Olympics 2012 is already done and over, but when it comes to physical statistics and built, the Paralympic athletes have so much to offer. Aside from the inspiration and motivation that they are giving to those who have the same condition, they are proving that they are not just truly worth watching, but they have the looks and the body that any able-bodied athletes have. There is only one difference, they have so much confidence that could boost others, and even so much faith that they can go for the win than focusing on the things that they are lacking. For Paralympics 2012, here are the top 10 sexiest Paralympic athletes that you should watch for, and you could make an initial judgment if they are worth being part of this list, or they are definitely the best, and who possess charm and wit.
10. Marlon Shirley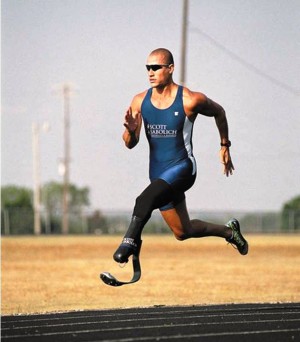 He is a Paralympic athlete who represents United States in long jump competition. He started competing and joining Paralympic events in Summer Paralympics in 2000 where he won a gold medal for 100 meters T44 and silver in high jump F46. He also won gold, silver, and bronze during 2004 Paralympic Games in Athens. He tried defending the title in 2008, but he lost it when he finished last at the final stage. Despite of the heartache that he felt of being abandoned by his own mother and dropping him off to the orphanage where he lost his foot in 1984, he still found the hope after series of transfer from one foster home to the other, he finally found the family who would take care and love him. It was in 1987, when a family in Utah, carrying the last name of Shirley, took and adopted him and gave their name to him. He is an Olympic Champion and a 10-time world champion.
9. David Eng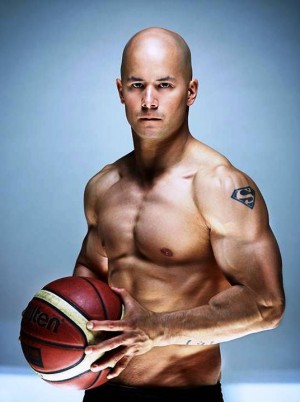 He is a born leader in the basketball ring. He is very enthusiastic and aggressive in polishing the skills that he has a basketball player. He is very grateful to his uncle who introduced wheelchair basketball to him that allowed him the opportunity to be part of the Men's National Team in 2004. He was born and raised in Montreal, QC and his height is 5'9 and he also works as Kinesiologist aside from his love, career, and passion as an athlete. He began playing basketball as part of his recreational activity in 1989, and by 2004, he was officially welcomed to be part of Canada team and represent the National Team. He received the 2012 Wheelchair Basketball Canada Male Athlete of the Year, and there are more things to expect from him aside from his good looks and well-built body.
8. Natalia Partyka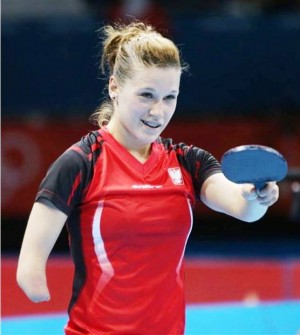 She started playing table tennis at the age of 7, and she is one of the youngest Paralympic athletes who ever played in the history specifically in 2000 Paralympic Games held in Sydney. She is a proud representative from Poland, and she knew that being born without right hand or even forearm did not hinder her to pursue her dream of becoming an athlete that will bring honor to her country. She is busy preparing for 2012 Paralympic Games, and she is hopeful when she had this recent interview that she can serve and play like others, and she feels that there are no problems about it. In fact, everyone was amazed with her performance last London Olympics 2012 that she has proved to everyone that she and others who have disability can play equally with those able-bodied athletes. She even defeated Mie Skov in 4-3 score from Denmark. She is a very positive person because she reaffirmed that disability is nothing for her since she said that she does all the exercises that others do.
7. Esther Vergeer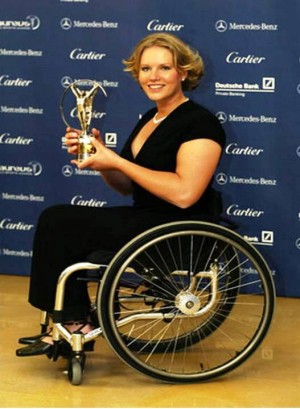 She is not just up to grab more victory on her hands, but to ensure that she would maintain her 42 grand slams and the 5 Paralympic titles. In fact, her opponents are having a hard time beating her up because of her mental toughness, plus the fact, that she has a new chair to be used for this year's Paralympic events. She is up to maintain the statistics, and status that she has achieved. In fact, she even exuded beauty, and flaunts them when she posted naked on ESPN magazine and her picture was used as cover issue. Disability does not make any person less attractive, and she went her way to prove it despite that there were divided reactions over her decision because it indeed shocked the world, and those who follow her.
6. Jon-Allan Butterworth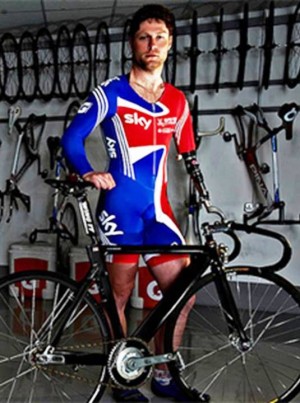 He might be in the hot seat of controversy right now because of the offensive comments that he gave that left negative criticism from his fellow Paralympic athletes. Nonetheless, he took the courage to apologize and make amends on the things that he has said. On the lighter note, he admitted that he has never seen himself riding on a bike because he hardly learn the process of mastering it not until he reached his teenage years. He is a known world champion who represents Great Britain. After he lost his arm in Irag while serving at RAF, he decided to pursue another path of career, and he found cycling which gave new life for him that allowed him to be trained and be part of the elite competition, Paralympics.
5. Marcel Hug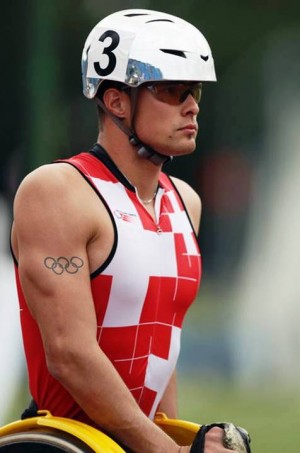 He is a Paralympic athlete who represents Switzerland at the T54 wheelchair racing events. He started competing during the Summer Paralympics in 2004 which was held in Athens where he won two bronze medals from 800 meters T54 and 1500 meters T54. He did compete in 2008 Paralympics, but he was not able to make it. Nonetheless, prior to Paralympics 2012, he has been doing lots of trainings, and practice sessions. He doesn't give up on the hope that he would soon win the gold medal.
4. Jonnie Peacock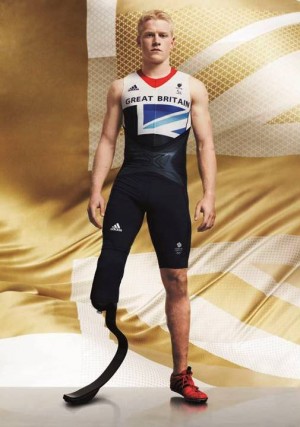 He is dazzling Paralympic athlete from Cambridge, and he is a Paralympic runner who stands 5'10. At age 5 his right leg was already amputated due to complications that he got from meningitis that did kill majority of the tissues in his right leg. Everyone is excited to see his performance, after he showed a stunning record during the US Paralympic trials held in Indianapolis where he exceeded the 100 metres record of Pistorius. He is part of the line up for the speediest amputee sprinter. He is the next Jamaican superstar in the Paralympic league.
3. Oscar Pistorius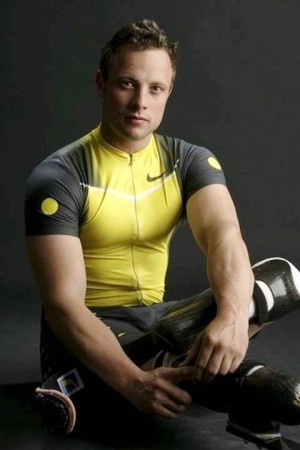 He is also a sprint and blade runner who represents South Africa. He still holds the title of the fastest man on no legs. His amputation level is bi-lateral and its below knee level. Hence, he opted not to use any wheelchair, but did hard training just to master the amputees that he has. In fact, after his legs were amputated, and after 6 months that he received his prosthetic legs, he was able to master it and he was moving in a faster pace. He had another injury while he was playing rugby when he turned 16 years old. Nonetheless, he kept the faith, and by 2004 he received his first pair of Ossur, and became a sensational or popular athlete when he won the T44 200m gold during the Paralympics event held in Athens. He continued to show off her skills, and he has progressed a lot. He got 3 gold medals during the Paralympics held in Beijing in 2008, and prior to Paralympics 2012, he also got two silvers during the African Championships.
2. Kelly Cartwright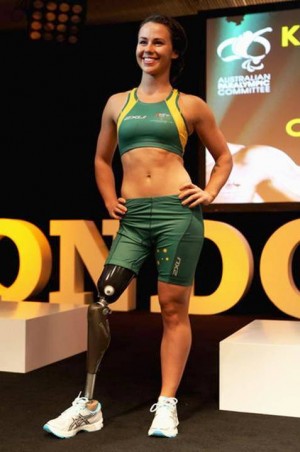 She is a Paralympic representative from Australia and would be playing at T42 classified runner level. She was only 15 years old when she was diagnosed of synovial sarcoma, a type of cancer that damaged her left leg. Chemotherapy did not work for her, and had no choice but to amputate her right leg. After the amputation, she started wearing a prosthetic leg during high school. Nonetheless, prior to amputation, she was known for her active participation on netball. She is indeed competitive and enthusiastic in sports. Her first appearance happened during the 2008 Summer Paralympics where she reached 6th place. She's been preparing herself to go for more for this year's Paralympics 2012.
1. Mallory Weggenman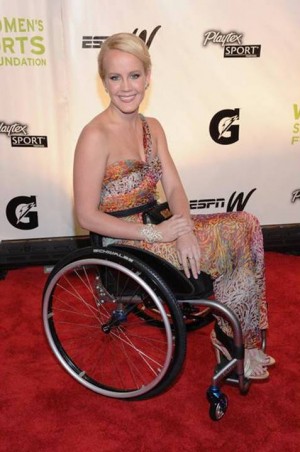 According to Dirt.com, the results of the votes casted off by people across the globe, Mallory Weggenman got the highest spot as the sexiest Paralympic Athlete for 2012. In fact, she defeated her two rivals or competitors Kelly Catwright and Jessica Long. In fact, the spokeperson of Dirt.com that sexiness cannot just be attributed to those who have able bodies, but Paralympians can also be sexy, amazing, and inspirational. She is part of the U.S. Paralympics National Swimming Team. She also admits that her passion in swimming started when she was younger especially the strong influence of her older sisters who were also known swimmers. She received 5 gold medals in 2009 Swimming World Championships for IPC, 8 gold medals in 2010 IPC Swimming World Championships and a silver medal in 2010. For those who are not aware, she got certified in Scuba when she was 14 years old. She's doing her best to show her better performance for Paralympics 2012. She's proud that despite of the paralysis that she underwent, her rehabilitation gave her hope to move forward and continue her life.