Month of September is the Home and Sports Eye Safety month in the United States because of the eye injury cases related to sport activities. It's actually combination of protection, and awareness of keeping home a safe place for growing kids by ensuring that it will be a better home environment, and not an accident prone place. Hence, there are also uncontrolled cases where babies are being born with natural eye defects or some are born blind. To those who are blessed with complete eye visions should practice ways that they can protect their eyes longer, and avoid the ill effects of it specifically in psychological aspects. The 10 ways to protect your eyes are not just applicable to young ones, but even to adults who also need to make an extra measure and precautions in ensuring that eyes will keep the light, and see the beauty of the world.
10. Read When the Light is on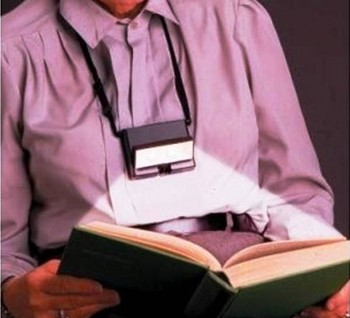 There is an increasing rate of eye problems these days especially when the availability of mobile and other gadgets have increased greatly. In fact, you'll rarely see people reading a portable book, since most of them especially the younger generations feel the convenience of using them even at dark. Whether you are sending a text message, reading a note on your tablet, and other contemporary devices, you'll get down to traditional advice to avoid reading when it's dark or getting dark, but make sure that the light is on. Hence, it's a medical myth that the eyes will be damaged if you keep on reading in dim light or if the light is not on. The right medical explanation, it will cause eye strain, and as it continues, it will be one of the contributions to your poor eye sight later in life.
9. Stop Smoking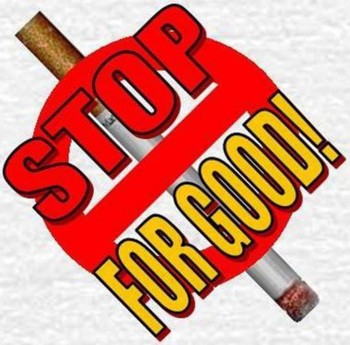 Smoking does not just deteriorate human's life span, but it also increased other health risks and one of which is the development of cataracts, optic nerve damage, and macular degeneration. It's not really conclusive that smoking would just affect lung areas of the body, but even other parts of the body with consistent and continuous usage. Worst case scenario aside from lung cancer is blindness. It's not a sudden blindness, but it will be developed overtime especially to those who are chain smoker.
8. Eat Healthy Foods for the Eye
Starting the right habit begins at home, and it's being inculcated by parents. As soon as parents teach their children to eat healthy foods that contain necessary vitamins which are good for the eyes, then it will keep their eyes protected early on. For adults, you still need to observe proper nutrition, balanced diet, and other healthy selection of food that will not just keep your vision clearer, but your health stable.
7. Contact Care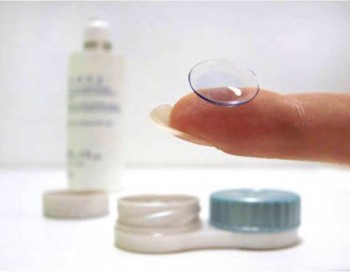 To those are wearing contact lenses whether it's prescribed or not should know the proper way to take care and maintain them. Some people prefer set of contact lenses in various colors as part of their fashion statement, while others are much comfortable wearing them rather than the prescribed eye glasses. Whatever your preferences, ensure that you keep them clean all the time, and if it's time for them to be disposed or be replaced, then do the necessary instruction.
6. Wear Appropriate Eye Wear in Hazardous Place or Working Area
The typical eyewear that you use if you are working in a regular office-based setting is suitable, but there are working areas or places which are not safe for your eyes and require that you wear appropriate eyewear or protection. Don't try to go to those places if you have not yet worn the proper clothes, or any eye protector, otherwise, it will cause your vision or life.
5. Replace Eyewear if Needed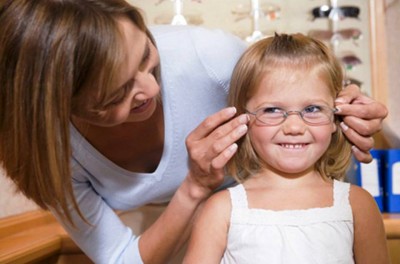 Don't force yourself to worn an already worn out eyewear. If it needs replacement then do it. In fact, if you feel that you need an upgrade from your current eyewear like additional vision grade as per prescription of your eye doctor, then do it. It's best that you keep the level of comfort of your eyes and not sacrificing it because of financial consideration. In fact, you could still find affordable fees and other costs while achieving a better and healthy vision. You could also ask recommendations from your doctors, and make a further research online, but make sure that they are trusted, and worth every penny that you are going to pay.
4. Know Your Family History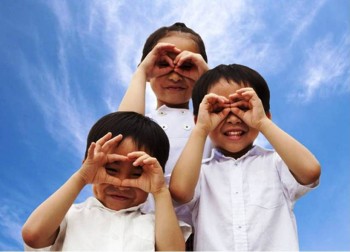 Don't be conclusive about any unusual changes or feelings that you have on your eyes. It's still wise that you visit your eye doctor, and seek for consultation. Hence, it will be a big help to your optometrist if you know the medical background of your family. Some keep a detailed history about their family including medical diagnosis which in turn will aid you and the future generation under your lineage. At times, some of the eye problems that people experience and encounter are not really attributable to environment and other factors, but more on family genes. On this way, you could also help other members of the family especially if you've found out that it's hereditary or can be transferred by genes to the next generation.
3. Wear Sunglasses/Eyeglasses
You don't just wear eyeglasses if it's prescribed; you also need to wear a pair of it in some situations to protect your eyes. In fact, you could observe that during summer season people wear sunglasses in order to protect their eyes from the ill effects of the sun. You should also other eye protecting gear if you are into sports especially to those who have vision impairment, they would need them. Other places or activities that you can wear them could be when you are cleaning the house like kitchen, bathroom, and other areas at home since you are exposed to dirt, and other pollutants that might cause eye irritation and other problems especially if you are using chemicals or other cleaning materials at home, so ready your eye protection always.
2. Exercise Your Eyes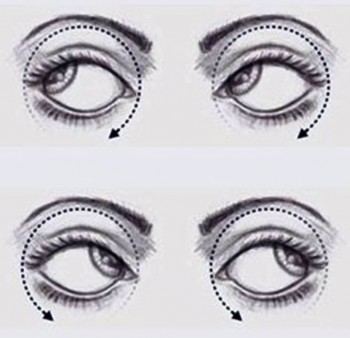 You might smile when you see this tip, but indeed, our eyes also need few set of exercises and not just our body. Our eyes get tired each day in doing some of these activities like reading, watching television, using a computer, texting, and writing. In fact, those regular activities cause myopia or short sightedness issue. In order for us to avoid that, make sure that your eyes take a 20-minute break from any activity that you are doing, or you slowly blink your eyes for about 10 times. Those are some of quick and exercising activities that you can do to keep your eyes relax.
1. Visit an Optometrist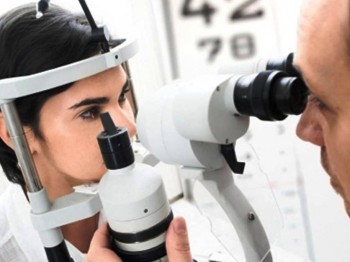 Nothing beats the advised and tips from an eye expert. They know exactly what to say, and the kind of regimen to give or say. Don't just visit an optometrist if you need to. Set a time along with other regular or yearly check-up that you have to ensure that you are healthy. Undergo tests and examinations so you could be informed about the status of your eyes. Do not procrastinate the day that you have to.