When it comes to baby's health and nutrition, mothers know what kind of milk to serve and feed for them. In a traditional and conservative setting, mothers follow the natural breastfeeding process which is actually highly recommended by the health experts since it has necessary nutrients and vitamins that will boost up immune system, and strengthens the development of primary organs of the baby. Nonetheless, since majority of the mothers today are already working moms, they have practically grown to the process of serving specific infant formula brand that would suit to baby's needs. In fact, there are lots of baby formula brands in the market that offer better alternatives, and would suit the budget. However, it's their goal not to make an abrupt replacement to healthy breastfeeding. In fact, they are encouraging all mothers to purchase these infant formula brands if their babies are less than 12 months of age up to 2 years old. This is the ideal age bracket to do bottle or cup feeding which actually depends on the mothers preferences. Hence, if you have not yet decided which or what type of brands you would consider, here are the top 10 baby formula for 2012.
10. O Organics for Baby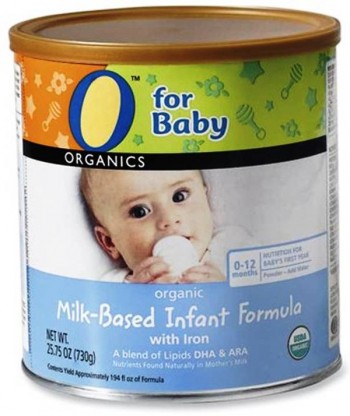 Mothers who have bought O Organics for Baby were fulfilled of the response that their babies were getting when they first tried the organic formula. Majority of the ingredients for this formula are all organics such as organic lactose, vegetable oils, coconut, soy, organic whey protein, and other important ingredients that you could check on their site or on the label once you buy it. It has been approved by USDA as 95% organic which suggests that its safe for baby since there are no genetic modification done, and with USDA logo on it, you are assure of its highest quality.
9. Mom to Mon Soy Infant Formula
The Safeway, Incorporated presents and sells 5 kinds of Mom to Mom Infant Formula. The primary product is the Mom to Mom Soy Infant Formula that also follows by the milk-based formula with iron, sensitivity powder infant formula with iron, the milk-based powder infant formula with iron, 25.75OZ and the milk-based powder infant formula with Iron, 8OZ. It is included under the EPA Green Power Top 50 and it has received an 8 mark rating which is the 3rd to the highest rating since 10 is the standard for healthy recommendation for babies.
8. Nature's One: Baby's Only Organic
This infant formula has been in the market for over a decade ago now. It is also the original organic formula that was introduced in the market. Its formulation was created to meet the baby's demands for nutritional value. In fact, the healthcare professionals recommend this milk since it has a dairy-based formula which is almost similar to what human breast milk can give to babies. In fact, it is actually labeled as toddler formula since the best alternative for breast milk that mothers can give should be the one that has an almost equal value of nutrition that can be provided to infants. It passed the standards sets under the 1980 Infant Formula Act. There are also other varieties of Nature's One Baby's Formula aside from the Baby's Only Organic.
7. Parent's Choice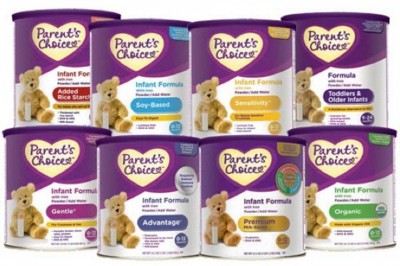 It may not be the top leading brand, but it provides the same nutritional value that your baby needs in a lesser, yet quality cost. For about 14 years, the Parent's Choice is still credited and recognized one of the largest and leading manufacturers of store-brand infant formulas. In fact, majority of the mothers who tries this Parent's choice were very happy seeing the results and effect of this infant formula to their babies. The other good side of it, they can set aside the money that they have saved from buying this option.
6. Earth's Best Organic
It has varieties of options aside from the fact it's really organic, healthy, and it's placed in glass jars. It's indeed fresh, delicious for babies, and it has lesser ingredients that most of the brands have, and it does not taste that it's underwent processing. It has a natural taste which is the same reason why babies would love it the first time that you feed them with this. It's worth the price, and it does not smell bad just like other brand of infant formula.
5. Target: Up & Up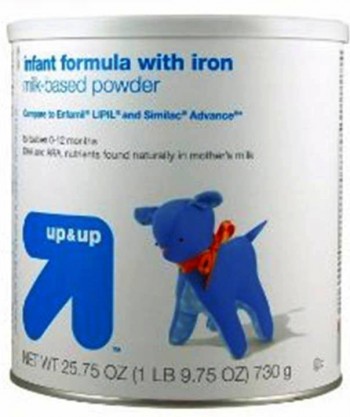 It is another brand manufactured by Wyeth Nutrition. It has same ingredients just like other expensive infant formula brands. In fact, you could also forego other known brands since you would also get the same quality that your baby needs. It's not just about the money, but you have to make sure that your baby will also get the same nutrition or nourishment, and the Target: Up & Up precisely offers the same formula which is up to what the health professionals have approved for infant feeding. In fact, you could even save from higher costs if you are going to buy it in bulk.
4. Nutricia: Neocate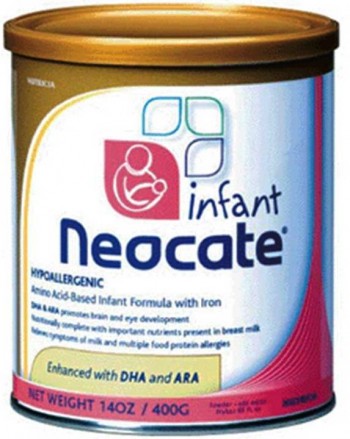 This is a good choice for hypersensitive babies or infants especially those who have allergies, protein intolerance level, and other concerns. It actually received an excellent feedback and review from those mothers who have tried it the first time, and they have decided to stick to this product permanently for their babies. It has an elemental formula which is the reason why it's name Neocate for all extra-sensitive babies or infants. It's also affordable, and it works best for medication purposes and it helps baby's digestion process. The ingredients are indeed hypoallergenic and it contains high amount of amino acids which is the reason why it's one of the most prescribed milk by doctors to infants.
3. Gerber: Nestle Good Start
This is good recommendation for babies who are experiencing and feeling gassy, and mothers have also made an affirmation that their stools are soft. Its formulation is based on their product features contain an easy-to-digest ingredients. It has DHA and ARA which are good for the development and stability of eye tissue and healthier brain. In fact, it is the only infant formulation product that indicates a total support to the immune system because of the probiotic cultures. It also has comfort proteins and antioxidants & nucleotides which you can read on its label upon purchase. It's indeed one of the closest formulas to breast milk that all working mothers would love to grab because of the convenience that it can gives both for the mommies and babies.
2. Mead Johnson: Enfamil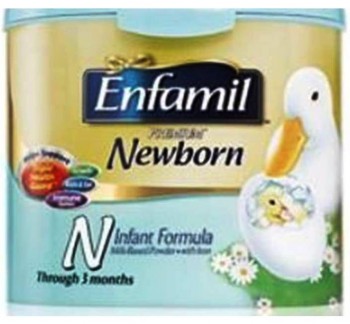 For each milestone that your baby is trudging the formulation of the Mead Johnson's Enfamil is one of the proven infant products that will boosts and strengthens baby's development as to its brain, physical growth, and eyes. It's good for babies up to 12 months, and it supports the infant's immune system because of the dual probiotic blends. It's indeed a triple combination for a healthier baby. It provides extra nutrients that any baby needs especially those who were born in premature period, and low birth weight. You could check different variants, and selections based on your baby's needs.
1. Abbott: Similac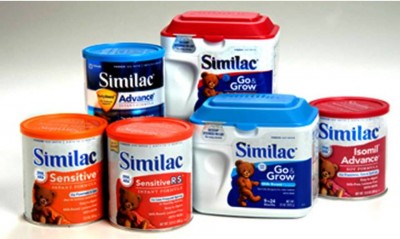 Whether your toddler is growing bigger, and even your baby is just days old, Abbot: Similac has varieties of infant formula lines to offer like their other competitors. In fact, it is not just the number one baby formula provider in the world; it's also the top choice and favorite of the mothers in the world. It's typically or commonly served in the hospitals, in nurseries, and especially recommended for newborn babies. It's not just that they have the name that they have established for years or decades, but they are reputable in keeping to the standards that USDA has set. They are after the proportion of equal distribution of vitamins and other minerals that any baby needs. They also have substantial nutrients which are good for the eyes, brain, immune system, development of brain and bone.