Despite of the contemporary musical tones, rhythm, and even lyrics that can be heard these days, there are still people whether who were born on years where traditional and mechanical set of instruments were common, along with their cute, and funniest fashions that most of the youngsters these days are laughing about. Nevertheless, the difference, and variety of it cannot replace the effect and influence that it has provided before, and it still provides to those selected people of this generation who have allowed a special space when it comes to classical music pieces. It might be your grannies' favorite, but you are totally in opposition in listening on it, but as you try to recapture and visualize the time that these top 10 classical music pieces of all time have drawn many hearts to be in-love, positive, and energetic then you would know how you also get the same inspiration on the contemporary tunes that you are singing with these days. They will never be forgotten, but it will continue to be played in selected radio stations, and if you have old avenues of music in the form of tapes, and traditional vinyl recording, then you could dance and sing these pieces. They are not just classical because they were popular in specific centuries, but traditions were deeply rooted back to that time. Most of these classical music pieces are in the form of secular, have a strong touched of western culture, and other influential norms.
10. Georges Bizet – Habanera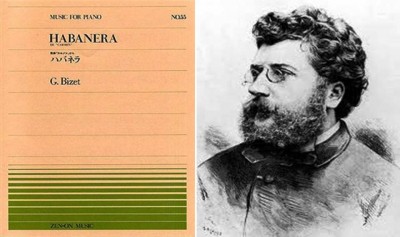 He was a child prodigy who grew up in the ambiance and influence of music because of his father who was a singing teacher in Paris. He became a brilliant pianist when he enrolled at the Paris Conservatory of Music where he honed his talent in piano. He won various awards  for his talent. This habanera was actually an inspiration adapted from the most popular dance music during the 19th century.
9. Dmitri Shostakovich, String Quartet No. 8 in C Minor
Dmitri Shostakovich was one of the most famous classic composers who are part of the lines of Mozart, Bela Bartok, Beethoven, and Haydn. He was a known composer in Soviet Russia who has received various awards, recognitions, and distinctions for his compositions. He also became the Hero of Socialist Labour, and had been the USSR People's Artist Awardee. This specific musical piece was written in 1960 while he was in the suicidal stage where he had felt while he was staying in Dresden. It's the same reason why this musical piece was full of emotions, where intense, melancholic, and darkest feelings can be felt.
8. Johann Sebastian Bach – Air On A G String
This was specifically written between 1717 and 1723 by Johann Sebastian Bach for his patron named Prince Leopold that had orchestral suite. Its title was derived from the arrangement made by the late Wilhemj who was a known violinist for specific piece for piano and violin. It was actually a second arrangement done by Johann Sebastian, and which was considered the first work ever arranged by him.
7. Giovanni Pierluigi da Palestrina, Missa Papae Marcelli
This piece by Giovanni Pierluigi da Palestrina is also known as Pope Marcellus Mass which became the favorite's mass pieces and being played in most of the Papal Coronation especially during the coronation done in 1963. It's actually patterned in a six-voice mass, and it's one of the music pieces being included in university or college curriculum in most of the music subjects. The language used for this piece was Latin and it was published in 1847, and it's sung in a capella tune.
6. Luigi Boccherini – Minuet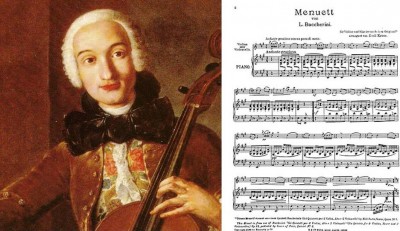 When it comes to classical music pieces, Luigi Boccherini from Italy would always be part of the legendary of classical era for masters as to music that expresses serenade, love, and romantic messages. In fact, he has proven, and honed his craft during his European musical concerts. No wonder, why he had a wonderful rhythm in music because he has grown in a family who were not just inclined to music, but its part of their legacy, and passion. In fact, you could form a band group because of the specialty or expertise in specific musical instruments. Hence, he became known for refining and improving some of the musical pieces of Haydn. Nonetheless, he became popular for his composition of Minuet, Op. 11, and other works that he has created. It only runs for ¾ times, and it's a social dance derived from France and adapted in Italy.
5. George Frederic Handel, Messiah
His fame rose because of his Messiah's composition which was primarily intended for all Easter celebration. During that time, most of the music followers or enthusiasts had loved greatly the spiritual rendition of this piece specifically whenever Hallelujah chorus is being sung. It's more on oratorio song that tells about the life, and death of Jesus Christ. It's the same reason why George Frederic Handel became a known oratorio composer, and Handel was his best piece. It's also being played during Christmas season that really touches the heart of its listeners. Amidst the contemporary compositions during Easter and Christmas time, this one is an all-time favorite not just in the 17th century, but even in this era.
4. Ludwig van Beethoven, Symphony No. 6 (Pastoral)
He has written beyond the scale of any composers could do in this era. He has defined and refined what musical composition is all about. In fact, in most of the symphonies that you have heard, the name of Ludwig van Beethoven has left a remarkable spot in most of the grannies, and other oldies that had grown to love his music. This was composed in line with the 5th Symphony which actually tells about the love that Beethoven had for the nature itself which was the reason why he named it as pastoral. He had so much appreciation in divine creation that he sees the green colors of the environment, trees, woods, and rocks. It's more on a symphonic poem rather than the typical composition that you could hear these days.
3. Ludwig van Beethoven – Fur Elise
It's another composition of the legendary Ludwig van Beethoven. In fact, it's a famous being tried to play by most of the students of Conservatory of Music. It is identified as a bagatelle because of its shortness which is played for piano because of its light and mellow character. It exudes innocence and purity. This was published in 1867 after 40 years that Ludwig bid farewell in this mortal state. In fact, the piece was just discovered by Ludwig Nohl, and it was more on the transcribed portion of the original manuscript that Ludwig had. Despite that there were changes made, but everyone is fortunate to hear and retain one of the best compositions that he had written before he died.
2. Wolfgang Amadeus Mozart, Eine Kleine Nachtmusik
It is also known as Serenade No. 13 strings in G major. It is a little serenade or for little night music which was written by none other than Mozart in 1787. It might centuries ago, but its ensemble for cello, viola, and violin. It's one of the most complicated and difficult pieces of Mozart. In fact, it took him time to finish it, until he arrived in Vienna on August 10, 1877. It was the same time that he was busy finishing his opera entitled Don Giovanni. Hence, it was only published in 1827 after long time-frame of Mozart's death.
1. Johannes Brahms – Hungarian Dance No.5
It was one of the dances that can be found under the Hungarian Dances that Johannes Brahms composed. In fact, to be exact, it has 21 lively dances which were all written for Hungarian themes tunes. Its composition was done in 1869 and its length could be played up until 4 minutes. It could be played with variety of ensembles and other instruments.