The second week of September became exciting, controversial, and ecstatic not because of series of earthquake that transpired in some countries in the world specifically those who are part of the Asian continent. The Quacquarelli Symonds or QS which is a London-based education firm has released the ranking of universities around the world that did pass the top 300 for 2012 to 2013 list. There were universities that have actually slid down from the list from last year's ranking, and there are some who went-up and even exceeded others who are already on top. Out of these 300 universities, here are the top 10 universities in the World for 2012-2013 which were actually garnered through different surveys that they have conducted among 25,000 employers and more than 46,000 academics. Hence, the basis of the results were actually derived from the point of classifications such as academic reputation which has the highest percentage of ranking of 40%, followed by faculty-to-student ratio of 20%, citations per faculty of 20%,  employer reputation  of 10%, international faculty of 5%,  and international students of 5%. In fact, in the statement given by Ben Stower who is actually the QS head for the said research that the result shows the rapid changed when it comes to global higher education. Majority of the universities who grabbed the top lists came from Asia, America, and in European countries. Hence, those universities who got a 5-star rating mark actually signifies that they are not just a world-class, but an elite schools which are all based on the guidelines that QS established and implemented. It also means that they have a broader range of educational boosters such as facilities, teaching faculty, reputation, and internationally recognized when it comes to research that applies comprehensive and specialized institutions.
10. California Institute of Technology (Caltech)
Last year of 2011, California Institute of Technology was ranked #12 wherein last year, it's overall score was 93.02, compared this year, it got 95.1 taking away this spot from Columbia University in the United States that got 95.28 overall score which was actually higher compared to what Caltech got this year. In fact, for 2012 score for Columbia University, it really went down to 94.7 overall score that put the university to number 11 spot. This school was founded since 1891, and the focus of evaluation is classified to the following areas such as Social & Sciences, Management, Natural Sciences, Life Sciences & Medicine and lastly the Engineering & Technology. You could find this university at 1200 East California Boulevard Pasadena California in United States.
9. Princeton University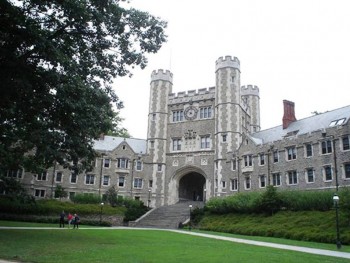 It got a complete 5-rating score this year out of the research, internalization, innovation, specialization, and facilities. Its main strength or specialization is in Arts & Humanities. It's a medium-size type of university which was established in 1746 which was the 4th oldest yet advanced schools found in the United States. It got an overall score of 95.4 wherein the highest is the Life Sciences & Medicines wherein it got a 37 raw score. It ranked # 13 last year wherein it got an overall score of 91.91 which shows that it has improved a lot from the last year's survey, but then the highest score still falls under the Life Sciences & Medicines with the raw score of 35.
8. University of Chicago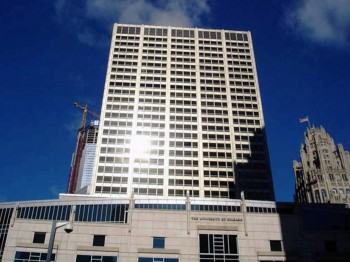 It still holds the number 8th spot with a little difference when it comes to its overall score. Last year of 2011, it had 96.08 and for 2012, it got 96.3 which a little bit higher since it has improved in two categories as the basis for scoring in Life Sciences & Medicines it went up to 2 points from 40 to 42, and 26 additional points from 2011 134 raw score for Engineering & Technology and just a point for Arts and Humanities. It was founded in 1890 under the management of the American Baptist Education Society.
7. Yale University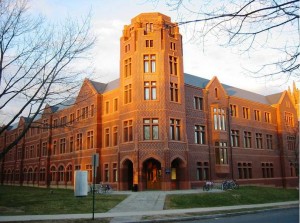 This is one of the universities on this list that went down from its high-positioned ranking, but still maintained being part of the top 10 list. This university has been in operation since 1701 and one of the four oldest universities ever built in the United States. Despite of its age, it never fails to improve and make further development just like any contemporary universities, and colleges in the world. In fact, they have proved that indeed an age does not matter because they were in number 4th spot in 2011 with an overall score of 98.84, and for 2012, it got 97.5 that made them slipped 3 steps lower from their previous rank. In fact, all factors for reviews went-up. It so happen that some of the universities on this list have improved a lot compared last year.
6. Imperial College London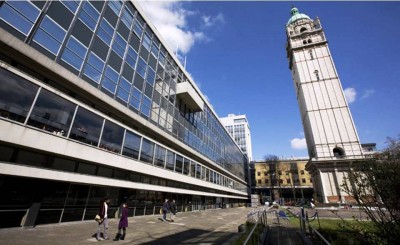 It still maintains its number 6 ranking which it also got last year wherein it has received an overall score of 97.64, compared this year, it went up to 98.3 because of the major improvement in their Social Sciences & Management wherein it got 81 raw score against last year of 69. This was founded in 1907 which was located at South Kensington Campus London in United Kingdom. In fact, it's one of the top three universities that you could find in the United Kingdom wherein it has 14,000 students from different countries all over the world and maintaining more than 3,000 people who would oversee these students. Hence, it's best known to healthcare, industry, and commerce.
5. University of Oxford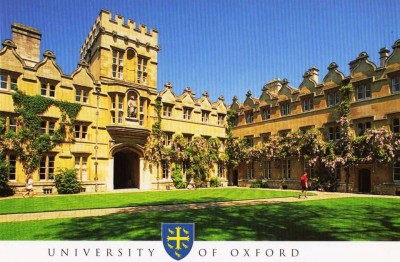 It's another pride of the United Kingdom, the University of Oxford which was established in 1200 which was the oldest university on this list, wherein it caters to serve over 130 nationalities of students globally. It's best known as collegiate university because of the federal system that it actually implements. According to QS report, it got 98.6 overall score rating which a slight difference last year of 98.84 since it has maintained the number 5 spot for this year's survey. The difference took place under their Engineering & Technology from raw score of 12; it went up to 13 this year which was also their main strength among all other basis for scoring. It's popularly recognized when it comes to entrepreneurship and innovation since its focus is on discovery and invention. It might the oldest university, but it has the most contemporary approaches, updates, and learning applications for students.
4. University College London (UCL)
It was ranked number 7 last year, and it's now 3 steps ahead on this year top 10 universities in the world for 2012-2013. Last year, its overall score was 97.33, and this year based on QS's results it got 98.7 overall score. Hence, according to its ranking details, majority of the areas where surveys were applied really went down. Nonetheless, it also holds the title as part of the top-three multifaculty universities found in the United Kingdom. They are excelling in Engineering & Technology, Social Sciences & Management, and lastly the Natural Sciences. It has received various awards and citations wherein the recent happened in 2009.
3. Harvard University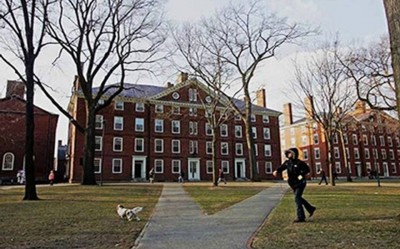 When one hears Harvard University, it has never waived down the positive impressions that the people has for it since majority of the political leaders were tutored and graduated from this elite university in the world. In fact, it has maintained for years the number one ranking because of its prestige, and recommendation from different renowned people. It was in 2009 that it held the number one spot, and in 2010, University of Cambridge got the first spot, and it was repeated in 2011. Nevertheless, everyone was really in shocked when Massachusetts Institute of Technology grabbed away the number one spot from University of Cambridge leaving away the second spot holder of 2010 and 2011, the Harvard University. Last year, it got 99.34 overall score, and this year, it went down with a slight difference of 99.2 which is not bad at all, but putting the university to 3rd spot, while University of Cambridge took the second spot. It was established in 1636 which is one of the oldest Americas' institutions wherein their specialty is focused on Engineering & Technology.
2. University of Cambridge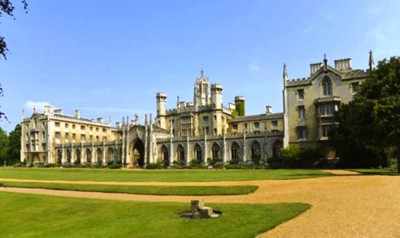 It did enjoy the number one spot for two consecutive years, 2010 and 2011, but this time around, MIT took the limelight. It has an overall score of 99.8, compared last year; it got a perfect 100 overall score which was just a slight difference .2. Its area of strength is under the Social Sciences & Management. It's the second oldest university found in the United Kingdom since it was established in 1209.
1. Massachusetts Institute of Technology
It is the very first time that Massachusetts Institute of Technology bravely took away the number one spot from University of Cambridge, and leaving two steps behind the Harvard University. Of course, it got the perfect overall score of 100, compared last year, it received 99.21 overall score. This university was founded in 1861, but first students were admitted by 1865. Their strength lies in Arts & Humanities which is followed by Social Sciences & Management. It has enjoyed its 9th spot since 2008 and 2009, and it gradually stepped up from 9th spot until it has reached the number one ranking for QS. One university that not make it to the top 10, but are still part of the top 15 are University of Pennsylvania which ranked number 9 last 2011, and went down to number 12 this year.