With the continuous evolution and development of gadgets which are being devised and channeled in accessing different social networking sites, the abrupt increase of cyber bullying has also doubled. In fact, there were people who were harassed in large measure, while others' account has been hacked due to personal reasons. There were series of attempts to control it in order to protect someone's interest and privacy, but since there is a large scope and power that Internet brings to the minds of the user especially to the young ones who are more active in daily chats, games, and streaming, it's a fact that it became uncontrollable especially if you are measuring the reactions of people. In fact, everyone has feel that they have the right to take photos, videos, and even expressed their angst on their wall via Facebook, Twitter, and other active social networking sites. Hence, in most cases, youngsters are the victims of it, and there is a serious effect of it as to their personality and when it comes to real socialization. There is a prominent channel in Asia specifically in the Philippines who even made a campaign by encouraging everyone to think before you click. You may control what others could have thought about you like the kind of branding that they give, but you have the ability to avoid discriminating and humiliating situation especially to young generations who are prone to be victims of cyber bullying. Here are 10 ways to avoid cyber bullying that you could proactively follow in order to be freed from ill effects of it especially to those around you.
10. Be Sensitive on Certain Topics
People have different views, beliefs, and opinions on certain things especially if certain topics are the current discussion online. You may express the things that you feel about it, not on your wall, and even on your tweets. Just share it to those people whom you feel will not react or be offended in anyway. Some of the sensitive topics that you should put your hands off although you have something to say about it are divorce, premarital sex, same-sex relationships, and other topics that you feel could thwart the unity that you have with your friends, and other colleagues. You will not just create peace if you avoid posting your opinions on your wall or tweeting it, but you would also avoid cyber fights thereafter.
9. Delete Messages from the Stranger
As a common rule to kids being given by their parents to don't talk or come nearer to any stranger. It's the same thing when you are online where you could meet people from afar, from different countries, and regions in your area. It does not mean that when you have a social networking site account that you could befriend with anyone. In fact, there are warnings to don't open any private messages from someone that you don't know since there was huge number of victims of hackers who could personally invade to your account. Little that you know, they have the most confidential information from you in just a click away.
8. Don't be Gullible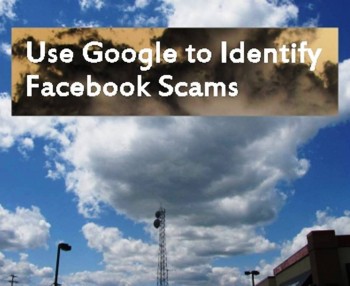 Not all the things and information that you see on someone else's wall and even an invitation is true. Before you become vulnerable in believing that it will make you rich, and other marketing spam which are all hoax to tempt you to invest, at least, be wiser by checking other details through Google, and other search engine to check its validity. There are lots of tools that you can use online to avoid deception. You may check online forums for reviews so you could get the quickest warning that you want to know. Rule of the thumb is to make a proper research before you believe. Moreover, if you see someone's post that might be referring to you, think twice if that is really meant for you or not. Whether it's true or not, just ignore because it will not harm you in any other way.
7. Don't Follow/ Add a Friend Request Right Away
You will not win Mr. and Ms. Congeniality if you have the most of number of friends on your end. Not all friend request means that they want to befriend with you. In fact, it's one of the viruses being sent to you so you could fall on their trap and lure your personal information into their hands. Moreover, make sure that before you follow or add someone on your list of friends that you really know each other. Whether you are a fan of someone, and you want to know a real-time updates on specific celebrity, you still need to know if it's an official account of the individual or not.
6. Click Report if it's Abusive
You don't have to be argumentative if you feel that you were offended in someone's post. You just have to report it to the right authorities who would work on their best to remove it or inform someone those things that they have posted are not appropriate, misleading, and hurt someone. Otherwise, if you feel that you are not comfortable seeing his or her posts, and then hide it on your account so you'll feel at ease. Any discomfort that you would feel does not mean that you have to be reactive or would do confrontation right away. It's still best to do silent moves so you would avoid misunderstanding with someone. Don't create fire on something that can be resolved in easiest and peaceful way.
5. Apply Security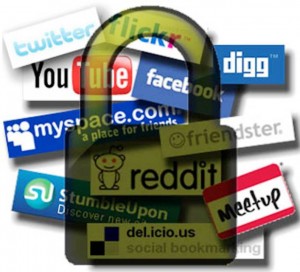 Whether it's your first time to sign-up for specific social networking site account, make sure that you apply specific security so you could screen out or filter the messages that coming to your end, and avoid identity theft. You could also limit some photos and information from the most trusted people that you have whether it's on twitter or on Facebook. This is one way of protecting your rights, and privacy against any intruder who have malicious intent to be part of your circles. This way you'll avoid trouble, and you would be at peace.
4. Don't Publish too Much Photos
You may have limited your account to someone who could see your personal information, but if you are proactive in publishing daily updates that you have had for the day through photos, then, you are at high risk of giving hints to someone as to the number of activities that you have had, and to the places that you go. You don't need to show the whole album that you have collected on your end from birth up to your latest. People don't need them. Give limitations to your most confidential, and private moments with your loved ones by not posting or publishing all of the captured photos that you have taken for the day with your favorite camera.  Moreover, select photos which will not disclose your social status because it can break not just your privacy, but it will even put your life and your loved ones in jeopardy. Just continue the traditional way of collecting, and putting all pictures that you have in photo album where you could share to people who would visit your home.
3. Write Your Feelings on a Blank Paper
If you feel that you cannot control your feelings over someone else's post, or if you want to vent out your angst against someone who is close to you, stop, and think twice. You don't need to inform the whole world that you are pissed on someone. Take a deep breath, and get a blank paper and pen. Start writing everything on a blank paper as if you are talking to that person wherein you could release everything that you feel. I am telling you, you would feel good after instead of letting everyone knows how strong you are through your wall post that no one could get even at you. Maturity and social grace is measured on how you deal with your feelings. In fact, it's also the measurement on the kind of education that you have. This is the right attitude if you want to confront someone, say it in a blank paper, and you would be relieved afterwards.
2. Don't React
All of us have the tendency to over react on some silly things that we see from our friends' post. Not all the things that you see directly insulting you. You may not know that person is just sharing what he or she sees online. Whether or not you are guilty of certain post, it doesn't matter. It doesn't matter as well if that person is attacking you. Be proactive and reactive because your negative reactions will bring more harm than good that you think it would. Just ignore it, because just like any other news that you could read for the day, would just pass by, and would be forgotten. In short, move on, and forget everything.
1. Limit Personal Information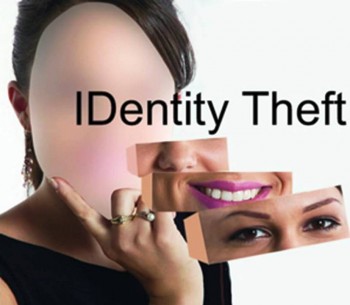 You are not required to disclose confidential information about yourself such as your whereabouts, your work, your birthday, and even your family members. In fact, you could even use fictitious names in order to avoid private invasion, identity theft, and hacking of personal information. Just keep information about your account as simple as it should be. You don't need to inform the whole world that is engaged to specific someone or you are already married to this person. Hence, as much as possible, keep your hands off from putting personal contact details such as mobile numbers, landline, and other information that could only be disclosed to significant entities. Remember you are not opening a financial account, rather applying for a loan. This is just a social networking site account which is intended to meet new people, and be with people that you know.