One of the most observed events that citizens in the United States proactively observe is the Cold and Flu Campaign that regularly falls every month of September. Since September is heading to winter season, cold and flu are the common health concerns of the people who are living in countries who are experiencing winter season. There are various organizations in the world that also sustains and support this advocacy in order to keep oneself away from the ill effects of it when extremities happen. In fact, there are different steps being spread out or implement in order to protect not just adults, but especially kids who are more vulnerable and adept in these kinds of diseases. Simple sneezing and coughs mean so much to overall welfare of individual. Some doctors are issuing proper and appropriate orientation to get people prepared when the time comes that one of their loved ones would experience these symptoms. Hence in order for you to strengthen your immune system, there are important pieces of information that you have to know about flu so you'll be educated as to its differentiation, how it works, and other remedies that you can provide for yourself, and to your loved ones. Here are the 10 most interesting facts about flu for a better prepared you this coming winter season.
10. Historical Flu Pandemics
In medical terminology, pandemic is a term that refers to the large scope of effect to specific area, but its difference to the word epidemic is the widest scope of areas. It means that largest proportion of population has been affected greatly by specific disease or illness. It becomes pandemic if it's not just limited to certain country, but it has spread out into neighboring countries across the globe. It's the same historical data  since 1889 which was known as Asiatic (Russian) Flu that killed 1 million people, followed by the 1918 flu pandemic or also known as Spanish Flu that killed 20 to 100 million people wherein 2 % was the recorded fatality rate which was the highest, and never be forgotten pandemic in the history. Hence, in 1957, 1968, and 2009, there was recorded flu pandemic which all occurred in Asia.
9. Type of Flu Viruses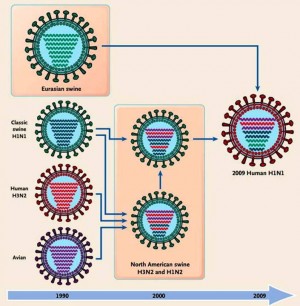 There are different types of viruses that carry flu to people. In fact, they are classified into three groups such as Influenzavirus A, Influenzavirus B, and Influenzavirus C. These viruses are commonly seen and manifested to kids or children. Hence, under Influenzavirus A are the prominent H1N1 up to H10N7. Moreover, for Influenzavirus B which is most common which also mutates and can be acquired at an early age, and lastly the Influenzavirus B that normally infects and affects animals including humans like pigs and dogs.
8. New Flu Vaccine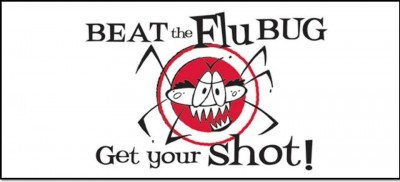 Everyone must be aware that specific flu vaccine that has been used and applied for certain year does not guarantee efficacy since there are always new developed type of flu that always arises yearly. It's the same reason that formulation, and experimentation of new flu vaccine must be done proactively by the health experts. It does not mean that the kind of outbreak or pandemic that happened last year would also take place on the following year. It always varies depending on the kind of severity, and mutation that specific virus undertakes. Each year, individual should expect new developed vaccine that will be introduced to the people in case there is a higher form of virus that will strike back against the people.
7. How Does Flu Spread
Since flu develops because of specific virus, it's also a known fact that it can be transferred     or transmitted from one person who is infected or carrier of it, to another person. It does not mean that if a person feels or experiencing the common symptoms of flu that he or she could transmit the flu virus to another person. The process happens after 5 to 7 days after an individual has recorded the first symptom of it. Of course, since it's a virus, it can only be transferred to another individual when one coughs, sneeze, and have a direct contact like shake hands, using telephones or mobile phones, and door knobs. This is the reason why everyone is cautioned to wash their hands daily, and those who have flu, to ensure that they have protective mask, and if possible to avoid going out and just stay at home. This is especially true to adults who tend to ignore the simple symptoms of flu where they continue working and strolling in crowded places.
6. Mortality rate of Flu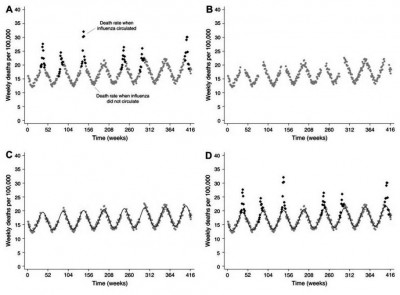 There are different figures about the progress of report or statistics when it comes to mortality rate of flu. For instance in the United States, there is a rough increased of flu demises from 3,300, it went up to 49,000 deaths in a yearly basis that started in 2010. Based on estimation, the figures have increased like 3 times per century, and as the most dreaded report in the history, it has killed more than 10 million of people in 1918 pandemic. Everyone must be aware that mutation of new virus for influenza progresses, and happens each year. It might be more severe, and deadly depending on the development that it actually undertakes. Moreover, there are about 114,000 people who are being confined to the hospital for flu related case, and additional of 36,000 yearly die because of flu. This report alone is compiled in the United States alone and it does not constitute other countries who are commonly hit by flu.
5. It ranked 6th for mortality rate
Based on the latest report, flu ranked number 6 among all other dreaded diseases which are primary because mortality rate in the United States. Some of the diseases that you may see on the list are cardiovascular diseases, pulmonary cases, cancer, diabetes, stroke, and others. It means that everyone must be careful and not take things lightly especially the symptoms that would lead to more severe complications of flu. Remember that fever and body aches are just simple symptoms of a specific disease or illness. It does not mean that when you fever that it refers to sickness, it's just one of the signs that there is a bigger problem or picture that your body is experiencing that you have to know. Prevention is still better than cure. The only way to be ready about it and not surmising is to get a test and doctor's advice by visiting a nearby hospital or doctor's clinic.
4. Treatments for Flu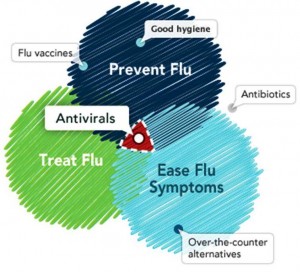 Just like any diseases, there are available treatments that you can do at home and additional medical support from the health experts or doctors. In fact, you just have to take enough bed rest not just for a day, but for a couple of days so you can relieve from any uncomfortable and uneasy feelings that your body is experiencing. Of course, you have to drink lots of water. It's advisable that you take more than 8 glasses of water a day if you are experiencing or diagnosed of flu. Another treatment that you may receive is a flu vaccine depending on the kind of various that hit you. As it has been explained, a new vaccine must be made since there is a yearly new virus that carries a flu disease. You may also allow yourself to take series of tests so your doctor may give you the right remedy, and to determine the severity of your flu.
3. Physical Symptoms of Flu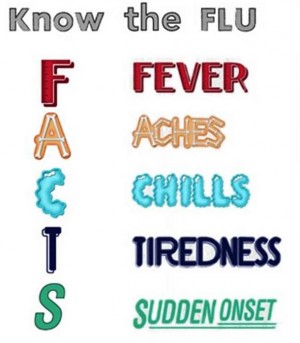 Not all symptoms that you are experiencing are already identifiable that you have flu. Some of the physical symptoms that you have to observe are fever, headache associated with body ache, and feeling of restlessness or over fatigue. You may also feel congestion, muscle aches, sore throats, sneezing or runny nose, watery eyes, coughing, and of course common cold. Hence, its  effect depends on the kind of virus that actually strikes you since there are about over 200 types of viruses that could also produce same kinds of symptoms or some symptoms which have been mentioned already.
2. Antibiotic is a Big No.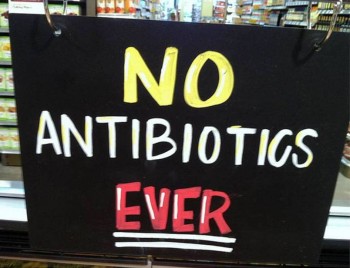 This is the most common error remedy or medicine that most of the patients who have influenza have thought of. You have to understand that you were infected of flu simply because of a certain virus. It cannot be cured by dozens of antibiotics of every type. It commonly happens to people who tend to self-medicate without visiting a doctor and undergo tests. Remember antibiotics can only treat germs and infections and not virus. The only remedy that can kill and combat virus is to have a flu shot or vaccination. Before anything happens to you, be aware, and move now to see a doctor, not later, or tomorrow, but today especially if you have all the symptoms that signify that you have a flu. You cannot just rely on your ability to cure yourself not unless you are a doctor yourself and you have a specialization on this matter.
1. What is Flu?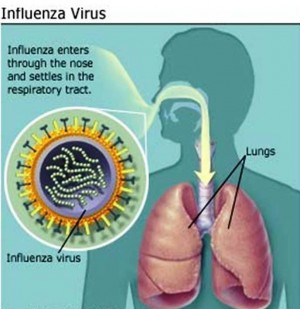 In order for everyone to understand about flu, you have to understand its history and definition. It's whole name is Influenza, and flu is its shortest name. It normally strikes and affects people during the period of October the beginning of winter season up to May. The most vulnerable in getting flu is none other than kids, since their immune system is not as bolstered and fortified than adults. Just a clarification, it is not a disease, but it's a virus that usually affects the human respiratory system. Since the viruses of flu mutate or change yearly, none is exempted in getting flu again despite of the fact that you have flu this year. In short you will never be protected for any kinds of flu in the coming years since it undergoes process of mutation yearly. In fact, for the next 10 years, there would be a big change to the kind of virus that hit you, and the fearsome fact about it, it gets severe. It's indeed contagious since it's a virus, but you could prevent it if you would keep yourself healthy, and would undergo required immunization to strengthen your immune system.