People across the globe have been waiting for the final unveiling of iPhone 5 despite of the rumors that have actually circulated for the past few months, about its update, and upgrade version of iPhone 4s. It all happened on September 12, 2012 when Apple Company finally introduced to the market the thinnest and lightest iPhone in the market. In fact, even the Senior Vice President of Apple in the Worldwide Marketing has also expressed his affirmation that it's the most stunning, and beautiful device that they have created so far. There are things to look forward to, and read on as you study the top 10 features of iPhone 5 and the reason why you ought to replace your current mobile phones, even if that is one of the Apple products that you have on your end. It's currently available in two standard color combinations of black & slate and white & silver. You could actually check their store online, and place order since it's only available in the United States with most of the Apple Retail stores, and other authorized resellers of the gadget. By September 21, it will be available in some countries like Australia, Canada, Germany, France, UK, Hongkong, Singapore, and Japan. Moreover, by September 28, its availability will go widespread in 22 more countries, wherein, majority of which are part of the European countries.
10. 4-inch Screen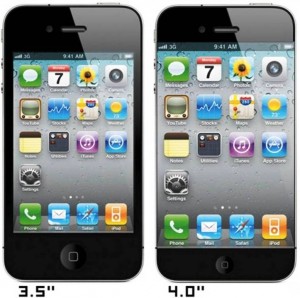 Compared to their previous iPhone model screens, it only measured 3.5-inch which is equivalent to 8.89 centimeters against its bigger iPhone 5 screen that measured 4 inches or 10.16 centimeters. It allows more space for icons wherein you could add a new row on it. Moreover, you could watch movies clearly since it fits perfectly on your screen. Because of the increased size of screen, the calendar which is integrated on this phone will show five-day time compared to its standard 3-time calendar.
9. A6 Processor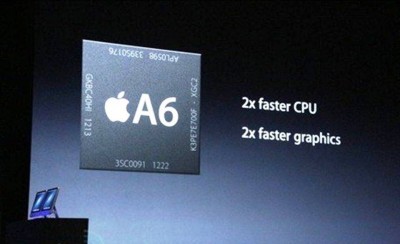 The processing speed is twice faster than the previous models of iPhone. It was designed in order to maximize and optimize performance along with its full-support power efficiency. You'll get to enjoy the downloading of email attachments, launching of applications, and web pages. If you have not experienced lags while using previous models, you would love the performance of it since it has the fastest process for mobile phones in the world. In fact, it has exceeded its competitors match using the benchmark scoring wherein iPhone 5 got 1601 which is followed by iPhone 4s that got 623 score.
8. Apple Retina Display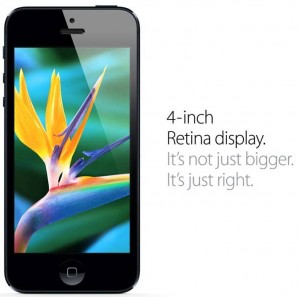 Its retina display is way too better than the iPhone 4s wherein it carries more pixels because of the 326 pixels per inch or ppi. It has widescreen HD video and other things that can be displayed via web. It supports a better battery life which is one of the setbacks in most of the Apple products. Its resolution is up to 1136 by 640 pixels wherein its color saturation has been boosted by 44% that makes each image taken or captured clearer, and texts much vivid. Since it is now 16:9 aspect ratios, you would get to enjoy movies on your iPhone 5.
7. Thinnest Smartphone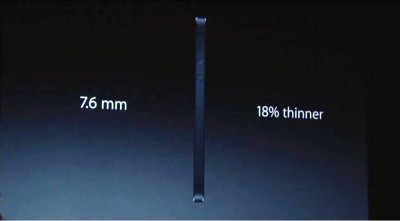 This is one of the obvious features that you would notice once you see and hold the newest iPhone 5 since it is 18% thinner compared to iPhone 4s, 20% lighter and 12% less volume. Imagine, that it became thinner, but it's packed with features that you didn't have when you have the previous model. All other setbacks that have been seen and observed in the past generations of iPhone have been refined, developed, and exceeded quality. Its body alone was aluminum designed with high level of precision. It is actually measures 7.6 millimeters as to its thinness, and 112 grams as to its weight.
6. Facebook Status using SIRI
SIRI became wiser, and helpful. With its assistant, you could accomplish all the things that you want to be done for the day, hour, and even that very moment. Indeed you could boss around with SIRI without hearing any complain, but merely suggestions. You could ask SIRI about anything like places that you want to go, closest Banks, and others. Moreover, with its new and improved integration, you could even command SIRI to post tweets, or status on your Facebook account. Hence, SIRI is fluent with other languages aside from the English language. You could talk to SIRI as if you were talking to a real person, and whatever you command, SIRI does it. SIRI will remind you, finds answers to your questions, and provide sources if you need detail solutions. Everything is possible if you would only ask SIRI.
5. Enhanced Audio Features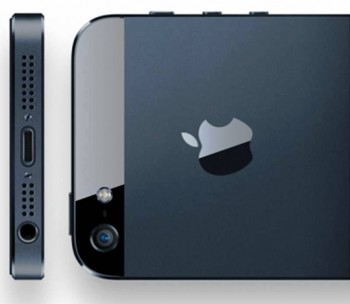 One of the important features that most of the gizmos followers are looking for when it comes to smartphones is the audio feature of it. Apple has introduced an Apple EarPods that makes each listening excellent because of an improved audio integrated on iPhone 5. In fact, it has three microphones which you could find at the bottom, on the back, and of course on the front. There are different advantages and purposes that those microphones give to its user such as the beam forming which produces clearer audio, and the noise-cancelling technology is another perk of the phone that reduce noise that normally hears on the background.
4. New Lightning Connector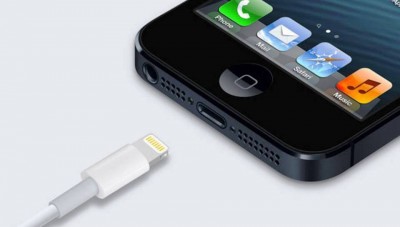 Since this is the newest version of iPhone where thinness became noticeable, adjustments were made to meet the compatibility in some features that iPhone 4s has. It has replaced the 30-pin connector to match the smaller and thinner version of iPhone. Its new lightning connector is all digital, durable, and has eight-signal design that makes it brilliant lightning connector because it's reversible, and could be plugged into cable whichever positions you want or prefer. With its adaptive interface that depends on signals without using specific accessory that previous iPhone models required.
3. 8 Megapixel iSight Camera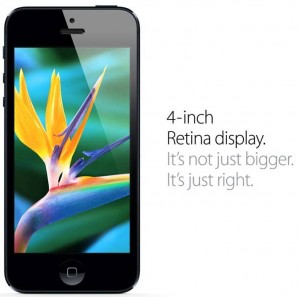 This is one of the most observed, and anticipated features that most of the iPhone followers have been waiting for the past months. In fact, there were series of setbacks that iPhone users gave when it comes to clarity of each image although; improvements have been made when iPhone 4s was released in the market. Apparently, Apple created an improved feature of it since the phone became so thin, and lighter. It's expected that it should compliments to the overall structure and built of the new iPhone. The iSight Camera which was introduced on iPhone 4s could produce stunning images with its new panorama feature using the 240 degrees shot. It indeed matches its A6 chip, and the gyroscope in producing flawless or seamless pictures in a high-defined panorama that could be adjusted up to 28 megapixels. You could capture photo 40% faster compared to iPhone 4s, and even record videos up to 1080p HD using the iSight Camera. Hence, it has an HD camera if you want to make calls using FaceTime, but the quality is really surprising and stunning because you would have a feel that the person that you are talking to is just within your reach or within the area where you are using FaceTime.
2. Ultrafast Wireless Standards
It has an LTE wireless technology which boosts speed for data and internet connection. To those who are not aware, when you add a built-in LTE feature on your phone, expect that your phone battery life will get drain quickly. Apple has anticipated this setback; this is the reason why they have optimized the battery life to match the LTE speeds. You could now connect easily which they call it as an ultrafast wireless connection. Moreover, it also supports other network providers wherever or whichever areas you are located. It includes the HDSPA and HDSPA+ and even the DC-HSDPA. You would love your Wi-Fi experience since you could enjoy it's up to 150mpbs wireless connection that will allow you to browse, steam online content, and download without any lags.
1. iOS 6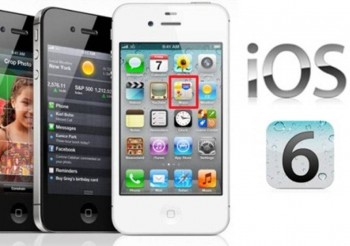 This is the most advanced mobile operating system in the world that actually offers over 200 features right to your iPhone 5. Some of the new features that iOS 6 brings to their users are new Maps app, a Flyover view, better Facebook integration, More features for SIRI, Notification Center, and Passbook. It has expanded features that you could choose from which makes its innovative, powerful, and easy to use. You would have access among its smallest up to largest collection of apps online such as games, and other applications that you can download in one place. You could take advantage of its iCloud where you can save documents, music, photos, emails, and other contacts using the wireless application into your device. You could easily update your iOS since it's free, so you don't have to worry about the cost that could be charged to your account so you'll be updated on the latest and current features that you can install on your phone.