One of the longest celebrations for the month of September is the National Piano Month. It's main purpose is to encourage everyone whether you are young or an adult already, you could take advantage of the opportunity to have connection in music through piano lessons. It's the same month where we could take much appreciation in most of the classical and even contemporary musical pieces which were composed by the legendary masters in music. There are also different ways people will celebrate and commemorate this month not just for all lovers of music, but even those are striving to learn how to play piano. In fact, there is even a sale month for different manufacturers or producers of piano where one could have discounts and bring home their very own piano or organ. There are different keyboard brands that you could choose from, but qualifying which are the best, could be best drawn as you check the reviews, and specifications from this top 10 piano brands presented on this list. They are ranked based on their quality, number of users, and recommendation given by people who have personally used them. Moreover, some of these brands are manufactured based on their country of origins.
10. Fazioli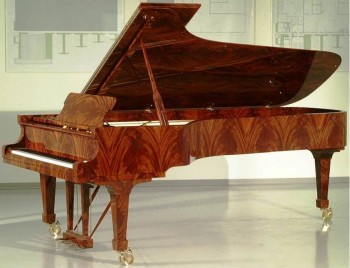 This is the name of the manufacturing company in Sacile Italy which was actually derived from Paolo Fazioli who was a known music enthusiast who graduated at the Conservatory G. Rossini with a Pianist degree. By 1978, he began creating a piano along with his team of technicians, wood technologists, acoustic physicists, mathematicians, and along with his skills in engineering gradually conceptualized a different kind of piano, and after series of developments, by 1981 he has founded Fazioli Company that aim to sell musical instruments specifically grand pianos. It might be pricey, but it is known for its best sound despite that it's already considered a luxury type of piano, but for those people who are serious in learning music through piano, price is worth the prize. Moreover, they also sell or produce largest type of pianos in the world.
9. Bechstein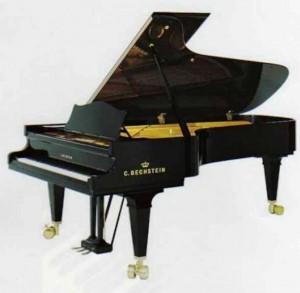 This is one of the favorite pianos of most of the prominent pianist who are performing on concerts, and even in most of the recording studios. Its whole name is C. Bechstein Pianofortefabrik AG which was established in Germany in 1853 and founded by Carl Bechstein where the name of the company came from. They are selling upright pianos and grand pianos. Its establishment was boosted by the skills of Mr. Bechstein as a piano craftsman in England and France. Before he initiated the plan of building and forming his own company, he had been manufacturing pianos for other clients and companies. By October 1, 1853, he formed his own piano company which was built in Berlin, Germany. Despite of the huge loss profits that his company had suffered because of World War I and II, he still continued to get up, and make a huge comeback. In fact, majority of known performers are followers and patrons of this brand such as Beatles, Elton John, Freddie Mercury, and a lot more.
8. Charles Walter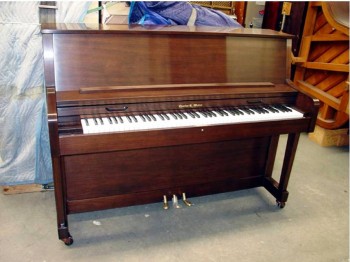 This is an American made piano company which actually caters to individual preferences, and personality that's why most of the pianos that they are creating target the individualistic side of their patrons. It means it has a strong personal touch for the past 50 years that they have been introducing and selling their products. It is known for quality woods which you could keep even beyond 50 years at home which you can leave as legacy to the next generation. It has also a lesser cookie cutter and when it comes to cabinet quality and cosmetic desirability, it has the overall package. They have different types and styles of piano from traditional up to contemporary like studio oak which became the top choice for churches and schools. It has a strong concept and application of technology that's why among all the manufacturers listed on this list, it is one of the most finest and advanced that especially caters to young generations.
7. Stuart and Sons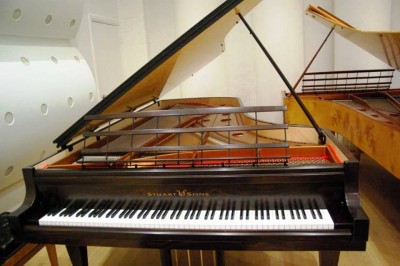 It is not an ordinary piano just like any other pianos that happened to be the finest, and best on this list, they have peculiar characteristics and assets that can really compete with others. It has more keys than the usual 14 keys for higher and lower notes which are found integrated in most of their grand pianos. It is also known as one of the world's best pianos because it's innovative, handcrafted, and totally unique. It was founded in 1990 in Australia, and it was formed when Stuart Sons Terra Australis Pty Limited was merged to Albert Music. Their pianos are primarily prominent in Australia which is being used in different major occasions, performances, schools, and other places.    It's true that it's really expensive because majority of their pianos are handcrafted, and did not undergo any machinery for speedy manufacturing for mass market.
6. Kawai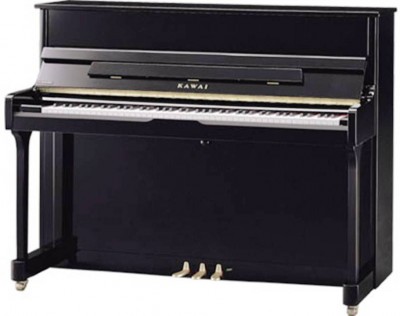 It is known for the production of digital and acoustic pianos in Canada and United States, but originated in Japan since its founder was born and raised in Japan. They have been in this business for the last 80 years, and they became reputable and known for their world class pianos, and other musical instruments. You could expect excellent and finest quality which is the best choice of most of the piano followers or enthusiasts, teachers, at church, schools, and students. It's founded by Koichi Kawai in August, 1927, where the name of the company derived from who have made a commitment and promised to himself that he would make a revolution when it comes to piano production. His aim is flawless, and perfection which he passed on until the third generation of their family who still continue the legacy that he has left. It's actually headquartering in Hammatsu, Shizuoka in Japan, but are serving patrons across the globe. The company still holds true to its slogan The Future of the Piano because of their continuous development and innovation in all of their piano products.
5. Mason and Hamlin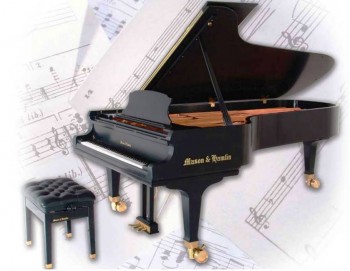 This is a manufacturing company of piano which is based in Haverhill, Massachusetts which was founded by Henry Mason and Emmons Hamlin who were hymn composer/educator, and a mechanic & inventor respectively. They started producing melodeons, but they began manufacturing pianos in 1883. Despite the fact that it was sold to Burgett Incorporated, it has retained the name of the company and still distributing piano products in different countries such as America, Asia, Canada, and Europe. They are following high-standard quality of production which are based upon the models that they are presenting in the market wherein majority of their pianos have tension resonator. Despite that these two people had different interest, but they did share one common goal and that is to make a difference when it comes to manufacturing of piano.
4. Baldwin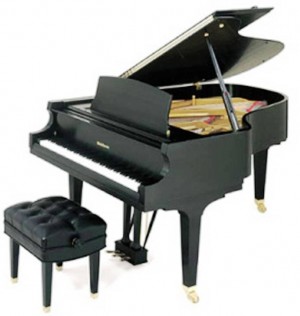 This is another piano product and brand in America which became noted and popular because of its finest quality of the materials used, and detailed craftsmanship. It has been in this business since 1860s, and it does not stop to present excellent quality of pianos to their patrons, and in the market today. It's headquartering in Nashville, Tennesse in the United States. It is also one of the largest piano makers and keyboard instruments in the U.S. In fact, it became notable in 1890 specifically in the Midwestern part of the United States. It was founded through the efforts and persistence of Dwight Hamilton Baldwin after he made a partnership deal with the Decker brothers. Hence, he also promised himself that their pianos would be the best piano that could be marketed in the world.
3. Yamaha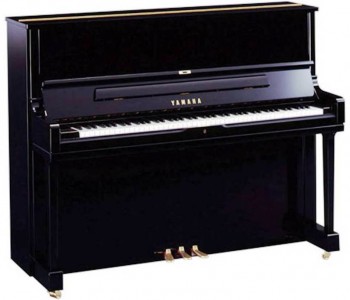 In some countries, it's considered costly, but in reality the world fair market value is really affordable, but cannot be devalued since it aims to provide opportunity to everyone who wants to learn piano at an early age. In fact, it still maintains the production of the first class, and finest piano in the world that supplies different countries in Asia, and other continents. If there is only one setback is its lifespan which actually shorter compared with other handcrafted pianos found in Europe and America. They have selections of premium, grand, upright, disklavier, silent, hybrid, digital,                 arranger workstations, portable keyboards, stage, synthesizers, and others in their line. It has been in this business for more than century, and it's one of the pride of Japanese creation.
2. Bösendorfer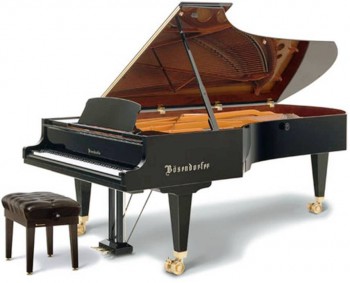 This is a hand-crafted piano company originated in Vienna, Austria in 1828 which is popular when it comes to luxury and finest grand piano collections. It's founded by Ignaz Bösendorfer where the name of company was named after. It is also a subsidiary of the Yamaha Corporation, and it's the oldest manufacturer piano in the world today. It has gained widest amount of patrons because of their instruments. In fact, it was awarded to them the title of Official Piano Maker in Austria. He started with 7 models of grand piano wherein 5 of which have 88 keys, and other twos have 92 and 97 keys. It had various recordings and appearances whether in classical performances for known people and exclusive presentations.
1. Steinway and Sons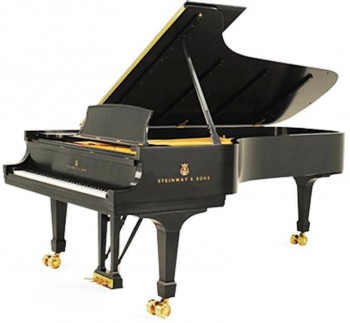 It holds the title of the greatest piano brand in the world which was founded by Heinrich Engelhard Steinweg and Henry E. Steinway on March 5, 1853 in New York City, but its founder was a German native who was an immigrant in the United States of America. It's fame continued to rise because of the continuous development and innovations that they are applying wherein they have received  a royal warranty from the most respected highness Queen Elizabeth. It has received various awards, and recognitions from New York, Paris, and other institutions because of their quality pianos, and other less-expensive selections that they are selling in the market. In fact, it has reached the gold standard level because of the impressive quality musical instruments that they have on their end. Moreover, they are also issuing a comprehensive guide to their clients and even offer piano restoration based on the standards that a genuine should have. They also have digital audio systems which are already incorporated with their latest designs and models. They have been in this business for more than 150 years, and the piano that they are producing consistently pass the standards which was the very reason why it has received a total of 35 gold medals and has received a grant of 130 patents in all the pianos that they have created.