You could not find any person in this world that does not hold a specific model of mobile phones. In fact, even a 6-year old kid knows how to use the latest top of the line cellphones. The history of communication began from a simple invention of Alexander Graham Bell's telephone. When the 19th century came-in, wireless phones were created, until the evolution of phones where you could send a text message without calling that person have been revolutionized. It does not stop; there are different mobile companies who make competition exciting because of the launches that they are doing in the market in order to present new features, and technology. Recently, Apple Company took advantage the attention that they are getting from the people when they have finally unveiled the long awaited iPhone 5, and it has discussed its newest innovation that they have made from this smartphone. In fact, the company has received 2 million pre-orders in just 24 hours after the official announcement of the new gadget.  Hence, to those who love using Apple products, and have been loyal followers of it, would also need to grab these top 10 iPhone 5 Cases that will surely protect your new smartphone, and keep its sophisticated and classy look.  Find your pick on the following selections, and decide which would fit your personality, your budget, and your preferences. Of course, you could find other options apart from this list, but they are selected among all the best styles, stylish, functional, and fashionable iPhone 5 cases that will suit the new device.
10. Custom iPhone Case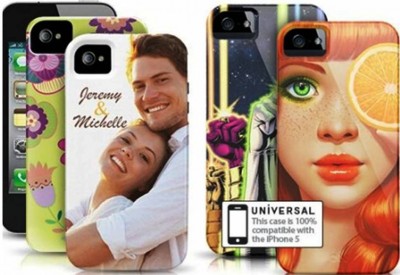 People still prefer a personalize touch because they can really claim it as their own. It is also unique, and you can't see anyone carries the same design and style since it's a custom design that you have created and requested. Zazzle will let you decorate, and create your own iPhone 5 case, and you could even have your name printed on the case. Moreover, there would be stores in the coming weeks and months that would also offer this kind of service so you could achieve peculiarity despite of the huge patrons and buyers of iPhone 5 these days.
9. Bear Motion (TM) Premium Flip Folio Case
This is actually via Amazon.com which is another simple iPhone 5 case made by Bear Motion which is being sold for a very affordable price of $9.99. This might be one of the favorite cases of the general crowd of men because of its simplicity, yet very innovative because of its Flip Folio Case feature. It is made of premium PU leather, and it's easy to slip-in and slip-out because of the adhesive silicon pad that will protect your Smartphone. This works best to those people who are not really after too much detail, but meets the purpose of protecting your gadget, and maintaining it classic style.
8. CaseMate Barely There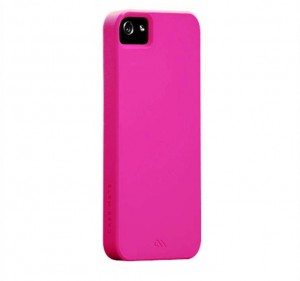 This is another piece of collection of CaseMate which is being sold for $30.00, and it's available in twelve colors which include the traditional white and black colors. It's also ultra-slim to fit the thinness of iPhone 5 along with its lay-flat screen protection. It has a soft touch finish which is premium in quality and an added patterned inlay for better protection. It's very classy, sophisticated, and has a remarkable details which includes a silicone interior liner. This will be available by tomorrow just like the iPhone 5; its released sets of cases will go along with it.
7. Pop! Case with Stand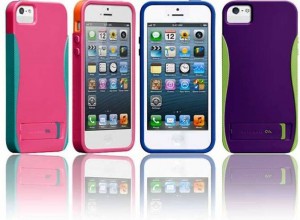 Another fresh and innovative design that CaseMate presents to the market which is available in a fall active colors and shipping will be made on September 21, 2012. It is being sold for $35 since it has a built-in stand which allows any iPhone 5 users for hands-free media viewing which can rotate to landscape and even portrait supports viewing. It has a thinner frame, and dual-layered protection. You will get the best quality when it comes to this primary iPhone 5 accessory since CaseMate is one of the leading international designers when it comes to enhancing the physical design and look of iPhone 5. It's very functional, and it fits to all professionals while maintaining the sophistry when it comes to redefined fashion statement among mobile phones.
6. iLuv Pocket Agent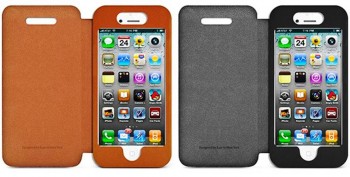 If you want your iPhone 5 to be scratch free and receive a total protection, the iLuv Pocket Agent offers you premium and genuine leather feel case that has a soft micro-suede inside which is powered by its extra padding to give a better shield to the LCD screen of this new phone. You will be at ease to carry it with you because your Smartphone will be freed from scratches, and even side bumps. It is priced at $34.99, and it has the needed controls and accessed ports which are all customized for charging, and others.
5. Piel Frama Black Magnetic Leather Case
If you want to achieve an executive and sophisticated look while bringing your iPhone 5, make sure that it matches to the kind of luxury that this Smartphone projects. It has a costly leather case, and it's manufactured with highest touch of quality made in Spain because their craftsmen are highly skilled in producing quality Spanish leather that has magnetic closure for credit cards, and other identification cards. In fact, you could buy 15 different styles of it whether in plain leather, crocodile pattern, and ostrich pattern. The difference of this case is that they are all handcrafted or handmade. Of course, you have to pay $89 to have this Piel Frama Magnetic Leather Case.
4. iLuv Camera Case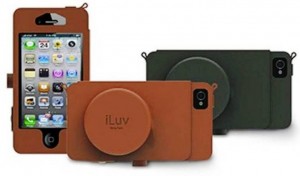 Express your love with your new Smartphone, iPhone 5 by buying iLuv Camera Case which is being sold for $39.99. This is made out of synthetic leather that projects a vintage look. It has a storage pocket for the things that you want to keep inside. It is a micro-suede line that will keep your iPhone 5 from scratches, and it has storage pocket which allows you to slip-in earphones and cables. Of course, it has a dual layer texture and color one is the Regatta Case, and the other one is the Mazarin Diamond Cut Hardshell case.
3. iLuv Diary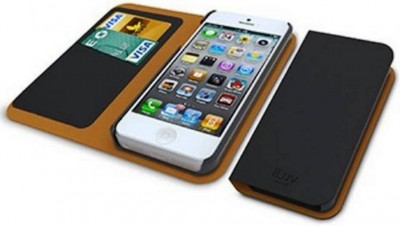 You would not just be able to bring your iPhone 5, but you would also enjoy the multipurpose usage of the iLub Diary case because you could have an instant wallet for cash, pocket for credit cards, and of course a sleeve where you can place your diary. This is the reason why it's called a diary and its best design to those people who love to record things each day in a manual way. Hence, it is made of a premium leather case, polycarbonate interior  to really protect your Smartphone, and of course an added superior 360-degree protection to protect and secure the front and back of your iPhone 5. It is priced at $34.99 and it's only available in two colors, black and brown only.
2. Otterbox Series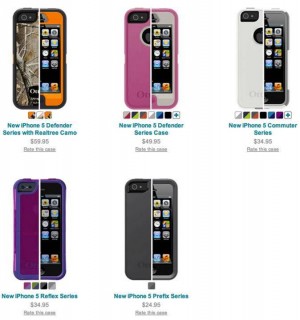 Otterbox is known for producing high quality mobile cases and it's not just limited to Apple products. In fact, when the rumor spread out about the upcoming version of iPhone, everyone was excited, especially the mobile cases manufacturer's better-profit gain. In fact, they have different cases for iPhone 5 already such as the Defender series, commuter series, prefix series, and reflex series. All of these series of Otterbox are made to suit all the demanding conditions that iPhone 5 could face like accident, scratches, smudges, and of course if it's used heavily by its owner. Remember, that having an iPhone 5 is not just a luxury, but an investment that you have to protect, and it will be secured because of its built-in protector, a solid inner shell, a media viewing stand, and it's sleeker and thinner. It has a smooth rotating motion that you can find in its belt clip, and it's almost available in all of their series cases. Hence, there are different variations based on its specific use and protection. It also has an interiot shell, improved holster, better slipcover, port protection, and camera access. The good news is, it's being sold for $49.55, and you can pick your choice among different selections of series for iPhone 5.
1. CalypsoCase's Leather Cases
It got the first stop and number one choice, not just because it's expensive among all the cases that you could read and see on this list because it's priced at $169. CalypsoCase believes that an iPhone deserves a better match, and it's found on the case that they have manufactured, and prepared for its users and iPhone 5 owners. In fact, they have 3 beautiful designs, and it's costly because they are all hand-crafted, and it will be shipped in about 3 weeks just like the announcements that Apple made when they have finally introduced their newest Smartphone in the market. It is a rainbow designed in a shiny, and silver, red, and black-colored leathered sleeves. It is personally designed by Lara Bohinc that achieves an elegant and very chic look. It is polycarbonated snap-on type where for easy access buttons and ports.