Separation is one of the hardest trials that an individual might experience in this life. Loving someone, and receiving the same affirmation of that love is such a blissful feeling which everyone has attested. Hence, not all relationship would lasts that long even if you want it to be enduring, lasting, and forever. Differences, and misunderstandings occur whether you are married, going on a steady dating, and planning to be married soon. It is true that there are ideal relationships that serve as exemplars to those who are overcoming the challenges and concerns that they have in their respective union. Nonetheless, there are people who still find themselves giving another chance and hope to the romanticism that they have developed over the years, and even months. Some couple considers their kids, and whiles others sharing the mutual ideas, and feelings towards each other, still trying to meet halfway all the expectations, and set things straight. Everyone needs a second chance, but it does not mean that it will work better than the first time that you've been together, there are actually 10 disadvantages of getting your ex back, although some succeed, and prove that love is sweeter the second time around.
10. More Tears
Just remember the time that you've been together, you have experienced heartaches, and disappointments, so you'll have to expect much of it when you get back together again. In fact, even the best relationships that you have ever known in your life also experience and feel the weight of indifferences because of different background that both of you have. It does not mean that when you gave a second opportunity to revive the broken relationship that everything will go well the second time around. In fact, you have to ready yourself to be hurt again, and she more tears. It's part of foreseen results that you have to accept because loving means that you have to be hurt in order to face the challenges that you would have with the person whom you feel deserve the second break.
9. Deal with the Same Person Again
You have no choice since you are tossing-up for another luck that your relationship with your spouse, fiancée, and even your significant other will get better than the first time that you had been together. Of course, since you know each other's strengths and weaknesses, you have to adjust more as to how he or she sees things. Yes, of course, most of the couples who got back in each other's arms again have promised that they would do things that would make each other's happy, and would avoid things that would cause pain, sorrow, and heartaches. Hence, you have seen already and experienced yourself how being with that same person feels like. Instead of mumbling, and gambling over his or her attitude if there is any, then decide now, if you want to really deal with the imperfections that he or she has.
8. You Know Each Other's Weaknesses
This point could serve as an advantage and disadvantage on your part. Since it will be a second chance for you, you know exactly how to approach him or her when certain situations come. You know exactly the reaction, and the limits that you can do especially to those coupes who have been together for more than a decade or two, and have decided to quits, and later on got back to each other again. They know exactly every odd thing that his or her spouse has which could be advantageous because he or she has already adjusted or used to it. Hence, the major setback on it, it will either make the situations worse or if possible solutions can be made then that would be wonderful, but in most cases, there is a thin line of working everything successfully especially if one of his or flaws was the cause of the first separation.
7. Paranoia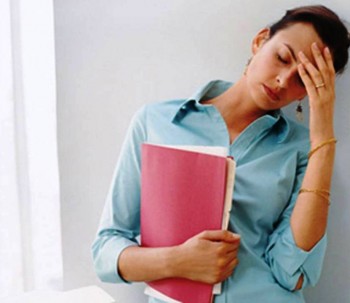 It's normal if you think evil against your spouse or fiancée after you made amends. It's not easy to be complacent and trustful especially if things have been redone repeatedly. You could think that he or she is cheating on you, or you may start creating stories out of nothing. You can't avoid it especially if that has been the main issue with him or her. You may forgive that person after you got back to him or her, but you cannot assure yourself that everything will go back to normal. In reality it will not be restored to the same blissful relationship that you have had with him or her. What you can only do is to set things straight with him or her about your fears, confusions, and even disillusion so you could meet halfway and if he or she is really honest that working for the second time your relationship is worth another try, then give it, but doubt would always be part of it. You have to face it, or else you'll get crazy.
6. Accounting & Counting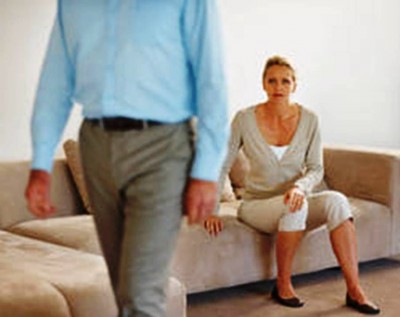 You can't avoid of bringing up the disagreements, and problems that you have had in the past even after you made amends with each other. In fact, it commonly happens to women. In fact, there is really a belief that women always initiate the long-ended story from the past especially if it has something to do with fidelity, and trust issues. In order to be part of the winning battle over certain argument, this will be the next battle ground that can be pinpointed against you or against your spouse. As much as you wanted to avoid of digging deeper of the history of your separation before you cannot really thwart the idea of not bringing the mess-up to him or her especially if you are in a heated argument.
5. Same Issues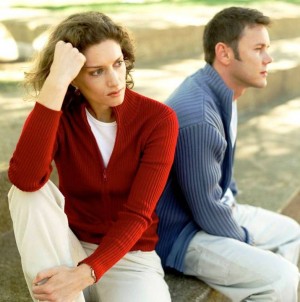 There are couples who got over on the same issues and roots of their separation with their spouses before, but there are some who are in the hardest and toughest road of overcoming the misunderstanding with the same issues again. In fact, expect that it will happen, none of you is perfect, although, you love each other, and that is the reason why you gave another chance to your relationship, but a promise cannot guarantee 100% free pain, arguments, and tears. In fact, you have to deal with the same root cause of the problem not until you have totally eradicated the poison that might kill the second opportunity of rekindling the love again.
4. Trust Decreased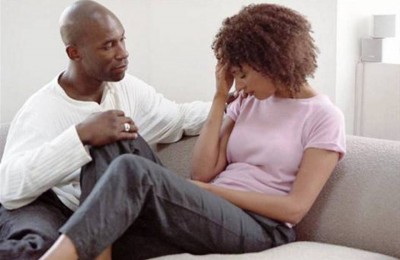 Yes, you may have reached in agreement that one of you will not repeat or do the same mistake again, but you cannot assure yourself that you can trust your spouse or fiancée again. Trust will automatically decrease not just as instantaneous as it should be, but in the process of time, the gradual mistrust has been developed. As much as you wanted to extend your total confidence in him or her, you cannot do it again anymore. In fact, it will take years until you have proven yourself that he or she has changed, and you have not notice any situation that put you on the same dilemma. Since both of you want it, you have to allow the time to heal all wounds, and get things back to normal, but not in the wink of an eye, but in the proper time.
3. Too Much Expectations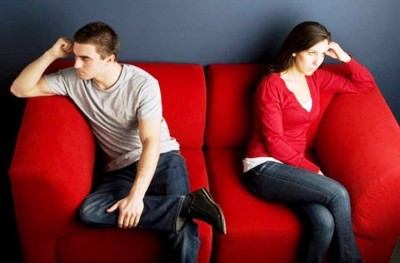 Don't expect that your spouse or fiancée would be a person for you after you gave him or her second chance that he or she wants. Of course, since both of you came from different families, with different backgrounds and beliefs that the things that have grown with him or her cannot be shunned away quickly. Of course, you have made a promise to each other which every couple done who gave their relationship a second try, because of the thought that he or she will meet your expectations since it's a second break for you. Consistency is the challenge since both of you have weaknesses to overcome, and attitude to change then you have to take time, wait, and don't force that person to do it at once.
2. Changes Do Not Happen Overnight          
It is true that there are people who are willing to change for the cause of their love, and relationship. Hence, it does not mean that it can be overnight. You have to know that person has feelings, appetites, and of course weaknesses. He or she needs your help so he can change not for the better, but a change for a permanent cause. Since you gave that person a second try, then give as well time wherein she or he can acknowledge her or his fault. No one really changes not until that person has reached a full comprehension of what he or she has done wrong. Realization is the key for anyone to turn into a new leaf.
1. Pain Remains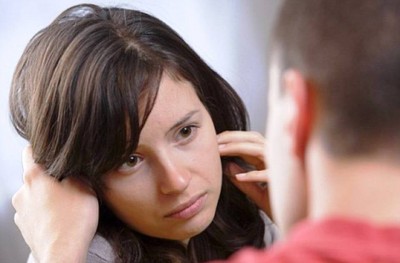 It is true that you can forgive, but it does not guarantee anyone that the heart can also forget the cause of that pain of your separation after you've just gotten back from each other's arms again. You would still feel the pain because you love that person especially if it's still fresh. It will take time and effort not just for you, but to the side of the person who is the cause the heartache to trust you again. You cannot rush things, the same way in letting go of the pain. Time will come that you will no longer be hurt, but since you wished to stay with him or her again, then, you have to cross that bridge of releasing the pain until you have gained the full confidence towards him or her, where you can smile again, and love that person even more.