Everyone is susceptible in every form of human diseases, but kids and especially the elder are more vulnerable than any age-group because of their frailty and increase in age. The ability to strengthen the immune system decreases as time adds up. In fact, everything is decreasing in them such as in the level of energy that they exert, muscle mass and even poor eyesight. Despite of the reminder that all of us would come into our own demise, but we have to proactively prepare ourselves when we reach that stage where we become more weak in building our stamina especially when get older. For the protection and awareness of everyone who has grandparents living, and parents who have reached their senior years, you have to know these top 10 diseases of the elderly since majority of them are the leading cause of mortality rate of the elderly. Having an exact orientation of each disease will equip everyone with right knowledge especially the percentage of its effect to the elderly. It will succor those people who have loved ones to assist their parents and other elderly people whom they love the most. This is the best time to extend our love, financial support, and healthcare since elderly people are much sensitive, impatient in things, and have mood swings most of the time.
10. Arthritis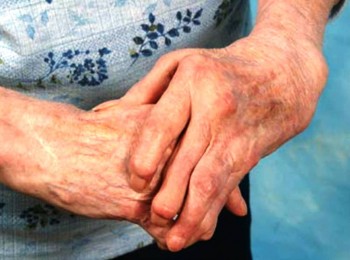 It is one of the common diseases that aged people suffer and experience. When an individual experience it, it limits his or her ability to move, and to do certain activities. The susceptibility of acquiring this kind of disease develops as one ages, wherein the major parts of the body that would mostly show symptoms of it are knees, hands, spines, and hips. There are two kinds of arthritis that elderly complains the primary and secondary osteoarthritis. In order to confirm if any elderly lives in your home, she or he needs to undergo an X-ray test, and a specialist in this kind of disease will give further remedy and other recommendations to alleviate the pain. Hence, if there is none, there are food, and other supplements or vitamins that can be taken and serve to avoid its symptoms. It's true that there is no proven cure or discovered medicine for this disease. Nonetheless eliminating the symptoms of it and required therapy if diagnosed are the recommendations.
9. Liver & Kidney Disease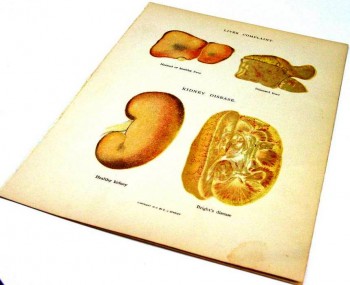 As one grows older, the ability or functions of kidney and liver slows down, this where major kidney and liver diseases come. You don't need to wait for the time to experience the painful effects of it, but beginning to change your lifestyle and diet will aid you in protecting, and making your live and kidney healthier even if you are aging. You have to know that there are causes of this disease, and it's because of the abusive intake of products that are satisfying at first, but, when one comes to full maturity of the physical body, the functions of each organ decreases, and the same goes with liver and kidney where kidney or renal failure is the common result. The only way to avoid it is to observe the food that adults take at home especially if they have been diagnosed of weight issues, hypertension, and heart problems. These health concerns will trigger liver and kidney problems later.
8. Hypertension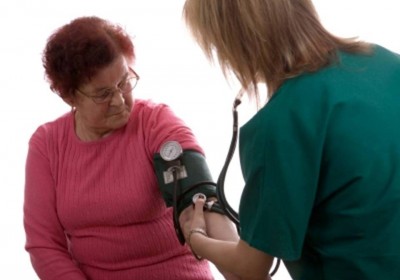 When one ages, the normal process that the body undergoes slow down and it affects the ability to burn fats, and release other toxins in the body. This the reason why most of the physicians advise older people to get a closed-watch in their food intake since it actually contributes to diastolic blood pressure that could lead to stroke, cardiac arrest, and even renal or kidney failure. In fact, they are vulnerable to the development of other diseases due to hypertension such as aneurysm, dementia, and other brain syndromes. It's common to see a blood pressure reading of 140 systolic and 90 diastolic to elderly people, but it should be maintained at all times. You have to watch the food that you serve to your parents, and other elderly people that you have at home. Moreover, you have to make sure that they are always calm to avoid any ill-triggering effects of hypertension.
7. Osteoporosis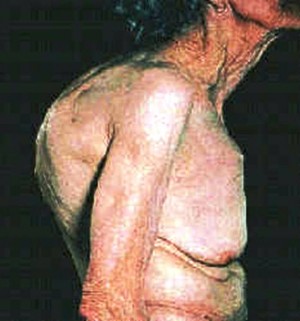 Because of aging and due to dietary calcium intake, body mass index, and physical activity, osteoporosis has high percentage of development especially to adults or elderly. The lifestyle itself is one of the causes, but when individuals have reached or experiencing physical maturity, the decrease in bone mass happens wherein the quantity of bone reduces wherein an individual becomes subject to fractures. The word Osteo is actually derived from the greek word osteon which means bone, and Porosis as hole. If your parents or grandparents are diagnosed of this necessary treatments and medications must be followed thoroughly because it will lead to breakage of bones and fracture. This may not be recognized earlier but it's developed through the years, wherein early symptoms may be observed such as difficulty when standing, joint paints, and difficulty in sitting up straight. It may also result to arthritis, and eventually immobility of the patient. Since the bone of the elderly cannot repair it bones anymore because of the decrease of mass in bones, one would need special products like milk, and other vitamins that would strengthen bones.
6. Diabetes
This is one of the life-threatening diseases that an elderly might experience. In fact, some cannot detect it earlier in their life especially if they are not aware that they are diabetic if medical check-up is not regular. It is also known as diabetes mellitus wherein a person has high level of blood sugar, and it only happens if body is not capable of producing sufficient insulin to control the blood sugar level. Seniors are vulnerable in this kind of disease especially if it's hereditary, and have Asian, aboriginal, Hispanic, and African descent.  Nonetheless, diabetes is classified into four levels which are based on severity of the patient's case. Some of the symptoms if the person is diabetic are its frequent urination, blurred vision, and numbness being felt in feet, and hands, increased hunger, unusual thirst, fatigue, and others that can be discussed by physicians. In order to know if your elderly loved ones have diabetes, they have to undergo blood screening, and ideally it should start when they reach 40.
5. Cardiovascular Disease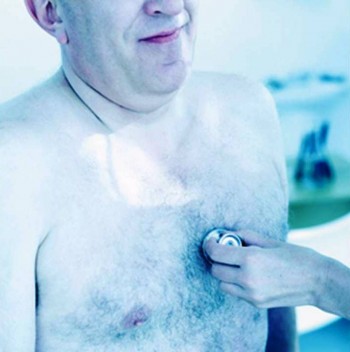 One must be observant in taking note of the changes that an elderly feels and shows at home. It's needed in order to highlight the symptoms of specific cardiovascular diseases or if that leads to other complications which may remain undiagnosed if regular check-up is not done proactively. It's appropriate and recommended to make a record of cardiovascular changes regularly such as heart rate, pulse rate, and even blood pressure. Hence, it is wise to take note if there is a history of heart disease in the family early on because it has an impact to individuals once they approach their 40s onwards. This will prepare anyone to avoid heart attack, and other ill-effects if cardiovascular problems if there is any will be detected early on. Coronary Heart disease is one of the common cases of cardiovascular diseases to elder where higher rate of morbidity is recorded.
4. COPD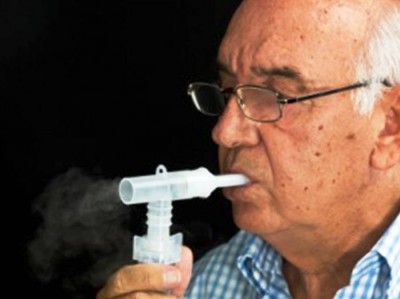 It is also known as Chronic Obstructive Pulmonary Disease wherein based on mortality statistics that 1 out of 4 dies every 4 minutes. This is a known lung disease which is also known in other names like chronic bronchitis, or emphysema. Nonetheless, symptoms may attack and could be felt as early as 40 and even 30 years of age if individuals are chain smokers, and have jobs that expose them largely to the development of lung diseases. Some of its symptoms are difficulty in breathing, constant coughing, wheezing, and excess production of sputum. Hence, elderly experience or shows the much severe symptoms that limit them to perform simple activities or tasks at home. Necessary tests must be done in order to determine if an adult is suspected of COPD in order for physicians give appropriate prescriptions especially that there are different levels of Airflow Limitations if one is diagnosed of COPD.
3. Depression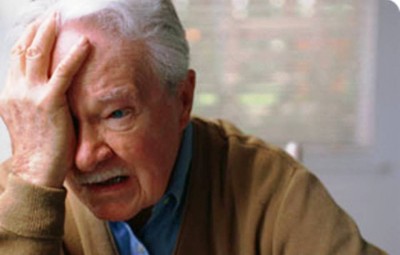 It's a common scenario to see or witness an elderly expressing or showing sadness and other mood swings. One must be sensitive on the things that they are saying or doing at home that would make seniors at home feel that they are worthless and not appreciated at all. Take time to talk to them frequently, and of course, the most important thing is to listen in whatever things that they would want to say. As one ages, their maturity decreases, and even their behavior. You may feel like that they become selfish, but in reality, they become childish because of the decrease development or renewal of cells because of age. It is true that it's a common disease among the elderly, but it's not normal because it might result to serious mental problem that may lead to suicide. This is the reason that they need to be surrounded of positive and happy people. Avoid discussing problems, and make your home where elderly people can still feel the love, and attention.
2. Alzheimer's Disease
It is one of the forms of dementia that can be found in most of the elderly people. This is the reason why they are forgetful since there is a cognitive memory loss which is common since there is cessation of the renewal of important cells in brain that limits the process of information to recall or remember certain things. It becomes apparent or obvious to older people because the normal process that the body undergoes decreases gradually. Moreover, this one is not really treatable and it also degenerative. In fact, some people at the early part of their lives may experience the symptoms like severe mood swings, absent-minded, and feeling disoriented which are all appendages of dementia or Alzheimer's disease. In order to avoid the effects of it is to take certain nutrients found in the food that you take to eliminate or slow memory loss like Vitamin B12. Remember it is progressive, and the deterioration process is dependent on how you would serve the necessary medicines to the patient especially at home.
1. Parkinson's Disease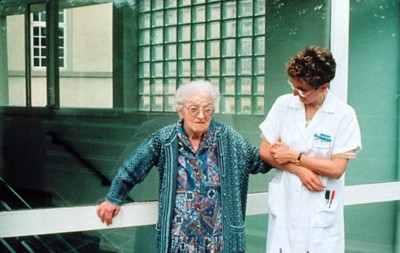 An elderly who is diagnosed of Parkinson's disease undergoes changes in their brain that affects greatly their nervous systems. Some of the symptoms that must be observed are poor balance, shaking, tremors, and difficulty in movements. The body coordination decreases which is manifested on the speech of older people. It's the same reason why some of them feel that they are alone, and no one's appreciate them which may also result to isolation and depression. This is where neurologist performs or assumes their responsibility to assist their patients. The imparity of individuals who are diagnosed of Parkinson or PD are caused because neurons found in brain become impaired or died those results to loss of body coordination. Nonetheless, the good news it can be cured, and there are medications for it so that it can be controlled and treated. It is also progressive if neglected, so take necessary measure to serve medicines on time to your elderly loved ones. You should be loaded with lot patience in order to assist them.