The 13th Annual report for Best Global Brands has been released by Interbrand, which is a known and recognized brand consulting firm in the world last October 02, 2012. There are brands that went up from their marks, while others went down based on the actual top 100 global brands that they release yearly. There are three fundamental parts in making a rigid assessment before issuing the final data which are all geographically presented by their experts, and economist. The Interbrand has established integrity and name which cannot be tainted because of their years of experience since they started their operation in 1974. In fact they have built various offices to further reach out to their clients. You'll get to see the difference of last year report from the current report which were all based according to the strength of the brand, the financial performance of the branded product or services, and the role of the brand in the purchase of the decision. These are the basis of the final result for the top 10 best global brands in 2012, and it's not just about the growing demands or patrons to the products and services that they are offering in the market. Some of the brands who were part of the top global brands 2011 were not able to go even in inch again to the top 10 are Hewlett-Packard and Disney that respectively got 10th and 9th spot last year.
10. Toyota – Automotive
The number 10 spot was actually assumed by Hewlett-Packard under the electronic sector based on the 2011 ranking of the top 100 brands. Its brand value then was 28,479 ($m). This is a one step upward move by Toyota because it was ranked number 11 last year, which signifies improvement compared to previous years ranking and brand ratings. Its brand value this year has reached 30,280 ($m) for about 9%. Indeed, it has proven its acceleration in a literal and figurative way as one of the leading car makers in the world. Based on their report, they have repeat customers, and have focused their efforts to younger patrons while intensifying sales along with its incentives. It did work this year, despite of the downfall that it has experienced from 2009 to 2010. 
9. Samsung – Technology
Many have assumed that the sudden ladder-up of Samsung from 17th position in 2011, while in the 19th spot in 2010 and this year to the 9th spot are all attributed to the introduction of the Galaxy Note and Galaxy S III. In fact, a 40% increased is an obvious reason for its brand value of 32,893 ($m). Last year, it had 20% increased, and it doubled in 2012. This is really a remarkable impression of growth, and everyone agrees to the report because of their smartphones aside from other household devices that they have in the market which they are known for in the beginning. It has outshined and left Nokia that is in the number 19th spot this year, which was a signed of a decreased, compared to its last year number 14th position. Moreover, another contributory factor as well as was the recent London 2012 Olympics wherein they were one of the sponsors that has expanded brand awareness to about 14 million that it had reached.
8. Intel – Technology
It went down to number 8th spot from last year's 7th spot that had an increase of 10% or 35,217 in 2011 brand value ($m). It does not mean that it's soaring down, but it incurred a 12% increased this year of 39, 385 ($m). With the continuous competition in the market with regards to high-end smartphones, and other computing technologies, Intel finds it harder to break the core. Nonetheless, based on the graphical presentations, there is a continuous rise of its brand value while strengthening and developing marketing programs, driving more customers, and targeting the next generations. In fact, it has included hiring and developing new leaders of the company despite of the major changes and evolution in the realms of technology. This spot was once belong to Apple Company which is one of the brands on this list that has grown tremendously.
7. McDonald's- Restaurants
This is one of the brands on this list along with Coca-Cola that actually market under the food sector although McDonalds caters to restaurant while the other one is on beverages. It ranked number 6 on last year's list with 6% brand growth of 35,593. This year, its growth went up to 13% of 40,062 ($m). It still holds an exceptional foodservice retailer mark because of their continuous practices of consumer communication and interaction. It is true that they amidst of the progress that they are embarking, there are still critics that still leave unfavorable remarks and opinions about the health menu options that they are offering to their customers worldwide. They focus on other areas where they can better reposition their worth like doodling the designs of their establishments, and in fact some of their branches underwent renovation to make it more comfortable and appealing to the huge numbers of patrons of McDonalds.
6. GE – Diversified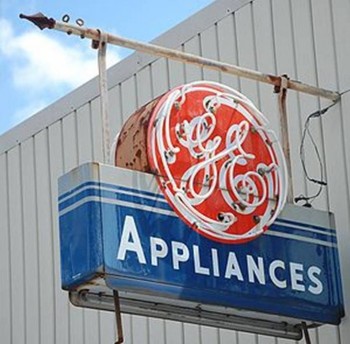 It was on the 5th spot since 2010 and 2011, but based on the report, it never had an increased securing 0% of 42, 808. Nonetheless, the good news this year, it has an increased of 2% of 43,682 of brand value ($m). They have made serious changes and they utilized a high-level form of communication in disseminating information to the public in order to reach more customers. They strengthened, and took advantage of the green technology promotion. It has also influenced greatly to their 2% growth the recent London Olympics 2012 since, they were also one of the sponsors of this event. 
5. Microsoft- Technology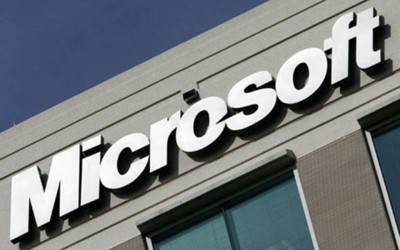 It ranked number 3 in 2010 and 2011 recurring a negative brand value of 3% of 59,087, and this year, that number -3% has slashed out one percent, making it -2% recording 57,853 ($m). Despite of the negative percentage that it shows, it still holds the title as one of the most reputable brands when it comes to technology. They recognized the statistics that they are indeed has a slow growth since the introduction of a better operating system in the market. In fact, they are competing against Apple's boldest platform because of their revolutionalized OS. They are still working on positive resolve in making a comeback, and hopefully that would happen next year. They are now forming other plans to compete with other industries amidst the economic slowdown on their end. They know that their weakest area is on business users wherein they are to push on hardware market that will sufficiently put them back on the competition, and totally leash-off the negative figures on their brand growth.
4. Google – Technology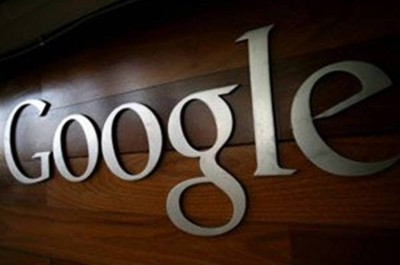 It has maintained its ranking since 2010, and it has a remarkable brand growth last year of 27% of 55,317, and this year, it went down to 26% brand growth of 69,726. It has been a fruitful year for Google especially that the Google + has finally launched, and its teaming up to various Smartphone companies because of its Operating System, Android. Moreover, it has shaped up in a very significant portion when it comes to its search engine platform as to its market sharing. In addition, there are new products that were introduced like the Project Glass, Google Drive, and Google TV despite that it is also competing with Microsoft and Apple when it comes to mobile applications.
3. IBM – Business Services
It went down from 2nd spot to 3rd spot this year. It had a brand value increased of 8% of 69,905 in 2011. This year, it has remained on the same position of 8% increase, but its value is $75,532. It still consistent in making to the market especially that they have sustained in focusing to business clients with their reputation as sustainable, innovative, and profitable brands that offer their products not just in the United States, but in the world. Some of the things that contributed greatly to their brand growth are their low-cost photovoltaic cells, and new products that will incorporate their vision for 2013 goal. They also recognized that their revenue became weak during the 2nd quarter of 2012, but they are still set on making way to emerging markets and attention.
2. Apple – Technology
Just like Samsung, Apple has made an upscale ascension from 17th spot in 2010 and 8th spot in 2011. This year, it grabbed the number 2 position from IBM that it held for two consecutive years, 2010 and 2011. In fact, it had a soaring high rate brand growth of about 58% or 33,492 ($m). This year, it has recorded 129% increased of $76,568 despite of the competitions that it had with Samsung, and a literal battle on court. The passing of Steve Jobs did not weaken the company's perspective and its continuous progress to offer refined and defined technological products. The transformation of their products like iPhone, an iPad are truly remarkable despite of the hefty price tag that it actually sets.
1. Coca-Cola Beverages