Appinions is a known marketing platform that actually performs analytical processes through social media and other traditional channels in order to make conclusive and reliable results about people, brand, and any current and influential topics. A very exciting phase just came in this year, when Appinions has finally made partnership with Forbes in releasing the first study which was conducted this year that showcases, and reveals the most level and widening influence of the known Chief Marketing Officers in 2012. On this list, you would find the top 10 most Influential CMOs in 2012, and it's the very first time that Appinions conducted and led this kind of study and analysis. Necessary data were gathered between the months of August and October 2012 which encompasses the reach, level of influence, and subject matter. In order to arrive in the result that will be shown in this article, there are important questions which served as platforms in identifying and analyzing the level of influence that these chief marketing officers provide, and the kind of impact they gave.  This result was shown to during the launch that it Appinions had this month of October during the ANA Masters of Marketing Conference. You could read a comprehensive result out of the detailed study that the people behind the statistics which are all based on the scores calculated, and the level of share influence in the marketing vision, platform, and certainly in social media.
10. Seth Farbman – GAP
He was appointed as a new Chief Marketing Officer of GAP Incorporated in February 2011 after leaving behind the Ogilvy & Mather where he has served for 4 years and 2 months as its President. With his leadership skills, he sought ways where he could revive and renew the image of GAP especially in redeeming back the customers that they have had in the past, and getting new patrons in the market. He is just in his mid-40s, but being equipped with experience necessary for him to land on the number 10th spot for this year, and very first CMO list is already fulfilling for him. His credentials are really outstanding, having had the opportunity to work with top companies in the United States in a marketing field like AT&T Wireless, Verizon Wireless, Carter Ryley Thomas, and even as a News Reporter at NBC and ABC news stations. When he assumed this biggest responsibility, he already expressed and shared his two goals for the company, which are to go digital and go back to roots.
9. Jeffrey Hirsch – Time Warner Cable
Just like Seth Farbman, he also assumed the CMO responsibility of the Time Warner Cable in July 2011. He has been serving the company for about 14 months now. He is one of the youngest CMOs on this list since he is only 40 years old. Nonetheless, it does not mean that he is not equipped with experience and expertise to make the Time Warner Cable flourish and bloom more. In fact, he has a proven track record because of his cognizance with products, versatility when it comes to customers, and sufficient perspicacity in marketing techniques especially in the midst of competition. He actually joined the company in 1999 where he has served in different executive roles, but he honed more his abilities when he worked at NYNEX Corporation and at McCann-Erickson prior to his joining at the Time Warner Cable which is one of the largest providers of phone services, video, and high-speed data in America.
8. Bill Hornbuckle – MGM Resorts International
He started working as the Chief Marketing Officer of the MGM Resorts International in September of 2009, where his vision and work are focused on the marketing techniques, functions, and methodologies in line with     the MGM's properties. Prior to his appointment at this company' CMO, he also served as CMO at MGM Grand Atlantic City, Mandalay Corporation, MGM Grand Hotel LLC and at MGM Grand Hotel Incorporated. He has 30-year of expertise that people called him as a veteran when it comes to this kind of business, and his leadership style is really unparallel and incomparable. He is also an active member of different boards and associations, but he finds time to fulfill his commitment to his family especially to his wife.
7. Martin Reardon – Macy's
Macy's store was established in 1858, and there were different CMOs who had been appointed to oversee the marketing efforts that will result to stability of company and its profits. She just took the Chief Marketing Officer position on February 13, 2012, but before her acceptance of this role, she has also worked as its Executive Vice President in 2009 where she personally handled the public relations, events, marketing strategy under the Corporationrate Marketing of Macy's. She is 48 years old, but before joining the company she also worked at Federated Abraham & Strauss in 1984 and when it merged to R.H. Macy & Co. in 1994 she was appointed as the Vice President    of Media, where she succored the marketing effort then of the Macy/Federated. She has been working in this field for almost 30 years now, and she loves it because she feels that she's just a kid playing in a candy store.
6. Beth Comstock – GE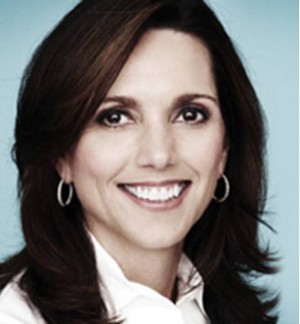 Amidst the economic instability that most of the companies are facing worldwide, the positive, and keenness of Beth Comstock who is the Chief Marketing Officer of GE since 2003 wherein she also serves as its Senior Vice President while leading the growth and development of the marketing, communications, and sales functions. She assumes the biggest roles in implementation of the environmental innovation, platforms integration ecomagination, and better relationship with the customers. She has proven her efficacy with her 20-year experience in most of the imagination at work campaigns, her rose towards better leadership roles at GE is truly worth taking. In fact, she has expressed in several occasions especially during her interviews that her role will be primarily in innovation where she sees fit in this era because of the ongoing trends involving technology.
5. Tami Erwin – Verizon
Verizon is one of the largest, reliable, and reputable wireless providers in the United States that actually offers premium services for 4G, LTE Network, and 3G Network. It's also boosted because of the presence of the Chief Marketing Officer of Verizon, Tami Erwin who handles services, marketing initiatives, development of new mobile products, and management despite of the competition in the market. She is also responsible in website integration, brand management, agency management, and media buying. You could see the largest and heaviest scope of the work that she performs, and it's all attributed to the results that she has shown while working in various positions in the company prior to her appointment as the company's CMO. She also held the President position for West Area of the Verizon Wireless, President, and VP of the Southwest region of Verizon, but she started working for Verizon as a Customer Service Representative before reaching the ladder up.
4. Stephen Gillett – Best Buy
Another global business leader took the 4th spot with just merely few months as the CMO of Best Buy, President of the company handling the Digital, and Global Business Services since April 2012 after leaving his position as the Executive Vice President at Starbucks Coffee Company overseeing the digital ventures. He also received various awards because of his exceptional leadership skills like the Chief of the Year in 2011 given by the InformationWeek, and even included as part of the top business leaders in 2009. He left a remarkable output at Starbucks even before he made a decision to jump to Best Buy. Imagine he became the best employee in this company with just barely a month of working as its new Chief Marketing Officer.
3. Jeremy Burton – EMC
He has an incredible 20 years of experience in the software business, and it cannot be undermined since he completed an Information Systems Engineering in 1990 that allowed him to work in one of the top Software companies in the world, Oracle Corporation where he became the Vice President of Tools Marketing & OTN, then after a year, handled the Internet Platform Marketing as the VP still, until he became the Senior Vice President for Product & Services Marketing at Oracle in April 2000. He left the company and assumed the SVP and Chief Marketing Officer position in April 2002 at Veritas Software. By 2006, he became the Symantec Group President for Enterprise Security & Data Management for more than a year, and transferred to Serena Software Incorporated as the President & CEO until 2009. Finally by 2010, he accepted the Executive Vice President position and Chief Marketing Officer of EMC. Some of the recent change that made at EMC under his leadership is the new partnership with Lenovo Group, and his marketing combined with his expertise in information system has boosted up in making EMC a survivor in the midst of economic crisis.
2. Jim Farley – Ford Motor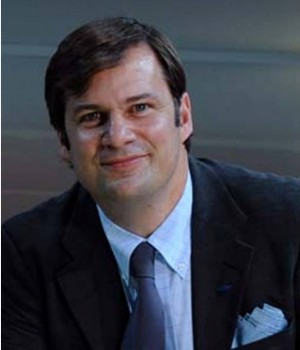 The 49-year old Chief Marketing Officer of Ford Motor got the second spot among the top 10 most influential CMOs for the first review in 2012 that Appinions made this year. He has a stock ownership for 2012 of about $ 246, 070. He joined Ford in November 2007 where he boosted and driven the company's profit through the marketing tactics, campaigns, and sales operation that he used and implemented. Moreover, he became accustomed working in the automobile industry since he came from one of the biggest car makers in the world, Toyota where he primarily handled the product planning for Lexus, the marketing of Toyota Truck series, and leading the national advertisement since 1990. He earned a degree in Economics and Computer Science at Georgetown University and the University of California. The unbelievable trivia about him is that he's enjoying every bit of work that he makes at Ford because he looks at his responsibility as if that he's playing a kite and he's having fun.
1. Philip Schiller – Apple 
Aside from the former CEO, and the one who concocted the frame and roots of Apple, the late Steve Jobs, another name that continuously fortifies the company and has made a name in recent result released by Appinions that tops the most influential CMO this year is none other than, Philip Schiller. He became most influential in the sense that his named appeared, and mentioned in most of the discussions and talks in media in relation to Apple's products. He is one of the big bosses of Apple who holds the position of the Senior Vice President for Worldwide Marketing and a Chief Marketing Officer. Some of the recognizable efforts that he has done this year that contributed to his nomination and being on top of this list are his introduction and being on the lead of the creation, and marketing of iBook, iMac, G4, iPod, Powerbook, and Mac OS X. He has also launched the new MacBook Pro that has Retina Display, and other Apple Special events. His 24 years of experience are more than enough to hail him as the most influential CMO for 2012, and being part of the Apple company weighs too much on the overall result.