People tend to associate November 01 and 02 as days people could dress themselves up, and attend Halloween parties. This is not just a mourning days for our departed loved ones, but a once a year celebration where we can be frantic, and wear scary costumes in order to participate and support the yearly theme which is full of enchantment, and spell in figurative ways. Nonetheless, a quick correction must be made that Halloween parties and celebration actually happens at the last day of the month of October which is October 31, and dates that go beyond that still perceives the Halloween spirit. We call that as post Halloween parties which are commonly done in the communities since they are declared official holidays, where people could spend these days with their families, relatives, and closest friends. Moreover, November is really a month that signifies death according to history dating back to Celts time for more than 2000 years ago. In fact, November 01 was a celebration of New Year since it was the start of colder season, winter, and darkest days. Early on the history, they were holding festival, which was known as Samhain and they offer fruits, vegetables, and other animals that they sacrifice to help their loved ones who already passed away to have a joyous journey. However, because of the conquest done by the Roman Empire, this tradition was replaced as All Saints Day which was declared by Pope Boniface and popular in other names like All Hallowmas, Halloween, and All Hallows whenever November 01 comes. This is where the word Halloween was derived where people gathered together to honor their dead and pray for them, and other significant traditions came into practice like the carving of pumpkins, treat or trick, Jack-o-Lantern, and of course the Halloween parties where people could be creative in showcasing their scariest costumes. Let's find out the top 10 Halloween costumes in 2012 and the difference of these sets from last year's costumes.
10. Lady Gaga Costumes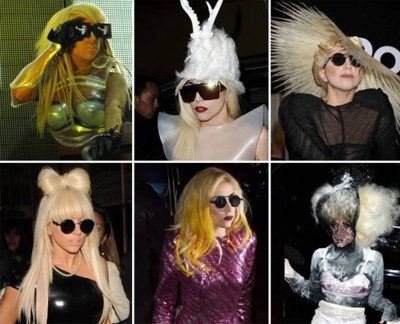 Lady Gaga truly depicts a different kind of fashion styles which are totally unusual, bizarre, and uncommon. In fact, you don't need to wait for another Halloween parties, just to enjoy the punky, and out of this world concept that she's willingly shares and showcases. It does not matter if you are a fan of her, or you would just dress up for a change this coming Halloween season, having the complete Lady Gaga costumes. She is known for her controversial tastes, but this time it would work for you whether you would want to pick up a curly blonde adult wig or other sorts of it, a Tuxedo RIP Lady Gaga costume, and others retro clothes that you want to mimic to nerd Halloween costume.
9. PSY Gangnam Style Costumes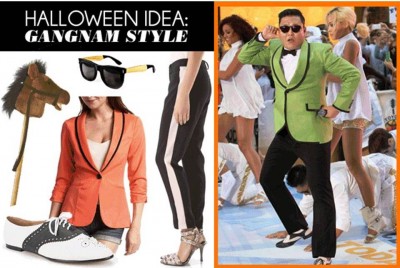 The dance sensation in 2012 does not stop worldwide, but it continually making a phenomenon by being part of the top 10 Halloween costumes in 2012. In fact, you could make an easy Halloween costume ideas that depict PSY styles. You don't need to buy a set of it, but if you have a coat, and tie that Psy wears, then definitely you could rock the dance floor as you enter your way to this Halloween express that you could experience in your life. In fact, this is one of the easiest Halloween costumes on this list since you don't need to put on too much make-up or do long-hours of fixing your costumes.
8. Hotdog Costumes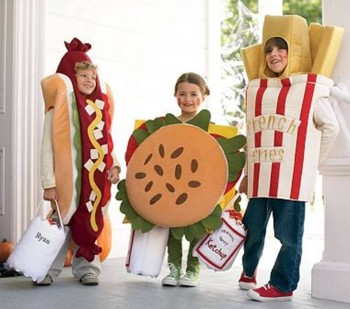 The typical dress-up that can be seen in most of the Halloween parties are ladies who are wearing sexy, and sensual black clothes. However, this simple Halloween costume is a perfect for all whether you are fat, thin, and it could be a family thing because of the wholesome presentation of it which is very cute, and witty. In fact, it's one of the most favorites that kids love to wear once they attend related parties and events. There are also set of sexy options of this particular costume to achieve sleek and chic style for the ladies even in the middle and scariest event of this season.
7. Devils Costumes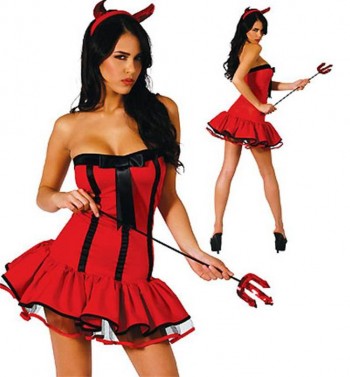 This is one of the easy homemade Halloween costumes since the concept is focus on devil's presentation using the combination of black and red colors. You could do a mix and match of it, and create masks and other fancy accessories to complete the devil costumes get-up. You may also purchase a set of it which can be used by couples, an entire family, and make a choice for individual selections. There are sexy outfits, scary dudes, and all of which are combinations of vampires, ghosts, and the favorite is the devil guise.
6. Pumpkins Costumes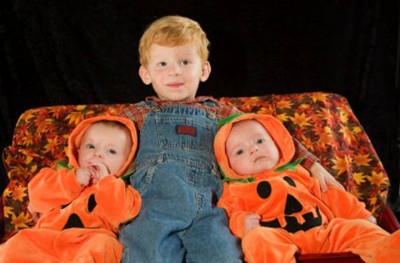 This normally worn by kids during their trick-or-treat activities where they carve a pumpkin into a jack-o'-lanterns. There are thousands of costumes which are cute and vibrant for 3-year old kids up to 10-year old. There are also selections and choices for teenagers. We rarely see adults wearing this one since it's a pretty tight costume especially during fitting since there are holes and arm holes that must match the sizes of the person who suppose to wear it.
5. Barack Obama/Mitt Romney Costumes
There are only few days left, and the controversial presidency race between President Obama and Governor Romney is at its hottest subject. In fact, who would have thought that it would be included among the favorite top 10 Halloween costumes in 2012, and its being impersonated through masks which are selling like hotcakes these days? From kids to adults, they are enjoying the feel of being in a debate and war, and this concludes at the Halloween parties. It is true that there were also masks created on the past presidency campaigns and elections, but this year's American Presidency polls have attracted attention from different nations because of the three-show down debates that were held in different days. It is also one way of knowing who is a foe of the President, and who is with him, and vice versa with Governor Romney.
4. Dark Knight Rises Character Costumes
Halloween season does not just represent the darker and creepiest side of it that usually demonstrated through weird and scariest costumes. For this year, there are lot of people who already placed an order for group and even for couples to have Dark Knight Rises Character costumes like Joker, Batman, and other armors that were used at Dark Knight. There are mass productions of it, and you could rent if you want to spare yourself from the hassle of preparing a set of it, and just spend less through rental services where you could have a real belt, mask, boot covers, and a jumpsuit.
3. Witch Costumes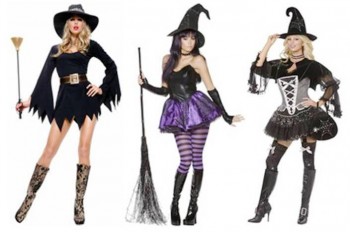 Of course this is an entirely for adult which depicts sexy Halloween costumes which could be a pre-made orders of pirate, angel, cat, and of course the favorite witch attire. Instead of causing fearsome impression to the attendees, it has become one of the attention-getter apparels in the party especially for men. It captures a seductive engrossment while maintaining the Halloween feel mode because of the black and red color combinations along with the witchy look. There are also witch Halloween costumes teens, and even infant witch Halloween costumes.
2. Batman Costumes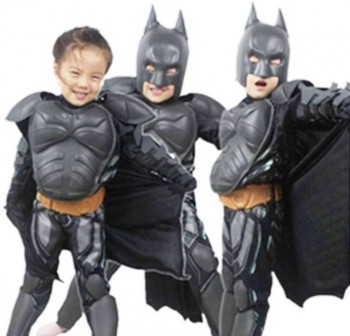 Last year, the whole cast of Harry Potter, made their way to the second spot for being a second best Halloween costume in 2011. This time around, you could have to spend less than or $300 in order to capture the cutest piece of it. There are also cheaper sets of styles that suits individual budget, and have a feel as one of the heroes who are willing to be knight and shining armor for that night's Halloween party. There are batman and catwoman Halloween costumes which is a good pair for couples, and even a batman batgirl Halloween costumes if ladies do not like the idea of batman and catwoman partnership. There are also batman toddler Halloween costumes and homemade ones to those who do not want to spend more since it's just a onetime event.
1. Princess Costumes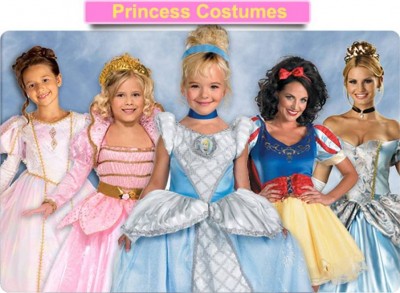 Despite that we are already in contemporary world where gizmos and other modern gadgets are being showcased, kids especially young girls love to portray the feeling of having their own castle, and they are princesses in their own dreams. In fact, in most of the parties, it's one of the themes that most of the children parties have. It is fashionable, fairy, and a royal princess who is waiting for her prince. It could be Disney princess Halloween costumes, Princess Fiona Halloween costumes, and even princess tiana Halloween costumes. It includes accessories and hairstyles or wigs that a princess could wear. It's a kind of royal garb that any girl dream off, and they could only fulfill it in one of the most awaited Halloween costume parties in 2012.