Being rich at an early age is already amazing, but being one of the youngest billionaires in the world is really ravishing. On the recent list released officially by Forbes from their website, you'll see the top 10 world's youngest billionaires in 2013. You'll get to know these young ones under 40 years old who have came to a state of fulfillment where they can really tell and prove to the world that they can achieve more without reaching the golden age of maturity. What are their secrets? What have they done to earn to that kind of wing and ascendancy amidst their youth? Get to know more of the details as you scan on this list and skim for more information.
10. Ayman Hariri
Photo Source: http://www.clip2ni.com/azado-motefareghe/2011-t38297.html
He might be the son of the former Prime Minister Rafik Hariri in Lebanon who was slain, but he made his way up to the top because of his    efforts to assume the responsibilities in leading and managing his family's major businesses. He is just 34 years old with one child and happily enjoying his married life. Nonetheless, the 34-year old billionaire was ranked at number 1088 in the Forbes' lists of billionaires in the world for 2013, has also grabbed the 10th spot for the youngest billionaires for garnering $1.35 billion net worth for having a construction group, real estate, and telecom businesses. It boosted his total earnings when Saudi Oger procured the $653 million contract beginning of the year 2013, where he is actively involved in the management and running of it. In fact, this is the major source of wealth not just for Mr. Hariri, but for the family. He completed Bachelor of Arts at Georgetown University.
9. Sean Parker
Photo Source: http://www.hksilicon.com/kb/articles/94875
The 33-year old young entrepreneur has a similar story with the former leader of Apple Incorporated, Steve Jobs. He was not able to finish his studies because he launched his website called as Napster at 19. In fact, when he reached 24, he became the first President of Facebook. He is more than just a computer wizard and business magnate, because of his earliest exposure through his mentor, his very own father, where hacking and programming became his favorite hobbies as a child. You might consider him as a bookworm because of his inclination to books. It is no wonder why he is known as a genius, and it brought him not just thousands of dollars, but billions by being co-founders with companies like Airtime, Causes, Napster, Plaxo, and Facebook. He is also one of the board of directors of Yammer and Spotify, and managing partner of Founders Fund. As of 2013, he has a $2 billion net worth that placed him to the 9th spot on this list.
8. Marie Besnier Beauvalot
Photo Source: http://www.adjectif-conseil.com/annabelle-duval-coach-formatrice-valence.html
She is 32 years old, and has earned a total net worth of $1.5 billion, and this happened after she, along with her siblings, received an inheritance of the long-time producers of yogurt, cheese, and milk brands known as Lactalis. It is actually founded by his grandfather, and it was boosted after the successful acquisition of Italian milk in 2011. Her efforts along with her siblings boosted the earnings of the company, where she was ranked number 974 in 2013 world's billionaires.
7. Fahd Hariri
Photo Source: http://www.nbd.com.cn/articles/2012-02-05/631754/print
Who would have thought that two siblings would be part of the youngest billionaires in 2013. Yes, Fahd Hariri is the youngest sibling of Ayman Hariri who ranked number 10 on this list. He has also inherited his fortune from his father who died because of assassinations. He is 32 years old and ended his bachelor image by marrying after his father died. He disclosed this information in one of the interviews that he has encountered. For several years of being consistently cited as one of the world's billionaires, where his siblings are also included, he never opens up his personal life to the public. Everyone knew that he's single. He also made his name out of the shadow of his father, especially when he left his family to study in Paris at the age of 9, where he finished architecture at the Ecole Speciale Architecture. Even when he was still a student, he managed to run an interior design studio wherein he was selling furniture to his clients who are based in Saudi Arabia. He has also invested in Future TV aside from his family's construction company.
6. Huiyan Yang
Photo Source: http://najbardziej.com/wp-content/gallery/10-najlepszych-biznes-woman-swiata/thumbs/
She is the second woman who has been cited in the top 10 world's youngest billionaires as of 2013. She is 31 years old who has completed her education at Ohio State University holding a degree in Bachelor of Arts and Science. She received this great abundance after her father had transferred 70% of company's shares before an IPO was held in 2007. Her father did develop the Country Garden Holdings along with other partners in this real estate business. She holds 46% of shares in this company where she earned $5.7 billion net worth as of 2013, and still in progress in making big deals and acquisitions.
5. Eduardo Saverin
Photo Source: http://www.radikal.com.tr/Radikal.aspx?aType=RadikalGaleriHaber&ArticleID=1115391&HaberPage=5
People has recognized him because of the movie in 2010 entitled The Social Network, and it became a hot topic because of the ongoing court hearing then, about the real master and founder of Facebook. Although the matter has been settled already, no one could ever forget about the revelation made because of that film. In fact, one of the rumors said that the reason why he moved to Singapore was because of the $3 billion stake that he had at Facebook, where he made his way to the top. He completed B.S. Economics in 2006 at Harvard University although he was born and raised in Brazil, but when his family decided to settle in Florida, that was the time his father's wealth increased. His current net worth is $2.2 billion and he's focused on investing start-ups that's why this 30-year old guy is much known as an online entrepreneur.
4. Scott Duncan
Photo Source: http://www.samaki.vn/2012/09/10-ty-phu-tre-tuoi-nhat-nuoc-my/
Scott Duncan is one of the four sons of once the richest man in Houston, Texas, Dan Duncan, owner and founder of Enterprise Products back in 1968. Who would have known that a company that started with a door-to-door selling strategy would end up owning over 50,000 miles of petrochemicals, natural gas, and oil pipelines as part of its business venture? His net worth, which is higher than all of his older siblings, is now at $5.1 billion, all thanks to the growth and development of stock prices as it performed well at New York Stocks Exchange. Not only has he grown $900 million richer in just a year, but all of his older sisters received the same revenue growth as well. He is only 30 years of age, and is considered as one of the most eligible billionaire bachelors as he is more dedicated into the business more than his own love life.
3. Albert von Thurn und Taxis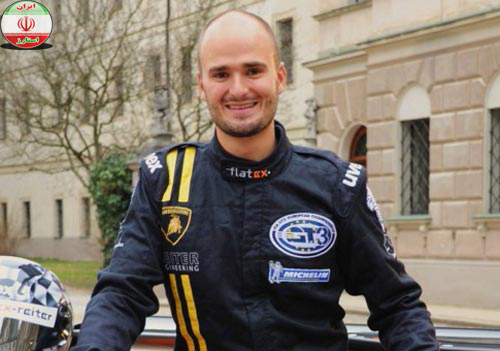 Photo Source: http://starsofiran.blogsky.com/1390/12/07/post-605/
Ever since his father died in 1990, Albert Prinz von Thurn und Taxis has been consistently listed as one of the youngest billionaires ever to be known in this generation, due to his father's inheritance that has been transferred into his hands at the early age of 8, which officially became his when he reached legal age. Despite that he is only 29 years of age, he already has a net worth of over $1.5 billion. Although this said worth is much less than the rest of his fellows included in this list, it cannot be denied that even earning a million at this age is not as easy as it looks. He may not be known much as a prince, but he owns the spotlight of being a very enthusiastic and skilled racing driver with the German team.
2. Mark Zuckerberg
Photo Source: http://www.icesi.edu.co/blogs/lina_montenegro/
Famous for being the owner of Facebook, Mark Zuckerberg was one of the youngest billionaires to ever earn his own money through the greatest social networking website that has been introduced in the planet. At the age of 28, he has already reached a net worth of over $13.3 billion, which changes depending on the performance of his company that dictates its stock prices. His worth had a huge jump in just one year from $9.4 billion in 2012, thanks to the efforts of the company in pushing its IPO. He is happily married to his college girlfriend and living in a life of luxury.
1. Dustin Moskovitz
Photo Source: http://www.trends.com.cn/people/business/2012-09/421937.shtml
Dustin Moskovitz is known for being one of the five people that have been responsible in the spreading of the popularity of Facebook through gaining endorsements and support from other colleges within the US. However, he already left Facebook in order to pursue other software projects such as Asana, which is a program that promotes project collaboration with other people. His net worth is $3.5 billion, which makes him the 151st richest man in the world.