I know for a fact that it can be hard to surprise your man in bed. You sometimes don't know what they might love and could turn them on. You might find yourself surprised at what they don't like and what they do. I do want to say that while most men love these surprise moves in bed there's still other men that might not appreciate them. Obverse your man and see what he might love and appreciate. Don't give up on him.
Check out these 10 Surprising Moves In Bed Men Love
Get bold, do the first move
I know that most women think that the guy should always do the first move. However, men sometimes get tired of always having to be the one of doing the first move. Change it around. Instead of waiting for your man to do the first move, you do the first move. He will not be expecting it and find it a surprise. This is a great way for you to also venture into role play if that's something he has a fantasy about doing.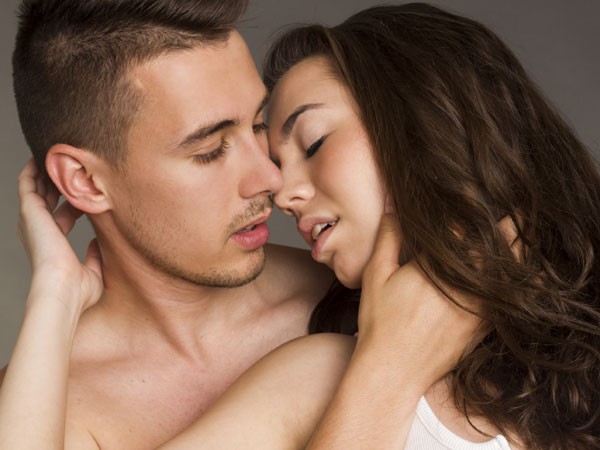 bollywoodhelpline.com
Tell him your desires in bed
Guys won't know unless if you tell them what you want! Some guys try everything that they can to make you happy but regardless, you still might find yourself dissatisfied. Don't let the lack of communication destroy your relationship. Open up and be honest. Tell him what you want in bed. If he's not ready to do what you want be patient. It might make them uncomfortable at first so ask him how he feels and find out what he is wanting. You might have to meet half way with your desires in bed but it could be just the thing you need to make you satisfied.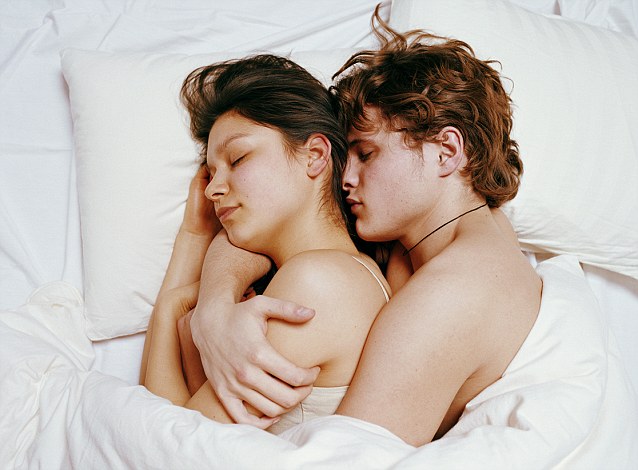 dailymail.co.uk
Change your location in bed
Maybe he's always on the right and you're on the left. Maybe instead of being on the pillows you should be at the end of the bed. It can't hurt to try with changing your location on the bed. A change in location can feel nice and different. This would also be something else he would not be expecting. Keep in mind that you don't always have to be in the bedroom neither. Instead of changing your location in bed you might just need to change your location to another room all together.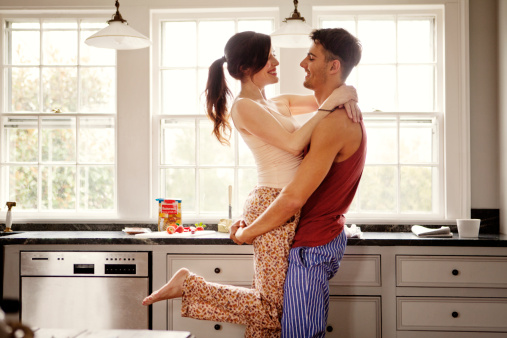 ewbmag.com
Keep things simple or get rough
Review with how you do things with him in bed. Do you find yourself always keeping things simple? Maybe you need to take that time and switch it to playing rough with him in bed. If you're always being rough in bed with him then you might need to do the flip flop and make things simple again. You don't always have to be one way or another with them in bed. Sometimes keeping things simple might be just what they need after a long day at work. Other days, getting rough might be what they need and yes, this could include possibly spanking him.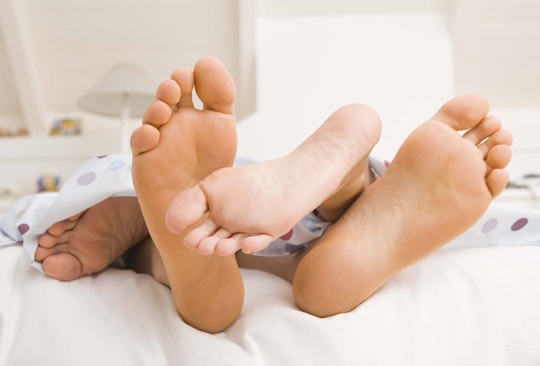 Touch yourself in front of him
I know that some women might not like to do this but many men fantasize about this. It is a big turn on to them. It's also a great way for you to know your body and yourself. If you've been struggling a lot with turning him on then this one step might be exactly what you need to do. You just have to overcome your fear and do it. Just remember, he not only will benefit from it but you'll feel great afterwards! You could blindfold yourself for extra spiciness..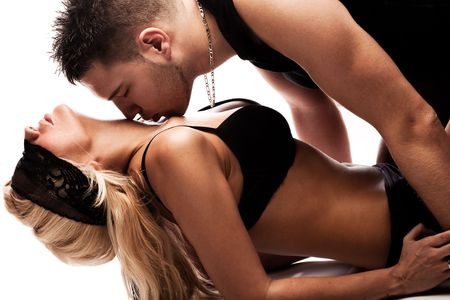 washingtonasparagus.com
Use adult toys
There is nothing wrong with using adult toys in the bedroom. Many couples use this in order to satisfy both of them. Your man might just feel uncomfortable with asking you at first. Instead of asking him, just bring them in bed and see what he thinks. You could also let him see you shopping online for them and find out his opinion on adult toys.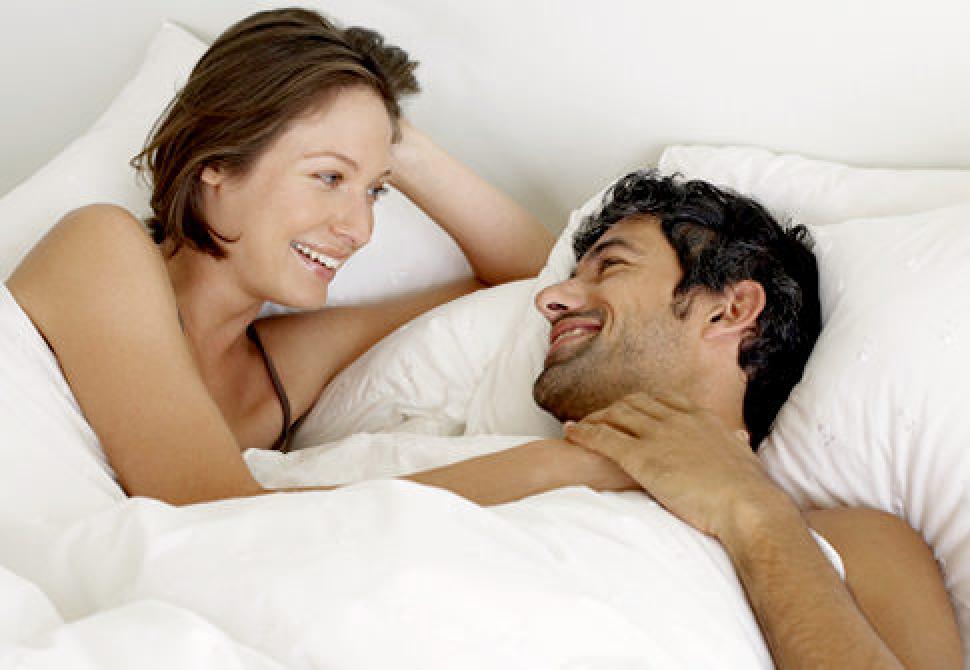 climaxium.com
Talk dirty with him
There is nothing wrong with talking dirty to him. The more you talk dirtier to him, the more he might like it. If you're unsure as to how you should talk dirty to him then read some books to help with giving you ideas. You can also watch movies or read books such as 50 Shades of Grey to get some ideas. Talk to yourself and practice to help you with becoming more at ease with talking dirty to him.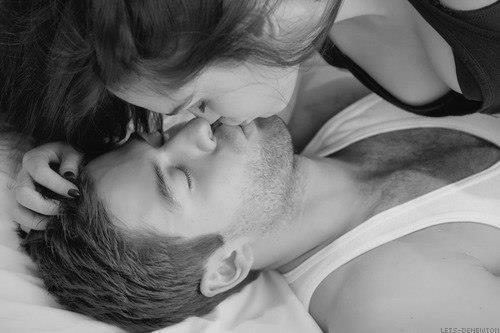 midliferocksblog.com
Explore him with your fingers
Let your fingers move up and down him. Touch him gently in a few areas that could excite him. If you're unsure of what areas might excite him then just move up and down his body with your fingers. Touch his face, stomach and other areas. You might be surprised as to what areas might actually turn him on. This is a good way for you to get to know his body.

Time for dessert
Play in bed with food. I am sure that you've seen many pictures with food in bed with couples. Why not do this yourself? You can easily just use whip cream or chocolate syrup. Whatever kind of food you like or you think could turn him on. You can even put strawberries or other kinds of fruit. Use your imagination. Include his favorite food and yours if it makes it easier for you.


favim.com
Be waiting in bed for him
He's had a rough day at work. He's called you and you can hear the frustration in his voice. Take this opportunity and surprise him. Be waiting in bed for him when he comes home. If he is having a rough day, he might be running late so be patient with him. Be sure that you have dinner plans for afterwards so he won't get frustrated about having to wait for dinner, however this might not be an issue at all since he has had dessert beforehand.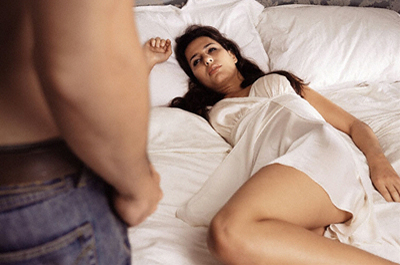 hintsmagazineonline.com
Conclusion
Men like to be surprised as much as women do. Go outside your comfort zone and you'll be surprised as to what all might happen.