Here is a great tip top ten list of handsome male inmates who desire penpals. This list is from the number one ranked inmate pen pal site, meet-an-inmate.com. Pick up a pen and write them the old fashioned way via snail mail. Be sure and read their disclaimer posted on the home page. The inmate listed are convicted felons and caution should be used. Be understanding without being gullible. As a pen pal, you can offer encouragement and motivation for an inmate to make positive changes in him.
Top 10 Handsome Male Inmates that Desire PenPals
10. Daniel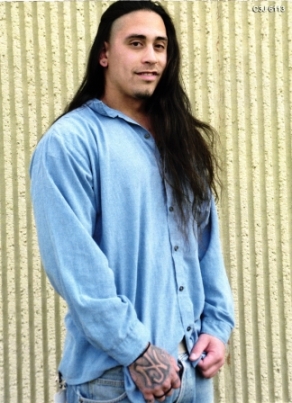 http://www.meet-an-inmate.com/men/daniel-20375591.html
Daniel
3000 miles from home, I've got no one on this coast line. The tragic current of events that caused my situation cannot be reversed. Once stuck in a rut of substance induced ignorance and violence, my focus is now on creation and humility. Acceptance is a major player in my world. I accept that I'm hard to accept and that there isn't anything from anyone that I should expect but I'm no hermit so here I am.
Just a man looking for some type of acceptance, friendship or conversation. So if you can get passed the past that I've left in the past, I'm honest, sincere and focused. I don't sleep much. My head phones keep me company at Maxwell's House. A B.A. on the way I keep my nose in the books and push lead around on paper to artistically create and simultaneously alleviate and elevate. A long sentence requires a positive outlook so when I look at the hour glass I see enough sand to build a better version of myself. But enough about me. Who are you? I like snail mail but you can email me on accesscorrections.com or message me on gettingout.com for faster responses. You'll see some artwork on that one too.
9. Dion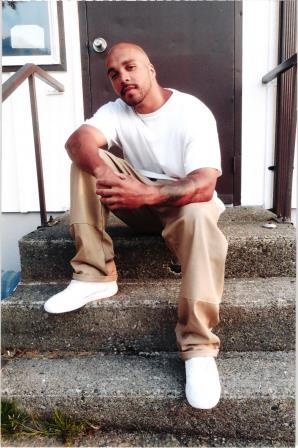 http://www.meet-an-inmate.com/men/dion-332256.html
Dion
First off, I would like to extend my gratitude for taking the time to read and view my profile. A little about myself, 5'10" and weigh 190 pounds. I was born and raised in Seattle, Washington and I'm mixed with black and white. A few of my hobbies include reading, playing chess, working out, listening to music and writing lyrics. Music is my passion. I hope one day I can do more with it.
I currently spend my days going to school, taking vocational classes to gain as much knowledge as I can, not to just better myself but to also better my chances upon release. After a lot of thought I decided to get on this website after hearing positive things about it. I'm on the down side of my sentence and after the same repetitious movement I wanted to try something new and reach out to the world cause you never know who you might meet right? To be simple,
I'm just looking for something authentic, where it's a friend or something more. I'm understanding, I have a great sense of humor, I'm straight forward and most important, I'm genuine. I'm not here to judge. So if you would like to know more about me please don't hesitate to contact me. I would love to get to know you as well. For a quicker response you can email me at www.JPay.com can't wait to hear from you.
8. Brandon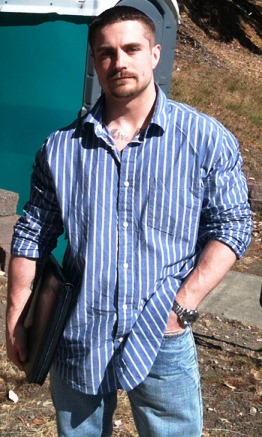 http://www.meet-an-inmate.com/men/brandon-322154.html
Brandon
Give us a chance.
Because I know you've wished to speak to someone and actually have them hear you, for them to listen to what's really going on, to seek to understand your given right to a point of view? How about being able to exchange thoughts, feelings and values knowing that each word is being received and responded to in kind?
This and so much more is on the table.
Yes, it's unfortunate that I'm incarcerated but that doesn't mean I have any less to offer the world, or someone. I'm a man that has the problem solving skills, the education, the poise, the force of character, the nerve, the political and social skills, the business skills— budgeting, financial tracking, investing, bookkeeping, the communication skills—both verbal and written to accomplish and do all that needs doing. I'm sufficiently secure in my manhood, masculine and take charge, yet capable of great feeling and sensitive expression.
Catch my attention.
Hold it.
And when we speak, you'll be the center of my focus, nothing else will matter but the moment we share together. My goal will be to develop an appreciation and understanding of all you are, all you wish to be, and to be there encouraging you along the way in your pursuit towards both your dreams and goals.
Contact me on jpay.com/322154
7. Troy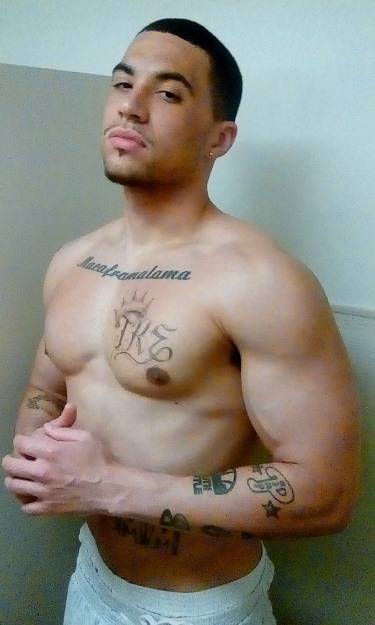 http://www.meet-an-inmate.com/men/troy-338758.html
Troy
What did the monkey say when they cut off his tail? Won't be long now! My name is Troy and I am coming home sooner than later. Unfortunately, I've spent the majority of my adult life incarcerated, so i feel my life experience is severely lacking. I'm from Seattle area originally, and I love where I'm from, but I am ready to explore new places and  meet new faces. I believe that success is what happens when preparation meets opportunity. I feel prepared for someone new in my life. Opportunities are hard to come by in my current situation, so I treat each one as a blessing. A conversation with you would definitely be a blessing. Let's see if we can succeed together!
6. Christopher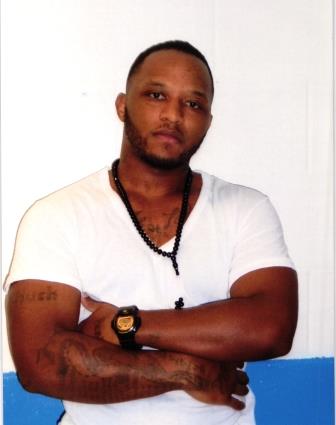 http://www.meet-an-inmate.com/men/christopher-1205368.html
Christopher
We living in a world full of criticism, no matter where you at, locked up or not. We still get criticized of any and everything, but as long as you standing rigorously adamant and formative with a fortified mindset. You can do anything if you put your mind to it!! I'm a very out-spoken, kind-hearted person who just needs a freind while in the most needy situation ever, so if you're interested, don't be shy… Blessings!!
5. Wesley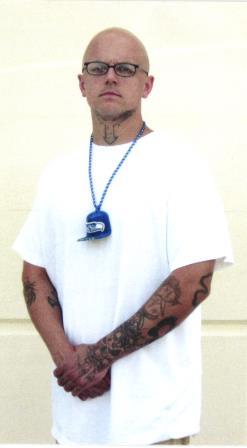 http://www.meet-an-inmate.com/men/wesley-381783.html
Wesley
Hello, my name is Wesley but my friends call me "cross: and this is my message in a bottle. I'm in prison for making some bad choices, but that doesn't mean I'm a bad guy, I'm actually a caring, selfless, laid back kind of guy. When I'm not in prison, I love to be out doors doing fun activities like camping, hiking, kayaking even though I've only done it once. I'm half country boy, half city boy but I love the country way more than the city. While I'm incarcerated I'm trying to get in the best shape of my life and change my way of thinking. There is not a lot to do in prison. I mostly exercise, workout, and play cards.
I'm looking for someone I can talk to and be open and honest with about life. Someone that won't judge me for my past. One of my favorite things to do is cook and would love to be a chef one day. I never tried this before but I hope to find a Pen Pal maybe even a friend or more. It's very lonely in here. I can also communicate threw emails on JPay.com. Thank you for taking the time to read this and hope to hear from you. Your friend/Pal "Cross".
4. Justin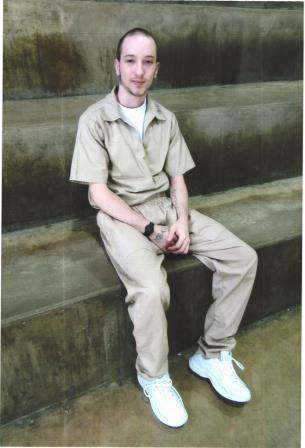 http://www.meet-an-inmate.com/men/justin-4713674.html
Justin
Wassup, my name is Justin, but I prefer to be called JC. I was born in Elkins Park, Pennsylvania but have lived everywhere in Southeast Pennsylvania and South Jersey. I have an unique background because of my very mobile upbringing; I have lived at the shore, in the ghetto, the country, the suburbs, and the city. I'm very different as far as personality goes, but it's like I took the best quality of every living situation and bundled it up in one. I'm posting on this site because I want a fresh start, so that means new friends and in prison this is the best start.
Prior to my incarceration, I didn't have the best surroundings and I got into a situation and handled it the worst way imaginable. I refuse to do another prison term and for that to be possible I can't go back out to the same environment.
So in conclusion, I'm looking for someone who would like to start a positive friendship with a genuine person. At the end of the day, we can't dwell on the past or stress about the present; it's the future that is important and it sucks that I learned that so late in life. So, if you're a free-thinker, enjoy life, and look forward to a fun and successful future, hit me up, even if you have just a slight curiosity because you will not be disappointed. I promise you that!
3. Frank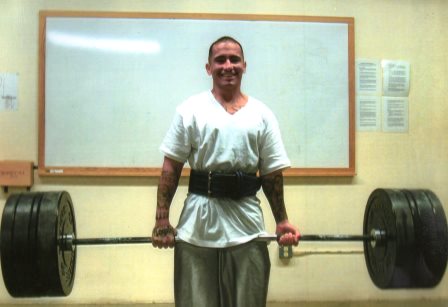 http://www.meet-an-inmate.com/men/frank-114128.html
Frank
Hello, I am from Denver, Colorado. I've been incarnated for 17 years now. A lot has changed in that time. I still don't know why grown men wear skinny jeans. Lol. How did Trump get elected? What's a hashtag? Why aren't music and movies as good as they were in the 80's and 90's? Maybe I'm just stuck in my ways. Got too much time to think, I guess.
I am seeking friendship with women that have a good sense of humor, open-minded, intelligent and down to earth. My passions are working out. Specifically cross fit and reading. I watch a lot of "reality" shows. I like comedies and crime dramas, rap and R&B, music from the 80s and 90s. I would identify myself as democrat. I am a Denver Broncos fan. I am 35 years old Aquarius. I've been in this environment since August 2001. I was 18 at the time. I hope to find someone who matches my requested description. Take it easy.
2. Harold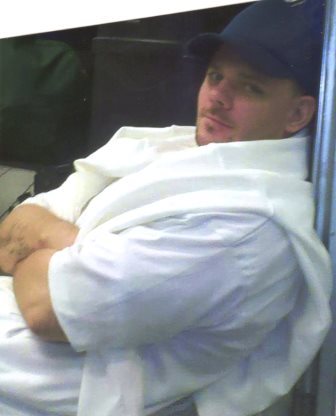 http://www.meet-an-inmate.com/men/harold-r24995.html
Hi. My name is Thomas. My family calls me Tommy and you can to if you'd like. Seeing friends succeed in friendships and relationships through sites such as this inspired me to give it a try. So here you have me 🙂
Overall, I'm looking to find one who's willing to be a constant in my life today and every day. However, I'm more than open to just finding a consistent friend if that's all you're open too. In addition, I do not discriminate at all as far as color, height, shape I'm down to earth and regardless of my incarceration I'm not a ready all for self person and will help where I can physically, mentally, emotionally, spiritually, considering time and distance restriction's. well I won't bore you with my life story lol. LBS I prefer to save that the special someone who decides to take some more time out their day to reach out to me directly. So if that's you I'll read or hear from you soon. Have a great day.
(www.connectnetwork.com add me to your contacts by entering my inmate No.#R24995 alone ( ) once you have an account set up. This step you will find attempting to send an actual email!)
1.Zachery 
http://www.meet-an-inmate.com/men/zachary-00004879.html
Zachary
Hi my name is Zach and I am 31 years old. I am 5'11'' and athletically built with sandy brown hair and blue eyes. I enjoy reading,listening to music,and sports. I am seeking a female friend with whom I can make a connection. I will share thoughts and feelings and listen to yours. Can't wait to hear from you.
Zachary can only received and send postal mail so if you could add to include return address on the envelope itself please.
DISCLAIMER
We (meet-an-inmate.com) accept no responsibility for the accuracy of any content found within these pages. The appropriate safeguards should be used in communicating with any person(s) that you may meet through this service. By using this service, you agree to not hold us responsible for any costs, liabilities, attorney's fee, or damages that you may incur. The ads placed on my service are written by the inmates and we are only the means by which their ads are published. To use this service, you must be at least 18 years of age.