Here is a great tip top ten list of handsome male inmates who desire penpals. This list is from the number one ranked inmate pen pal site, meet-an-inmate.com. Pick up a pen and write them the old fashioned way via snail mail. Be sure and read their disclaimer posted on the home page. The inmate listed are convicted felons and caution should be used. Be understanding without being gullible. As a pen pal, you can offer encouragement and motivation for an inmate to make positive changes in him.
Top 10 Handsome Male Inmates that Desire PenPals
10. Jordan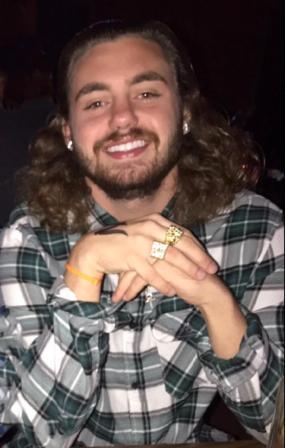 http://www.meet-an-inmate.com/men/jordan-02208730.html
Jordan
My name is Jordan Mallory, I am 21 years old. Outgoing, funny, smart, and determined are only a few of my best qualities. In my young life, I have accumulated a vast variety of different experiences that have helped mold me into the man I am now. I have had the best of times and the worst of times, but have never let anything or anyone keep me down for too long. I am truly invested in music, it has always been my greatest passion. There has been a lot of negativity in my life, so what I am looking for is someone to help me keep seeing the positive side of things. I'm looking for someone to share some of my stories with, but also someone who is willing to share their stories with me.
9. Anthony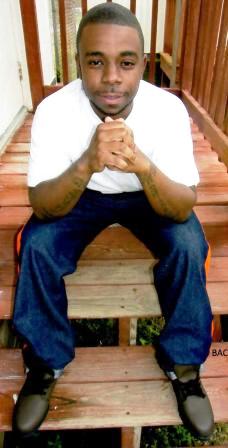 http://www.meet-an-inmate.com/men/anthony-1405876.html
Anthony
I was born in California but raised in Roanoke and Rocky Mount, Virginia. Which means I'm from the city and the country; so, I like doing a lot of different activities. I'm a fun, loving, and respected person; who has a good heart with good intentions but sometimes make the wrong decisions. My hobbies consist of driving fast cars, riding motorcycles, dirt bikes, going fishing, rapping, singing, going to church, and just enjoying life with my kids. I have 3 kids, one son and two little girls which I love past the end of time; they're my pride and joy. Unfortunately, me being impatient, my love for my money, and my wrong decision making landed me a distribution charge which I am serving time for currently. My plans are when I'm released to get my CDL and drive local and eventually start my own business.
To be honest, I signed up with Meet-An-Inmate looking for a friend to talk to; I like all different types of nationalities and I hope I sound like a good friend to meet.
8. Miguel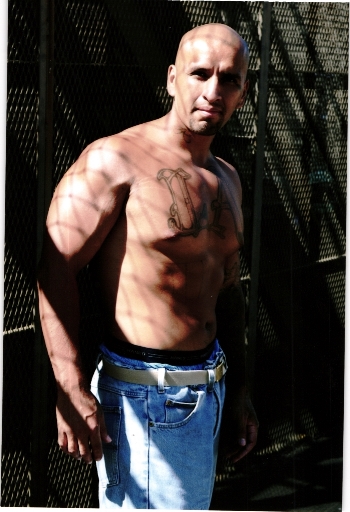 http://www.meet-an-inmate.com/men/miguel-16164010.html
Miguel
Hello. We all have a story we can share with the world. I am coming to an end of this chapter and will soon begin a new chapter in my life, once out of prison.
Meet me and get to know me. I am more than what meets the eye, and if I am not smiling yet, maybe it's because I haven't met you!
I can be shy, but I can be an open book. No rush. I am down to earth, kind hearted, patient. I am optimistic and my hardest moments alone are coming to an end. Meet me and discover a new friend in me. Let's take it slow, one day at a time.
Until then,
Miguel
7. Jerry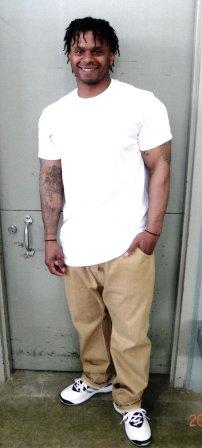 http://www.meet-an-inmate.com/men/jerry-353703.html
Jerry
Over time, many efforts have been made by many different people that brought you to this page at exactly this moment and for that I am truly grateful. My name is Jay and I made the decision to join this website because I am at the point in my life where I realize the importance of having positive like-minded people in my life as well as friends who may not think in the same ways that I do in order to broaden my horizons. Nothing is worth having if there is no one to share with.
I am an extremely proud father of an 11 year old little woman whose name is also Jay. She is the center of my world, my inspiration and the source of my mindfulness. Jay has taught me to always be loving, positive and grateful. So now when I meet new people I keep an open mind and an open heart so our best qualities will always find their way in.
I believe that education is the answer to the most of our problems, so I spend a lot of my time reading about life, human behaviors and relationships, writing about whatever may be on my mind on any random day.
6. Darryl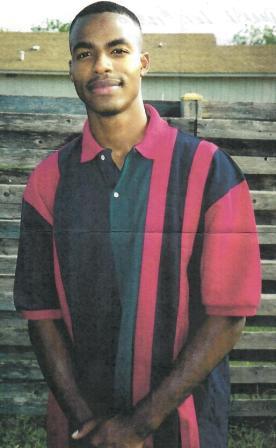 http://www.meet-an-inmate.com/men/darryl-1231037.html
Darryl
…Pardon my straightforwardness, but being a firm believer that a virtuous woman is one of God's greatest gifts to humanity, I find great appreciation whenever I'm afforded the sacred privilege to stimulate, elevate, liberate and evolve a receptive lady's intellectual faculties. When one teaches a man, we teach an individual, but when we teach a woman, we build a nation. Because a woman is a child's 1st nurse and teacher, a nation rises on the wisdom imparted to women. So, I believe the freedom of women all over the world is to gain as much knowledge, wisdom and understanding of all things is vital. Therefore, no woman should be left behind…
I'm a well distinguished "Revolutionary Gentleman" who's optimistically positive about life, prefers to think outside the box, yet knows how to maneuver within the matrix. You'll find me impeccably clean, organized, patient, confident, loyal, versatile, courageous, adventurous, spiritually enlightened and romantically invigorated. Besides being a true outdoorsman, my pastimes include martial arts, writing, reading, traveling and listening to music.
5. Samuel "Adam"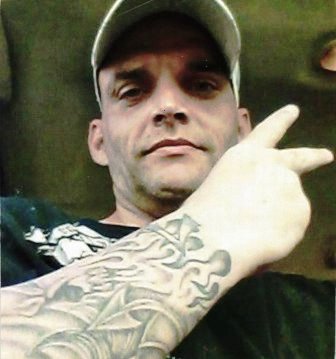 http://www.meet-an-inmate.com/men/samuel-02157827.html
Samuel "Adam"
I'm on this site for "YOU", not necessarily for me because I know that the free world can also be sad and lonely at times, too. Everyone needs someone to talk to from time to time, however, not everyone will take the time to give you a lending ear that you'd like to have, especially in this day and age. So, why not seize the opportunity and begin writing to someone who would be more than willing to hear you out? After all, you and I already share something in common and that is, we're both in search of some companionship. And who knows what could transpire during the course of our Pen-palship?!
So, if you're in need of a good friend to share a few laughs with, please do not hesitate and feel free to write me any time you'd like. I'm here for you. So, thank you in advance for taking the time to write me. Have an awesome day!
Yours for Future Happiness,
Adam
4. Maitise

http://www.meet-an-inmate.com/men/maitise-107000.html
Maitise
Ladies (only), I'm a 12 years born-again virgin who is selling my virginity to the highest bidder. But I do have to pay this site for pimping me out, a percentage, smiles. Just kidding. You'll have to look at my back-page ad for that and smiles.
Finally, after 12 plus years, I'm going home this year! This is probably only one of the few states where a person can serve over 12 years of a non-violent 13 ½ years sentence. The thoughts of getting out are as exciting as they are terrifying. The last time I was free, people had flip phones and marijuana wasn't legal in Colorado…that was my job. Smiles. Honestly, I've lost so many friends and loved ones during this time that I'm trying to make as many friends as possible. I'm an easy going, down to earth guy, with a good sense of humor, just trying to live my life to the fullest with the least drama.
I love sports, exercising, writing, reading and most games including video and scrabble. My competitive nature hates to lose at anything. Hopefully, I can go back to school pursuing a degree or a trade, even if I have to pay for academics by stripping. Smile. It is better than the $7 a month DOC pays us. If any of this has piqued your interest, drop me a few lines or JPay a few lines (but include address) and I promise I'll respond no matter what. Take care.
3. Richard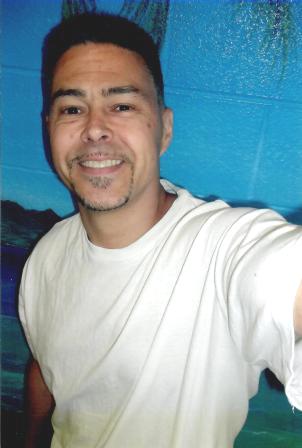 http://www.meet-an-inmate.com/men/richard-868115.html
Richard
Are you tired of men not being there for you? Not listening to you? Do you want someone who will be there every time you want to talk and not judge you for being you? Then I'm your man.
Hi. My name is Rick. If you read this far then we already have something in common. We are both searching for someone to talk to.
I am an open and honest person seeking friendship. I work daily at changing my life to become a better person. Sometimes life is difficult in here so I would appreciate your help with my daily struggles. Who knows, maybe we can help each other. Why not take a chance and find out.
If anything I wrote interests you then let's meet. You can write me at the address above or preferably email me direct at JPay.com and lets see what we can make out of a new friendship. I am looking forward to hearing from you.
2. Jesse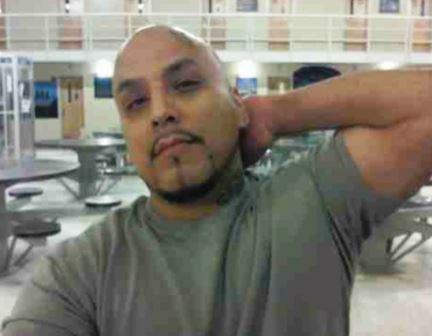 http://www.meet-an-inmate.com/men/jesse-827692.html
I am searching for a true friend, one who won't disappear on me whenever life gets hard. Almost everyone I know has faded out of my life since my incarceration. I don't blame them, but ultimately I'm seeking someone who will show concern and interest in me while I'm at my lowest point in life.
I'm an easy going man who does not judge. I believe in always turning a negative situation into a positive one.
1. Justin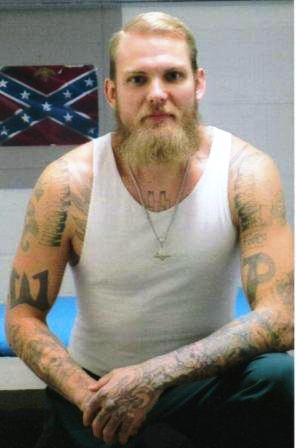 http://www.meet-an-inmate.com/men/justin-97868.html
Justin
My name is Justin Garlock. I'm a 27 year old White male. I'm 6'2″ about 180 lbs. I'm athletic and have numerous tattoos. Most are nature and Family/Heritage related, which are my main interests. Art, outdoors, family & heritage, I also love music. I'm currently serving the remaining time of 27 months of a 10 year sentence for burglary.
My goal when I get out is to start a business in the Northwest area, Washington or Oregon, and pursue other life goals. Such as traveling and working with animals and nature.
I'm looking for correspondence with women stateside or overseas. I love meeting new people. I'm laid back and easy going. So with that, I'll leave the rest to correspondence.
DISCLAIMER
We (meet-an-inmate.com) accept no responsibility for the accuracy of any content found within these pages. The appropriate safeguards should be used in communicating with any person(s) that you may meet through this service. By using this service, you agree to not hold us responsible for any costs, liabilities, attorney's fee, or damages that you may incur. The ads placed on my service are written by the inmates and we are only the means by which their ads are published. To use this service, you must be at least 18 years of age.