Check out these Ten Attractive Female Inmates Desire Penpals in 2023
Here is a great Tip Top Ten list of attractive inmates who desire penpals. This list is from the number one ranked inmate pen pal site, meet-an-inmate.com and jailbabes.com. Pick up a pen and write them the old fashioned way via snail mail. Be sure and read their disclaimer posted on the home page. The inmates listed are convicted felons and caution should be used. Be understanding without being gullible. As a pen pal, you can offer encouragement and motivation for an inmate to make positive changes in her life.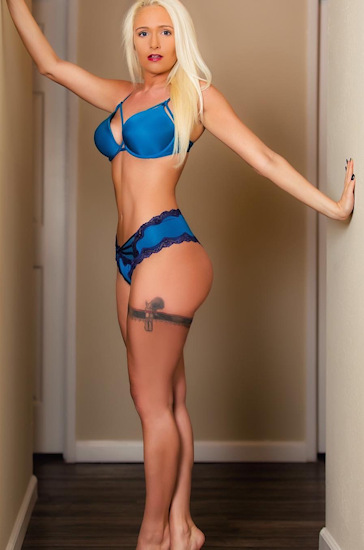 Hi, my name is Kelsey. I am 28 years old and am currently locked up in Las Vegas for a murder I did not commit. I am looking for penpals and support as I make my way through my trial and whatever time I may receive.
I was a model before this happened and would like to get back in the business once I am released. Other interests include going to the beach, dancing and books. Feel free to shoot me a letter.
2. Ember Lajaunie from Meet-An-Inmate.com
Hey there! My name is Ember Delise Lajaunie but people call me Em and my closes family call me E. I'm 26 years young. 5'2″, 120 lbs. Blond & black hair, with brown eyes. I was born in Houston TX but grew up in Odessa, Tx. My birthday is on Christmas, so you know I'm a Capricorn, very loyal. So write me to get to know me more!!
3. Alexis Rodriguez from jailbabes.com
Hey guys, My name is Alexis Aka Lexii. I'm 28 years old I do have 3 babies. I'm originally from Washington, I'm fun outgoing and I love to be outdoors, I'm a family person. I'm Gonna keep this short but I'm just looking for a positive person with a positive mindset to keep me going threw these hard times. Hope to hear from ya Xoxo Lexii
4. Emra Kuc from Meet-An-Inmate.com
Hi, I was originally born in Bosnia but raised in the Tampa, FL area since I was 5 years old. I've been in pinellas county jail since february 2021 waiting to get sentenced for federal prison.
I've always loved God and my love has only grown stronger since I've been incarcerated.
It'd be nice to find a friend with a positive attitude, strong faith, and a sense of humor like me. Brownie points for red hair and beards, hehe.
Being the tall girl growing up I've always stayed fit and spent my time here working out, training the other girls, doing yoga, and reading. I love learning and expanding my knowledge on life, magazines and books help me tremendously daily.
I speak Bosnian, English, and learning Spanish. Yo necesito practicar mi espanol y estoy apprendo cada semana con un libre.
I'm a Sagittarius, so I've always loved traveling. I spent the last 2 years prior to my arrest exploring the entire US and have visited Europe since moving to the US. I hope to hear from someone educated, funny, and like minded who loves life and has a thirst for adventure.
xoxo Bosnian princess
5. Skylar Lewis from jailbabes.com
Hello I'm a down to earth woman who enjoys to laugh. I have a passion for cooking and I love spoiling my man I spend my free time reading and expanding my mind with books on business as I am an aspiring entrepreneur I hope to hear from you soon I can be reached on jpay.com my inmate number is 1804793.
6. Shannon Speaks from Meet-An-Inmate.com
Hi, I love meeting new friends. I like to read and write poetry, love Greek mythology and reading about history. I love animals and nature and I am well traveled and love to travel. I love trying new things. I like to draw and being outdoors.
I am looking forward to hearing from you. Let's get to know each other. I'm looking for a good pen pal to correspond with me.
7. Imani Fisher from jailbabes.com
Hello my name is Imani but everyone calls me Hunny. I'm currently serving a 8 year sentence and I'd love to make a connection to help ease the time and hopefully make a lifelong friend. I'm 22 and a single mom of an amazing young man that I cant wait to go home to. I'm currently doing a mandatory 23 hour lock down for the first 9 months of my sentence so at this time hand written letters are best due to me not being able to access jpay very often and around may 2024 I'll have more access to logon to jpay to email. I'm down to earth, understanding, loyal and love gaining knowledge from others. I'd love to get to know you and can't wait to hear from you. Have a blessed day talk to you soon. -Hunny
8. Amber Worrell from Meet-An-Inmate.com
Hi guys! This is my very first ad. I hope to meet nice, intelligent new friends to communicate And build a friendship with during my stay. I am well spoken and easy to talk to. I think I have a great sense of humor and connect with people from all walks of life. I am blessed with a good family, but I do not have many friends. I WOULD LIKE TO CHANGE THAT! I am A girly girl, once you get to know me. I like music, reading, Harry Potter and cars to name a few things.
If you are interested and like my picture, please write to me! I WILL WRITE BACK TO ANYONE WHO SENDS A LETTER! I look forward to meeting you! Thanks Guys!
9. Priscilla Elias from jailbabes.com
I'm a 28 year old Hispanic woman. I'm here to look for friends to make time pass. Send me letter or you can add me on securustech.net
10. Tahlia Courtney Ricks from Meet-An-Inmate.com
I am very well spoken and love to laugh. I like friends that I can learn from and can learn from me. I'm very open minded and love seeing things from other peoples point of view. I'm hoping for a friend who can relate to the struggles of incarceration while motivating each other to do better and evolve as people.
DISCLAIMER
We (meet-an-inmate.com) accept no responsibility for the accuracy of any content found within these pages. The appropriate safeguards should be used in communicating with any person(s) that you may meet through this service. By using this service, you agree to not hold us responsible for any costs, liabilities, attorney's fee, or damages that you may incur. The ads placed on my service are written by the inmates and we are only the means by which their ads are published. To use this service, you must be at least 18 years of age.