College means the world to every teenager in the United States because this marks the commencement of their independence, the chance to spread their wings and try living away from their parents. Parents with conservative upbringings are cynical to the concept of "I can do whatever I want because I am in college and I am responsible enough" attitude of their children. Parents need not worry about the welfare of their eager children because there are colleges scattered in the country that could help them build the best future for their children. If you are a parent with conservative upbringings who want their children to study in a college that integrates conservative values and preserves Catholic faith despite the influences of the modern world in today's youth's background, here are the top ten conservative colleges in the United States. One of them might be the perfect school for your child.
10. Thomas Aquinas College (Sta. Paula, California)
Photo Source: www.schoolguides.com
It is one of the best universities in US, the Thomas Aquinas College, which is a Roman Catholic school that offers a single integrated academic program. Its main thrust is to renew what is best in the Western intellectual heritage and to conduct liberal education under the guiding light of the Catholic faith. To be true to its mission, the college has three chaplains living on campus. Unmarried students live on campus in six dormitories while married students live off-campus. The privacy of both genders is well respected as men and women's residence halls are off-limits to the opposite sex. There is a strict prohibition imposed among students to possess or use alcohol or illegal drugs on campus. Anyone caught violating this will be expelled from the program.
9. St. Vincent College (Latrobe, Pennsylvania)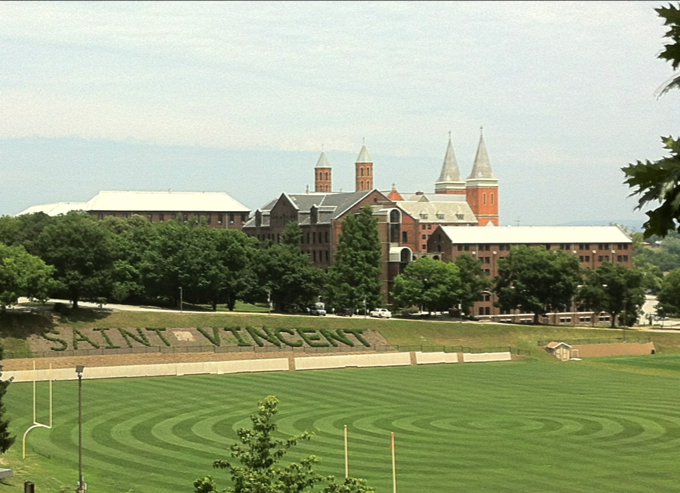 Photo Source: www.misconductinlatrobe.com
St. Vincent College, a four-year, co-educational, Roman Catholic, Benedictine, liberal arts college, is operated by the Benedictine monks of Saint Vincent Archabbey. It is the first monastery in the United States. Up to date, it still observes the customs and traditions of monastic life. First year students who are aged twenty-one and below are required to reside on campus which explains why it's included in the top conservative college list in America.
8. Liberty University (Lynchburg, Virginia)
Photo Source: muslimvoices.org
Liberty University is the largest Evangelical university in the world. Students living on campus are required to attend convocation at the Bines Center thrice a week where they are given the chance to listen to speakers from different of walks of life and various professions, enjoy recreational programs such as concerts and musicals, and join in live praise or worship. It is one of the most conservative colleges not just in the United States, but in the world.
7. Indiana Wesleyan University (Marion, Indiana)
Photo Source: www.dailyfinance.com
The largest private university in Indiana, Indiana Wesleyan University is a private Evangelical Christian liberal arts university. Students are required to attend chapel services three days in a row which becomes the basis it is one of the colleges for the socially conservative. The university is committed to change the world by developing students in character, scholarship, and leadership. It has been named as one of the top ten conservative colleges in the United States five years in a row by the Young  American's for Freedom.
6. Hillsdale College (Hillsdale, Michigan)
Photo Source: www.incontextmag.com
This co-educational liberal arts college is the first American college to disallow in its charter all forms of discrimination based on sex, religion, or race. It is also known for its refusal to accept funding from the government. It is described by the National Revies as a "citadel of American conservatism". Don't wonder why it's included in the list of top schools for conservatives, and even for old fashioned students because of the rigid implementation of rules.
5. Harding University (Searcy, Arkansas)
Photo Source: yaf.org
A private liberal arts Christian university, Harding University prohibits its students to form and organize local chapters of national fraternities and sororities. To replace these organizations, it sponsors "social clubs" led by students that serve the same functions as fraternities and sororities. These social clubs have adopted the use of the Greek letters in their names Students attend a 35-minute devotional session every weekday morning. It is one of the known colleges for the socially conservative because of the limitation that they are implementing to be socially involved in a group that is typically formed in most universities and colleges in developed countries.
4. Grove City College (Grove City, Pennsylvania)
Photo Source: www2.gcc.edu
Grove City's College three-fold mission is to provide excellent education at affordable price in thoroughly Christian environment. Faith and freedom are the two tenets of the school. Although non-denominational as it does not compel students to sign a statement of faith, they require their students to attend a total of sixteen chapel services every semester. Grove City College values providing their students with adequate materials for the advancement of their education that is why upon enrolment each student is being given a Hewlett Packard Tablet, and printer which are for their personal use until they graduate from the school. This is another factor why this college is listed under the most conservative colleges in the world.
3. Franciscan University of Steubenville (Steubenville, Ohio)
Photo Source: colleges.usnews.rankingsandreviews.com
Originally name the College of Steubenville, this university was founded by the Franciscan Friars of the Third Order Regular. Students are urged to join in faith households. Faith households are small groups of students where the members study and pray with one another. The University outreach program, The Works of Mercy Program, give the students of Franciscan University of Steubenville the chance to experience how the poor and marginalized citizens of the country live. During breaks, students volunteer to preach in the United States and other countries. It could be rigid when it comes to religious practices because they are consistently cited in the top conservative college list in the world.
2. College of the Ozarks (Point Lookout, Missouri)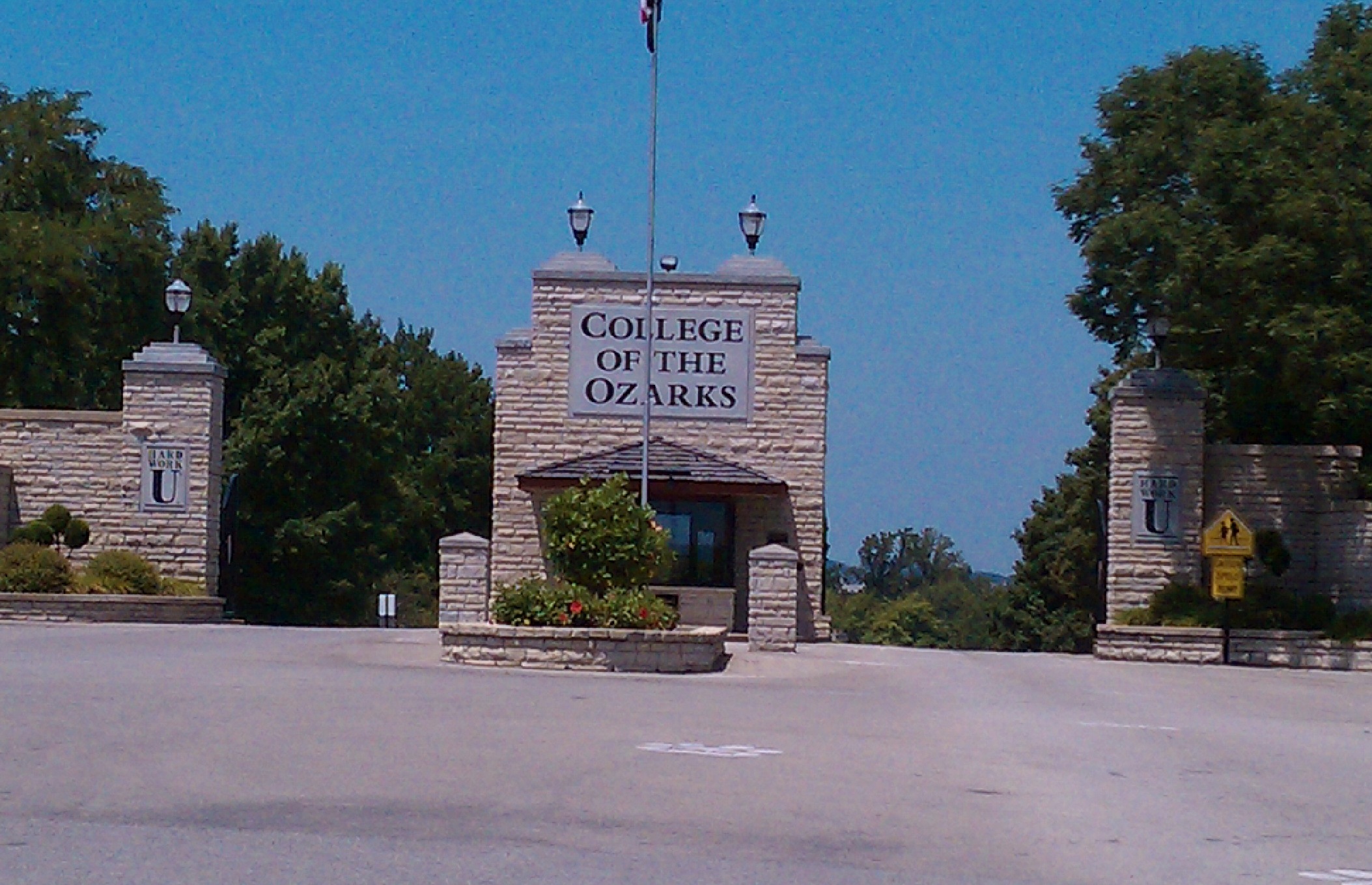 Photo Source: www.hotspotsofbranson.com
 College of the Ozarks takes pride in being called "Hard Work U". This name was lifted from the fact that College of the Ozarks does not charge any tuition fee for full-time students. This is because they have adopted the student work program which requires students to work fifteen hours a week at an on-campus work station. During breaks, students are required to render forty hours of work. This summer work program covers room and board costs during the duration of one student's stay in the college in one academic year. This College institution deserved its title as one of the colleges for the socially conservative because students here do not have time to mingle or even hang around with other students.
1. Christendom College (Front Royal, Virginia)
Photo Source: www.calltoholiness.us
Christendom College is a small Catholic liberal arts college that takes pride in consistently topping the list for the most conservative colleges in the United States. It offers a substitute to the noninterventionist status quo as it allows and urges conservative students to search for conservative ideas. Christendom deviates against the usual trends in the academe by sustaining the study of Western Civilization instead of skirting around the study of sexuality, postmodernism, feminism, Marxism and other distractions. Christendom's foundation of teaching reinforces a Catholic view and trains students to know the difference between truth and deformation.