Christmas time is undeniably the most festive and favourite holiday of everyone all over the world. Also called Noel and Nativity, it is an annual commemoration of the birth of Christ but even people with different beliefs already celebrate this holiday. Every person from different race, gender, age, class and belief system come together to celebrate and bathe in this celebratory atmosphere. There are many traditions observed as a part of the Christmas celebration. Apart from Christmas carols, exchanging of cards, giving of gifts, commemorate stamps and traditional festive cuisines, Christmas decorations are one of the most practiced and celebrated. All around, shops and houses adorn themselves to add to the mood. Competitions are even held for the most well-decorated houses during the Christmas season. Invite the holiday spirit and participate in the festivities by decorating your homes, inside out. From Do-it-yourself to luxury decorative items, your home will surely be more beautiful and engaging. There are a lot of decorations that are used during the holidays from Christmas lights to Christmas stockings to Christmas trees and wreaths. This season, decorate your home with the most inviting and festive Christmas lanterns that will make your family and guests cheerful and astounded. Here are the top 10 unique Christmas indoor lanterns:
10. Light Lanterns
Photo Source: favim.com
Feel the Christmas vibe in your own bedroom with the light lanterns that will surely put you into a good night sleep. Light lanterns are normally round in shape with yellow bulb lights that dim and relax the feeling within the surrounding. It also comes with a white fabric drape or a canopy of which you can put on however you want so as to enhance the impact of the holiday season in your own space. Christmas lights can also be put over the canopy to give you that dreamy feeling.
9. Lantern for the Fireplace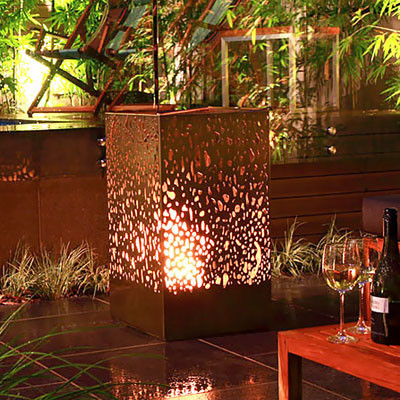 Photo Source: www.houzz.com
Your indoor fireplace can have its own Christmas decoration by simply putting a lantern on the wall and adding a little more stuff beside the fireplace itself for more Christmas vibes. The usual circular lantern is perfect to be placed above a fireplace in a white Scandinavian home because it stands out on its own with its plain green color. Additionally, a Christmas tree made of bare branches but designed with different ornaments and white Christmas lights also adds up to the Christmas elegance of your place.
8. Hanging Mirror Lantern
Photo Source: www.shadesoflight.com
Celebrate white Christmas with a stylish indoor lantern and other indoor Christmas decorations without limiting yourself to garlands and Christmas tree. A strip of green lantern designed with red and white flowers can be hanged on your own mirror on the wall, while snowflakes are hanged on each side of the lantern. A beautiful Christmas winter wonderland table will also look so clean and crisp, together with the mirror, that it will surely put you in the mood for Christmas.
7. Stairway Lanterns
Photo Source: southernfrieddreams.blogspot.com
This is one of the Top 10 Christmas indoor lanterns mentioned on this list. Tudor Christmas by Timothy De Clue Design will bring you an extraordinary indoor experience this Christmas season as it decorates your home with simple yet elegant style in time for the celebration. The plain stairs will look so grand with a long green lantern hanged on the hand rails, decorated with red and silver Christmas balls, twirled with also a red and silver Christmas ribbon, and designed with some small Poinsettia for more of the season's atmosphere.
6. Dining Lanterns
Photo Source: www.everydayhomeblog.com
A Christmas dining room can't get any better with this modern design of mantle garland for the table and customized lights and design for the chandeliers. The dining lights themselves can be Christmas lanterns as they hang on your ceiling, decorated with a touch of materials used in Christmas lanterns and some leaves and small flowers that signal the coming of the celebration. A Christmas tree in the dining room will also make you have that classy but warm Christmas feeling.
5. Mini Star Paper Lantern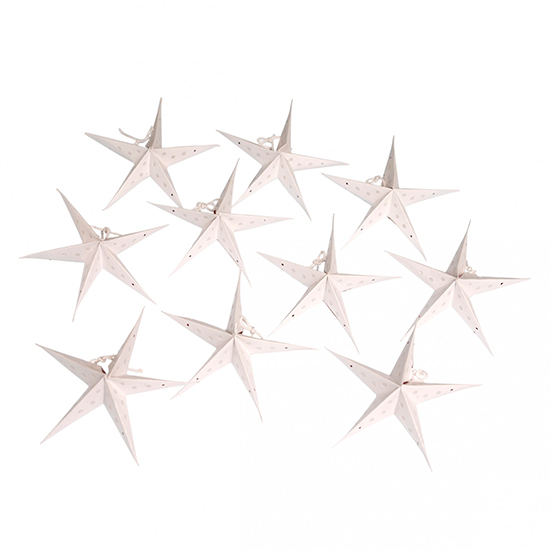 Photo Source: http://www.housetohome.co.uk/
Paper lanterns are one of the most popular decorations people have at home—holiday or not. This holiday season, paper lantern meets Christmas star with this snow white star paper lantern from Dotcomgiftshop. Not only is it simply elegant and festive but it is also very much affordable and perfect for the traditional and oriental home. Add this to your all-white Christmas decoration scheme for only £4.95 for a set of 10 stars. This 5-point star paper is best to attach to your indoor fairy lights.
4. Candy Stripes Paper Lantern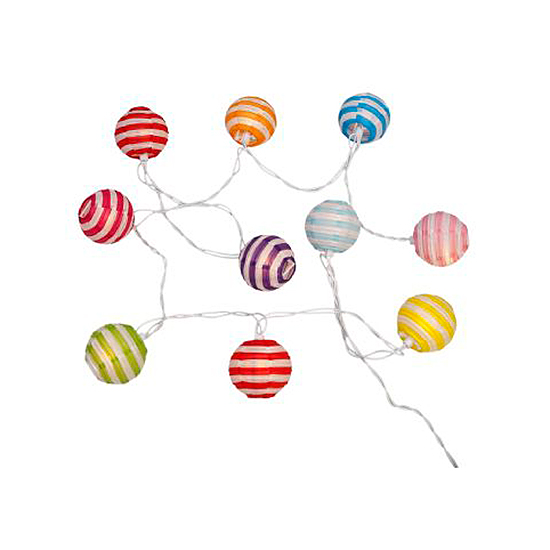 Photo Source: http://www.housetohome.co.uk/
Often associated with festivals, paper lanterns originated and are most popular in Asian cultures. However, cultures all over the world have slowly integrated paper lanterns into their decorations because of its simple and flexible design. This Christmas season; adorn your home with these candy stripes paper lanterns to rouse the joyous spirits of the holidays as your indoor lanterns. It may look good enough to eat that's why both adults and children will surely enjoy these colorful lanterns hanging around you home. These paper lanterns are best for fairy lights and could be purchased from Filoro Gifts for only £17.99.
3. Christmas Lit Reindeer
Photo Source: www.accentondesign.net
Light up your home this Christmas with this medium-sized Led-lit wire reindeer from Laura Ashley that serves as light lanterns to brighten the celebration of this Christmas season. This crystal clear reindeer is ideal for decorating the contemporary household and for display as a festive centerpiece. Just as much as Rudolf is loved by many, this Christmas reindeer will surely be loved by your family and guests as well as it lights up and invites Christmas cheer into your home. Brighten up your house this holiday season for only £26.60.
2. Christmas Tablescape
Photo Source: www.stupic.com
Holiday landscapes are too mainstream already as part of your typical Christmas decoration. Introduce your family and guests to a rustic Christmas tablescape this season. Imbibing the traditional concept of lantern-making of putting a candle inside a can, this Do-it-yourself tablescape places a delicate white candle inside a tall crystal clear glass. The glasses are placed on wood stump pedestals and decorated with cranberries and leaves. Best for the countryside Christmas feel, let this centerpiece bring out the crisp Christmas vibe from you dining table or living room coffee table.
1. Vintage Portuguese Candle Lantern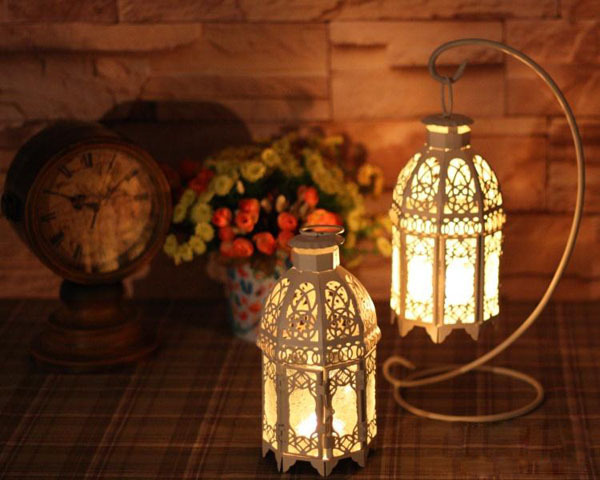 Photo Source: www.aliexpress.com
If you're feeling a little fancy and extravagant this Christmas season, why not decorate your house with fine glass and jewels? Treat your home and guests to something extra with this vintage handmade lantern from Portugal as your indoor Christmas decoration. Made with glass and brass, this pendant lighting will illuminate your house and invite the majestic spirits of this holiday season. Adorn your house and celebrate the festivities with this dazzling green jewel from Acapillow Home Furnishings for 525 dollars apiece.