People nowadays are more addicted to phones more than any other. These days, it is less common for people to engage in actual conversations with their families and friends because they find it more convenient to just stare into the screens of their smartphones and just talk with them through text or chat with them online. Every time a large phone developer or manufacturer makes an announcement about a new phone model that is coming up, people die to pry into its specifications and make sure they grab a unit of it once it becomes available in the market. Consumers rate phone models based on these specifications, from their exteriors to the software that they use. Most of them look forward to a particular feature in every mobile phone that comes out, such as the quality of photos that its camera produces, its speed, its screen dimensions, and built-in applications. While these features are what matter to most consumers, some tend to pick just any model that comes under the line of their favorite brand, which could either be Apple or Samsung, HTC or Motorola, Sony or Nokia. Here is a list of the 10 best mobile phones in the world today:
10. Google Nexus 5
Photo Source: forum.xda-developers.com
Codenamed Hammerhead, Nexus 5 is a smartphone developed by Google and LG Electronics. It runs the Android operating system and is the fifth smartphone in the Google Nexus series. Released in black and white colors, it was unveiled on October 31, 2013 as the first device to ship version 4.4 of Android. Its exterior is made from a polycarbonate shell that resembles that of the new Nexus 7. Powered by a 2.26 Ghz quadcore Snapdragon 800 processor, this phone features a multi-color LED notification light as well as two new composite sensors—a step detector and a step counter. This phone is remarkable because of its refreshed interface, improved performance, improved NFC support, HDR+ camera shooting mode, native printing functionality, screen recording utility and many others. It also ships with Google Home, which refers to a redesigned home screen that allows for quicker access to Google Now on a dedicated page. CNET voted Google Nexus 5 as the best tech product in December 2013.
9. Sony Xperia Z1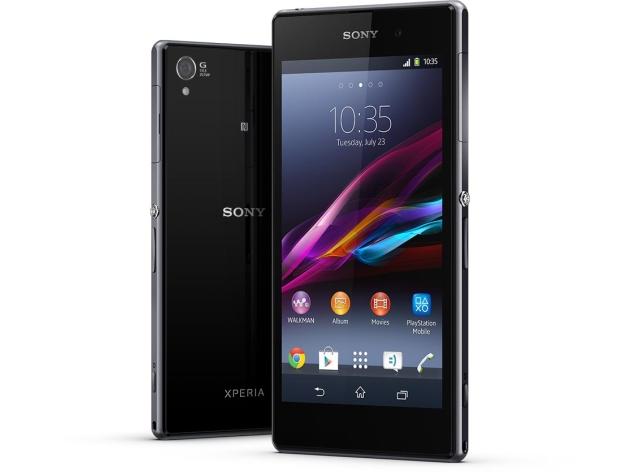 Photo Source: gadgets.ndtv.com
Manufactured by Sony, this high-end Android smartphone was unveiled on September 4, 2013 under the code name "Honami." Sony Xperia Z1 is waterproof and dustproof and has an IP rating of IP55 and IP58. One of its most distinguishing features is its 20.7 megapixel camera that is paired with the new camera user interface of Sony, which involves a dedicated shutter button. This phone also introduces several new applications, including the Social Live which allows users to broadcast their video live via Facebook, the Info-eye which gives instant information about the objects captured by its camera, the Timeshift-burst which can capture up to 61 frames within 2 seconds, and the AR effect which switches camera to AR Effect mode and adds fun animations to pictures.
8. Nokia Lumia 520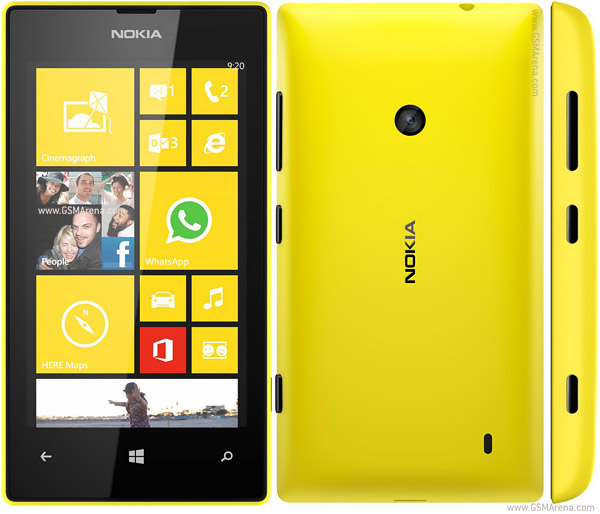 Photo Source: www.gsmarena.com
An entry-level Windows Phone 8 smartphone, Nokia Lumia 520 was recognized in September 2013 as the best selling Windows device. This phone comes in a slate form factor with four-inch Super Sensitive Touchscreen and shares the same 800 x 480 resolution as the other phones in the Lumia series like 620, 720 and 820. However, it has a higher pixel density. The front of Lumia 520 contains the Windows Phone 8 standard Back, Start and Search buttons along with the speaker while its back houses a 5 megapixel camera sensor that also features an auto focus and two-stage capture. This phone operates on a 1430 mAh battery, is slimmer and lighter than Lumia 620 and comes with digital lens to add effect to photos. As of today, this phone runs the latest software update called the Lumia Amber which features a good number of bug fixes and improvements.
7. Samsung Galaxy Note 3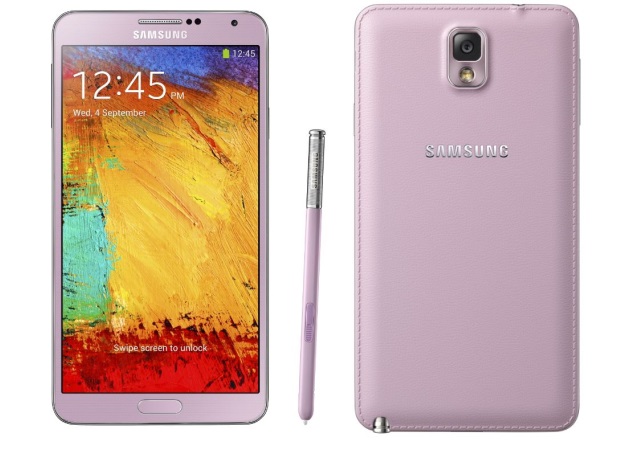 Photo Source: gadgets.ndtv.com
Samsung Galaxy Note 3 is an Android phablet smartphone that was unveiled on September 4, 2013. This phone features a lighter and more upscale design as well as multitasking-oriented functionality in its software. Compared to previous iterations of the Galaxy series, Samsung Galaxy Note 3 comes with a navigation wheel for pen-enabled apps along with pop-up apps and expanded multi-window functionality. This phone has a faux metallic bezel and a rear cover made of plastic leather with faux stitching. It uses a 2.3 GHz quadcore Snapdragon 800 chip and includes 3 GB of RAM, a 5.7-inch Super AMOLED display and a 13-megapixel rear-facing camera that can film videos in 1080p at 60fps. It also comes with Android 4.3 Jelly Bean and TouchWiz user interface and software. Five million units of this phone were sold within the first month of its sale last year.
6. HTC One Mini
Photo Source: www.htc.com
This Android smartphone was especially designed to provide an overall experience to smartphone users. Unveiled on July 18, 2013, it was developed to grant the request of consumers for a smaller version of the HTC One. This phone uses an almost identical uni-body design to the HTC One and incorporates hardware features that were first introduced with its predecessor, including the front-facing dual BoomSound stereo speakers and 4-megapixel rear-facing cameral with an UltraPixel image sensor. HTC One Mini also features a 1.4 GHz dual-core Snapdragon 400 processor with 1 GB of RAM and a 4.3-inch 72-p screen with a pixel density of 341 ppi.
5. Moto G
Photo Source: androidandme.com
Moto G was unveiled on November 13, 2013 and was initially aimed at developing markets. Developed and manufactured by Motorola Mobility, this smartphone comes with a 4.5-inch LCD screen, Google Android Kitkat 4.4 operating system and a Qualcomm Snapdragon 400 quadcore processor that is clocked at 1.2 GHz. Technically, this phone is very much related to the Moto X but unlike its predecessor, this phone has a removable back cover that users can use to customize the phone into whatever color that they want. The only significant shortcoming of this phone is that it does not support 4GE LTE. Since its release, this has been a major issue among consumers.
4. iPhone 5S
Photo Source: www.deluxebattery.com
A smartphone developed by Apple Inc., iPhone 5S was released on September 20, 2013 and serves as a revised version of iPhone 5. It resembles the design of its predecessor, except for the introduction of a new home button design using a laser-cut sapphire cover surrounded by a metallic ring, Touch ID and a fingerprint recognition system that is built directly into its home button. This phone also comes with an updated camera with a larger aperture as well as a dual-LED flash optimized for various color temperatures. iPhone 5S was the first to introduce the A7 dual-core processor accompanied by the M7 motion co-processor. Also, this device was the first to ship the newest version of the iOS mobile operating system, iOS7.
3. Samsung Galaxy S4
Photo Source: gigaom.com
This Android smartphone maintains a design that is similar to Galaxy S III, but with upgraded hardware and increased focus on software features that take advantage of its hardware capabilities. It has a variant that supports the emerging LTE Advanced mobile network standard. Unveiled on March 13, 2013, Samsung Galaxy S4 features a 5-inch PenTile RGBG Full HD Super AMOLED screen and ships with Android 4.2.2 and Samsung's TouchWiz Nature user experience. This phone also comes with eye tracking features, including "Smart Scroll," "Smart Pause" and "Air View." It also introduces Knox, which refers to a suite that implements a sandbox for enterprise environments that co-exist with the user's personal data.
2. LG G2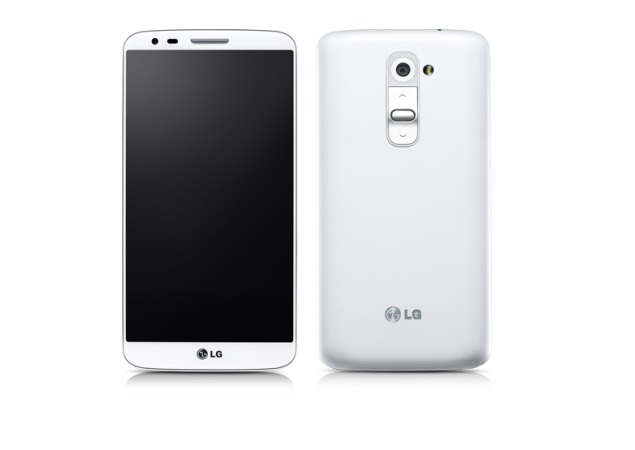 Photo Source: gadgets.ndtv.com
LG G2 is an Android smartphone that is a successor to Optimus G and Optimus G Pro. Unveiled on August 7, 2013, this phone features high fidelity sound system that is especially designed to produce higher quality audio, a 5.2 inch screen with technology that aims for energy efficiency, as well as unique placement of its power and volume keys. Unlike its predecessor, its exterior is made of polycarbonate shell and it is powered by a 2.26 GHz quadcore Snapdragon 80 processor with 2 GB of RAM. It also ships with Android 4.2.2 with LG's custom interface and software.
1. HTC One
Photo Source: www.htc.com
This touchscreen-based Adroid smartphone features a uni-body aluminum frame, a 1080p full-HD display, dual front-facing stereo speakers, a camera with a custom image sensor and the ability to automatically generate montages of media, an updated version of HTC's Sense user experience and BlinkFeed. Since its release on February 13, 2013, it has been praised for the quality of its industrial design, its high-density 468 display, as well as its high power 2.6W RMS stereo sound system. This phone is powered by Android and ships with Android 4.1.2 Jelly Bean.