Deafness or hearing impairment is the inability of the person to hear sound either partially or totally.  The causes of deafness vary from genetics, inflicted physical harm, to excessive use of drugs and other external factors.  Some deaf cases can be reverted with the use of a hearing aid while others are permanent throughout the person's life.  Being deaf can greatly affect an individual's quality of life.  But for some people, their physical condition was never a hindrance and has in fact paved their way to become successful in their own fields.  Meet the ten most notable deaf personalities that have made their mark in history.
10.  Halle Berry
Photo Source: www.popsugar.com
Many might not believe it at first glance but Halle Berry is partially deaf.  This award-winning actress and model said that 80 percent of her hearing from one of her ears lost when she experienced maltreatment from an abusive partner.  Her deafness did not stop her from mastering her craft in acting and ramp modeling.  In fact, she has won and nominated to several award giving bodies.  She is also an advocate of women's rights and encourages the female population to stand for themselves when there are serious violations of their rights.  Currently, she is a mother of a boy and a girl and is happily in love with her husband Olivier Martinez.
9.  Pete Townshend
Photo Source: www.spin.com
One of the greatest guitarists in this lifetime, Pete Townshend suffers from total deafness when a co-band member, Keith Moon, blew up a drum set in one of their concerts in 1960.  It was a difficult journey for Townshend after that incident because it was his hearing that sent him to stardom at the height of his career.  Despite that incident, he was ranked third in Dave Marsh's list of best guitarists for Gibson.com.  Currently, he is a contributor and an author to newspapers and magazines as well as book reviews, essays, and scripts.
8.  Christy Smith
Photo Source: www.wholehogsports.com
Christy Smith was a premature baby weighing only two pounds.  She had to rely on an incubator but was unfortunately pulled out of the air tube causing her to lose 90 percent of her hearing.  She became famous when she joined the CBS reality show Survivor:  The Amazon, where she became a part of the jury who voted for the winner, Jenna Morasca.  She is also the co-founder of Discovering Deaf Worlds and continues to be an inspiration to other people with hearing problems.
7.  Betty Miller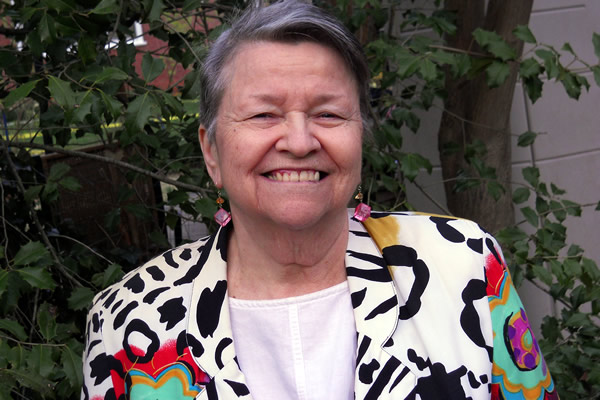 Photo Source: www.washingtonblade.com
Miller is a visual artist and a clinical psychologist for people suffering from impaired hearing caused by alcohol and drug abuse.  She received her doctorate degree in Art Education at Penn State University.  She is also a certified clinical alcohol counselor.
6.  Michelle Banks
Photo Source: safespacenetwork.tumblr.com
Michelle Banks is an African American who completely lost her hearing from her early battle against spinal meningitis.  She became an inspiration to her fellow youths when she founded Onyx Theater Company, the first deaf theater organization for African Americans.  After which, she constantly pursued her mission as an advocate for the youth and deaf people and serves as a volunteer for the National Black Deaf Advocates (NBDA).  Also, she took part of the legislative board of New York City for several years.  She also made a number of tours in the United States carrying her message titled "Reflections of a Black Woman".
5.  Ludwig von Beethoven
Photo Source: music.cbc.ca
The genius musician of romantic and classical themes, Beethoven, is deaf and it is a fact that is well known to the public.  It is such an amazement that a deaf can actually improvise his ways to compose brilliant music that remain timeless throughout the years.  Beethoven was practically deaf since childhood and it was a struggle for him to communicate messages to other people.  This is why even at present times, there are no accounts explaining Beethoven's personality in detail.
4.  Neil Young
Photo Source: en.wikipedia.org
Neil is among the icons of rock and roll industry in the world.  His influence spans through over 30 unique albums to which he was the musician and songwriter.  He also contributed to countless artists.  His famous masterpieces include Ohio, Heart of Gold, and Cowgirl in the Sand.  Through his entire career, he has suffered a condition called tinnitus, which is very common among rock musicians.  This is characterized by a continuous ringing in the ear and is said to be the cause of Young's loss of hearing.
3.  Thomas Edison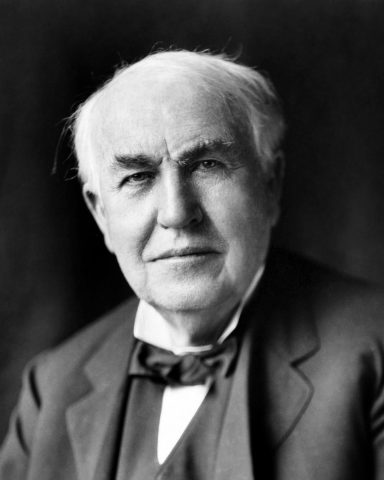 Photo Source: www.dumblittleman.com
Many knew Thomas Edison's contribution to the development of technology.  He is the man behind the invention of the first light bulb.  As a child, Thomas is naturally curious and he was often caught wandering about things.  At school, he was judged as a terrible student in Mathematics, with difficulty in concentration, and in language and speech.  He dropped out of school after three months of official attendance.  Thomas' deafness is attributed by his scarlet fever at an early age as well as recurring ear infections.  Today, Thomas' greatest inventions have significantly shaped industries such as electric light, power and utilities, and telecommunication.
2.  Bill Clinton
Photo Source: www.psychorgone.com
Intelligent, famous, and controversial, Bill Clinton is the most favored US president after World War II.  He can barely hear in a crowded room where there are lots of background noises so he uses hearing aid to cope with his condition.  It is said that his difficulty in hearing was caused by his active participation in a band-playing youth group.
1.  Helen Keller
Photo Source: en.wikisource.org
One of the most famous women on Earth, Helen Keller was not born deaf or blind.  When she was 19 months of age, she suffered from a condition that was described by doctors as acute congestion of stomach and brain.  Today, people call it scarlet fever or meningitis.  Helen was the first deaf and blind woman to have received a BA degree from a recognized college institution.  She was also an author, activist, and lecturer who loved to advocate for people with physical disabilities.  Her deafness did not prohibit her from partaking in socially relevant causes up until her last day. For more lists like these you can always visit Top10Pop