Going on a family cruise can be a lot of fun regardless of the season. Some cruise ships go out of their way with making sure that each family member feels welcomed and this includes both the old and the young. People of all ages can go on these types of cruise ships and feel not only welcomed but also entertained. It can be a challenge to travel with children and more so if you bring along your infants and toddlers. Family cruise ships know this and when you pick the right family cruise ship, it can be fun for everyone. Cruise ships for families happen throughout the year so during the spring or during the long cold months you can find a cruise ship that everyone will enjoy.
Check out these 10 Fun Family Cruise Ships
10. The Caribbean Princess Cruise Ship
The Caribbean Princess Cruise Ship has a variety of activates available both outdoor and inside the ship. They have many hot tubs, private sun decks, a basketball court, live entertainment, a great buffet, a movie theater and many things for the teens and children to do. It's also a great ship for teens and children to meet other people around their age. This cruise also tends to be not as expensive compared to other cruises.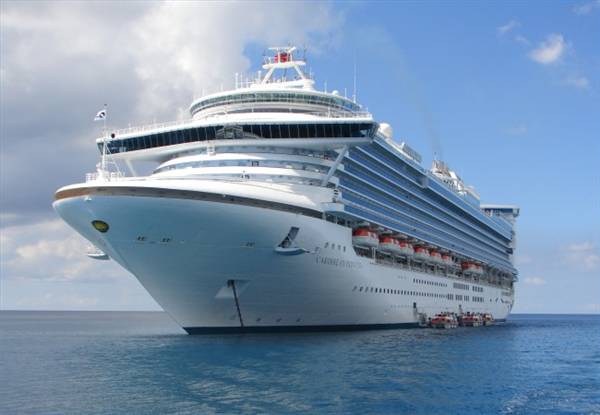 9. Carnival Magic Cruise Ship
The Carnival Magic Cruise Ship is a cruise that has a very diverse group and it's packed with fun for everyone. You'll see people of all ages on this cruise ship because there's something for everyone to do on it regardless of their age. One of the best things about this cruise ship is that the children get a lot of attention and they go out of their way with providing a lot of entertainment for the kids. This way the adults can also have some alone time and at the same time, their children have fun.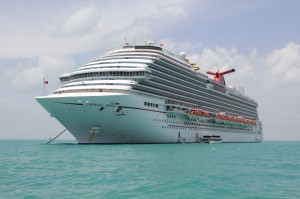 8. Royal Caribbean Freedom of the Seas Cruise Ship
If you're looking for a cruise ship that's big then this one is it because it's actually one of the biggest family cruise ships out there. Over 5,000 passengers can be on this ship. Despite the fact that it's a big cruise ship, they go out of their way with making their service personal and give you the best service at a decent price. They even have an area on the ship that serves Starbucks coffee. They also have a great LCD Way finder System. Café Promenade is the main hang out area on the ship and it can feel almost rather small at times because of it being the main hangout.
7. Disney Wonder Cruise Ship
The Disney Wonder Cruise Ship is known for its fantastic service and fun activates that it has for the kids. This cruise ship is amazing and has a lot of wildlife and incredible scenery on it. You'll find that the ship even has Disney characters available at different times. The adults even have a great deal of fun on this ship because no matter the age, this is another one of those family ships that everyone can find something to do on it.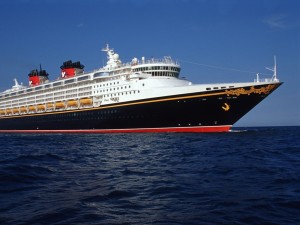 6. Ruby Princess Cruise Ship
There are a variety of princess cruise ships available and this one is not to be confused with the Caribbean Princess Cruise Ship. It has a three deck piazza and even a delicious bakery on one of the decks. One thing that makes this cruise ship different from others is that it has a lot of behind the scene tours and all of them are incredible and not like other ships. They have over 1,000 crew members to ensure that service is top notch on this ship. They watch out for what you might need and there to serve you immediately.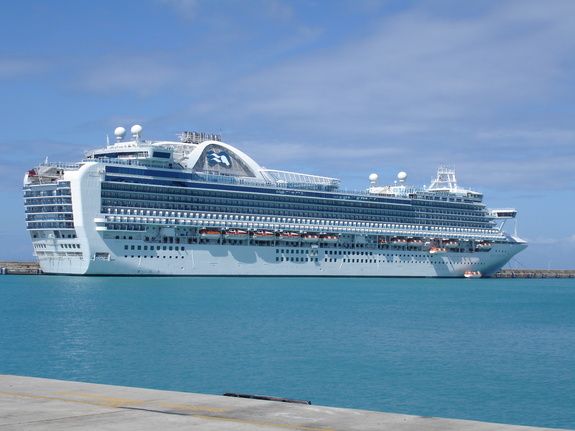 5. Crystal Serenity Cruise Ship
The Crystal Serenity cruise ships is one of the most glamorous cruise ships out there but yet still a cruise ship intended for the family. This cruise line does tend to be more formal then some of the other family cruises. You'll even see children all dressed up on this ship but yet at the same time, still having a lot of fun. The Crystal Serenity is one cruise ship for the upscale family to go on.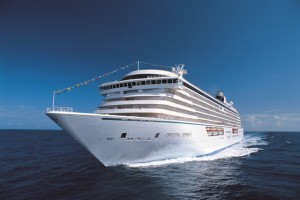 4. Disney Magic Cruise Ship
Disney Magic Cruise Ship is another family cruise ship with a Disney theme. It's just breathtaking. One of the best parts on this cruise ship is the Castaway Cay area and it's a favorite amongst many of the people on the ship. Like most Disney themed cruise ships they do have Disney characters that walk around. You can even get their autographs. It really is a magical Disney family cruise ship for everyone.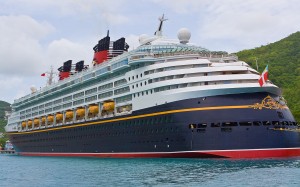 3. Norwegian Epic Cruise Ship
The staff on the Norwegian Epic Cruise Ship is another staff that goes out of their way to help families and be there for them. There's a lot of entertainment available for all ages. You never know who you might get entertained by and sometimes the Blue Man Group also makes special appearances on this ship throughout the year. The only thing is compared to other family cruise ships this one might be more expensive but it's still worth it because of all that they have to offer.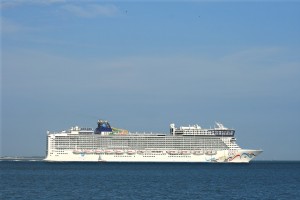 2. Disney Fantasy Cruise Ship
My advice to you is if you're wanting to go on a Disney Cruise Ship with the family then check out all of the Disney cruise ships available and see what each one offers and their prices. This is another great Disney cruise ship for everyone and it is pure magic everywhere that you go. The Disney Fantasy Cruise Ship even has the Muppet's and a fun Aqua Lab. There's also an adults only area that's called the Satellite sun deck so that way the adults can escape from the children and have some alone time while their children play elsewhere. It's really great fun for everyone.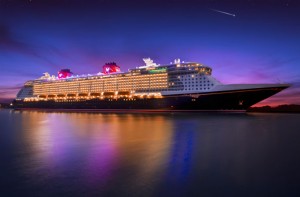 1. The Allure of the Seas Royal Caribbean Cruise Ship
One of the best things about this cruise ship is that it's up to date with everything. You'll find a movie theater that has 3D movies and even in cabin iPod docks available so you can charge your iPhone or iPod or mobile device on the go. There are rock climbing walls available and so much more fun for everyone. Couples will even find this cruise ship appealing because it has some activities available for only adults.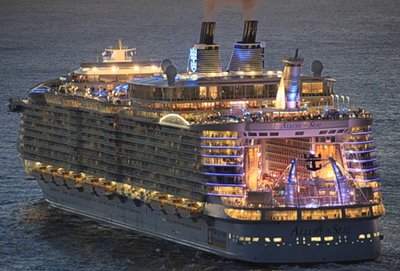 Conclusion
Always research and see what the prices are and how they vary on family cruise ships. If you have a limited amount of money to spend, see if there might be any special discounts and deals going on for the cruise that you might want to take. Be sure to have your camera ready and loaded whenever you do go on one so you can capture those precious moments right away.