Father's Day is just around the corner and everyone is probably on the lookout now for the best gifts to give their dads. Considering how many Father's Day you have already spent with your dad since you were a child and which gifts you have already given him since your first Father's Day celebration together, it is definitely no easy task to identify which gift to give him this year. It is quite normal for moms, sons and daughters to run out of gift ideas for their hubbies or fathers, considering that Father's Day is an annual celebration and that every year is a year to give him something unique for a gift. For dads who are easy to please, getting a necktie and a personalized card from their loved ones may be nice, but because giving a tie to a man is too orthodox, doing so may tend to make him feel less special. This dilemma is just as common for those who have fathers with impeccable taste when it comes to mannish stuff. Finding something that is not run of the mill is quite a challenge especially knowing that men are not as out and vocal as women when it comes to their preferences. So if you are running out of gift ideas for your dad this Father's Day, here is a list of the ten most unique Father's Day gifts that will certainly melt his heart:
10. Grilling tools
Photo Source: www.womansday.com
While mothers mostly do the cooking at home, fathers normally hold the fort when it's done outside. Men generally just love grilling–whether it is for a plate of la parilla or a simple beef roast—but the grilling experience somewhere in the backyard becomes a lot more fun when he knows he has all the grilling tools he needs to feel his being the master griller. Give him a set of personalized grilling tools that may include a grilling apron, grilling spatula, a pair of mitts, instant marinater, utensil rack and grill rack and corer and see how he enjoys his cooking experience all the more.
9. Perfume
Photo Source: www.societychic.com
Among the best gifts that fathers would always love receiving on Father's Day are perfumes. Because perfumes are considered a very classic way for people to express their wishes to those whom they find special, they are tagged among the most common gifts especially during birthdays or anniversary celebrations. A bottle of perfume makes a special gift for fathers because fragrances refresh them and make them feel sexy. In choosing which perfume to buy for your dad, make sure that it suits his personality pretty well. There are certain fragrances that are best to give to prim dads, while there are those that are best for sporty dads.
8. Fishing Gear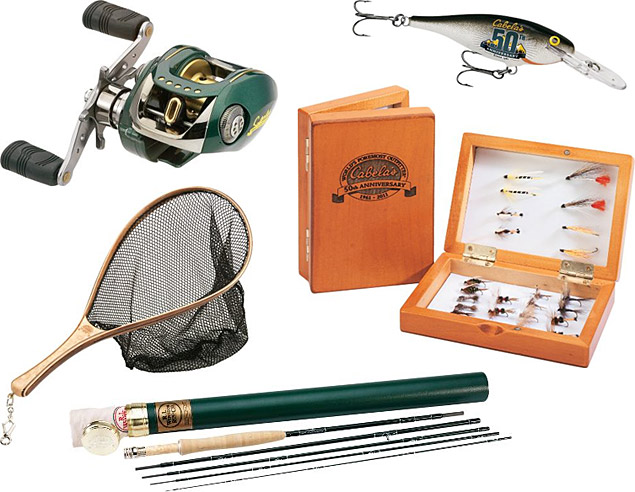 Photo Source: uncrate.com
If your dad is somebody who would opt for an exciting outdoor activity such as fishing at a nearby pond than an extravagant day at a restaurant or shopping center, then giving him a fishing gear for Father's Day would be perfect. As most people believe, fishing gear does not only involve a fishing rod and a fishing bait. There is much more to this exciting outdoor activity than just those two. Regardless of how small the fishing boat that your dad uses when he fishes, there are certain things that he should never forget to bring. Aside from his rod and bait, he should also have his extra fish hook and line, navigation aids and his safety kit in case of emergency. Giving him his complete set of fishing gear would not only make him feel more excited about his hobby; it will also make him feel how supportive you are of him.
7. Set of Golf Clubs

Photo Source: www.ebay.com
Most of our professional golfers today learned to play golf because of their fathers. Golf is a type of sport that is most common among men, especially fathers. Fathers who play golf during their free hours are normally seen playing with their children, teaching them the sport that is closest to their hearts. This is the reason why a set of golf clubs is one of the perfect ways through which most people show their love for their fathers on Father's Day. A set of expensive golf clubs and a matching golf bag would definitely be an effective way for you to express how much you value your father as much as you value his interests.
6. Personalized Gift
Photo Source: www.personalisedgiftsshop.co.uk
Some dads would never want to receive expensive gifts on Father's Day, believing that it's the thought that counts. If your father happens to be one of them, then giving him a personalized gift on his special day would be a great idea. Among the most common personalized gifts given to fathers are cards containing messages that tell them how special they are and how appreciated they are as fathers. But that does not mean that personalized gifts are only limited to cards. If you are creative enough to create an artwork for your dad, pull that off. It could be a portrait of him or anything that would remind him of your love for him, like a mug or a shirt with a Happy Father's Day greeting on.
5. Books
Photo Source: www.wired.com
Now that we are already done talking about gifts for sporty and sentimental dads, let's now go to the best gift to give to sober dads. If your dad is the type who would rather sit at a corner and read a book than talk about rubbishes, then a good book is the perfect gift idea for him this Father's Day. Some dads are really born like that—serious, insightful and always knowledge-thirsty. Book sales offer a broad range of books that are not only cheap but full of fresh insights to give your dad. There are books that are especially intended for fathers, like those that tackle issues normally faced by them.
4. Gadgets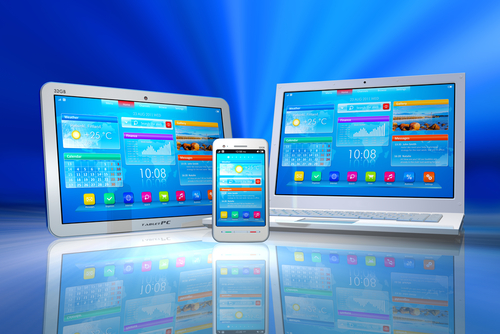 Photo Source: www.emerce.nl
Gadgets are not only for teens. Reality is, there are so many fathers out there who are already 40 and up yet still enjoy collecting and toying with gadgets. Some fathers love collecting gadgets not only because they help them make their tasks faster and easier, but also because they look for some source of enjoyment after a tiring day at work. Giving him a gadget that will hold his interest will certainly be a good idea because not all fathers are techie enough to identify which brands are most convenient for them to use. If you will pick the right gadget on his behalf while considering his taste, then getting that gadget on his special day would be an awesome surprise.
3. Accessories
Photo Source: www.pinupin.com
Not because your dad is old does not necessarily mean that he has no right to do up the way he used to as a youngster. If you think your dad needs some revamp to freshen him up after years of plugging away to earn money, then buying him some men's accessories would be a great idea this Father's Day. A credit card case, a bi-fold wallet, a pocket watch or a leather watch will do.
2. Sports Tickets
Photo Source: btlsports.net
Being a lover of sports is common among men, especially fathers. There are fathers out there who would really take some time off their busy schedules just to watch the games of their favorite football or basketball teams. If you have enough savings to buy him a sports ticket for the football or basketball match of his favorite team, then go and get him one. Fathers feel that they are special when the people around them support them in their interests, and sports are commonly among them. You can accompany this sports ticket with another ticket for your mother, whom your dad would surely love to watch the game with.
1. Automotive Tools
Photo Source: www.automotivedreamscometrueinc.com
Fathers love cars. And it is good that when your father drives, he has with him his own set of automotive tools so he can use them in case of a road emergency. Automotive tools and equipment are very useful for fathers who encounter sudden auto breakdowns while driving in the middle of somewhere. Giving him his own set of these tools will surely be a cool idea to make his heart swell with joy this Father's Day.