Digital technology has become the backbone of our lives and the use of good phones has gained momentum in accomplishing and meeting personal or business objectives. Mobile manufacturers need to be very innovative and come up with pioneering brands in order to remain competitive. Mobile users are looking for the best in the industry and will not settle for less. However with the economic struggles, consumers are also looking for affordable phones that will still meet their needs. The world is seeing other brands emerging in the market. Smartphones are now used to lengthen the time of work in most of the companies since employees can be accessed with just a click of a button. Nokia and Samsung are the two brands in the world have gained trust from people during this arena of phones. They access their customers by presenting a wide variety of smartphones which give the costumers different options to choose from. With the current technology, mobile phones are no longer used for personal affairs and purposes, but also serve its function during working hours like research tasks, updating of schedules, source of important information and a great reminder through the scheduled activities or meetings. Lately users have seen more affordable and economical options of smartphones that could also outlast top rating brands. The list below contains the best 10 emerging cellphone brands in 2013:
10. Philips
Photo Source: http://www.yankodesign.com/2009/06/25/behind-the-scenes-with-philips-x810/
Philips has introduced a phone which is supported with a quad core processor. The phone is powered by a traditional Xenium battery that lasts longer and it has a high performance. Even though Philips is not famous in terms of cellphones like other reputable mobile companies like Samsung or Nokia it does not mean we ignore what they have in the market. Philips C12 in the late 1990s  stood out as the most classic and popular phone. Philips W8510 is made with a superb stand-by time with an extreme quad core mobile phone in the marketplace.
9. Asus
Photo Source: http://www.techgadgets.in/mobile-phones/2007/07/the-asus-aura-mobile-phone-concept-looks-like-a-real-apple-iphone-killer/
In Russia and Eastern Europe, ASUS is known and identified as one of top three Windows Mobile brands. The leading IT industry in the world today is ASUS and it offers everything ranging from complete solutions to PC components including desktops, LCD monitors, smartphones, PDAs, and broadband communications products. ASUS has won many international awards for various innovation and quality. The company has truly grown since it introduced its first phone in 2004 and launched mobile phones with major operations in 20 countries.
8. Lenovo
Photo Source: http://asia.cnet.com/lenovo-announces-its-k900-flagship-smartphone-62220043.htm
It is a Chinese mobile phone industry which has specialized in research, production, development, and marketing of cellphones. The main work of the company is to add value to their products in stylish and simple way. They do offer value-added services to their consumer that provides personalized results to fulfill consumer needs, and develop satisfying mobile communication. Lenovo Mobile Communication Technology ltd was started and established in 2002.
7. O+
Photo Source: http://pinoytekkie.blogspot.com/2012/09/introducing-o-technology.html
O+ company offers four different devices in the market and these are android, Wi-Fi, music, and pad. It is a technology known in the United States of America that develop types of technophile across the globe. The company wants a slice of the mobile market in Asia by providing cheap smartphones and tablets.
6. Toshiba
Photo Source: http://www.techtreak.com/tech-gadgets/cell-phones/toshiba-tg01-smartphone-a-real-thin-mobile-phone-with-touch-screen-display/
Toshiba Matsushita Display Technology Co. Ltd was the former name of Toshiba Mobile Display Co.Ltd in 2009. The company is located in Fukaya-shi japan and it was founded in 2002. In the world market Toshiba has produced a large number of smartphones made that runs on Windows 8. The industry produces Softbank and KDDI handsets in Japan. The products from the company are used in mobile notebook PCs, industrial application, automotive, mobile phones, and AV devices.
5. Archos
Photo Source: http://www.techradar.com/news/phone-and-communications/mobile-phones/archos-confirms-three-new-android-smartphones-following-earlier-leak-1145488
Archos 35 Carbon, Archos 53 Platinum, and Archos 50 Platinum are the trio smartphones launched in the market by the Archos Company. In the third quarter of 2009, the company entered the mobile phone market, where it had revered it PMP devices. Over the years the Archos Company has released underpowered and underwhelming tablet devices. The phone from Archos has numerous titles available for the operating system with the inclusion of automatic game recognition.
4. Alcatel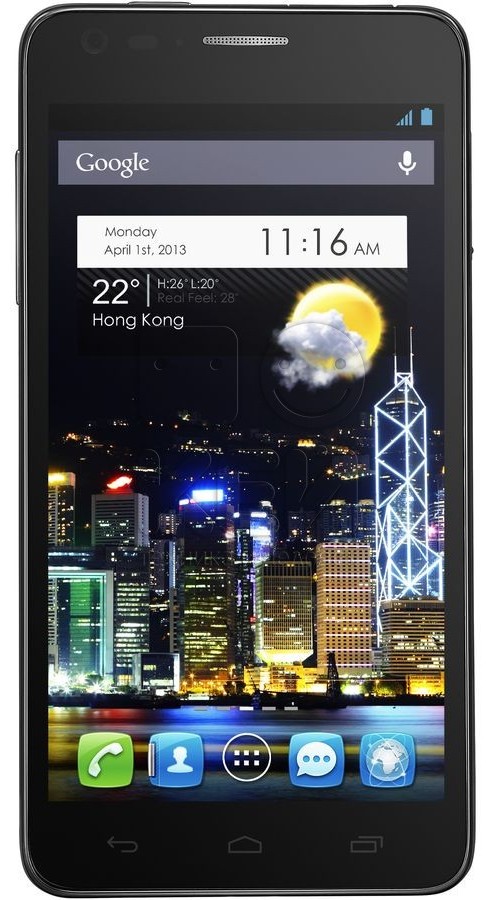 Photo Source: http://www.phonegg.com/phone/2991-Alcatel-One-Touch-Idol-Ultra
The company was launched in 2004 as combine venture between TCL communication of China and Alcatel-Lucent of France. The industry has a variety of handset goodies and soon after they have introduced affordable tablets. In 1990s the Alcatel Company established in France has also introduced ALCATEL mobile phone which is the pioneer in this industry. By 2010 the company had sold over 36million phones worldwide. The industry is now in over 5 continents and over 120 countries. They partnered with TCL Communication which is the largest consumer electronics company in China. They design and manufacture mobile devices with unique experiences at the cheap market price. The industry now has 2500 engineers present working on the latest mobile innovations and it has 6R&D centers worldwide. In 2011 the company introduced OneTouch to strengthen its product.
3. Acer
Photo Source: http://www.mobile-phones-news.org/tag/acer
Acer has produced so many mobile phones series. The smartphones created by the Acer has high specification at a reasonable price in the market. The smartphone created by the company is as good as other smartphones in the world. It is an electronics corporation and multinational hardware which is situated in Xizhi, New Taipei City. They produce variety of cheap products including smartphones, storage devices, tablets, desktops, and laptops.
2. Huawei
Photo Source: http://www.killerfeatures.com/wp-content/uploads/2011/11/Huawei-G7300-Mobile-Phone-1.jpg
It is the largest telecommunication equipment maker in world. It is a Chinese multinational networking, telecommunications, equipment and services industry. It majorly specializes in mobile devices, telecom networks and cloud computing. During the fourth quarter of 2012 the company manage to sell 10.8 million smartphones. Huawei is placed in the third place behind the Samsung and Apple. The innovation of Huawei is accepted in the world with its affordability that really competes with the major mobile phone manufacturers.
1. ZTE
Photo Source: http://www.mobile2u.com.pk/mobile/zte-blade.aspx
The company is China's largest listed Telecoms Equipment provider. The company delivers superior products with other business solutions to clients all over the world. It is the leading provider of network solutions and telecommunications equipment. The company operates in over 160 countries globally. It is recognized as the 4th largest provider of mobile phone that is derived from the total sales recorded in 2012. They also manufacture tablets that run Android 3.0 and Google Android for tablet computer. They also introduced the mobile 4G Mifi hotspots.