With the poor economy, mobile users are looking for cheaper phones that will still give them a great experience and fulfill their needs. Smartphones are mobile phones with advanced competing high-tech definitions and cool feature and capability than a normal phone. So if you are looking for the finest smartphone of 2013 then you're on the right track. We will lead you through the top smart phones in the market today that are selling at a low price, which saves your time and money. Phones make our lives simpler and easier. They serve as alarm clocks to those who love well organized schedules. They are great helpers because they provide us with essential information we need. The latest smartphones have portable media players, high resolution touch screen mobile optimizer, and a web browser that displays standard web pages. They are the avant-garde personal assistants that attend to all our preparation and answers imperative stuff at hand.  You don't need to purchase costly mobile phones if you could have the same specs that would meet the growing demands and expectations on the kind of smartphone that you are looking for. Check these top 10 cheapest smartphones in 2013 that have the same quality and distinguished performance or visit rankmag for best smartphones in 2014
10. Nokia Lumia 620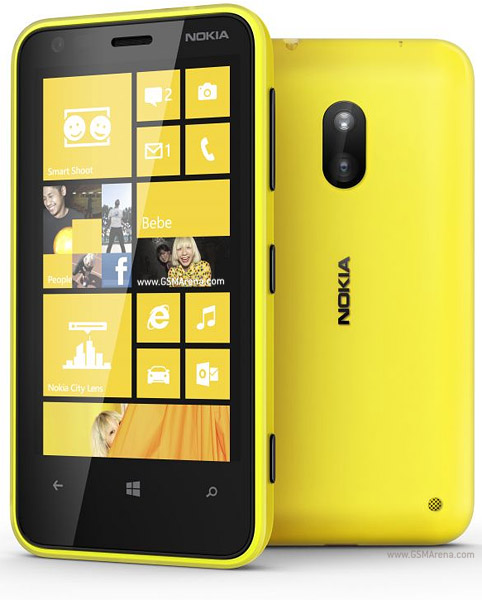 Photo Source: http://www.gsmarena.com/nokia_lumia_620-pictures-5147.php
It's a Windows 8 smartphone which was introduced in 2012. The double shot color of its shell blends together to make an impact that everyone will notice. It has noise-cancelling wireless headphones from Monster that makes it an ideal phone for you. It does deliver value for your money with the great design which comes with it. With Nokia Lumia 620 you are able to work when your tasks with MS Offices such as Word, Excel, Outlook, and PowerPoint. It's really a performer for those people who are looking for smartphone.
9. Nokia Lumia 520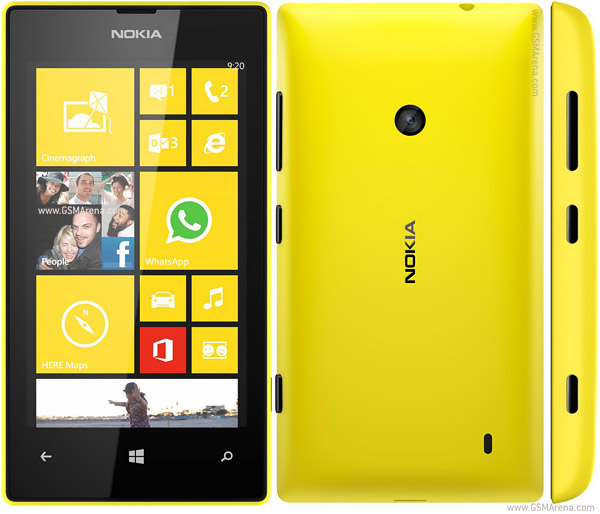 Photo Source: http://www.gsmarena.com/nokia_lumia_520-pictures-5322.php
It's a Windows 8 Smartphone with a number of quality features. It comes with exclusive digital lenses, inspired by the 1GHz dual core processor and touchscreen that even works with gloves. It is an affordable smartphone with free navigation and music that satisfy friends' expectations. Nokia Lumia 520 has 4-inch touch screen, which is very sensitive when chatting with friends, and it allows easier surfing that is much convenient than ever before. It also has 7GB of storage on Microsoft SkyDrive so that you can sync your phone with your computer. It has an 8GB internal memory which can be expanded up to 64GB.
8. Orange San Diego
Photo Source: http://www.telegraph.co.uk/technology/mobile-phone-reviews/9314362/Orange-San-Diego-Intel-Android-mobile-phone-review.html
A stylish orange powered by advanced Intel processor and it has a fast web browsing. It has a bright 4.03"screen which displays your favorite games, videos, and pictures. You will not run out of space since it has 16GB internal memory. It has been around for a long period of time compared to other smartphones. It is different from other phones since it has an Intel atom processor instead of ARM based cheap. It has some clever bits which make Orange San Diego run like clappers giving you a great experience.
7. Karbornn S5 Titanium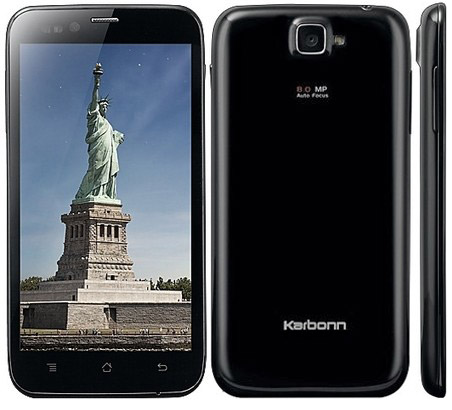 Photo Source: http://www.gsmarena.com/karbonn_s5_titanium-pictures-5374.php
It is powered with a Qualcomm snap Dragon core processor, and a speed of 1.2GHz. It is a dual SIM smartphone with a 3G for both sim cards. It has a unique battery of 2000mAh, which gives you more than 18 hours of talking. Karbonn S5 titanium is powered by android v4.1 operating system with an 8mp caliber primary camera, and a 2mp caliber secondary camera. It comes with 540 x 960 pixels resolution touchscreen.
6. Huawei Ascend G330
Photo Source: http://www.intercomp.com.mt/product-detail/Top-Deals/huawei-ascend-g330
This phone comes in a 4-inch display. It is bright, relatively crisp, and easy to watch video from the pre-installed BBC player application on. With Huawei Ascend G330 gives more bang for your buck. It has a big screen, decent software, and more power. It has control to run very demanding application as well as it is smooth to use. It is able to download, update apps, and navigates the phone.
5. Micromax Canvas HD A116
Photo Source: http://www.gadgetig.com/micromax-a116-canvas-hd-complete-review/
It is a dual SIM phone that has a screen resolution of 1280 x 720 pixels. You can now dive into your entertainment with a screen that make colors come live and bring the world into your fingertips. The phone is powered with an Android v4.1.2 operating system. It has 8 MPcaliber primary camera and a 2 MP caliber secondary camera. You can transfer files easily with its USB 2.0, share files with its Bluetooth 4.0 connectivity, surf the web faster through Wi-Fi, and a superior 3G connectivity speed up to 21mbps.
4. Sony Xperia U
Photo Source: http://www.sonymobile.com/global-en/products/phones/xperia-u/
It is a smartphone from Sony that has a capacitive touch screen display, which measures 3.5 inches with a resolution of 854 x 480pixels. It comes with an 8GB internal memory plus an ideal player for music and video. The device features a 1 GB dual core processor and a micro-USB connector with USB-OTG supported. It has a front facing camera, which allows you to make video calls and the back is a 5-megapixel camera for taking snaps.
3. Sony Xperia E
Photo Source: http://shades-differentcolours.blogspot.com/2013/04/sony-xperia-e-dual-review.html
Android has done a great job with this phone. It has great features for users to enjoy their phone experience. The Sony Xperia E from android has everything you need to stay in control. It has HD voice which is one of a kind that allows you to hear sounds loud and clear. The data usage app helps you to manage your cost and prevent you from unpleasant surprises.  The smartphone is powered by a high life battery that gives you over eight hours to talk and use. The phone is also boosted by their 1GHz high-tech processors, which provide users with 3D echo results.
2. HTC Desire C
Photo Source: http://www.htc.com/www/smartphones/htc-desire-c/
This was a development from the Wildfire that graced us with cool features added to it like an improved camera lens. It also has a 5MP camera that users will love. The camera allows users to catch every special moment. It is one phone that makes the social media experience worthwhile. It has high social integrations through Facebook and Twitter where you are just a few taps from sharing. It is also easy to use and perfect for new Smartphone users. It comes with incorporated Beats audio that gives a clearer definition to your music experience.
1. Huawei Ascend W1
Photo Source: http://www.windowsphonedaily.com/2013/01/huawei-ascend-w1-us-q2-2013-61-inch-phalet-in-the-cards.html
This is an excellent windows phone with a long battery life and a good camera for a great price. Its soft touch at the back makes it comfortable to hold. Huawei ascend W1 has a 4inch screen with a 480 x 800 resolution and high quality images. It is a dual-core 1.2GHz processor and 512MB Ram. The colors in Huawei are much brighter and vivid than any other phones. All the fun and convenience of windows phone 8 comes together here, at an outstanding price too.