Biodiesel is known to be one of better sources of fuel at the moment since it's a number one replacement for diesel. It is gaining popularity as countries that carry biodiesel will be able to reduce their importation of the product from countries that produce high supply of it. Moreover, it is also known as a clean-burning kind of fuel since the contents found it are extract from animal fat, and vegetable oils that are chemically processed which are very safe for the environment and human. This is commonly used by diesel type of vehicles. However, should one wish to mix this with other sources of fuel, they may do so as well. Moreover, it can be used as an alternative to heating oil. With its many uses, biodiesel is definitely the new kind of fuel to look into. With a myriad of purposes, coupled with its benefits to the environment, it is one of the main sources of petroleum that a lot of countries are looking into. To have a better understanding about its efficacy, here is a list of top 10 biodiesel producing countries in the world that have lower emissions since this is non-toxic and even boosts economic stability.
10. Costa Rica
Photo Source: gujarat.all.biz
Being one of the largest producers of crude palm oil, Costa Rica has also started producing biodiesel with several projects being conducted and led by different oil companies. With a number of biodiesel plantations being established throughout the country, it is now heading into the direction of biodiesel reactor manufacturing. This is a good start for them especially that they are surrounded of natural resources that they can utilize in increasing biodiesel production.
9. Cambodia      
Photo Source: www.dieselpowermag.com
Cambodia is one of the first few countries in Asia that produced biodiesel wherein they widely made an experiment out of the available natural sources that they have around to produce this renewable fuel. Some of the sources they utilized the most to produce biodiesel come from the used cooking oil and the Jatropha Curcas plant. As the Jatropha Curcas plant is usually seen growing in the land of Cambodia which most of the refineries here has been using to create bio diesel fuel. It is proven to be equally as effective as other plant sources.  The price is much lesser as it is a local home-grown plant.
8. Australia
Photo Source: altfuelsaustralia.wordpress.com
With their advocacies in promoting natural ways of living, Australia became one of the first countries that jumped on the alternative fuels band wagon. In fact, the Minister for the Environment and Heritage signed a bill for the government that will make use of biodiesel that conforms to certain physical and chemical standards. With the said bill, most of the public transportations in Adelaide have switched to biodiesel fuel. All the trains in the place currently use a blend of fuel that contains biodiesel. Most of the buses have also switched to this new source of fuel. Talks are also in progress about the plan of total implementation of biodiesel since it is cost effective and environment friendly.
7. Argentina
Photo Source: www.biodisol.com
Argentina is regarded as one of the booming biodiesel industries in the world because of the increased demands of this fuel in the country. Apart from this, they have huge demands from other countries. Their usual production of about over 100 thousand tons in 2006 spiked up to more than 2 million tons in 2010. At the rate of their growth, they are expecting that a demand of about 3-4 million tons in the coming years.  Using soybean as the base of their fuel, they get most of the plant source in the areas of Buenos Aires and Santa Fe. Moreover most of the big companies in the country that produce vegetable oil also own plants that produce biodiesel. This is an exceptional mark for growth because of the production of biodiesel is increasing and improving.
6. Canada
Photo Source: doccamiryan.wordpress.com
Being very much involved in the production of biodiesel fuel, a lot of the states in Canada have started adapting the pattern. Aside from that, majority of their public transportations are being operated through the use of biodiesel fuel. The buses for the Concordia University in Quebec solely run on biodiesel. Nova Scotia, on the other hand, uses biodiesel to heat up their buildings. Ontario is one of the biggest producers in Canada that allows the country to produce about over 50 million liters of biodiesel annually based on the current flow and as economic prediction about this fuel.
5. Germany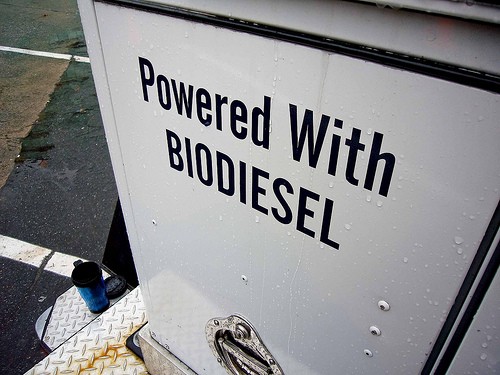 Photo Source: www.makebiofuel.co.uk
Being one of the leaders in biodiesel production, Germany is known for their advancements in their technologies. Having prime research centres and top of the line facilities, Germany is placing a lot of emphasis on studying the use of biodiesel to help the environment. As the current fuel we use has a lot of possible hazards, it has been said that biodiesel can bring about lesser side effects on people. Using rapeseed as the source of their biodiesel, Germany is doing aggressive investigations in order to help improve their country and at the same time, the lives of the people living in the area.
4. France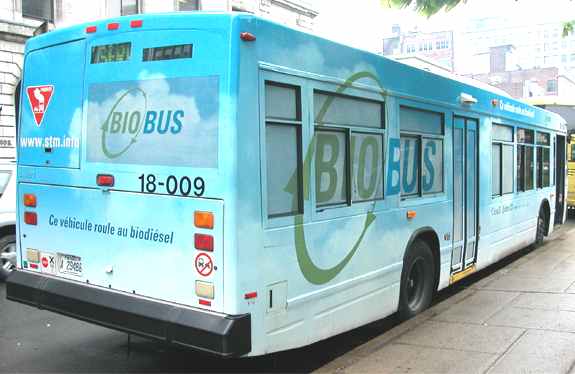 Photo Source: www.solarnavigator.net
With the advancements in their technology, France became one of the first countries that are into the production of biodiesel. Using rapeseed as the main source for their biodiesel wherein they received this recognition as one of the environment friendly countries in Europe. They are utilizing this natural fuel in improving their transportation facilities which are remarkably noted by the passengers, and even foreign visitors from other countries.
3. China
Photo Source: yamakarashi.iza.ne.jp
With two large companies manufacturing and selling biodiesel in China, the Chinese government is slowly converting their country into a more eco-friendly mindset since they are supporting alternative fuels now. They utilize the used cooking oil as the main source of their biodiesel wherein they also sourced it locally which is much cheaper compared to standard prices of fuel.
2. Brazil
Photo Source: diariodeteresina.com.br
Renowned for their inclination as to how they maximize the available natural resources, where the country is known for. As Brazil has an abundance of native reserves, the country has invested in changing their source of fuel into organic sources. Not only will it benefit their environment, but it it also predicted that it's cost-effective in the long run. Using either sunflowers, castor beans and soy beans, Brazil has produced some of the best biodiesel in the world. However the best source for biodiesel would be castor beans as it is grows faster as compared to sunflowers and soy beans. On top of that it is also cheaper compared to the latter.
1. United States of America
Photo Source: www.nbb.org
Known to be one of the proponents in the production of biodiesel, there are at least 10 states in America that actively produce and supply biodiesel in different parts of America. As companies see the potential in biodiesel, many of them choose to invest in developing the manufacturing process of biodiesel in the country. Using soy beans as their main source of biodiesel, the United States is slowly going into the eco-friendly realm of thinking.