Christmas is an annual festival that all people from around the world celebrate and look forward to every year. People welcome this season by decorating their homes with Christmas trees, lights, wreaths, and other ornaments such as figures of St. Nicholas, reindeers and Christmas socks. Christmas carols also play a very important role in this festivity as they give people some sense of happiness and merriment. Since the time people began to commemorate the birth of Christ through Christmas, they have used hymns, chants and litanies to celebrate the season. Hundreds of Christmas carols have been composed to let people better understand the meaning of Christmas and what it is celebrated for. These Christmas carols are heard being sung in churches, played inside homes and just about everywhere during the season, and these are also what children play as they go from house to house doing their annual Christmas caroling. Since the beginning of the 13th century, Christmas songs have had a special place in the hearts of people as they remind them of Christmas being a season of love and sharing. These Christmas songs range from being sentimental to being festive in nature, but they all reflect the true spirit of the season. Here is a list of the top 10 Christmas songs this 2013:
10. White Christmas by Irving Berlin
Photo Source: en.wikipedia.org
Composed by Irvin Berlin and sung by Bing Crosby, White Christmas is a Christmas song that reminisces about an old-fashioned Christmas setting. Having estimated sales of 50 million copies worldwide, it is known as the best selling single of all time according to the Guinness Book of World Records. The song was written by Berlin in 1940 in La Quinta, California. It is also known as the most-recorded Christmas song in history, with 500 recorded versions in seven different languages.
9. Jingle Bell Rock by Joseph Carleton Beal and James Ross Boothe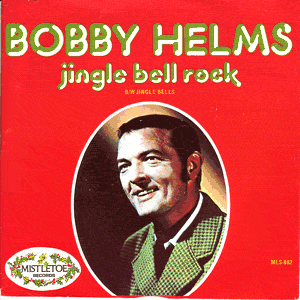 Photo Source: kirbymuseum.org
First released by Bobby Helms in 1957, Jingle Bell Rock is a popular Christmas song that receives frequent airplay in the United States during Christmas season. Since its composition, several artists have performed this song though Helms' version is the most popular around the world. This song also makes brief references to some of the most popular songs of the 1950's such as Rock Around the Clock and Jingle Hop.
8. Rudolph, the Red-Nosed Reindeer by Johnny Marks
Photo Source: www.examiner.com
It got the number 8th spot on this list of top 10 Christmas songs 2013. The song Rudolph, the Red-Nosed Reindeer was written based on the story entitled Rudolph, the Red-Nosed Reindeer that was published in 1939 by the Montgomery Ward Company. It was sung by Harry Brannon ten years since it was written by its composer. It became the no.1 hit in the United States charts when it was first released in 1949 and was the first no.1 song of the 1950's. It initially sold just about 1.75 million copies but eventually sold a total of 12.5 million.
7. Do You Hear What I Hear by Noel Regney
Photo Source: www.musicroom.com
A Christmas song written in October 1962 by Noel Regney, Do You Hear What I Hear has sold tens of millions of copies since its release and has been sung by hundreds of artists around the world. Regney wrote this song together with his wife Gloria Shayne Baker as a plea for peace during the Cuban Missile Crisis. It describes the birth of Jesus Christ through a series of messages that originated with the Night Wind, a small lamb, a shepherd boy and a king.
6. I Saw Mommy Kissing Santa Claus by Tommie Connor
Photo Source: theukuleleblog.blogspot.com
Originally sung by Jimmy Bord in 1952, I Saw Mommy Kissing Santa Claus is a Christmas song with music and lyrics written by Tommie Connor, a British songwriter. The song reached no. 1 on the Billboard pop singles chart upon its release, as well as on the Cash Box chart at the beginning of 1953. It was used by Saks Fifth Avenue to promote the Christmas card of the store for the year, which featured a sketch by renowned artist Perry Barlow. It got another spot on this Christmas songs 2013 list.
5. The Christmas Song by Mel Torme a.k.a. The Velvet Frog
Photo Source: www.retro-cafe.com
Also known as Chestnuts Roasting on an Open Fire, The Christmas Song was written and sung by Mel Torme. A classic Christmas song, it was first released in the blistering summer of 1944. The composer of the song wrote it in an effort to "stay cool by thinking cool" that time. According to BMI, this song is the most performed Christmas song ever born. Artist Nat King Cole recorded this song four times.
4. Merry Christmas Darling by The Carpenters
Photo Source: blogs.yahoo.co.jp
Another popular Christmas song sung by The Carpenters and written by Richard Carpenter and Frank Pooler, Merry Christmas Darling was originally recorded in 1970 and was initially available on a 7" single. It was the number one hit on Billboard's Christmas single chart in 1970 and 1971, and returned again in 1973. The song has had several versions since it was released, but the original version can be found on the compilation albums entitled From the Top and The Essential Collection: 1965-1967.
3. I Saw Mommy Kissing Santa Claus by Tommie Connor
Photo Source: theukuleleblog.blogspot.com
Originally recorded by Jimmy Boyd, I Saw Mommy Kissing Santa Claus is a Christmas song that was released on July 15, 1972. It reached No.1 on the Billboard pop singles chart in December of that year as well as on the Cash Box chart at the beginning of 1973. It was also commissioned by Saks Fifth Avenue to promote its Christmas card for the year.
2. Santa Claus is Coming to Town by Frederick Coots and Haven Gillespie
Photo Source: videohug.blogspot.com
This Christmas song was first sung on the radio show of Eddie Cantor in 1934. It initially had orders of 100,000 copies on the day of its release and sold over 400,000 copies by Christmas. The oldest version of the song was that of Harry Reser and his band, which was released in 1934. This is one of the favorites 2013 Christmas songs.
1. Jingle Bells by James Lord Pierpont
Photo Source: www.deseretnews.com
Released in the autumn of 1857, Jingle Bells is one of the oldest Christmas songs in history. It is the most popular song during the Christmas season and is heard all over the world during the holidays. Though it is associated with holidays, it was originally sung for American Thanksgiving.