Christmas is fast approaching and people from around the world are now busy thinking of the best gifts to give to their families and friends this Christmas. Some of the most common Christmas gifts that flood shopping malls and bazaars during this season are personalized mugs, shirts, photo frames, and of course, toys for kids. Depending on the gender and age of the recipient, Christmas gifts are normally very predictable. During Christmas parties, one can only count with his fingers the types of items that he will receive from gift givers because when people go shopping for gifts, they normally buy things that are common enough to suit people from both genders and from all ages. Because a single person has so many loved ones to give gifts to during the holidays, it becomes less likely for him to consider the taste of each of them when buying gifts. For some people, however, considering the likes and dislikes of their loved ones is a must. A person is more likely to feel special if the gifts he receives are unique and are not just like somebody else's. That is why shopping for gifts requires more thought than most people think it does. Here is a list of  top 10 unique Christmas gifts that you can give to your loved ones:
10. A Bible
Photo Source: tanbooks.benedictpress.com
Very few people think of giving their loved ones a copy of the Holy Bible during Christmas when in fact, it can be one of the most special gifts that they can give to them during the season. Because only a few people think of giving it as a gift to those special to them, it can be a very unique gift for Christmas. Aside from the fact that the Bible has different versions and comes in different sizes, the message it contains is also applicable to all so it is never an issue whether one is going to give it to a child or an adult, a male or a female.
9. Gel Cushion Seat
Photo Source: inspireddsign.blogspot.com
A gel cushion seat is a type of seat that can be put on a chair and can be used whether at home or at work. At first glance, it may seem that there is nothing unique about this gift, but some consider it as one of the top 10 funny Christmas gifts ever listed.. If one sits on it, however, he will see why it is actually unique. The gel cushions the person sitting and in makes it comfortable for him to sit even for long periods of time. It can be a good gift for someone who works at the office every day, a truck driver who sits all day, or an elderly who can no longer stand up or walk.
8. Fused Glass Keepsake Box
Photo Source: jmcraftworks.blogspot.com
It is one of the cited top 10 Christmas gifts for 2013. Another unique gift that people can give to their loved ones this Christmas is a fused glass keepsake box. This box includes a broad range of cost boxes and costs just about $50 to $100 dollars each. One of the best things about this gift is that even when someone purchases it from a company, there is an assurance that each one of the boxes is original and that not even two of them are identical.
7. Exotic Indoor Tree or Plant
Photo Source: blog.californiapalms.amcliving.com
Most of the time, people give clothes, shoes, bags, gadgets or toys to their loved ones during Christmas. The sad thing is, not everyone gets to enjoy such gifts. For mothers, receiving items that have to do with beautifying their homes or making cooking a more worthwhile experience for them is unparalleled. That is why this Christmas, it would be nice to give them an exotic indoor tree or plant that they can put inside their homes. Mothers generally love plants, so you can find a rare plant that none else has and give it to them as a Christmas present. It is indeed one of the unique Christmas gifts that you can give to your mom.
6. Poker Tournament Pass
Photo Source: pokerbandits.ca
This is one of the unique Christmas gifts to make this 2013. A poker tournament pass allows a person to play legit poker. If your funds are sufficient to afford this pass, then buy it and turn it into a Christmas gift to a loved one, which could be your father. This gift can also be given to someone who used to enjoy poker in the past but has not been able to play for a long time, someone who loves using his mind or someone who loves sports but is now physically ill to be aggressive.
5. Unique Lampshade or Lamp Stand
Photo Source: www.lushome.com
A unique lampshade or lamp stand also makes a perfect gift this Christmas, especially for mothers. While lampshades and stands are all over appliance stores these days, you can put some effort into your gift by getting a normal lamp shade and decorating its extremes. You may also want to use different materials in decorating the item. Some would say that a lamp shade is a very common gift this Christmas, but it becomes more special when it is highly personalized which is one of the most special gifts to all mothers in the world.
4. A Tiny Gift in a Huge Box
Photo Source: www.colourbox.com
If you want to make your gift giving experience some sort of a surprise for your loved one, then do something more unique than just wrapping a gift after placing it in a box. To do this, you can get a seashell or a small bottle of white sand from the beach, and putting it inside a huge box. Then, put it inside a larger box, then a larger box, until you already have about ten boxes. This gift is best for those who love making jokes as one of the top 10 funny Christmas gifts this year.
3. Name a Star After Him/Her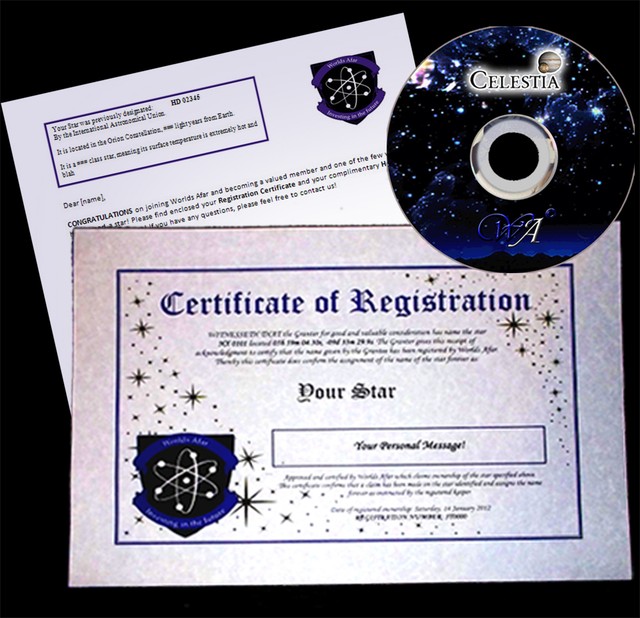 Photo Source: www.ebay.co.uk
Star naming is another unique gift that you can give to your loved one this Christmas. You choose a star from the millions that you see in the sky at night, then you go to the International Star Registry to give a name to that star. This can be a totally unexpected gift, and anyone who learns that a star has been named after him/her will truly appreciate it. Indeed, it is one of the Top 10 unique Christmas gifts that some find weird to give and even to receive.
2. A Gift that Requires the Recipient to Do Something Nice for Someone Else.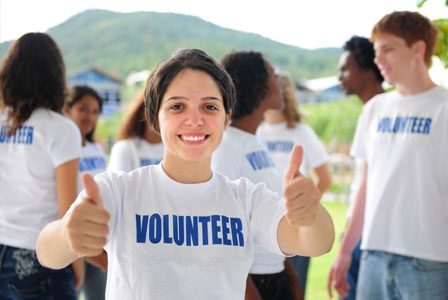 Photo Source: www.sheknows.com
Since Christmas is known as the season of sharing or giving, then you may want to give your loved ones the chance to participate in a charitable cause during the season. You may require him to do 10 hours of service to a particular family or organization. After the obligation has been fulfilled, that person will feel good about himself. This is one of the top 10 Christmas gifts that would really touch the hearts of those people closed to your heart.
1. Gift Hunt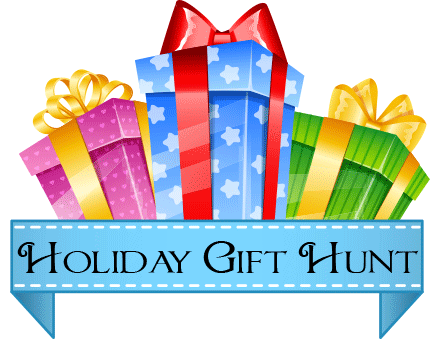 Photo Source: www.agfed.org
The most unique Christmas gift that you can give to your loved one this Christmas is a gift hunt, where he or she will have to find the actual gift by going through a series of challenges first. You may get her a beautiful diamond ring or necklace which she can only find if she uses the clues she has which ultimately lead her to the precious gift.