Buying a gift for a man is not really as hard as it seems. A lot of gadgets and fashion finds have already hit the market, and even online shops now offer a lot of choices for consumers. That's why lack of budget and lack of time shouldn't be reasons for inadequate Christmas gifts anymore. A man's Christmas wish list may not include all of these stuffs because they don't know all these exist, but these are definitely what they want and will thank you for once they receive even just one of this top 10 greatest finds as gifts for men this 2013. The latest cool gadgets and fashion trends are also included in the list, but you don't have to worry because all are made sure to be worthy of the price you have to pay. So check out the top 10 Christmas gifts ideas for men this year.
10.  Boombero Original
Photo Source: www.derbytelegraph.co.uk
An original Boombero can play sound from an iPhone 4, iPhone 4S, iPhone 5, and all other latest android phones hitting the market. Without a need for wires or Bluetooth and WiFi, this speaker easily plays sound with the use of Near Field Audio – the newest in wireless audio technology. Boombero does not simply serve as a speaker for playing music because it can also amplify sounds of voice calls and films. The device is powered by three AAA batteries and/or a USB charger, which makes it one of the most portable devices to take away on a holiday.
9. Balcony BBQ
Photo Source: www.derbytelegraph.co.uk
Enjoy having a BBQ with your man with the Balcony BBQ that gives the both of you an extraordinary experience even when inside your apartment. Balcony BBQ has a grill and a hotplate that is perfect for steaks, kebabs, and burgers. By simply using charcoal, you can already grill or even fry your favorite dishes without having to set up in a garden or anywhere open. The 60cm-wide grill gives plenty of space to for your cooking. It is also made of a powder-coated metal which makes it resistant of water.
8. MeUndies
Photo Source: www.askmen.com
With a wide range of different styles and colors, MeUndies is definitely one of the best gifts one can give to a man this Christmas. The ultimate comfort it gives perfectly suits the different designs of the underwears. For girls who wish to give their men MeUndies, there are styles with matching prints which are really intended for couples. The brand also offers ultra-soft tees and socks which are specially designed for better look and feeling. Moreover, its online shop, MeUndies.com, offers discount and free shipping within the US and Canada for a more convenient way of shopping.
7. The ENO Double Nest Hammock
Photo Source: www.askmen.com
Your man will never want to leave and make an adventure without this if he receives an ENO Double Nest Hammock this Christmas. This light hammock can be easily packed and brought for outdoor activities for a more comfortable and enjoyable adventure. Staying in the backyard or in the garden for a beer will also be a better experience because of the double nest hammock which can be installed in just a short period of time. The hammock can hold up to 400 pounds so it's not a problem if there are two people wanting to share the comfort of it.
6. Timberland
Photo Source: www.askmen.com
A man can never say 'No!' if he is to receive shoes from Timberland this coming Christmas. The authentic design of classic 6" waterproof boots will absolutely satisfy one's need this fall and winter season, especially that it can be paired with a jeans and jacket to follow the trend of the holidays. Timberland's "Design Your Own" program gives its customers a chance to customize their own boots – material, hardware, colors – for a more unique and personal style in footwear. Your man will be definitely ready to welcome the season with a Timberland shoes.
5. Trunk Club
Photo Source: www.askmen.com
Move away from the traditional giving of fashion needs and shift to giving a chance for your man to have his own stylist or wardrobe artist. A trunk Club gift card will provide him with a personal stylist who will choose premium men's outfit that will suit his style. Once the trunk arrives, he can try on everything he wants and pay only for what he will take home. Trunk Club is another extraordinary choice for gifts that is definitely enjoyable.
4. Basis Watch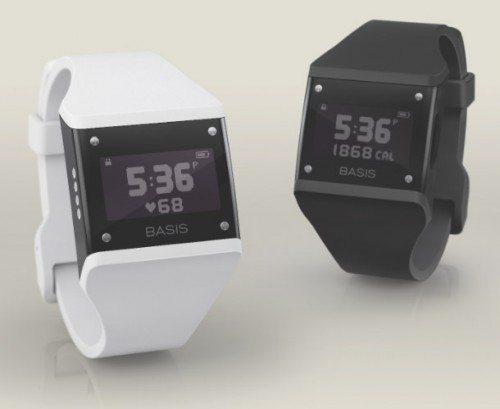 Photo Source: the-gadgeteer.com
This is not another watch that shows what time or day it is, but rather a watch that makes a person motivated and encouraged to do something for himself. The Basis watch is a fitness tracker that can make a man want to take a step further for the betterment of his own health. It tracks heart rate patterns, calories, perspiration, and even skin temperature, which all help in analyzing the perfect starter for a fitness routine. Your man will be as motivated as he can be to begin working out without being discouraged by the thought of a hard core routine.
3. Craft Beer Club Beer
Photo Source: www.esquire.com
What makes a man even manlier than a case of high-quality and world-class beers? Craft Beer Club makes gift-giving exquisite but easy for you can avail their 12-bottle package delivered right to your doorstep for only 38 dollars a month. The package includes 3 bottles each of 4 unique premium selection beer brews, a monthly newsletter and freebies for new subscribers. The best brews from different parts of the U.S. like Pennsylvania, North Carolina and Indiana are sure to delight both the beer connoisseur and the beer-holic.
2. Collins Bridge Eyewear
Photo Source:  www.esquire.com
Introduce your man to some fashion-meets-function glasses with this Yuletide season present from Collins Bridge. For his daily eye accessory needs, Collins Bridge is sure to provide unique and stylish prescription and non-prescription glasses. For only 98 dollars, you could don your man with the best of the bunch—using the same material as the designer brands but surprisingly more affordable.
1. Pivothead Shades
Photo Source: www.esquire.com
Gone are the days when video-recording glasses are just seen in Hollywood action and spy movies. Pivothead now makes it possible for your on-the-go man to just capture and share his adventures from a very personal perspective—literally. 1080p High-definition video-recording, live streaming, WiFi and Bluetooth equip this turn-of-the-century-design glasses, making it one of the most luxurious and special gifts this coming holidays. This is the perfect present for the extreme-sports enthusiast or for anyone who is too lazy to hold a camcorder.