There is something about celebrities that fascinate people to the core. According to psychologists, celebrities are like drugs of the modern society, putting fans under spell through their looks, physique, or talents. Even when people know that these celebrities are just playing roles in television series or movies, they are emotionally impacted by them to the point that they cry when they cry and laugh when they laugh. Some people are so in love with these celebrities that they try to imitate them in every possible way—from the way they dress up, the way they style their way, and the way they talk. Because of this, it has been a trend for famous brands to get the hottest actors and athletes of their time as their brand ambassadors. In the actual world, female fanatics outnumber their male counterparts. They are more aggressive and spend a lot of time and effort following their idols and knowing more about their personal lives. So, here is a list of the 10 hottest hunks to watch out for this 2014:
10. Zac Efron
Photo Source: 6kpicsjamesfrancosmile.blogspot.com
Born Zachary David Alexander Efron, Zac Efron is an American actor and singer who entered show business in early 2000 as a teen idol. His breakthrough project was Disney's High School Musical, where he took on the role of a popular student and basketball team captain named Troy Bolton. Since his debut, Zac has appeared in several television shows and movies and has released several soundtrack albums. In 2008, he was included in the Forbes Celebrity 100 List with estimated earnings of $5.8 million from June 2007 to the same period of 2008. As one of the most sought after male stars of his generation today, Zac is expected to appear in two comedies and five action and crime films this 2014.
9. Hugh Jackman
Photo Source: www.thesun.co.uk
Hugh Jackman is an internationally renowned Australian actor and producer who has appeared in several films, musical theatre shows and television shows. Since his debut as an actor, he has won a plethora of international awards for his roles in major films, particularly as a superhero. He also starred Kate & Leopold, The Prestige, Les Miserables, Prisoners, Real Steel and Van Helsing. He recently had his first nomination for Best Actor in the Academy Award and Golden Globe Award for his role in Les Miserables. This year, he will reprise his role as Wolverine in X-Men: Days of Future Past.
8. Johnny Depp
Photo Source: s698.photobucket.com
Born June 9, 1963, Johnny Depp is an American actor, musician and film producer who rose to popularity in the 1980s television series entitled 21 Jump Street. He has gained acclaim for his roles in the movies Ed Wood, Donnie Brasco, Fear and Loathing in Las Vegas, Blow and Public Enemies. As an actor, Depp is known to successfully portray challenging roles. He has been nominated and has won several times in Golden Globe and Screen Actors Guild and was listed in the 2012 Guinness Book of World Records as the highest paid actor in the world today with a value of $75 million.
7. Tom Hardy
Photo Source: www.zastavki.com
English actor Tom Hardy became notable for his roles in movies such as Star Trek: Nemesis, This Means War, The Dark Knight Rises and Inception. He previously appeared in BBC mini-series The Virgin Queen and Wuthering Heights. He won the BAFTA Rising Star Award for his role in Inception and the Nevada Film Critics Society Award for Best Actor for his role in Warriors. This 2014, this hunk will star in Mad Max: Fury Road as Max Rockatansky.
6. Robert Pattinson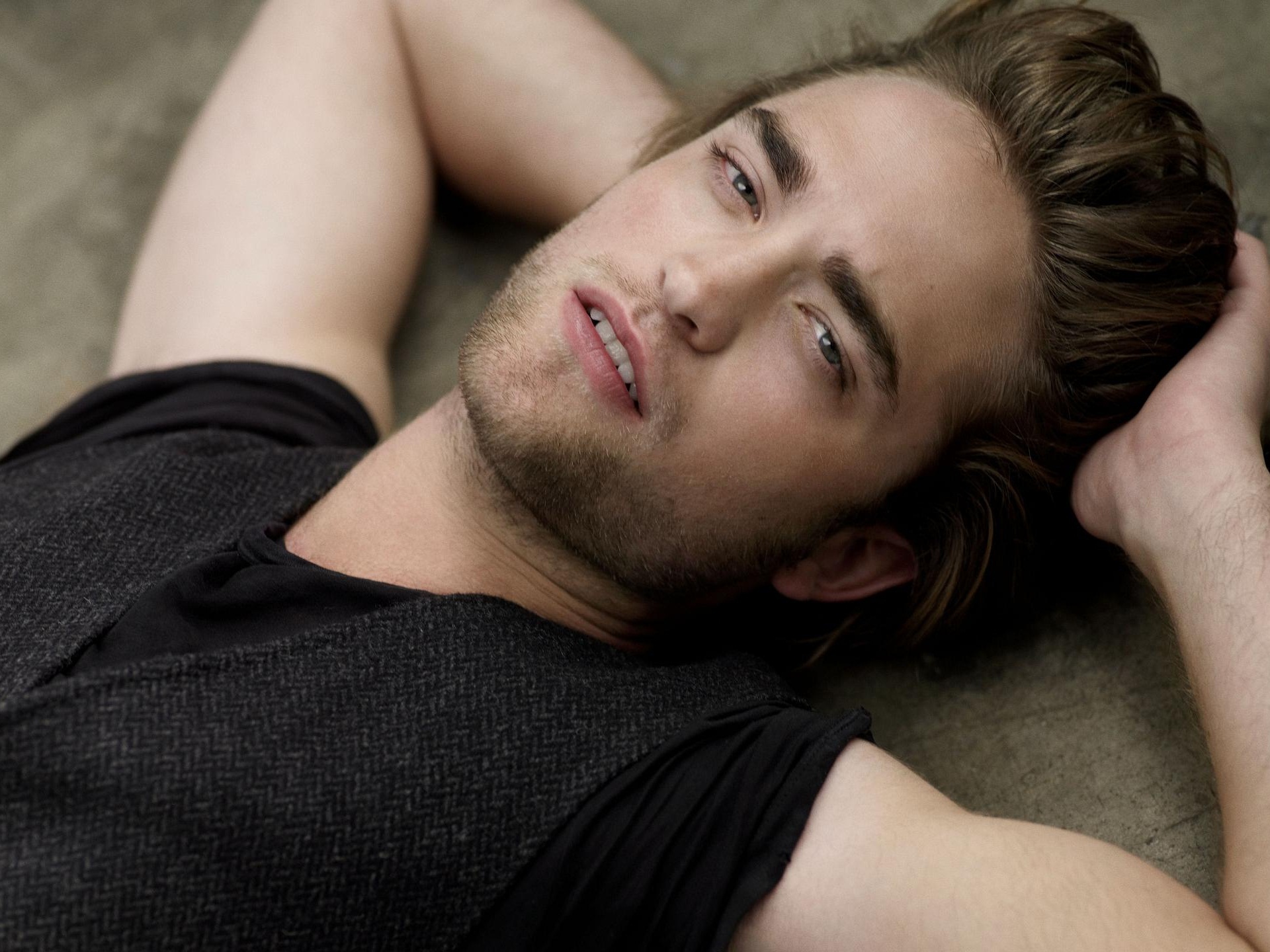 Photo Source: www.bwallpapers.com
Robert Pattinson began modeling at the age of 12. He started his acting career when he played the role of Cedric Diggory in Harry Potter and the Goblet of Fire, but it was not until his role as Edward Cullen in the Twilight film series that he earned worldwide fame. Since he got the role, he has established himself as one of the most bankable and highest paid actors in Hollywood. He became so popular that he was named among the 100 Most Influential People in the World in 2010 and one of the most powerful celebrities in the world in the Forbes Celebrity 100.
5. Jake Gyllenhaal
Photo Source: www.news.com.au
American actor Jake Gyllenhaal is the son of director Stephen Gyllenhaal. Among his most notable projects in the past were October Sky, Donnie Darko, The Good Girl, The Day After Tomorrow, Jarhead, Brokeback Mountain, Zodiac, Prince of Persia: The Sands of Time and End of Watch. Aside from acting, he is also interested in politics. He shot a commercial for Rock a Vote in 2004 and participated in an advertising campaign sponsored by the American Civil Liberties Union. In 2012, he was named as one of the 50 most talented, intelligent, and gorgeous Jewish men in the world.
4. Bradley Cooper
Photo Source: www.gq.com
Bradley Cooper is an American actor who first rose to popularity in his television shows Jack & Bobbby and Alias. He earned Academy Award nominations for Best Actor and Best Supporting Actor for his portrayals in the movies Silver Linings Playbook and American Hustle. This 38-year old hunk also appeared in the final installment of The Hangover series. He was also recognized by People as the Sexiest Man Alive in 2011. Late last year, it was announced that Cooper will be starring a Cameron Crowe film this 2014.
3. Ryan Reynolds
Photo Source: youthvocal.com
Canadian film and television actor Ryan Reynolds became best known for playing Michael Bergen in the sitcom Two Guys and a Girl which aired from 1998 to 2001. He also starred in The Amityville Horror, National Lampoon's Van Wilder, Finder's Fee, Serving in Silence: The Margarethe Cammermeyer Story, The Change-Up, and a lot more. In 2013, he portrayed Nick Walker in R.I.P.D. He married his Green Lantern co-star Blake Lively in 2012.
2. Ryan Gosling
Photo Source: all-pic.net
Ryan Goslin is a Canadian actor who began his acting career in 1993 when he joined Disney Channel's Mickey Mouse Club. He gained international fame when he played the leading role in the romantic drama The Notebook in 2004, where he won an MTV Movie Award and several Teen Choice Awards. Aside from being an actor, Ryan Gosling is also an active supporter of PETA and Invisible Children. In 2013, he announced that he would take a break from acting.
1. David Beckham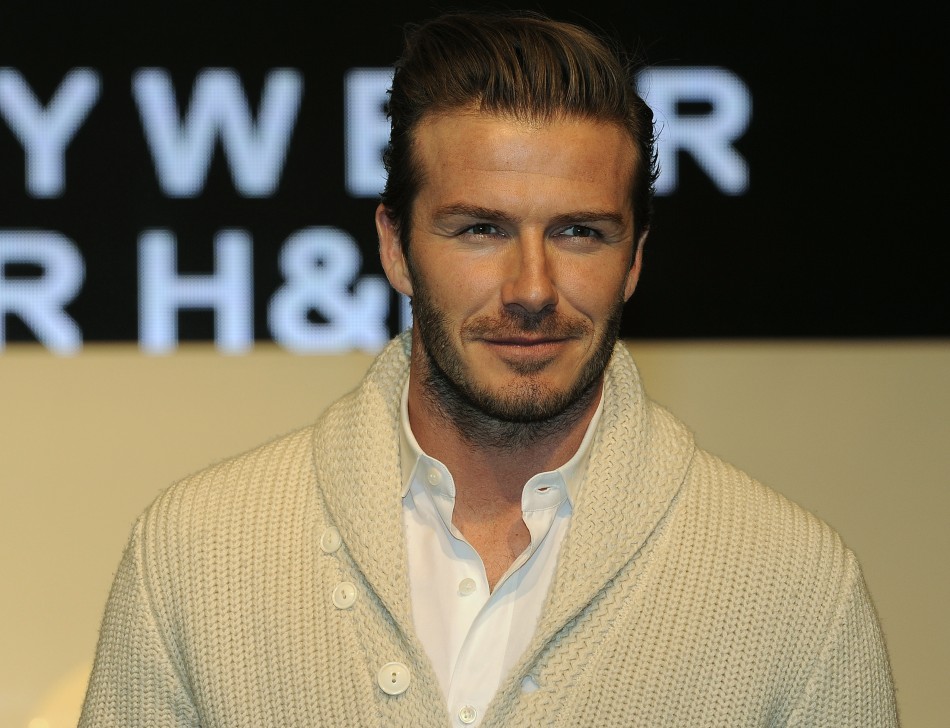 Photo Source: www.ibtimes.co.uk
A former footballer, David Beckham is known as the first English athlete to win league titles in four different countries. His career began when he joined Manchester United at the age of 17. He was also the first British football player to appear in 100 Champions League matches. In 2004, he was recognized as one of the Top 125 greatest living footballers in the world. Back then, he was also the world's highest-paid football player taking into view his salary and advertising deals.