10 – Colonel Sanders
This is certainly a very clever advertising stunt on an enormous scale by KFC. Imagine what the little green men from mars would think if this was the first thing they saw? There isn't much information about how or why this is residing in Nevada, but it's certainly clever.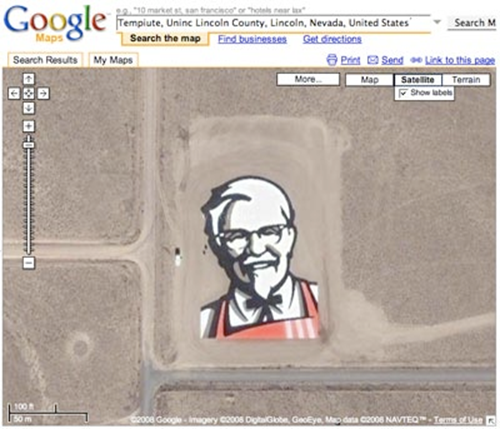 9 – Bambie is on the loose!
A deer can be seen in a lush green meadow on the island of Vashon on the west side of Washington, Canada. There is no telling how this managed to get here, but the creator must certainly be a fan of the local wildlife. Click here to see the deer on Google Maps.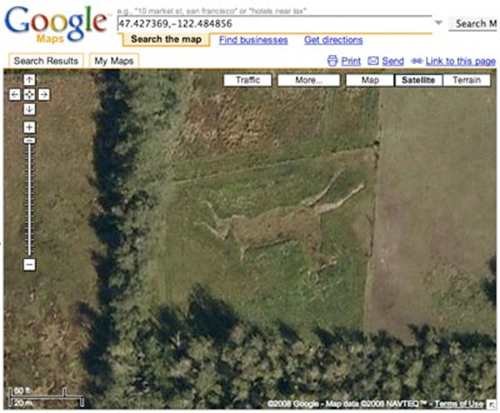 8. The Native American Head Living in Alberta Canada
The rough and rugged terrain of Alberta, in Canada forms the very distinctive shape of a Native American head when it's viewed from Google map. The resemblance is uncanny and as far as we know it was made naturally and its appearance is just a coincidence. Click here to see the Native American Head on Google Maps.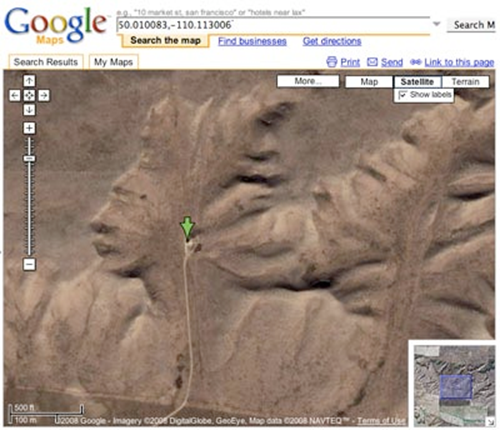 7 – The White Rider in Sutton Poyntz, United Kingdom
Known as the Osmington White Horse, this beautiful design can be located outside Sutton in the United Kingdom. The design is carved into the hillside of which is naturally made of white chalk. These horse designs are known locally as "Leucippotomy". Click here to see the White Rider on Google Maps.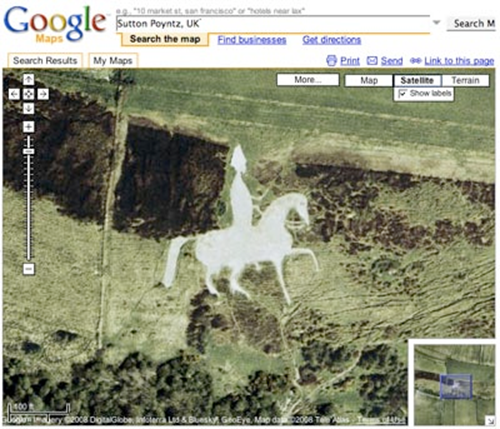 6 – Forest of Trees
"LUECKE" has been strategically written amongst this forest of trees. The name Luecke is actually the name of the land owner who has believed to have created it. Believe it or not this design can actually be viewed from space. Click here to see the White Rider on Google Maps.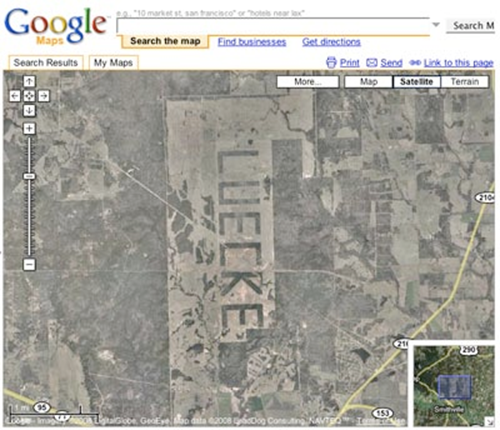 5 – Follow the White Rabbit
That is certainly an enormous Easter Bunny! You can unearth this bunny in the rural land of Artesina, in Italy. Reports have suggested that this gigantic rabbit was made after being knitted piece by piece. Even though it may be gigantic we think it's adorable. Click here to see the White Rider on Google Maps.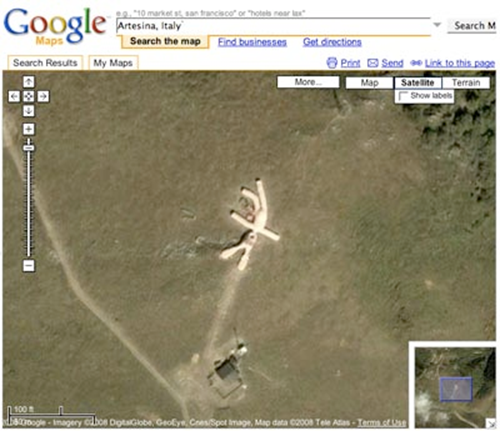 4 – Leonardo da Vinci – The Vitruvian Man
Leonardo da Vinci famous Vitruvian Man. The creator in Munchen, Germany has since replaced this design and continually changes it. But it was certainly a pleasure to see once it was there. Click here to see what's going on in the field this month, on Google Maps.
3 – Coca Cola in Chile
This gigantic Coca-Cola logo was reportedly created by using hundreds and thousands of coke bottles outside of Arica in Chile. Click here to see the Coca-Cola logo on Google Maps.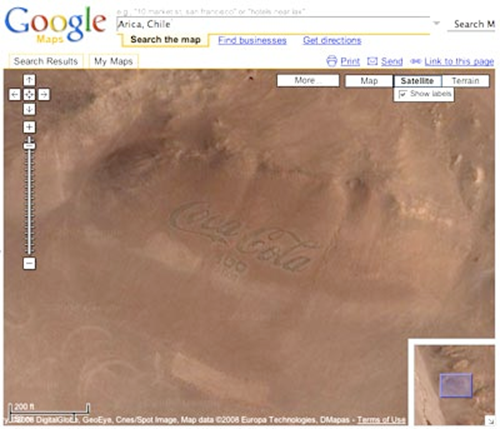 2- Gigantic Belly Flop
Is it just us, or does it look like someone has taken a large belly flop into this lake? It's certainly an impressive design at such a large scale but it's hard to understand the purpose for it. Click here to see the giant belly flop on Google Maps.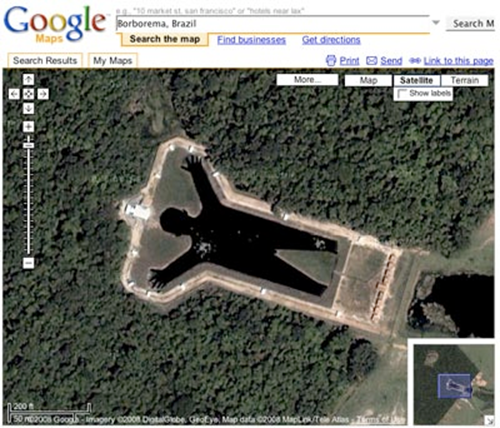 1 – Firefox in Portland
A modern crop circle which makes us believe that perhaps aliens are also using the same web browsers as we do here on earth. This logo can be found in Portland, Oregon. Click here to see the firefox logo on Google Maps.