Whenever someone dies many decisions must be made. Some of those decisions include if they want to have a sculpture or just a regular tombstone. Other decisions include what type of clothes do they want to wear. Some people have made odd choices in regards to what kind of grave marker or headstone they want to have. You'll find almost everything from scary skeletons to zombie cages. You might a few touching graves but I think what stays with us the most is the weird graves.
Check out these 10 Weird Graves and Tombstones from around the World
10. Scrabble Mosaic Tombstone In Portland, Oregon, USA
Paul G Lind was a fan of scrabble. It's interesting that while he was into poker, computers and football he still wanted to have a scrabble tombstone. The designer of the stone even used the two pieces that were blank in the stone and put a lot of special work into it. His tombstone is dedicated to his fiancé, brother and son. I can truly say that it's a one of a kind stone.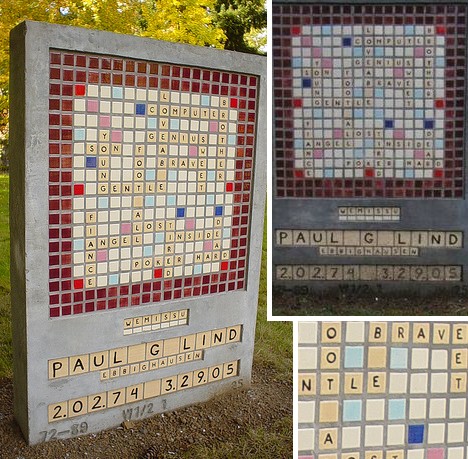 9. The Davis Memorial in Hiawatha, Kansas
Back in 1930 John Milburn had a wife who died. He was filled with grief and depression after her death. He wanted to get rid of all the money had. He decided to have a collection of statues that were elaborate made of himself plus of his wife. The statues were epochs of how the two of them had their life together. He spent around $200,000 and keep in mind this was back during the great depression days. There are around 70 statues in the graveyard.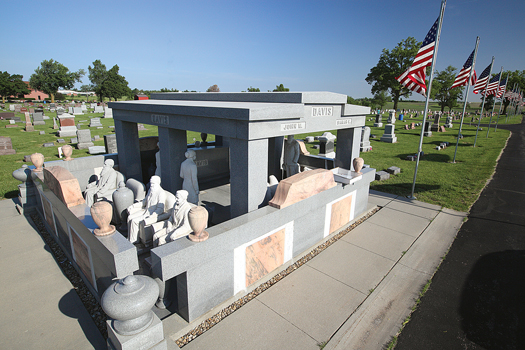 8. Tomb of Gerard Barthelemy In Paris, France
In Paris' Cemetiere de Montparnasse you will find some strange tombstones. This is the resting place that's the final for most artists and other people who are very creative. One thing that you might not expect to see is a bird that's reddish and frozen. You'll find this on top of the grave of Gerard Barthelemy. He was alive from 1938 to 2002. The bird is a Roseate Spoonbill. The reason as to why it's connected to him remains a true mystery.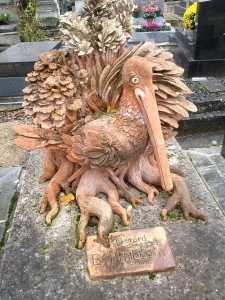 7. The Dollhouse Grave in Medina Tennessee
In 1931 there was a five year old girl who died named Dorothy Harvey. She loved dolls a lot and so they made her grave a dollhouse grave. Some people have claimed that they've been able to see her as a ghost when they look into the dollhouse. Why did she die at such a young age? She got measles and this was before they had medicine to help the ones who got them. All of the town folks gathered around and helped their family with burying her at the Hope Hill Cemetery.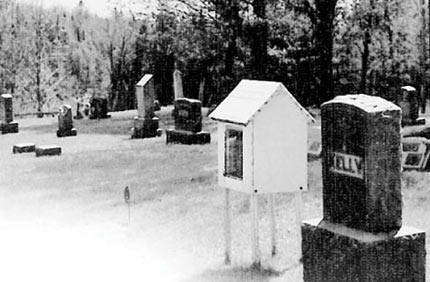 6. Mary Jay's Grave in Dartmoor, England
In the late 18th century Mary Jay was a victim of suicide. The mound looks extremely lonesome. She was not buried near any of the consecrated grounds. The reason as to why was because of her soul being confused and they thought of it as a sign of bad luck. I would have thought that her type of soul would have needed to be around other's the most but I guess they see it differently. Hopefully by now her soul finally has some peace.
5. Hannah Twynnoy, Malmesbury Abbey of Wiltshire, England
Hannah Twynnoy was killed tragically by a tiger and one of the first bizarre tiger fatalities in England. In the 1700's she was a barmaid at the Malmesbury's White Lion Pub. A zoo that was travelling throughout the town pulled in. Hannah looked at the animals a lot and was prodding them. The tiger got tired of Hannah trying to tease and test him and killed her.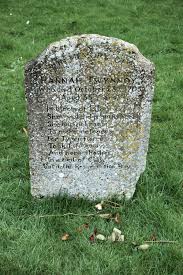 4. Colonel J.C.P.H. of Aeffderson and lady J.W.C. van Gorkum in Roermond, Netherlands
In the 19th century in Netherlands, the law stated that Protestants and Catholics could never be buried together in the same pace. Colonel J.C.P.H of Aeffderson was a protestant and he died back in 1880. He was buried at the cemetery on a wall that helped with separating the two religions. His wife was catholic and 8 years later she died. When she died she was also buried right against the same wall next to her husband. The gravestone became erected for the partition and the two of them now can be connected together forever.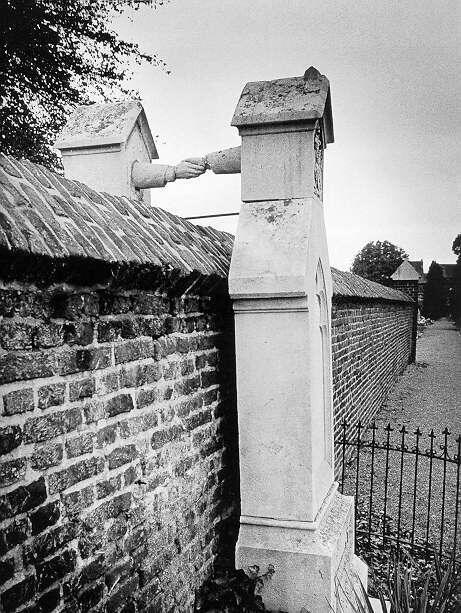 3. Richard and Catherine Dotson, In Savannah
If you ever decide to visit the Runway 10 of Savannah International Airport then you might want to check out the graveyard of Richard and Catherine Dotson. They were laid to rest in the late 1800's right outside of Savannah. The city was forced to expand during World War II and had to go into the Dotson family cemetery. The federal government decided that while it had to expand the airport they would leave the family cemetery alone. People on the flights often times will request that they have a graveyard tour whenever they are departed from the airport.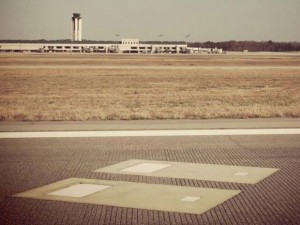 2. That's All Folks – Mel Blanc Tombstone
Mel Blanc didn't have so much as a weird tombstone but a funny one. On his tombstone he put "That's all folks" and underneath it had man of 1000 voices. He also was a beloved husband and father. He lived from 1908-1989. For the ones who don't know, Mel Blanc was a voice actor plus he was a comedian. I think that his tombstone reflected his humor perfectly.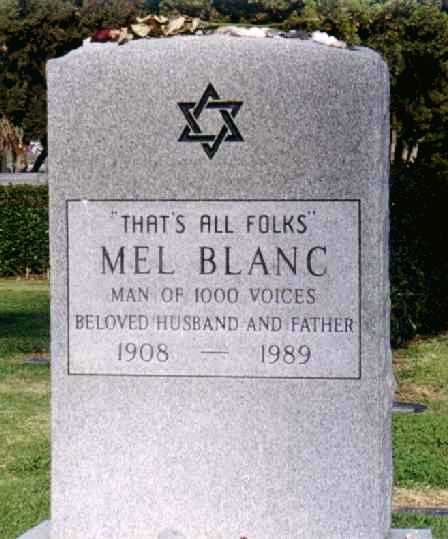 thimblefulsofhistory.blogspot.com
1. The Knights of Malta Cathedral Tombstones
Between 1539 to 1798 the Sovereign Military and the Hospitaller Order of St. John of Jerusalem of Rhodes plus of Malta were considered to be a tough and rough bunch. They fought, lived, loved and they also died on the Mediterranean Island. In the 1560's they had to withstand a Turkish siege. The final wish of the Knight Hospitaller's was to be buried underneath the floor of one of the holy cathedrals. Their tombstones are all inlaid with marble. Despite of the macabre history behind it, the tombstones seem to be beautiful at the same time.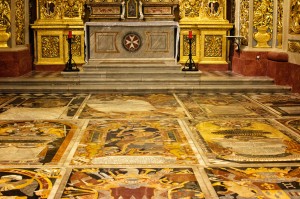 Conclusion
I think that I want a unicorn tombstone. What's the point of having a tombstone like everyone else? Be different with your tombstones and then that way you'll always be remembered for your uniqueness.