I love smoothies but sometimes I get tired of having the same ingredients in them. I love to put apples, bananas, raw honey and yogurt in my smoothies. There are lots of other ingredients that you can put in your smoothie but those are the most popular ones. What happens when you get tired of just having the regular ingredients in your smoothies?
Check out these 10 Weird Smoothie Ingredients below and see what you might want to think about adding in your smoothie next.
10. Black Pepper
I am sure that black pepper wasn't the ingredient you had in mind for a smoothie. It might even sound strange to add in pepper to your smoothie. However, the good news is that the black pepper helps with countering the sweetness and makes it more refreshing. In many tropical climates they use at least one ingredient that is hot and mix it with one that is sweet. Peppercorns gives smoothies more of a kick but ground pepper is not as noticeable. Having pepper in a pineapple smoothie is great.
Photo Source & Recipe link – realfood.tesco.com
9. Jicama
You might know Jicama as the Mexican potato. The flavor is nutty in a mild way and therefore, can be added to a variety of smoothie recipes. Jicama is actually extremely good for you because it's packed with Vitamin C and it also has fiber in it. First you need to peel it before you put it in the blender and then cube it. If you like nutty flavors then this is one that you should check out because I think that you will be pleasantly surprised.
Photo Source & Recipe Link: marketmakeovers.org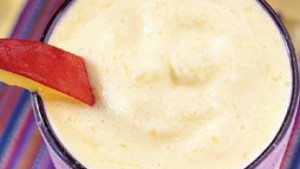 8. Spirulina
I am sure that you might be asking what is Spirulina? Well, Spirulina in short is sea algae. It's loaded with lots of vitamin B's in it and it also has magnesium, iron and protein. If you're anemic you might find that this will help you naturally. Best of all, it does not have any flavor. The only downfall is that it smells strange. If you can get past the smell of it then you could have a very healthy smoothie.
Photo Source & Recipe Link: eliciouslyella.com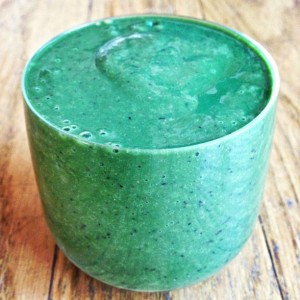 7. Basil
Yes, people put basil in their smoothies and I've also tried basil before in my smoothie. I do recommend adding basil to smoothies that might be light due to the flavor of basil because it's pungent. It will help with rounding the sweetness out. You can also add basil too strawberry smoothies or cantaloupe. Just remember that when you're using basil to limit how much you actually use because a little can go a very long way. You just need a small amount of basil to make it refreshing.
Photo Source & Recipe Link: healthysmoothiehq.com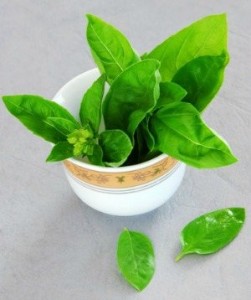 6. Beets
You can put a whole beet in your smoothie and make it taste very sweet. One word of caution is that a whole beet makes it taste rather earthy. Throwing in just half a beet can help with not making it taste so earthy. Adding in beets with berries can taste yummy together. There are also lots of antioxidant properties mixed with berries and beets. Surprisingly, bananas and beets also taste good together. If you want to do a cleanser then I recommend a citrus beet green cleanser smoothie. It can really help your system in general.
Photo Source & Recipe Link: incrediblesmoothies.com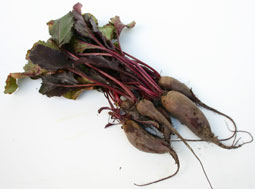 5. White Beans
I know. Your first reaction might be "yuck!" I thought the same thing as well but trust me, try them in a smoothie at least just once before you cross it off completely. If you don't have any protein powders around then white beans can help with replacing them. It can add in fiber to your smoothie. All you need to do is just add in one or two tablespoons of white cooked beans. They go best with banana smoothies, blueberry smoothies or even nutty milk flavored smoothies.
Photo Source & Recipe Link: somethewiser.danoah.com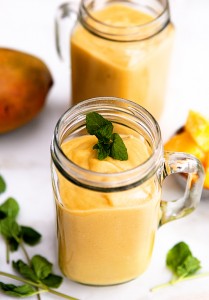 4. Avocado
I love avocado as even just as a snack by itself but it goes awesome with smoothies. Avocados can be great for lowering your cholesterol levels and they are packed with fiber in them. They also have more potassium in them then bananas. If you don't like bananas and need potassium then this is the one that you need to try. It's a known fact that people who have avocados tend to be healthier due to all of the benefits that they have.
Photo Source & Recipe Link: eatingwell.com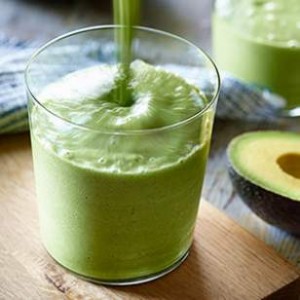 3. Pumpkin
Adding pumpkin in your smoothie can be a wonderful and refreshing treat at night. Pumpkin has lots of minerals in it, vitamins and fiber. Pumpkins taste great with bananas. You can easily make a delicious pumpkin banana smoothie. You can have a wonderful smoothie just by pumpkin itself if you're worried about having too much fiber in your smoothie then I recommend to opt out with the banana.
Photo Source & Recipe Link: wholefoodsmarket.com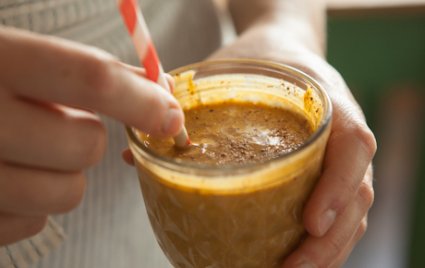 2. Nut Butter
If you've never had nut butter before in your smoothie then you're missing out on a big treat. Nut butter is rich with flavor. If you think it sounds like it would taste like peanut butter then you are right. Many people enjoy almond butter or even cashew butter but I tend to enjoy nut butter instead. Another bonus is that nut butter has L-Arginine in it This acid is a very essential amino acid that can help with relaxing the blood vessels. If you're stressed out then nut butter would be good to put in your smoothie.
Photo Source & Recipe Link: bonappetit.com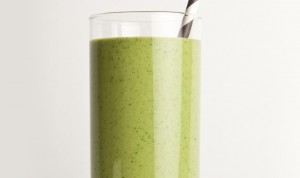 1. Cacao Powder
I actually love cacao powder in my smoothie. The reason why is because cacao powder is raw chocolate. Having raw chocolate is healthy for you. Raw chocolate is packed with lots of antioxidants. One thing about raw chocolate is that it can be bitter. You'll want to put it in a mix that's sweet. Sometimes I grab the Hershey's raw chocolate. If you can't find any cacao powder then try cocoa powder that's pure because it works the same way as cacao powder.
Photo Source & Recipe Link –honestcooking.com/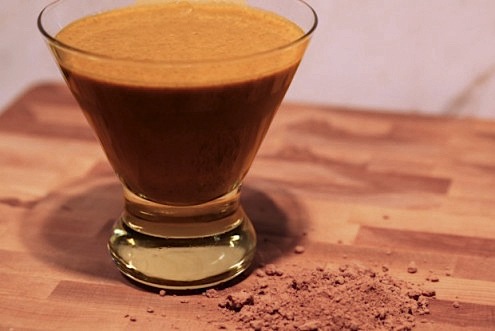 Conclusion
Just browse and see what other strange smoothie recipes you might can find whenever you get tired of having the same ingredients in your smoothie. You might be surprised as to what all you will find. Don't be afraid to try something new in your smoothie. Be adventurous. You might end up liking that strange ingredient.