There's been lots of research done in regards to ice cream flavors. I don't know about you but it's very hard for me to pick a favorite. It all depends on my mood. However, some people have a favorite. Do you find yourself going after chocolate ice cream each time or vanilla? If you have a favorite then you might want to see if your favorite ice cream flavor might actually reveal your personality. Your favorite ice cream might even change because of your moods and personality changing so it's good to try and remember what these flavors mean.
10 Ice Cream Flavors That Reveals Your Personality
10. Rocky Road Ice cream – A great listener, engaging and aggressive
Studies show that people who love Rocky Road ice cream might be aggressive, engaging and at the same time, a great listener. I enjoy Rocky Road ice cream a great deal but it's not one of my favorites. Rocky Road traditionally has marshmallows, nuts and chocolate ice cream in it. Due to the fact that it has chocolate in it then this ice cream can also help people who might be feeling depressed to feel good again.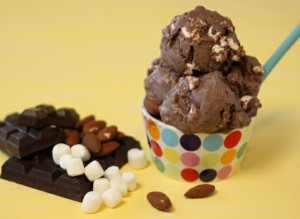 9. Peach Ice Cream – Your fun and you know how to live it up
People who like peach ice cream knows what it means to have some fun in their life. They know how to live it up regardless of what's going on. When everything seems to be boring they know how to change it and make it entertaining. It's these kinds of people you want at a party. Peaches have lots of awesome benefits to them. They can help with keeping the skin looking healthy because they are loaded with Vitamin A and C. Peach tea can even help with cleansing the kidneys.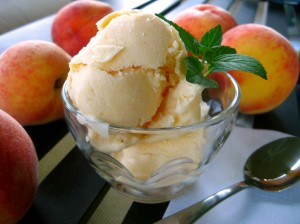 8. Black Berry Ice Cream – You're a lucky go happy type of person and a great friend
If you love black berry ice cream then you're a very lucky go happy type of person. You probably have lots of friends. You are extremely lucky in life. You might get knocked down sometimes but know how to pull yourself up fast because luck just comes your way. Blackberries have lots of Vitamin C in them and they are also bursting with bioflavonoid's.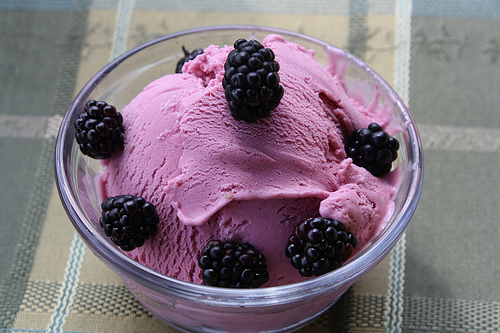 7. Mint Chocolate Chip Ice Cream – Competent, a go getter and extremely generous
Here's another one of my favorite ice creams that I enjoy. If your favorite ice cream is chocolate chip then you're more than likely to be competent, a go getter and extremely generous. Believe it or not, even chocolate chip ice cream can be healthy for you. This is also another great ice cream to have if you're feeling depressed or if you're stressed. It can help to pick you back up again.
6. Coffee Ice Cream – A perfectionist, conscientious and scrupulous
I love coffee ice cream as much as I do chocolate ice cream. If your favorite ice cream is coffee then you're more than likely a perfectionist, conscientious and a scrupulous. You're the type of person I want around to help with cleaning the home. It bugs you whenever the home is messy and you're the first to jump in to clean it just right. You might even consider becoming an editor or a pharmacist.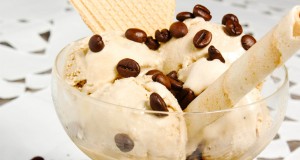 5. Peanut Butter Ice Cream – You're a born leader
Peanut butter ice cream lovers, you're in charge. You might have possibly been born a leader. You like to live large. You believe that you can have everything that comes your way and you work hard to get those things that you want. You might also frown on the people around you who don't work hard and tend to be lazy. You could be in charge of a big company or your own boss. Who knows. You might even be president one day.
4. Cherry Ice Cream – You're a really good person who might even trust people to much
If cherry ice cream is your favorite then you're a person whose not only good but might find yourself getting hurt a lot. You trust people a lot. This is not always a bad thing. Just remember to try and keep your guards up sometimes in life to prevent yourself from getting hurt so much. Live your life freely without always worrying so much as to what other people might think of you.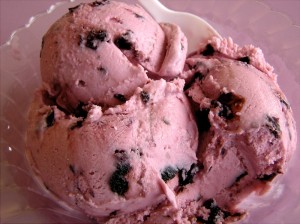 3. Very Berry Strawberry Ice Cream – Devoted, introvert and tolerant
Very Berry Strawberry Ice Cream lovers might make great partners or best friends. You're devoted, introvert and tolerant. You're always there to help the other person out. It's because of your devotion that makes you a wonderful worker. Even if you don't like your job much and could find yourself complaining about it sometimes, you still always come in and work because you're devoted to it.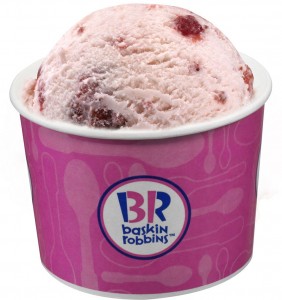 2. Vanilla Ice Cream – Idealist, Impulsive and maybe even possibly too suggestible
If Vanilla Ice Cream is your favorite then you might be impulsive, suggestible and even an idealist. You might find yourself always struggling with money due to being impulsive. You also might love to shop but have to learn how to limit yourself on your spending. If you're an idealist then you might consider becoming a teacher or counselor. You're great at helping others out who might be down and struggling.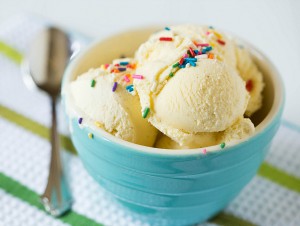 1. Chocolate Ice Cream – Flirtatious, dramatic, charming, lively and gullible
You love to flirt and people might also consider you charming. You're lively but at the same time you're also gullible. You just in general love people and love to be around them. Some people might make fun of you for being gullible. You're the type of person that I want to be around at a dance party. You know how to get others dancing. You're lively and others love to hang out with you. However, you can be dramatic at times but usually just when you're stressed out when something is going on with your friends.
Conclusion
I don't know about you but right now I could dig into a big bowl of chocolate ice cream!