When Halloween and fall comes around one thing that we see often happens to be pumpkins. They are popular during Halloween because you can turn one pumpkin into a scary one within just a few minutes. They are also popular during fall because of how well they blend into the fall scenery due to their colors. The only problem with them being so popular is you might get tired of seeing the same old pumpkin or jack-o-lantern during Halloween time.
If you want your pumpkin to stand out or look unique you might want to check out these 10 Unique Ideas for Carving Pumpkins.
10. Paint it black and turn it into the night sky with stars
If you don't want to spend much time carving your pumpkin or might be in a hurry, just paint it black. You can then poke some white stars around the pumpkin. Another thing that you can do to take it even further is simply poke some constellation stars in the pumpkin. This might also be a great pumpkin to take and show off to friends at school.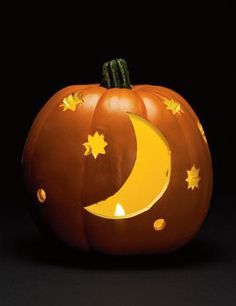 9. Carve a display and put animals in it
You can paint your pumpkin black or leave it as the color it is and carve a nice square into your pumpkin. Think about what kind of animals you're going to have in it. If you have wolves or bears you can put some grass inside of it and small trees. If you don't want to make it as scary, you can always just turn into a small pumpkin fish aquarium.
8. Carve out the inside of the pumpkins guts for body parts
This started out to be unique but it's quickly becoming popular. Carve out the inside of your pumpkin. Don't throw away the gut part of it. Instead, use it to look like body parts or either like it throwing up. You don't have to paint your pumpkin a color in order to still get the scary effect. One warning is it might cause young children to get sick if they see it.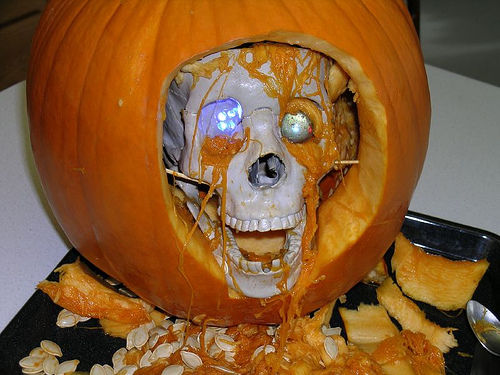 7. Carve a scary face on the pumpkin and put spooky flowers in it
Often times you might see scary pumpkins with frightening faces on them. They might have carved a clown face or maybe gave it a skeleton face. If you want to carve a scary face into your pumpkin why not just take it a step further. Put some spooky flowers in your pumpkin. The flowers you decide to put in the pumpkin might sync in with the face or color of your pumpkin. You can also always dye your flowers accordingly in order to really make them look unique and spooky.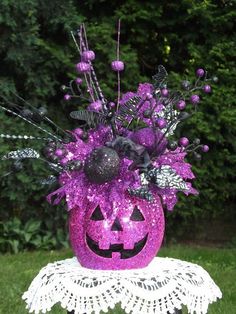 6. Create a festive or scary pumpkin cooler
Depending on what kind of party you're having or crowd you're entertaining around the holidays, you can create a hollow pumpkin and turn into a cooler. It doesn't even have to be used for alcoholic drinks. If you're entertaining a young crowd, throw some ice in it with some soft drinks. They'll get a kick out of the pumpkin. If it's for Halloween you might even want to put scary decorations inside.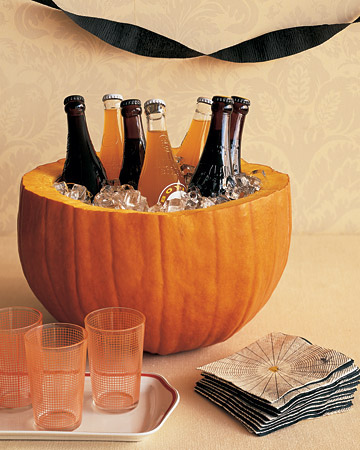 5. Carve some windows into the pumpkin and create a creature home
You can carve out some windows in the pumpkin and make them look very spooky. After you've done that then you can put creatures around the pumpkins. Some of those creatures include rats, spiders and snakes. You can also put a light inside of the pumpkin if you want it to really look realistic.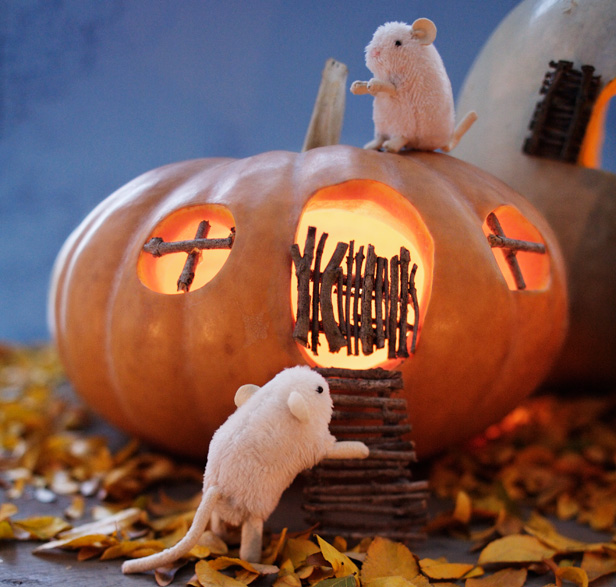 4. Turn into a fun dispenser pumpkin with spooky tasty treats
Here's a great idea for ones who might be having children around them. You can carve your pumpkin a mouth and put cookies or treats inside of it. You can also paint it blue or other colors depending on what kind of party you're having and theme. If you're having a party with young kids then you can make it look very cute and not scary at all. If you're having a party with older kids, you can make it spooky with how you paint the outside of the pumpkin or either with how you carve the mouth.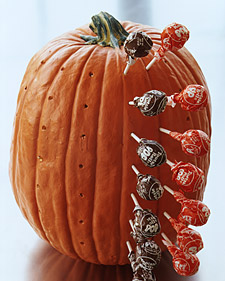 3. Carve your favorite movie scene or symbol into the pumpkin
One movie that will be popular around fall Halloween time is The Hunger Games. The last sequel comes out in November around the holiday season. It will miss October. However, that's not the only popular movie this year. You can carve your favorite movie scene or symbol into the pumpkin. If you love the Hunger Games, you can carve a mocking jay symbol. The ideas are endless.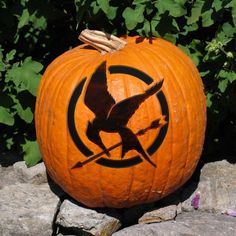 2. Get Your Pumpkin Geek On
There are so many ways that you can let tech inspire you with carving a great pumpkin. You can do a QR Code Pumpkin and create your very own QR Code and put it on the pumpkin. You can also be inspired by the latest tech tablets, gadgets or phones and carve a symbol to represent your favorite tech gadget.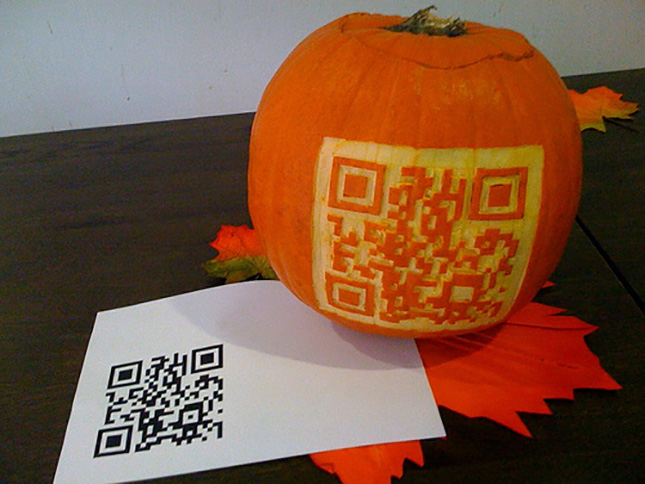 1. Put In Glo-Sticks In Place of Candles
If you really want to have a unique pumpkin, instead of using candles try Glo-Sticks. The best thing about using those instead of candles is you can often times buy a few of them and save more money compared to when you buy candles for pumpkins. You also don't have to worry about lighting up the candle inside with a match or a lighter with a glo stick. There's a variety of colors available just like with candles. You can incorporate this easily with almost whatever kind of scary Halloween face you're doing.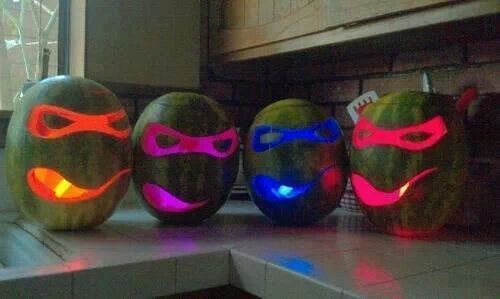 Conclusion
Don't be afraid of getting creative with your pumpkin. Carved pumpkins can be a great way to start up conversations or a wonderful way to spook people. You decide.