Now is the time to plan your New Years Eve costume if you haven't started planning it already. If you're unsure as to how you should dress, looking sexy on New Year's Eve is always in style. You can look sexy wearing black, gold and silver which tends to be the traditional New Year's Eve colors. Don't forget you'll need to also take some noisemakers with you so that way you'll be ready when the clock strikes midnight. You can easily find some of these costume ideas at your local store or you can pay for priority shipping and get them just in time.
Check out these 10 Sexy New Years Eve Costume Ideas
10. Sexy Black and Silver Happy New Year
This one never gets old. If you're into silver then you're going to love this idea. It's simply a sexy black and silver Happy New Year costume with silver hoops. I think the hat is a great addition with this costume. The hoops don't come with the costume but you can easily pick up some hoops at the store. I also recommend picking up a silver necklace that matches the outfit.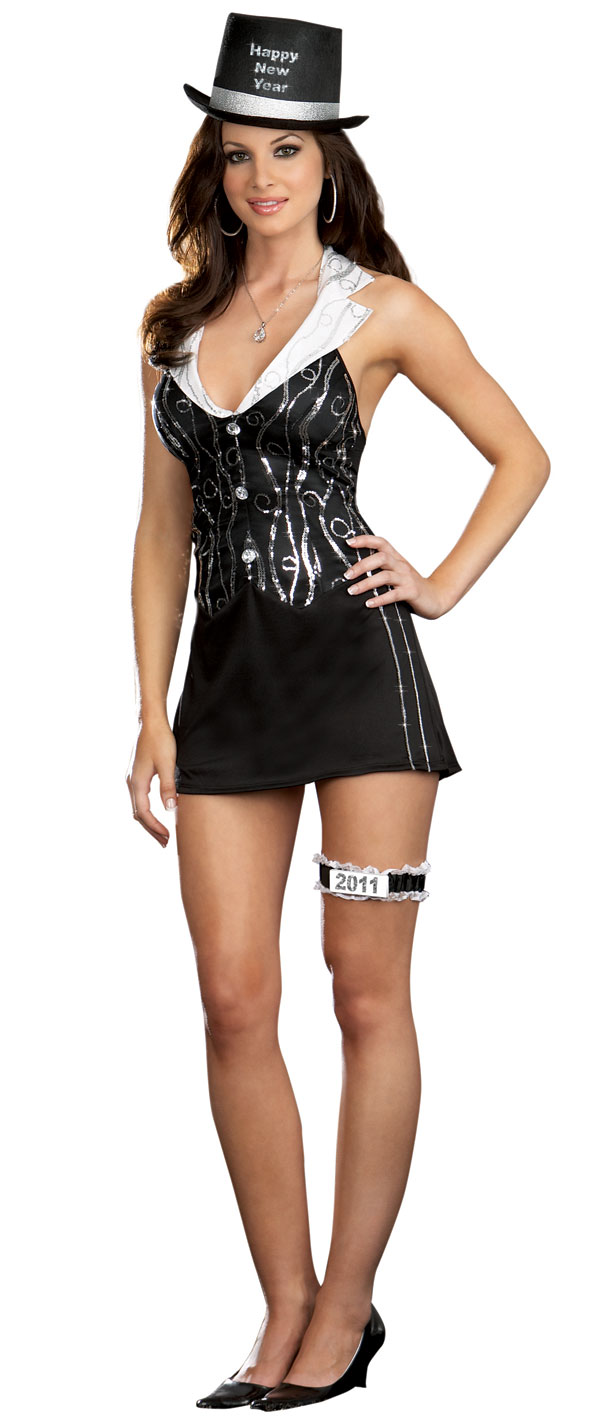 Where to buy: costumecraze.com
9. Sexy Mexican Costume
If you're looking for something different this New Years Eve or maybe a costume idea that's more international, then the Sexy Mexican costume might be just the thing for you. I love the bright colors in this and the hat just really adds to it. If you're celebrating New Years Eve with some friends from overseas then they would really love this costume.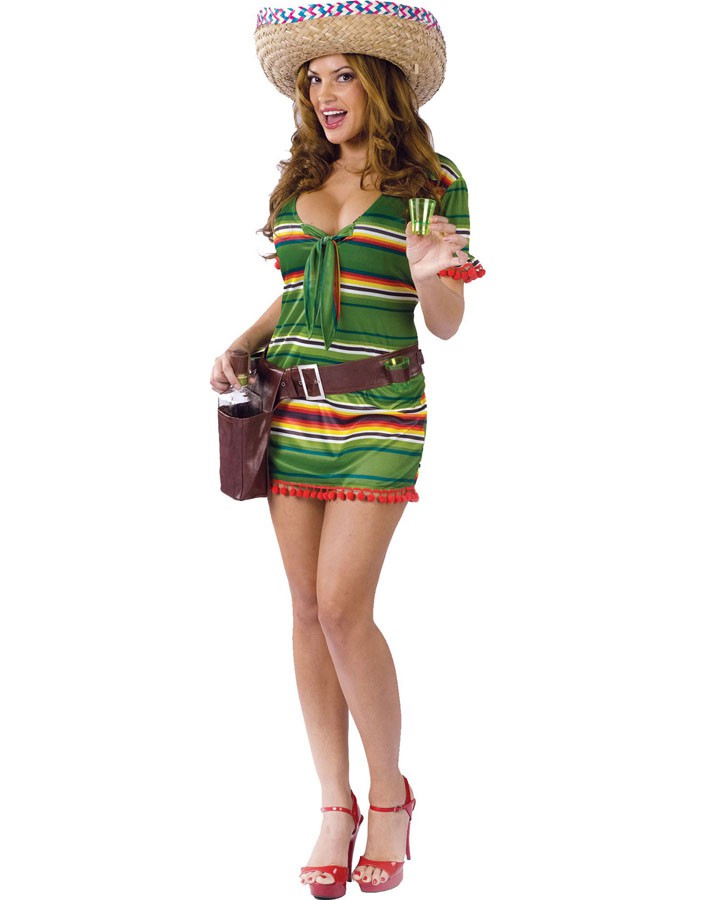 Where to buy: costumebox.com.au
8. New Years Sexy Sailor Costume
I just love this sailor costume idea for New Years! If you're wanting to look patriotic then dressing up as a sailor is a great way to do it. The blue and gold will blend in perfectly with the traditional New Years colors. There are lots of other sailor costumes for women available online but I really like how shiny this one looks. You'll need to buy the jewelry to match with the costume accordingly.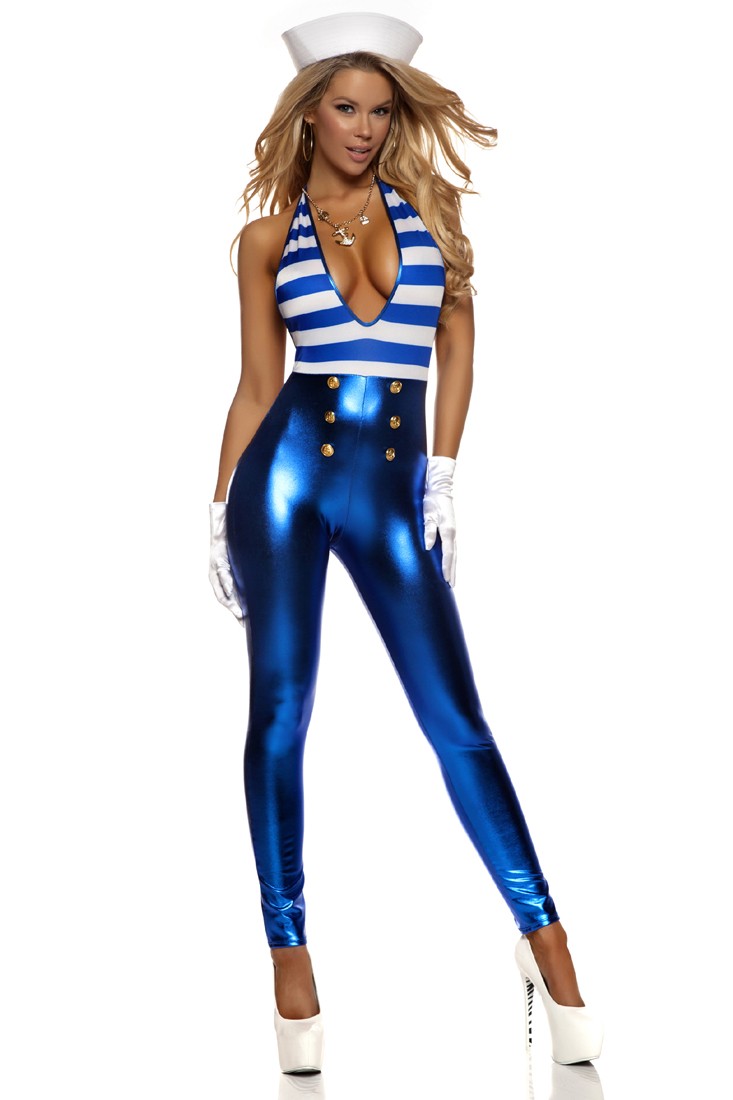 Where to buy: amiclubwear.com
7. New Years Eve Sexy Fairy Nymph Costume
If you love fairies and want to add in a touch of magic, then check out this sexy New Years Eve nymph fairy costume. I just love the purple and silver and bling with it. There are many ways in which you can find some good make up that matches the costume. Your friends will be stunned and amazed at your beauty the moment you walk in the room.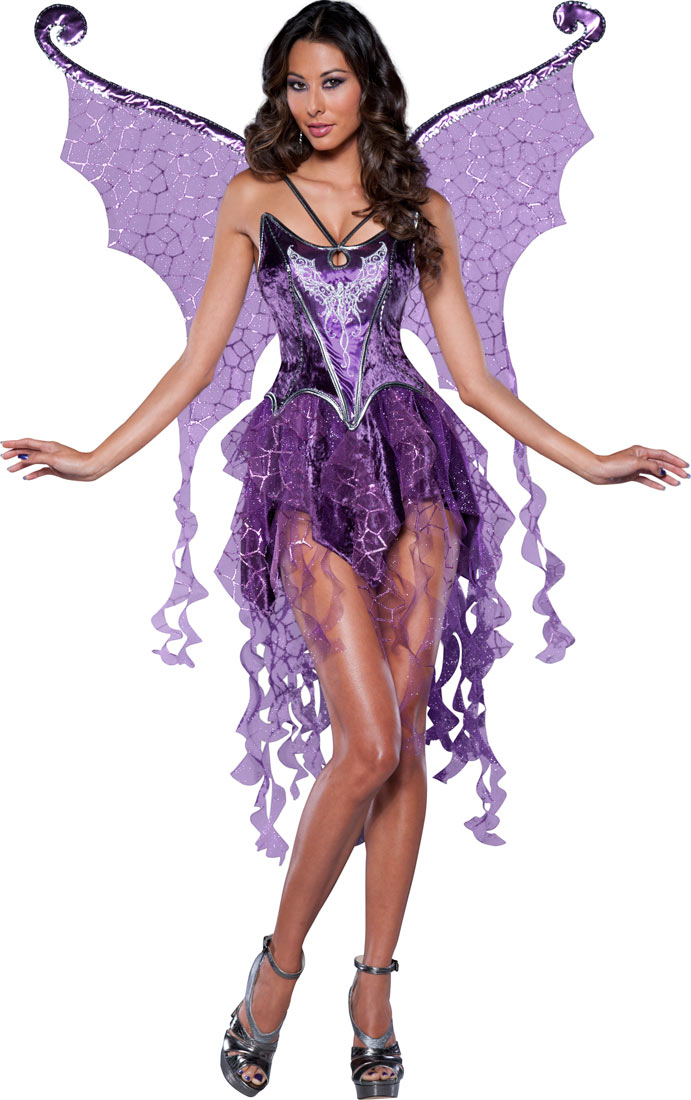 Where to buy: costumecraze.com
6. Sexy New Years Eve Popeye Costume for women
If you want to look more like a sailor with a touch of retro then go with the Popeye costume. This is a wonderful Halloween costume but yet at the same time it can be perfect for New Years Eve. Popeye never gets old. The Popeye fans will love you and even if they are not a Popeye fan they will still love how sexy you look in it.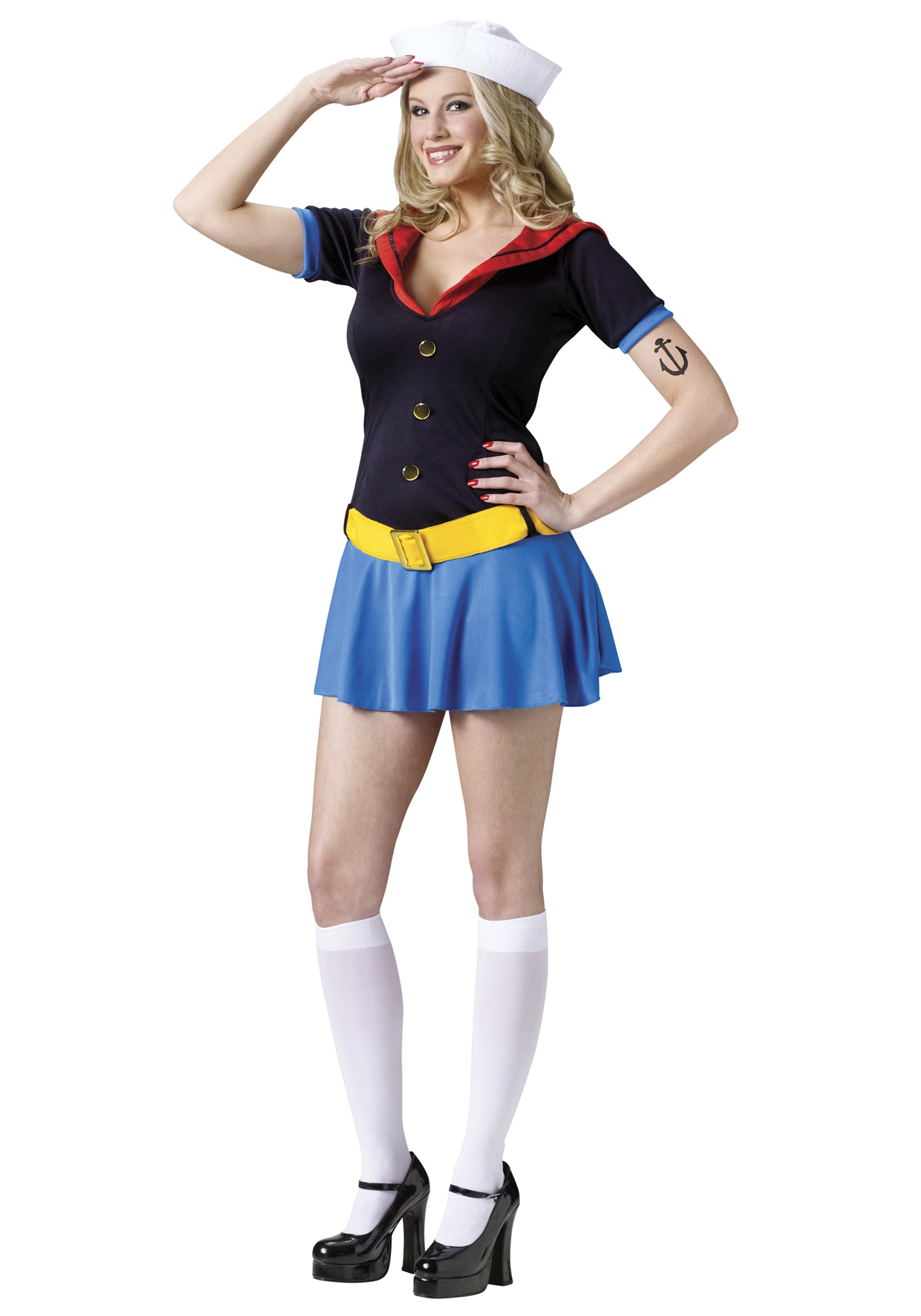 Where to buy: halloweencostumes.com
5. Sexy New Years Eve Mary Poppins Costume
This year Mary Poppins is back in style. Part of it has to do with the release of the movie Saving Mr.Banks. If you haven't watched Saving Mr.Banks and love Mary Poppins then I highly encourage you to watch it. You'll fall in love with Mary Poppins all over again and really see more of the struggles she had to endure as a child.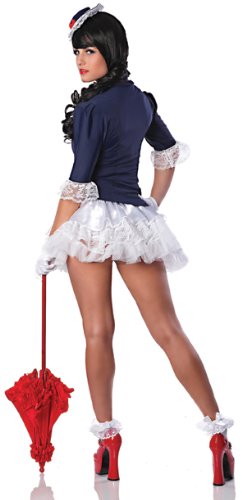 Where to buy: amazon.com
4. Red and White Sexy Candy Cane New Years Costume
The traditional red and white candy cane costume for New Years Eve never gets old! This is a very traditional costume for New Years Eve but it's also very sexy. The only suggestion I have is that you might want to add in some more jewelry so it has more bling. One thing that I love about this costume is the cute red and white candy cane hat with it.
Where to buy: handmade-website.com

3. Sexy Flashdance New Years Eve Costume
Flashdance is always in style because the movie never gets old. It's just one of those classic movies people love. You can easily buy these things individually at a store near you or buy the costume online. If you are trying to do a last minute costume then you can buy a shirt that's similar but it might not have Flashdance on it. However, the fans of Flashdance will know what movie helped to inspire you.


Where to buy: blog.partybell.com
2. Sexy Retro New Years Eve Costume
I think that movies and TV Series such as Downton Abbey seem to be bringing these kind of costumes back in style. This means that they are extremely popular this year at New Years Eve parties. What I love most about this costume is that not only is it fancy but you can also easily dress up this costume or dress it down depending on what kind of party you might be attending.
Where to buy: halloweenmachine.net
1. Sexy Captain America New Years Eve Women's Costume
This year super hero costumes are also in. You can also expect to see women dressed up as Captain America, the black Widow or any characters from the Avengers or Marvel movies. There are plenty of ways to dress up as a super hero. You can buy these costumes near you or you can go all out and get creative with some of the materials you might have at home. Whatever super hero costume you decide to do, just make sure that you look sexy in it.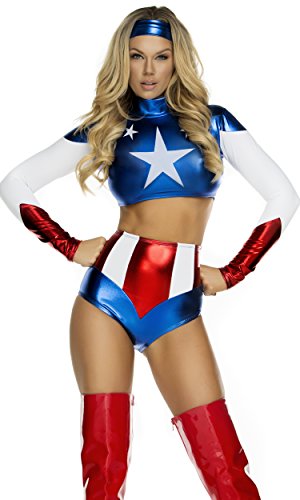 Where to buy: cheapsalepop.com
Conclusion:
Before you decide as to what kind of costume you're going to be wearing be sure that you check the weather and what it's going to be like outside. You may or may not need a coat. You also might need to take your umbrella with you. Just because you looked a few days ago doesn't mean that the temperature will be the same when you go out that night. If you drink don't drive and have a wonderful New Year!