Staying motivated and keeping your eyes fixed on a goal for weight loss and fitness can be tough. You might find yourself quickly becoming discouraged with your daily workout fitness routine or weight loss goal. Wearing fashionable workout clothes from Fabletics can help you get fit comfortably but you still might need an extra push to inspire you.
Check out these 10 Ways to Motivate Yourself for Weight Loss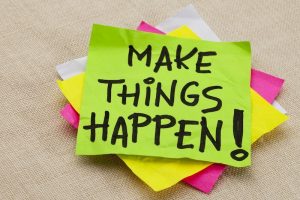 10. Challenge Yourself
You're never going to reach them if you stick with the same goals daily. Challenge yourself with them. Step outside of your comfort zone and find a new weight loss challenge. Maybe you've been walking 5 miles daily. Stop walking and start jogging instead.
9. Start Eating Smart
You might think you're eating smart but in reality, you might not be. The best way to figure out if you're eating smart or not is to write down what you're eating. Be honest
with yourself. Put down the time you eat, how much you eat and keep a food journal. This will help you to keep close eye on what all you eat and see what you need to change.
8. Stop Making Excuses
People put off weight loss goals and fitness plans because they pile up excuses. Stop making excuses for yourself. Just do it and go. You've put it off long enough now. See if there's a friend who might be willing to help and encourage you with reaching your plans.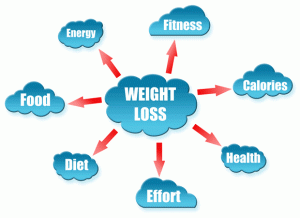 7. Think Positive
If you're always thinking negative about losing weight or complaining about it then stop it. Start changing your mindset and see losing weight as a good thing. Think positive about weight loss. You're doing your body a favor with it. Let go of negative thinking and think positive.
6. Sleep Better at Night
Sleeping better at night helps you in many ways. It can refresh you and give you the energy you need to go after your goals. When you don't have enough sleep at night you might find yourself cranky and not wanting to do anything. Develop a normal sleep pattern at night to help with making sure you get enough sleep.
5. Clean Your Closet Out
Get rid of old clothes and make space for your new ones. Knowing that you will soon need to do some shopping might help you with losing weight. Write down some clothes you want to buy in the future and what size you want to be. Keep that image in mind when you're losing weight.
4. Focus on Feelings Instead of Numbers
When you're losing weight or plan on losing weight soon, stop focusing on how much you need to lose. Instead, focus on your feelings. It feels amazing when you have lost weight. It also feels great when you've exercised and have your blood pumping again. Don't focus on numbers because that will frustrate you. Just know you're doing the best you can when you focus on positive feelings.
3. Reward Yourself
Denying yourself rewards might cause you to binge later. Carefully plan out how you will reward yourself. Don't overdo your reward. Maybe have a small bite of chocolate or either half a candy bar but then save the other half for your next reward. You don't even need to reward yourself with food. Maybe even shop online and get some clothes that you love that will help you feel better about yourself when exercising. Fabletics is one store that you can browse online and treat yourself to some great clothes.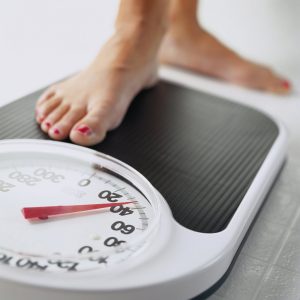 2. Don't Weigh Yourself Daily
A lot of people make the mistake with weighing themselves daily. You might find that being able to maintain your weight this way is good but if you're trying to lose weight that it has the opposite effect. All you need to do is just weigh yourself at least once every couple of weeks and see how much you have lost.
1. Take Pictures of Your Weight Loss Journey
Looking at pictures of yourself can be very encouraging. Post your weight loss pictures on Facebook or on other social media sites and encourage others. Your pictures and journey might be exactly what someone else needs to help them with weight loss. A picture is worth a thousand words regardless of it being on social media or elsewhere.
Conclusion
Don't ever give up. When you feel like you're about to give up just hang out with some positive people and remember why you started the journey. Sometimes it can get extremely hard right before you start to see the results.