It's hard to know when you should or should not tip someone these days. There are lots of people who live off mostly tips. There are times when you need to tip someone because your expectations were exceeded and maybe the work they did was beyond what they thought and that's when a tip is deserved. One thing that you might not know is some people even get into trouble if you tip them. This is when it gets very tricky. Here's where it's good knowing what people should get tips and what people shouldn't get tips.
Here are 10 People That Should Get Tipped Regularly
10. Subway Employees
Did you know that Subway employees can get tipped? Was that Subway out of this world? Find out how you can tip the one who made it for you. When you tip them then they will remember it. Having a Subway Employee on your side is awesome if you're a fan of Subway and this is the best way to see the employees smile.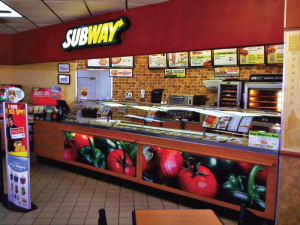 leviton.com
9. Janitors
Being a janitor can be very hard. A lot of people just don't even notice them. Janitors deserve tips because they come in and help make the floor clean for you. Did you accidently make a huge mess on the floor and had to ask help from the janitor? Giving them a tip is the best way to show appreciation.
8. School Bus Drivers
Let's be honest here. School bus drivers have a hard job. People might think that sitting in the seat and driving kids back and forth to school daily is easy but it's not. If your school bus driver has had a hard day or your kid gave them a hard time, the best way to turn the situation around is with tipping them.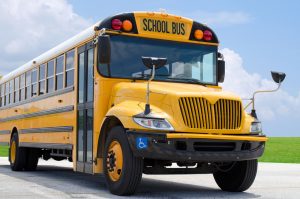 shouselaw.com
7. People Who Mow Lawns
Mowing your lawn is hard work. Maybe you had an arrangement with them beforehand. What if they did a lot more then asked and really impressed you? What if your yard now looks incredible. The best way to show people who mow your lawn thank you is with giving them a tip.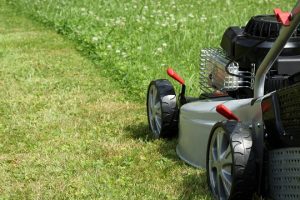 TalkLocal
6. Hotel Maid 
When you go on vacation and feel lazy and your maid has to work hard, give them a tip. It's just the right thing to do. Maids don't get paid near enough like they should and they appreciate the tips that you give them. You never know how much harder a maid might work to make sure that your room is very clean when you come.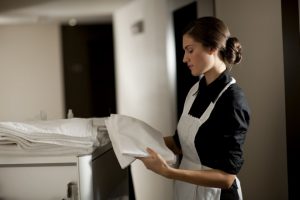 Oyster.com
5. The Nanny
If you love your nanny and want to show appreciation, try giving the nanny a tip. Maybe the kids were rough and the nanny had a bad day with them and did amazing regardless. Giving her a tip might even help with ensuring she will come back again. She will then know that you appreciate her and all that she's done with your kids.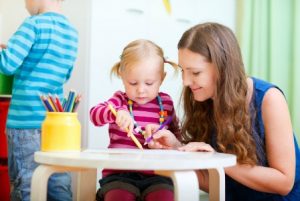 sheknows.com
4. Hair Stylist
Hair stylist is another job that you might think they get a lot of money but in reality, depending on where they live they mostly don't. Tipping them if you are really happy with your haircut is the best thing to do. Trust me, hair stylists remember who tips them and who doesn't. If you go to your hair stylists regularly I am sure that they would be happy for a tip.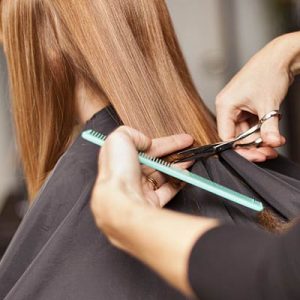 health-clippings.blogspot.com
3. Nursing Home Staff Who Do Errands
Do you have a nursing staff that helps to run errands for you? Maybe they even help with running errands for your family members. Maybe they went above and beyond with doing the things needed and got things done on time. Tipping them $5 or more is something that they would reapply appreciate and remember next time that they help you.


adultcareofchestercounty.org
2. Pet Groomers
Pet groomers have a lot of patience to deal with pets and groom them up daily. Increasing the tip to around 5% or 10% is the best way to show your appreciation. If you plan on going back to them several times, it's also even more important that you show your appreciation this way.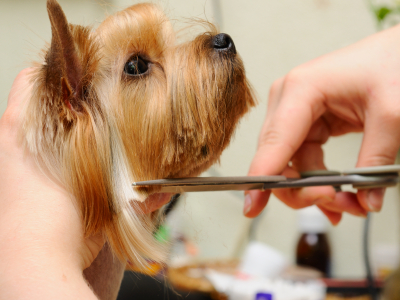 mobilepetgroomingsandiego.com
1.Taxi drivers
Taxi drivers don't make the amount of money that they should. They work hard to get you to the place you need too on time. Sure, they give you the amount that you owe but giving them a tip also means that you appreciate their service and making sure that they get you to the place you need on time. If they are very rude or don't get you to the place that you need on time, then that is a different situation.


pouet.net
Conclusion
If you're not sure if the person should or can be tipped, ask them if they would like a tip. This way if they can't be tipped then they will tell you no thanks but often times they will appreciate a tip. Some jobs just don't allow them to get tipped so never get upset if they refuse a tip. It might be against the jobs rules and regulations but they will still remember the thought of you giving them a tip and they will know that you appreciated their hard work.