Valentine's Day is indeed an exciting time that tickles everyone's hearts, especially to married couples, engaged pairs, and those who are just starting to count many more celebrations together as loving duos. If you have not yet finalized the places that you would like to visit or spend your Valentine's Day with your special someone, you might consider these recommended top 10 places to visit on Valentine's Day 2013. It would just happen once a year aside from your birthdays, anniversaries, and weddings, so take advantage of the romantic setting that it could give you so you could cherish intimate moments of your love.
10. The Spontaneous Las Vegas
Photo Source: http://en.wikipedia.org/wiki/File:Paris_Las_Vegas_2009.jpg
If you have not yet explored Las Vegas even though you are living in the United States, this is the best place where you could show and experience the spontaneous side and spice of life. It's an appropriate location where you could book in some of the prestigious and known hotels. You could enjoy the Hidden Valley, Red Rock Canyon, Las Vegas Motor Speedway, Zion National Park. Be thrilled with rides in the Venetian Gondola and watch musical shows.
9. The Richest Heritage of Maui, Hawaii
Photo Source: https://www.facebook.com/FourSeasonsResortMaui/timeline
If you want to settle in the freshest and newest spot where you could truly relax and enjoy wonderful heritages on earth, you could be on it, in Maui, Hawaii. This is a perfect escapade for the newlywed couples who would like to enjoy each other's company, and spend more solitude together. Of course, beaches are the best trademarks of Hawaii especially in Maui, where you'll fall in love with their black sand beaches, cultural destinations, seafood restaurants, and other festivities that showcases the colorful culture of the country.
8. Enjoy Real Color in Copenhagen, Denmark
Photo Source: http://blog.groupon.es/2012/10/12/imperdible-en-barcelona-cosas-qu-hacer-si-vas-a-la-ciudad-condal/
If you want to go for nature and be near to divine and magical creations, the well-preserved surroundings of Copenhagen, Denmark offers you the greenest and most beautiful flowers that you will ever behold. You'll be fancied as to how the sun goes down, how flowers in Tivoli smiles, and how you'll savor the Winter Gardens. This is one of the best European Valentine's dates that you could offer to your wife and fiancée.
7. The Beginning in Ushuaia, Argentina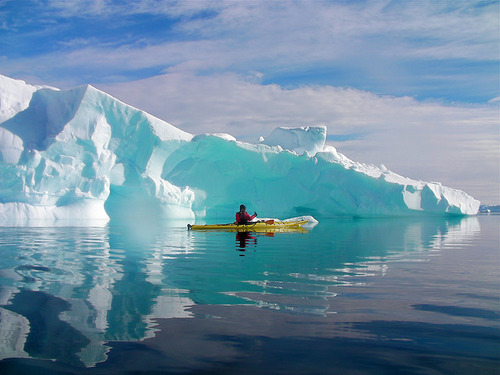 Photo Source: http://blog.livedoor.jp/fistoria/archives/1182007.html
It is hidden in the southernmost part of the world where you could plan your beginnings, and create colorful memories together. Whether you are just trudging your way towards a new life as a married couple and even renewing your existence, the place itself is a spiritual abode where you can be refreshed and rejuvenated. It's one of the most romantic places that you should not let go unwritten on your list. You could try the Tierra del Fuego National Park Half-day tour with a choice to avail the End of the World Train Ride, tour through Beagle Channel Sailing or try the 3-day adventure tour of Ushuaia. It is also called an American Home in the south because of the wild-life location it preserves.
6. The Hidden Jewels in Prague, Czech Republic
Photo Source: http://www.femalefirst.co.uk/travel/11-traditional-valentines-day-destinations-275825.html
You won't say no if you plan to have a European tour this year of 2013, especially on Valentine's Day. It's compared to a precious jewel that you would like to hold and keep. Be enriched and amazed with their amazing architecture and buildings, both old and contemporary. You'll love how it has preserved the conservative and traditional serenade from the musicians, the quirky set-up of any ancestral and time-honored street shops, vendors, and other solitary sites that you can't find in any places on earth Karlovy Vary, Charles Bridge, the Old Town Square, Jewish museum, and other historical jewels in Prague.
5. The Relaxing Moment in Marrakech
Photo Source: http://www.travelweekly.co.uk/articles/2012/05/17/40515/marrakech
If you are not going to settle in common places, definitely Marrakech is a rare place to go in Morocco. In fact, it is known as a city of Romance, so why not spend a romantic date on Valentine's day on a place where you could feel more the spark of your love in your relationship as a couple. You'll love the palm groves that surround the place, enjoy the kind of enchantment that this spot gives, and of course, the magical history that envelopes this place because of snake charmers, musicians, and fortune tellers.
4. Discover a Paradise in Oberhausen, Germany
Photo Source: http://socializarq.com/arq/diseno/page/16
If you love to shop, it's the best place to bring your girl. It's a discovery, especially if you would go to this place before February 12, 2013 since there would be a Carnival/Shrove Tuesday and Carnival/Ash Wednesday before you hit the day of romantic gestures and expressions in the gem of Oberhausen, Germany. You could do your marriage proposal here as you welcome Valentine's Day.
3. One Cold Night in Amsterdam, Holland
Photo Source: http://www.gudertour.com/
Why not spend a one cold night in Amsterdam, Holland by having a canal boat tour, where your eyes would enjoy the beauty that transcends not just in the surroundings, but in your heart as you share it with your significant other. You may also opt for a Dutch ice skating, and even book for a romantic cruise. In fact, it's one of the favorite spots for lovers who are seeking to be married in a romantic city where chocolate, being a girl's favorite, is found, love boat adds romanticism, and take pleasure in featured spots for movies that were shot here.
2. Create Your Own Fairytale Story in Venice
Photo Source: http://vikendplaner.info/eng/ideas/valentines-day-verona-sirmione-venice-1617.02.2013-3967.html
If you don't want to add to the volume of couples who would be visiting Paris, Venice is the next best place that you could visit. In fact, it's the right location where you could create your own fairytale along with your spouse and partner. Appreciate the dazzling features of architecture, the repeated songs from gondoliers while   having a gondola ride and a peaceful can tour while beholding the seamless history of Venice. Have a taste of the delectable pizzas and traditional stores that will bring you to the beginning of the history of Venice. There are various events and programs that you will truly adore such as classical concerts, be educated with their tours in Museum, Doge's Palace, Bridge of Sighs, St. Mary of Friars, and other untarnished itineraries for days especially on Valentine's day.
1. A Trip to Paris, France
Photo Source: http://www.wallstock.fr/villes/eiffel-tower-france.jpg.php
This is not just a favorite romantic place on Valentine's Day, but it's a dream getaway for all couples and lovers. This is the best European venue in celebrating heart's day. You'll know how to say I love you often because the location invites you to be in love. Eiffel Tower is the number one destination on your list of itineraries, a dinner cruise is a perfect option as you enjoy the romantic twilights under the shimmery night while supping on the best delectable cuisines, and visit important places to add the tickles that you feel in your heart. Some of these spots are Notre Dame, Moulin Rouge Show Paris, Viator VIP: Palace of Versailles Small-Group Tour with Private Viewing of the Royal Quarters, Jardin des Tuileries, St. Germain des Pres, and other interesting places to renew vows of love.