Musicians are among the highest paid celebrities in the world today. As the world struggles to recover from the massive economic crisis, musicians are there, earning big with millions of dollars in their pockets for every song that they sing. Because musicians are generally known for being big earners, some say that many amateur band members today take the courage to enter the music industry as professional musicians, hoping that it could be their easiest and most prolific way to making a living. Because being a musician is often linked to easy money, many people who are endowed with musical talent make strides toward being noticed and eventually entering the music business. The more followers a singer has, the higher his value as a musician. Every year, Forbes magazine releases a list of the ten highest paid musicians in the world, and each one on the list is selected based on his total earnings for the entire year, including his gross sales, touring, endorsements, merchandise sales, and other ventures. Before finalizing the list, Forbes gathers data from Pollstar, RIAA and others and conducts interviews with industry insiders such as concert promoters, lawyers, managers, agents, and musicians themselves. Here is a list of the ten highest paid musicians this 2013:
10. Beyonce
Photo Source: noisey.vice.com
American singer, songwriter, and actress Beyonce had a year off following the birth of her baby Blue Ivy. This 2013, she got back on the road with her Mrs. Carter World Tour, which allowed her to earn as much as $53 million in just a matter of months. On top of her over $2 million earnings in every city she played, she also collected millions of dollars from her old hits and non-musical ventures, including her Pepsi and H&M endorsements and her House of Dereon clothing business.
9. Elton John
Photo Source: www.gigwise.com
Despite his age, Elton John still continues to make money in the music industry, with a gross income of over $1 million per city per night. This year, he released his new album entitled Diving Board, which served as his first solo effort after seven years of hiatus in the international music scene. According to reports, Elton John is now gearing up for a series of tours from Las Vegas to Moscow in the first quarter of 2014.
8. Taylor Swift
Photo Source: www.billboard.com
Last October 2013, Taylor Swift released her fourth studio album entitled Red and sold 1.2 million copies on the first week of its release. Her first single, We Are Never Ever Getting Back Together, turned out to be her first song to top the Billboard Hot 100 Chart. Taylor Swift is one of the highest paid musicians of 2013 with a gross value of $55 million. Her success this year was also brought by her endorsement deals with Diet Coke, Sony, and Covergirl.
7. Justin Bieber
Photo Source: www.pardaphash.com
Since this Canadian pop musician, actor, and singer-songwriter appeared on the cover of Forbes last year, Justin Bieber has toured the world and earned another $58 million. He was discovered in 2008 by American talent manager Scooter Braun who saw his videos on YouTube and later arranged a meeting with him. Since his debut as an artist, Bieber has received several awards, including Artist of the Year Awards at the 2010 American Music Awards and the 2012 American Music Awards, and was nominated for Best New Artist and Best Pop Vocal Album at the 43rd Grammy Awards. He currently has 40 million followers on Twitter and was recently recognized by Forbes as the third most powerful celebrity in the world.
6. Bruce Springsteen
Photo Source: www.zimbio.com –
Best known for his work with the E Street Band, American musician singer-songwriter Bruce Frederick Joseph Springsteen is widely known for his brand of heartland rock, poetic lyrics, Americana sentiments, and lengthy energetic stage performances. He is nicknamed "The Boss" and has produced commercially accessible rock albums and somber folk-oriented works. AS of today, his most successful studio albums are Born in the U.S.A. and Born to Run. He has sold over 64 million albums in the United States, making him the fifteenth highest selling artist of all time. This 2013, he returned with a concert that grossed in excess of $1 million per city, allowing him to earn as much earnings as $64 million.
5. Coldplay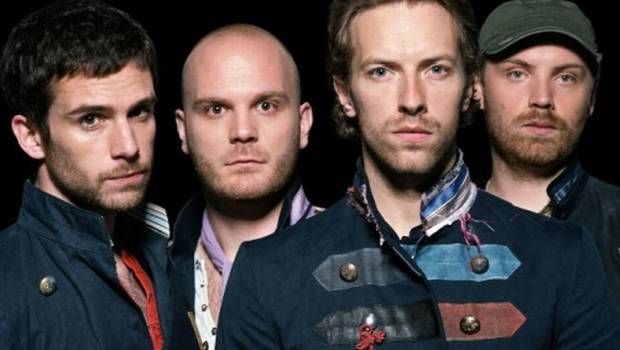 Photo Source: equalizermag.com
In 2000, British rock band Coldplay achieved worldwide fame with the release of their single entitled Yellow. This band was formed in 1996 by lead vocalist Chris Martin and lead guitarist Jonny Buckland at University College London (UCL). Since its formation, Coldplay has won several music awards, including eight Brit Awards—Best British Group three times, five MTV Video Music Awards, and seven Grammy Awards from twenty five nominations. It has also sold over 60 million records worldwide. This group has long been compared to Irish super group U2, and this year, it earned much because of its world tour that pulled in more than $3 million per city. The value of Coldplay as of December 2013 is pegged at $64 million.
4. Toby Keith
Photo Source: www.gactv.com
This American country music singer-songwriter, record producer, and actor released his first four studio albums in 1993, 1994, 1996 and 1997. All these albums earned gold or higher certification and made it to the top of several music charts. Today, he is known as the top earner in the field of country music after pulling in as much as $270 million over the past five years. All his earnings came from the millions of records that he sold, hundreds of concerts that he played, the 18 restaurants that he opened as well as the mescal line that he launched. In one of his recent interviews with Forbes, he said: "The beauty is where it synergizes with my label. I don't have to look for a place to play. They're in Toby's house. They're drinking Toby's liquor. That's Toby's act." His earnings this 2013 have already reached $65 million.
3. Bon Jovi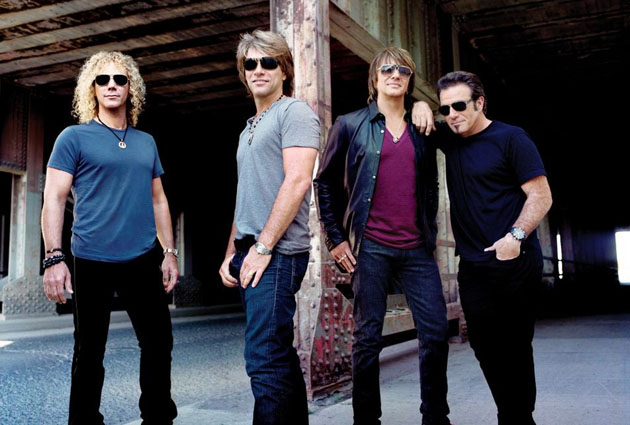 Photo Source: www.prweb.com
Most popularly known for songs Always, You Give Love a Bad Name, Livin' on a Prayer, Bad Medicine, I'll Be There for You, Wanted Dead or Alive, Born to be My Baby, Lay Your Hands on Me, Bed of Roses and Always, Bon Jovi is an American rock band from New Jersey. It consists of lead singer and namesake Jon Bon Jovi, guitarist Richie Sambora, bassist Hugh McDonald, keyboardist David Bryan and drummer Tico Torres. The name of their latest stadium tour, Because We Can, grossed $3 million per city, and all in all, they earned more than Kanye West, Skrillex and Carrie Underwood. Their earnings in 2013 stood at $79 million.
2. Lady Gaga
Photo Source: www.showbiz411.com
Lady Gaga is an American pop singer, song writer; activist, record producer, businesswoman, actress, and fashion designer who rose to prominence in 2008 following the release of her album entitled The Fame. She began performing in the rock music scene of Manhattan's Lower East Side, and by the end of 2007, she signed a contract with Streamline Records. As a musician, she is recognized for her flamboyant and diverse contributions in the music industry through her fashion, performances, and music videos. By the end of 2013, her value as a singer is pegged at about $80 million, which could have been much bigger if her ARTPOP album had been released before the scoring period. Her tour is said to have grossed $169 million.
1. Madonna
Photo Source: wp.clicrbs.com.br
Born in Michigan, Madonna Louise Ciccone, more popularly known as Madonna, is an American singer, songwriter, director, and actress who is known for creatively and constantly reinventing her music and image while retaining a standard of autonomy within the recording industry. Her immense popularity began as she pushed the boundaries of lyrical content in mainstream popular music and imagery through her music videos. She is widely praised by critics because of her diverse musical productions which are known to induce public controversy. Her value as a singer is currently $125 million, and bulk of her earnings this year is said to have come from the tail end of her MDNA tour. She was also able to augment her earnings through merchandise sales at concerts as well as her Material Girl clothing business and Truth or Dare fragrance business.