Here at Tip Top Tens we're all about the number ten and for our latest numerical rundown we've picked out the Betfair Racing Betting app. Pitched as one of the market's leading pieces of software, this platform offers a myriad of benefits for the seasoned gambler so we've put together a list of ten ways you can use the app to make more money: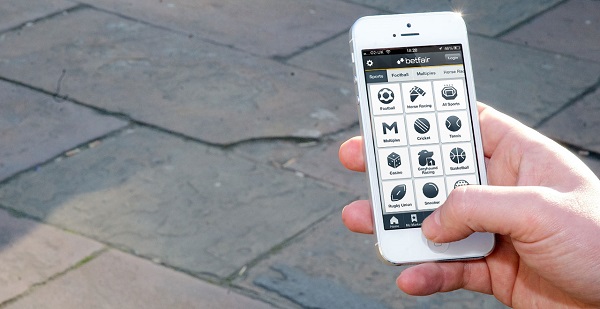 Live-play Perks: Because the Betfair racing betting app gives you quick access to each day's live markets it's possible to access the best odds without any hassle. For this reason you should always make live betting markets your first port of call.
Become Short-sighted: In line with our first money-making tip, you should always consider the short markets ahead of future markets. While you can still find a slew of generous odds when the a wager is a few days away, you can often find better odds in the present and mobile apps are great for taking advantage of this.
Presets Make Perfect: Mobile racing apps all you to set a number of personal specifications and you can use these to speed up your betting process. Focus on things such as favourite sports and desired wagers to make your experience smoother and more efficient.
Bankroll Basics: Because you set your own preferences inside the Betfair racing betting app it makes it easier to manage your money. By defining your own betting limits you can reduce the risk of going broke when you use the operator's mobile platform.
Get the Inside Track: Operators often want you to help inexperienced bettors by pointing them to some of the best bets of the day. You can often find these at the top of Betfair's betting menu and, thus, access them much easier.
Speed is Key: To become a successful sports bettor you need to be quick on the draw and the best way to do this is through a mobile app. Use Betfair's proprietary software to easily access the best daily odds.
Stay Connected: Sometimes you may read a headline or news story that makes you want to place a bet and the only way to do this sometimes is through your mobile. Thus, if you want to make money from sports betting your need to read everything you can about your chosen sports and pounce on an opportunity when you see it.
More Options, More Money: Mobile racing apps are all encompassing which means they will offer racing bets from across the world. Instead of simply focusing on national races, use the mobile software to explore international markets and find yourself some more value.
Link it Up: Using your mobile app with Betfair's main site is a fantastic way to boost your earning potential. Make sure both platforms are synced up so that you can constantly be in touch with the betting exchange.
Stay Safe: Always ensure that your mobile device and your Betfair racing account are password protected. Use a complex password to keep your bankroll safe at all times.