Poker is a game that seems to positively encourage nicknames, and there are many players on the live poker tournament circuit that are known more by their nickname than their real name. And today, with so many millions playing poker online, nicknames are often used as usernames on the online poker sites. With the rise of internet gaming, usernames started replacing nicknames. Online casino as are also actively encouraging the use of nickname derived usernames.  Going through the roster of player usernames on big name online casinos such as bgo, Sky Vegas etc  will prove this point. For example, if you play at the bgo casino, you'll see a wide variety of nicknames coming up when you sit down to play any of the poker games.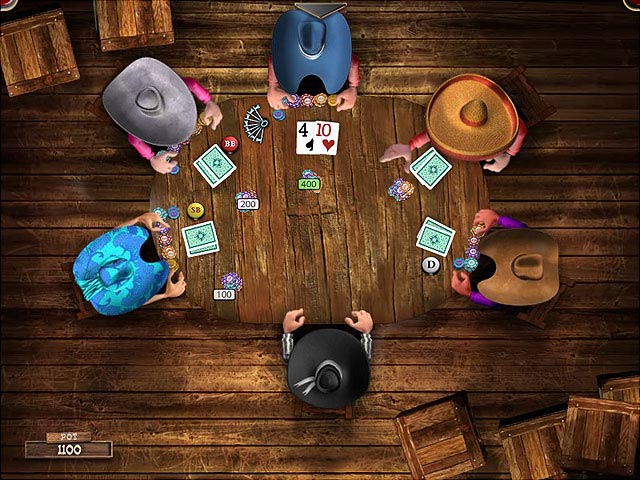 The origin of most of the famous poker nicknames given to players by other people, though, is usually down to a character trait or physical characteristic. Here we line up some of the most well-known ones.
1. Unabomber
Due to his choice of poker-playing outfit, a hoodie and sunglasses, Phil Laak was nicknamed Unabomber when he first started playing on the WSOP circuit as he bore a certain resemblance to the real Unabomber, Theodore Kaczynski. Laak's nickname stuck, and he still sports the same kind of clothing at the poker tables.
2. Annette_15
At only 15 years old, Annette Obrestad, from Norway, started playing poker online and she quickly became a successful player at live poker tournaments, too. The nickname is the online username she chose when she first started playing.
3. Amarillo Slim
Thomas Preston was a long and lanky guy from Amarillo, so there wasn't too much imagination used devising his poker nickname. He referred to himself as the 'World's Greatest Gambler' and was one of the first stars of poker, winning the WSOP main even in 1972.
4. Nick the Greek
Again, this nickname wasn't overly creative. Nick Dandalos was Greek, but moved to the States when he was young. He was also known as the King of Gamblers, and was a hugely successful player in his day. However, before he died he was reduced to playing £5 limit games in Gardena, California.
5. Poker Brat
When Phil Hellmuth Jr won the 1989 WSOP main event, he was the youngest person ever to do so, at the age of 24. Combined with his youth, the fact that he also had a knack of throwing tantrums at the poker table earned him his nickname. He's older and wiser now, but he's still the Poker Brat.
6. Poker Babe
Erica Schoenberg was a fashion model and basketball pro player. She learnt to play blackjack when she was taught by the MIT blackjack team and then transferred her card-playing skills to poker. Her nickname comes down to her physical attributes!
7. The Tiger Woods of Poker
Phil Ivey won his first WSOP bracelet in 2000 aged 23. He's won another seven since then and is regarded as one of the best all-round poker players in the world. His other nickname, No Home Jerome, is linked to an ID card he used as a teen to play poker in Atlantic City.
8. Fossilman
Greg Raymer won the 2004 WSOP main event and is nicknamed Fossilman as he enjoys fossil collecting. He keeps a fossil in his hand as a card protector while playing poker.
9. Kid Poker
Daniel Negreanu started playing poker at 15 and when he won his first WSOP bracelet in 1988, he was only 23. He earned his nickname as he was always the youngest at the table. He thinks he'll grow out of it eventually, but he's pushing 40 and is still referred to as Kid Poker.
10. The Robin Hood of Poker
Barry Greenstein's nickname origins aren't too difficult to decipher. He has donated large amounts of his poker wins to charity. He has won three WSOP bracelets and won two WPT tournaments.