If you are thinking of visiting the USA then you're in for a treat. There are lots of places to consider looking into and checking out. One of the biggest hotspots in the USA is Los Angeles. It is a time when the country has become more coordinated and sophisticated in its struggle for attracting more and more visitors. The same pattern has been seen for Los Angeles which is more vigilant and entertaining than ever in influencing travelers. There is no end to the list of things one can do in this filming capital of the world. Tourism in the city indeed depends upon the time you have. If you are short of time and budget, then you will not be able to make the most out of this trip. However, if you do have a week or so to spare, then you can be sure of having the greatest trip of your life. With this said, here are the 10 things tourists can do in Los Angeles.
10. The Rodeo Drive
Shopping is a fun activity and more so in Los Angeles. For all the shopaholic tourists out there, Rodeo Drive is considered to be heaven on earth. It is true that only a few privileged individuals can buy clothing from the top notch designers but you will love it if you're lucky enough to shop there. If you feel that the pricing is well beyond your range, then you can always do some window shopping. However, if you are a serious spender, then you can buy something astonishing and classy from this one of a kind shopping panorama of the world.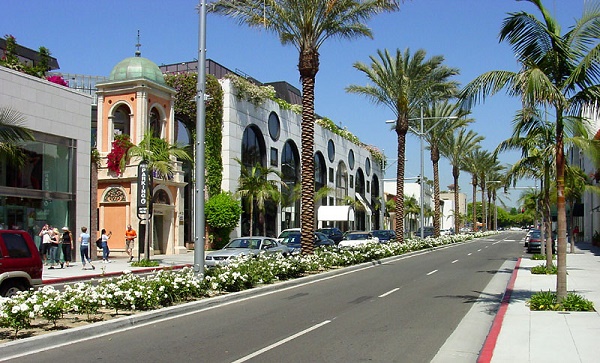 Image Source: www.limosatyourservice.net
9. The Venice Beach
Your trip to this part of the world will be a memorable one and more so if you visit Venice Beach. It should be noted that this beach is more often referred to as the Kooky Mecca of the State of California. It has been getting a lot more than its share of tourists. Being on this beach is a feeling like no other. You will feel renewed spiritually after visiting this beach. All over the beach you will come across a number of skateboarders and bodybuilders. That's not all, as you can also have a great lunch time at the ever famous Figtree's Café. You'll be amazed at all that you can see and do at this beach. It's worth checking out.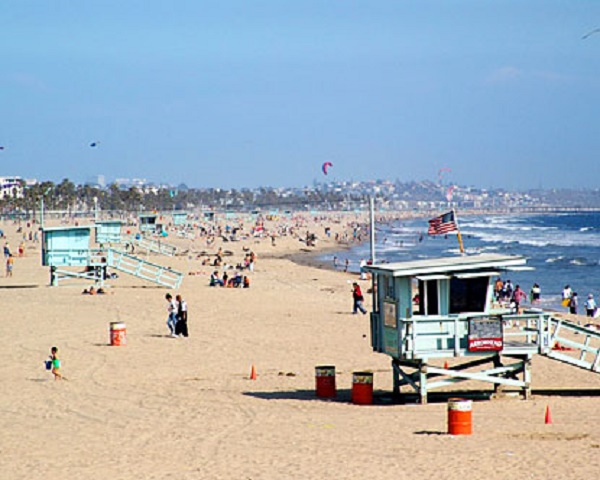 Image Source: www.destination360.com
8. The Hollywood Walk of Fame
Once you set foot in Los Angeles, you can be sure that the Hollywood stars are never far from you. In order to take a glimpse of the stardust, it is best that you take a trip to the Hollywood Walk of Fame. Once you start walking across the names carved in pink terrazzo, you will feel Hollywood like you have never felt before. Be sure to look around you and not just on the ground. You never know when you might really spot someone famous.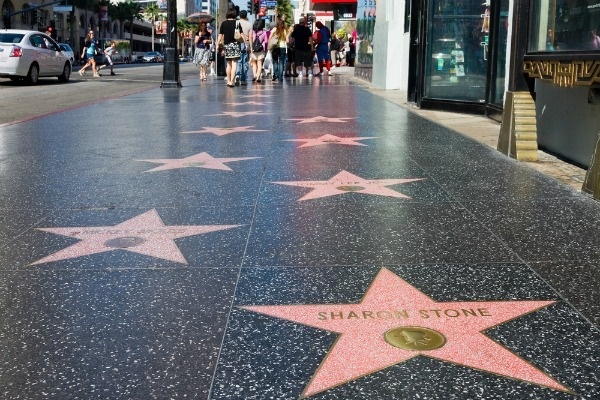 Image Source: warmjello.com
7. The Getty Center
One museum you should check out is The Getty Center. The museum has a variety of impressive works that will help you to sail back in time. Whether it be the renaissance era or the present times, the offerings of this museum are always enough to help you sweep across history. On a more personal note, I would like to say that you should definitely spare some time to stumble across the decorative arts section and the ever expanding photography collection.
Image Source: www.mariotticarlo.com
6. The Museum of Jurassic Technology
Whether you belong to the X or Y generation, you will surely want to experience the Jurassic Museum. Be informed that this museum has almost nothing to do with the movie, Jurassic Park, yet has everything to do with it. This repository of profound and never ending curiosities is an entertainer like no other. All over the place you are going to find a number of scientific wonders that are sure to influence your sensations and perceptions. It is also the place were fact and fiction combine together to offer you an experience like no other.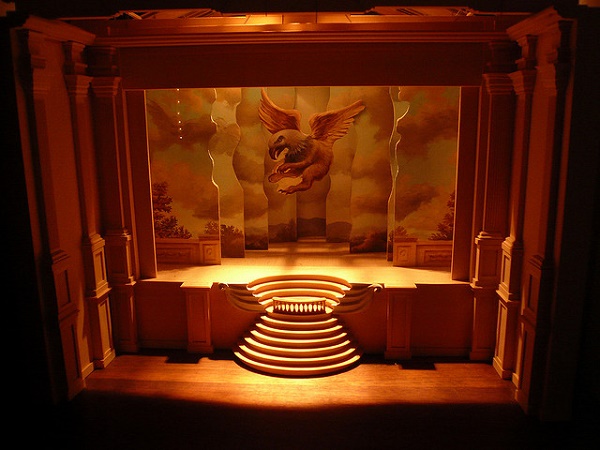 Image Source: thingstodo.viator.com
5. Disneyland
Trust me when I say that no one is never too old to visit Disneyland. This legendary and one of a kind theme park offers a lot more than you can imagine. The place is packed with dream like environments where you will witness something you longed for in your childhood i.e. your favorite cartoon and animated characters coming to life. You can take a stroll into the home of Winnie the Pooh or even chase the mouse from your childhood. This is fun for the entire family.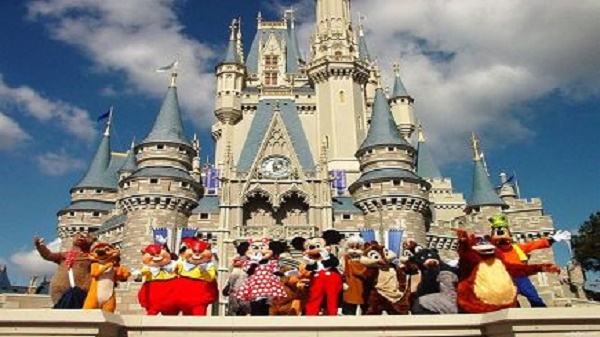 Image Source: www.tours4fun.com
4. Griffith Observatory
Now if you wish to see across the realms of the world, a visit to the Griffith Observatory is worth your time. Although you won't be able to see a lot from the huge telescope due to the relentless and everlasting smog over LA, but still it is all worth trying. The Hall of the Sky is another section inside this place where you can quench your thirst for knowing more about the space.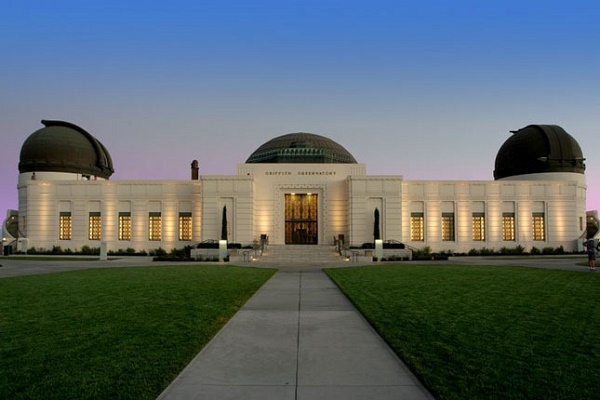 Image Source: www.allairports.net
3. The Grove
Many are usually on the look out for the best clothing as well as delicious food and if that's you then check out the Grove. It is an open air mall filled with a lot and lot of window shoppers and some of the best shopping sites. Here you will be able to browse across some of the best stores in the city. In addition, you can have an amazing culinary experience at the Farmer's Market. You'll be amazed at how fast the time flies when you're shopping here.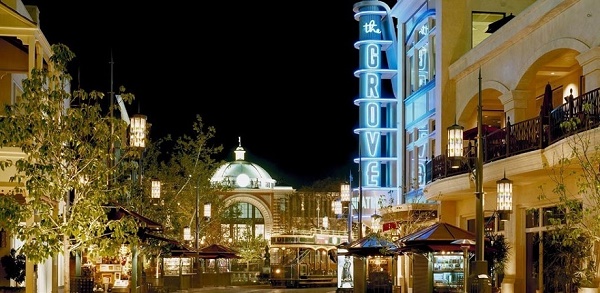 Image Source: www.thegrovela.com
2. Bar Marmont
If you wish to have both a hangout and hangover, consequently, Bar Marmont is the place to be. Its décor is exquisite, state of the art and simply elegant. Another reason behind the fame of this bar is its old fashioned fixture coupled with some of the best alcohol brands of the world. So I recommend that a trip to this haven of alcohol drinks is not for the faint hearted.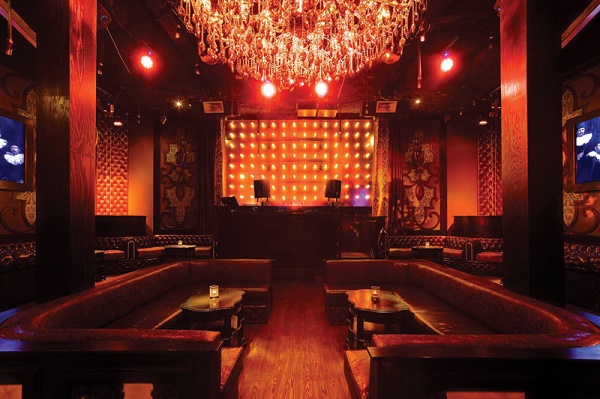 Image Source: hauteliving.com
1. The Avalon
It is an established fact that the one thing LA does best is partying. If you are a tourist who has not had a chance to experience a great party in awhile then the Avalon can prove to be a life saver for you. It is pre-eminent and a highly entertaining nightclub which is always filled with the European techno music. In order to have the best time of your life, it is best that you prepare yourself mentally and physically before setting foot in this place. You'll have a blast once you're in.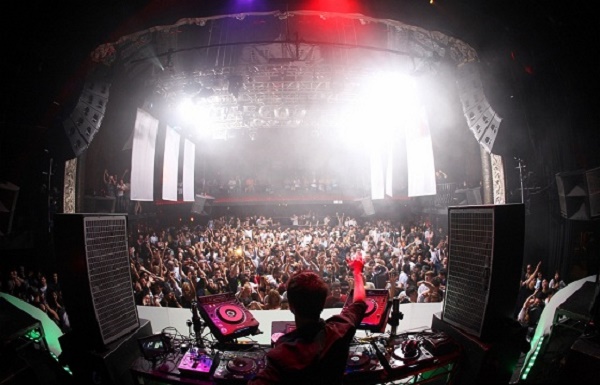 Image Source: blog.lessthan3.com