Many middle class Americans find it hard to come up with the money for vacation nowadays. Branson, Missouri is a very family-friendly town that offers multiple no cost attractions.

Photo by Beth Petz
10. Play a game of checkers. 
The leisurely pace of Branson, makes it an ideal environment to find a location that provides a checkerboard to those who visit. At least two locations to choose from include the Branson Craft Mall and Cracker Barrel restaurant.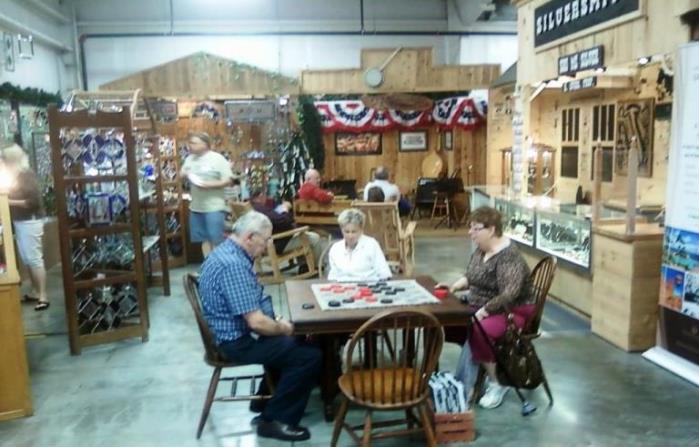 Photo by Beth Petz
9.   See the remnants of a tornado. 
In February, 2012, a devastating tornado hit Branson. It went right down 76 Boulevard and took out many businesses. There are still some vacant lots that are a remnant of the damage done that day. The tornado changed the lives and Branson forever. Several locals have stories that they can share with you about the tornado that hit Branson, Missouri.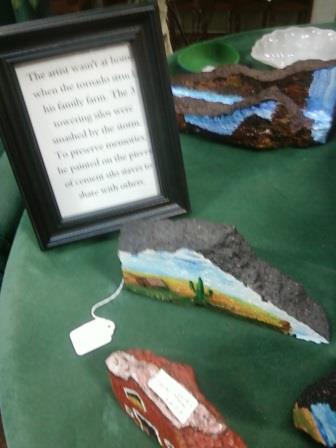 Photo by Beth Petz
8. Stop by the Horse stables at Dixie Stampede
Gorgeous horses are kept in the stalls at this dinner theater. Each of them have a name in their stall, so you can choose your favorite by type of horse or because of their name. Occasionally, special events are held in the parking lot too. The day of my visit, the parking lot featured firetrucks and other activities staged for children.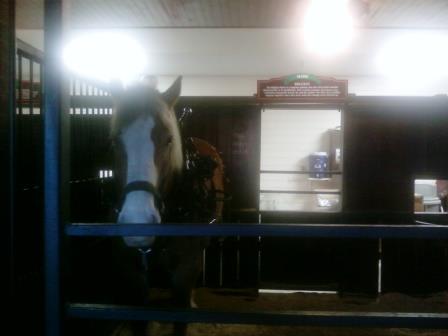 Photo by Beth Petz
7. Listen to music at a free venue.
The Branson Craft Mall and the Landing are two well known spots for catching concerts that do not require a ticket. The following description from the Branson Landing website, lists events over the course of just one year! " We were amazed by events such as The Texaco Country Showdown Competition, The Liberty Light Up Concert and Fireworks Show, The Late Show with David Letterman Casting Call for Stupid Human and Stupid Pet Tricks, The Labor Day/MDA Telethon LIVE from the Landing, 9/11 Branson Remembers Ceremony, Branson Landing Artisan's Market, The Orphan Car Show, Paint the Landing Pink for Breast Cancer Awareness, the Annual Safe Street Trick or Treat Event, the arrival of Santa and his Christmas TreeHouse AND our NEW Most Wonderful Time of Year Parade honoring Mr. Christmas himself, the beloved Andy Williams!"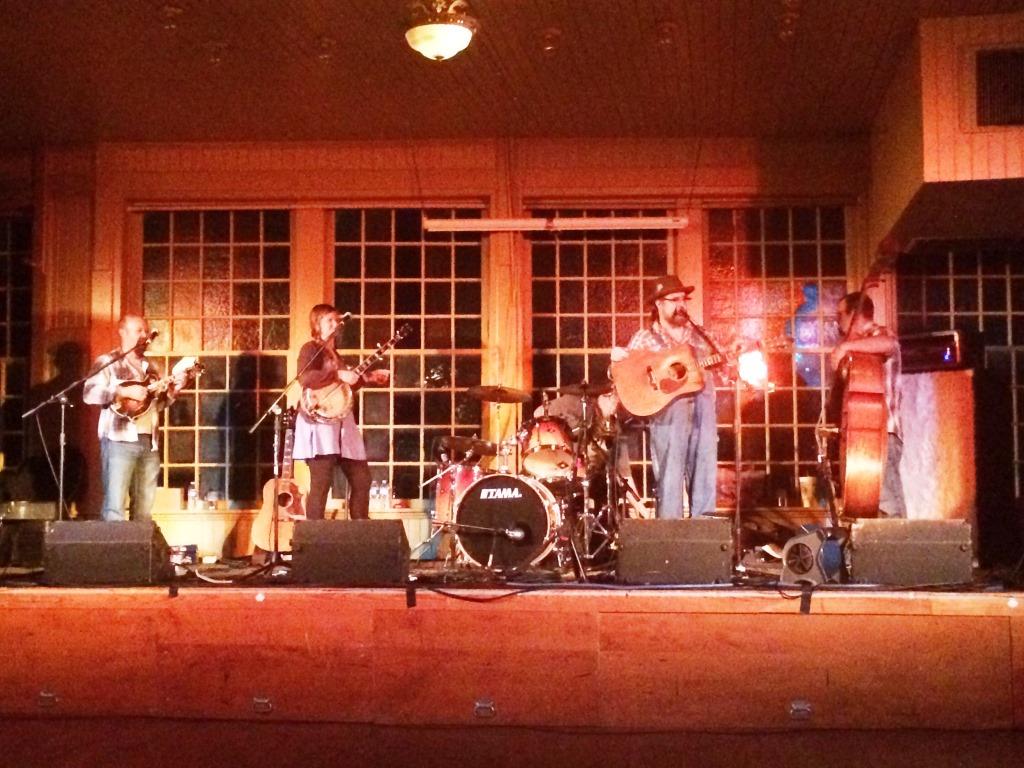 Photo by Mark Petz
6. Attend church in a former amusement park.
Woodland Hills Family Church bought a former amusement park (Celebration City) and now uses it as their gathering place. The worship center is in a castle and there is a wooden roller coaster next to the parking lot. Inside, you will find a pastor that has written dynamic books including, "Young and In Love" and "Trophy Child".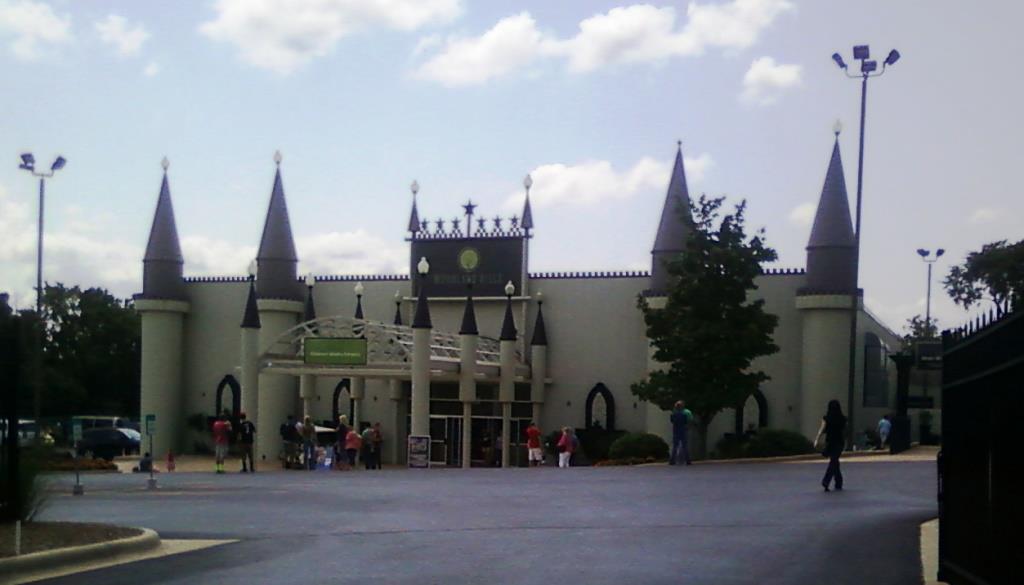 Photo by Beth Petz
5. Try on some Glitz and Glamor.
Branson has many stores that have costume jewelry that shines and shimmers. One of my favorite shops is "Dressin' Gaudy", which is located at 3265 Falls Parkway. Just go into some of the stores and try on a costume diamond necklace and matching earrings.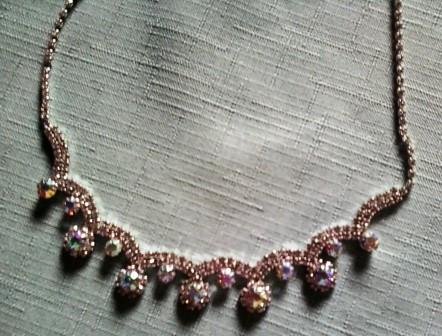 Photo by Beth Petz
 4. Visit the showstopping bathrooms at the Shoji Tabuchi Theater
The showstopping bathrooms at the Shoji Tabuchi Theater happens to look just amazing. You'll find yourself in awe over the decorations in the bathroom and might even just stay there looking at everything for several moments like I did. You might find yourself daydreaming and thinking of being on stage when you're looking into these mirrors. Who knows, maybe these are magical mirrors and your wish might come true?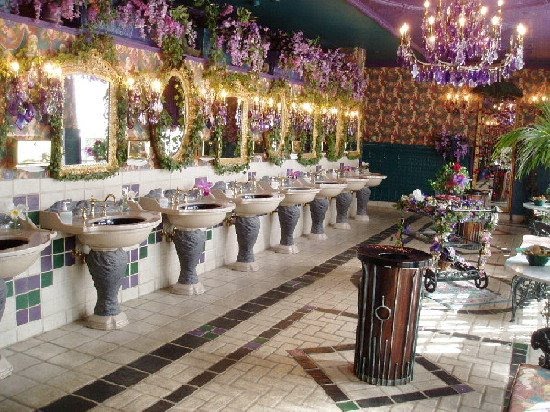 Photo Source: the-swish.blogspot.com
3. Drive the Red, Yellow or Green route.
 Traffic can be slow moving down Hwy 76. The Red, Yellow and Blue alternate routes around town are denoted by signs with colored bars that correspond to the color or the route. The picture above is on the Yellow Route.  The routes allow you to take in a diversity of eye catchers along the way. Some of the things you might see include: interesting themed mini-golf courses, an Amish store, Yakov's theater, the RFD TV studio and many other places of interest.
Check out this link for more detailed information: – www.branson.com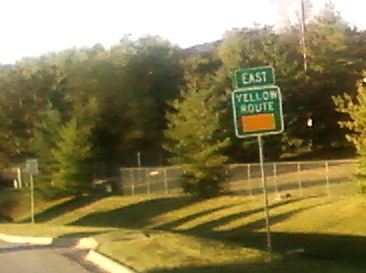 Photo by Beth Petz
2. Brush up on southern Missouri history.
While in the area, do a computer search to find out about square dances that were held in Marvel Cave, how a Boy Scout camping trip in the area led to the conceptualization of the Beverly Hillbillies TV show, the impact of the New Madrid earthquake in the 1800's and why Taney county still touts the Bald Knobbers. When you learn more about the southern history of Missouri you'll find yourself understanding it better and will appreciate more of what you see. It'll make it a very memorable trip and you might even end up going up with a few stories to tell others about Missouri.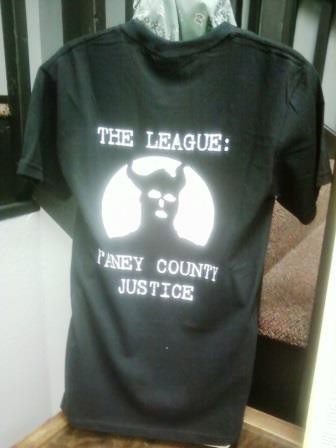 Photo by Mark Petz
1. Walk the boardwalk at the Landing.
The 1.5 mile, flat walkway is very accessible to people of all ages. A stroller or wheelchair is nicely accommodated. Be on the look out for boats making river cruises and various kinds of ducks. Grab your camera if you have one. You'll enjoy taking a lot of pictures on the boardwalk. If you visit during fall then you'll be in for a treat as the trees change into beautiful fall colors.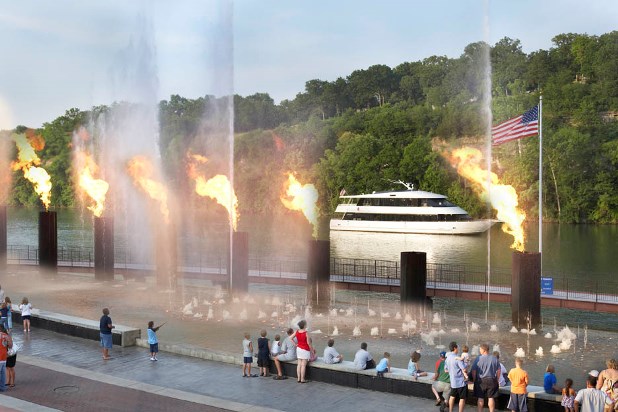 Photo Source: bransonticket.com
________________________________________________________________
After saving money on attractions, save up for a small splurge on a concrete. This is a thick ice cream treat that is available at several fast food venues. When you hold it upside down, it will remain in the cup. All kinds of additions can be mixed into the ice cream including everything from carrot cake to candy! Two of my favorite locations for this lip lickin' delight are Andy's and Culvers.