Have you ever wondered what could be the most difficult majors that can be pursued at college levels? Take a quick look at the post below to now more.
Before entering college you have to consider or rather think of the major that you would be pursuing in the next few years to come. It goes without saying that you would be considering which course is difficult and which course is rather easy to pursue. However, remember that this judging factor should not be the basis or should not deter you from pursuing the major/college degree of your choice.
The Toughest Majors
Among all major fields, it goes without saying that Science, Technology and Engineering are considered the most difficult. Not only these streams are harder to crack into, but students also feel that marking system in these streams is also difficult. However, this does not imply that completing a degree in Humanities and Social Sciences is a cakewalk. So, what are top ten most difficult college majors that one can pursue? Here's a look:
1. Medicine/ Medical Degree
How does it feel to study, understand and work on the human body? Well, understanding, judging and curing the human body of any kind of ailments is definitely a challenging task. Nearly 60% of medical students claim that more than 70% of their course content is quiet challenging.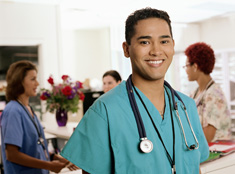 Photo Source: ultimatemedical.edu
2. Engineering
Ranking second right after medicine is engineering. While Engineering happens to be one of the most coveted courses, at the same time it has its own challenges. Whether it is mechanical engineering or aeronautics engineering – every field has its challenges; especially the practical segment of the course.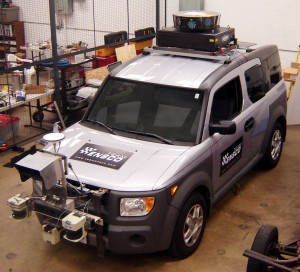 Photo Source: wikipedia.org
3. Physics and Computer Science
Just like engineering, Physics and Computer Science happen to be the toughest choice for students. Students pursuing these claim that the course content requires them putting in a lot of hard work that includes practical.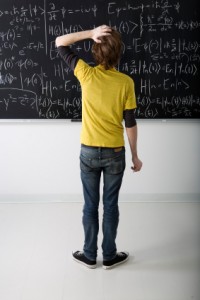 Photo Source: cs4fn.org
4. Chemistry
Comprehending the vast amount of formulate, chemical compounds and the ways how can they or cannot be combined – is indeed a difficult task. The average GPA score in Chemistry is comparatively low and students face some difficulties in retaining 'honors status' till the time they finish the course. Some are even said to have opted out even before appearing for the final semester.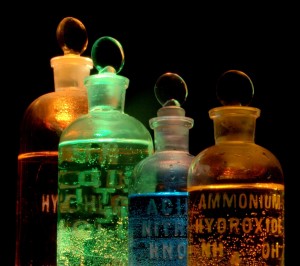 Photo Source: wikipedia.org
5. Biology and Related Sciences
From the plant kingdom to the animal kingdom – the world for students of Biology and related sciences does not seem to end. More than 80% of student's state that pursuing a major in Biology complain that they have to spend long hours in the lab in order to complete their assignments. Not only that, they have to spend hours in the theoretical segment as well.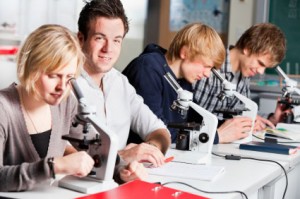 Photo Source: gocollege.com
6. Mathematics
Well if you thought scoring a 90 or an A+ would make you a mathematician, then think again. Mathematics as a major is considered one of the most difficult. With theorems, formula and equations – on the contrary higher mathematics do requires rote learning along with excellent problem solving abilities.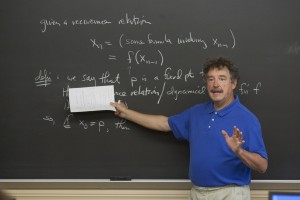 Photo Source: background-pictures.picphotos.net
7. Economics
So, if you thought that social sciences were a cakewalk, hold on – here comes economics. This is one science where mathematics encounters critical thinking. Understanding the society at large keeping in purview the importance of economics is definitely a difficult job. So, if you have chosen Economics as a major, your career path is definitely quiet challenging.
Photo Source: wikipedia.org
8. Psychology
Well, the brain is definitely the most complex human organs and Psychology, another social science is an attempt at understanding the working and processes of the mind. Needless to say that understanding and analyzing the human brain is definitely a daunting task. Theories followed by tests conducted on subjects (humans) by students are a part of the course.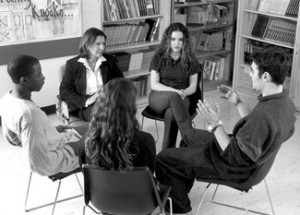 Photo Source: wikipedia.org
9. Political Science
Another from the basket of Social Science, Political Science is definitely one of the most challenging among social sciences. A culmination of theories – that extends to understanding the evolution of the society to analyzing the cross nations and relations spanning international boundaries, a major in Political Science definitely has its own challenges.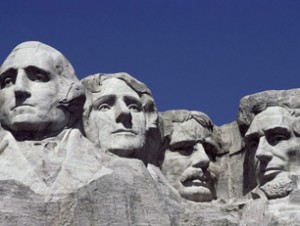 Photo Source: tacomacc.edu
10. Business Administration
All business related majors – business economics, business administration and other relates degrees are also rated as the most difficult. This is because of the nature and the dynamism that the course offers. With changing times newer specializations are being roped in making the course an all the more challenging.
Photo Source: mdc.edu
Author Bio: A professional writer and an ardent blogger, Sampurna Majumder has been lending her know how to prominent websites like Shiksha.com by penning articles and blog posts on popular courses, educational trends and institutes like these. The above post throws light on the top ten most difficult college majors to be studied.