New Years Eve is approaching fast. You're waiting for the ball to drop and for the countdown to begin but what should you do beforehand? In my home and in a couple of my friend's home the tradition is that we all watch movies and have it to where it ends near midnight then jump in and do the countdown. It's a great way to stay awake and enjoy some popcorn. The next question is – what kind of movie should you watch on New Year's Eve?
Check out these 10 Movies to Watch on New Year's Eve and maybe get a few ideas:
10. End of Days
End of Days might not seem like your typical New Years Eve movie to watch but if you're in the mood for a horror flick on New Year's Eve then this one is it. Arnold Schwarzenegger stars in this one as Jericho Cane. This film was released back in 1999 but still it's a classic horror film. I think that this was one of Arnold Schwarzenegger's better films that he was in. It's one of those types of movies that once you've watched it once, you might not see it again but it's still worth watching just once.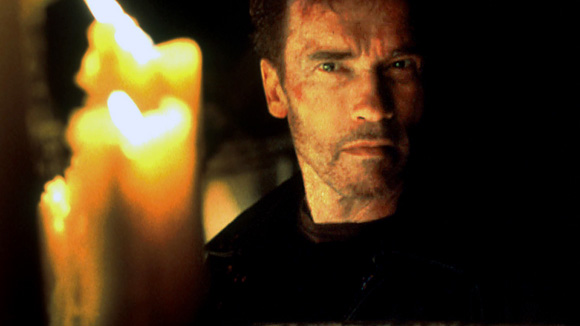 9. Ghostbusters
If you have never watched Ghostbusters before then you need to see it. Doesn't matter what time of year it is, watching Ghostbusters is just a must. The movie is so funny. Normally, I don't like sequels but I even found the sequels to Ghostbusters very good, so if you haven't watched those either then you should consider watching those soon. Ghostbusters II is my favorite sequel. There is some animation in this movie but not a lot and considering when the movie was made, they did a great job on the animation.
8. About a Boy
A little boy ends up teaching a young man how to act like a grown up because the young man in this film is very immature and cynical. It's one of those feel good type of movies that you find yourself watching a few times. Hugh Grant, Rachel Weisz, Toni Collette and Nicolas Hoult star in the movie. Hugh Grant did a wonderful job with his performance in this movie. This is also a great movie to watch with teens around.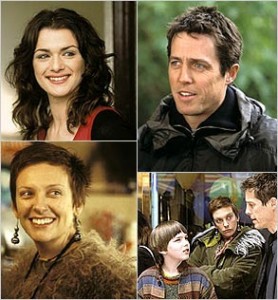 flyhigh-by-learnonline.blogspot.com
7. Bridget Jones's Diary
In Bridget Jones's Diary it's about a British woman who is very determined with trying to improve herself. She is also hoping to find love in the New Year and decides to write everything down in a dairy. She's struggling with her job, weight and with many other imperfections. She seems to be very average with everything going against her. It's a great romantic comedy.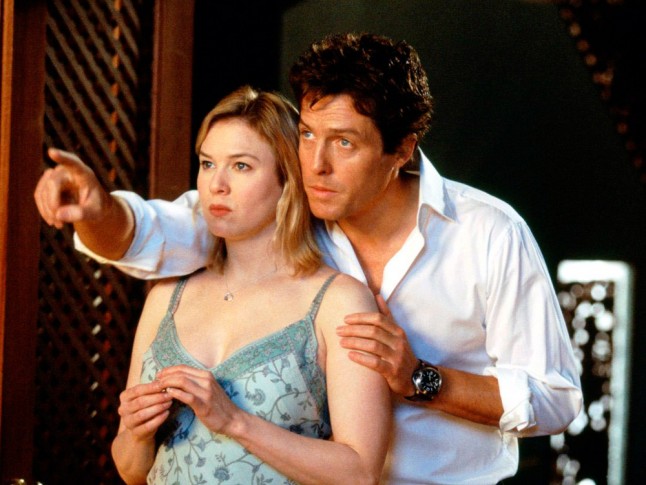 6. Holiday Inn
Holiday Inn is a great movie to watch not only at Christmas time but also on New Year's Eve. It stars Bing Crosby and Fred Astaire. If you enjoy classic movies and haven not watched this one yet then you are in for a treat. This is one of my favorite Bing Crosby movies and most of the movie is involved around New Years. I also really enjoy the music in this film. It has some memorable music in it that you'll love. You can easily watch this one throughout the year.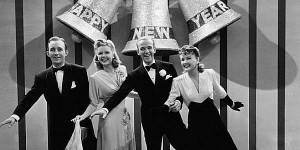 5. An Affair To Remember
The film, An Affair To Remember, is a 1957 sweet romance movie. The movie is starring Cary Grant and Deborah Kerr. Leo McCarey directed the film. This movie is considered to be one of the most popular and classic romantic movies of all time. What most people might not know about this film is that An Affair to Remember was a remake of the 1939 film Love Affair starring Charles Boyer and Irene Dunne.
4. Midnight in Paris
Midnight in Paris is another wonderful romance comedy movie starring Owen Wilson, Kathy Bates and Rachel McAdams. A screenwriter (Owen Wilson) who is nostalgic ends up going back to the 1920s whenever the clock strikes midnight. It's a very sweet movie and as he ends up going back to the 1920's he learns a lot about himself and about love. He also learns more about the writers of that time period.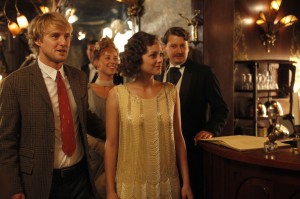 3. Sleepless In Seattle
Here's another great classic romantic comedy starring Tom Hanks and Meg Ryan. This is one of my favorite Meg Ryan movies along with You've Got Mail. Both Tom Hanks and Meg Ryan also star in You've Got Mail. Sleepless in Seattle is about a widowed father whose son ends up calling a talk show in order to find a partner for his dad. It's a cute movie that's bound to make you smile.
2. While You Were Sleeping
While You Were Sleeping is a mix of romance, drama and comedy starring Sandra Bullock and Bill Pullman. It's a movie that I've seen several times and I love to watch it around the holidays. It's just one of those light hearted films that makes you feel really good when you watch it. Lucy (Sandra Bullock) has a life that's very lonely but then suddenly her life is saved when she saves the life of Peter then everything becomes chaotic for her.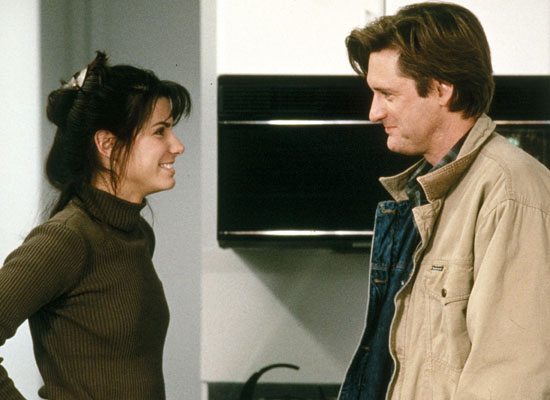 1. When Harry Met Sally
When Harry Met Sally is another one of my favorite romantic comedies and great to watch on New Year's Eve. It's one of those classic movies that you'll find yourself watching over and over again just because it's so great. It's also one of those must see types of movies. Meg Ryan looks amazing in this film. Billy Crystal also stars in the film. Harry and Sally were friends for many years but never managed to get close to one another for fear that it would destroy the friendship.
Conclusion
There are several other great movies to watch on New Year's Eve such as Someone Like You, The Irony of Fate, Sunset Boulevard, The Poseidon Adventure and Doctor Who.