During the winter time everyone is always talking about fried food and warm food. Fried food seems to be extremely popular when it's cold outside. I think it's safe to actually say fried food is popular year round. There are many dishes you can fry such as chicken, vegetables, fries and pizza. What if you get tired of these and just want to fry up something different?
Check out these 10 Weird Foods You Can Fry
10. Deep Fried Cookie Dough Balls
Lets just forget about the calories at this time. Let us just think about how amazing deep fried cookie dough is and how it'll just melt in your mouth. You'll never look at cookie dough the same again after you have tried it deep fried. If you're not into deep fried sweets then this will change your mind about them. I think you might not even be able to have cookie dough just plain anymore after having them deep fried.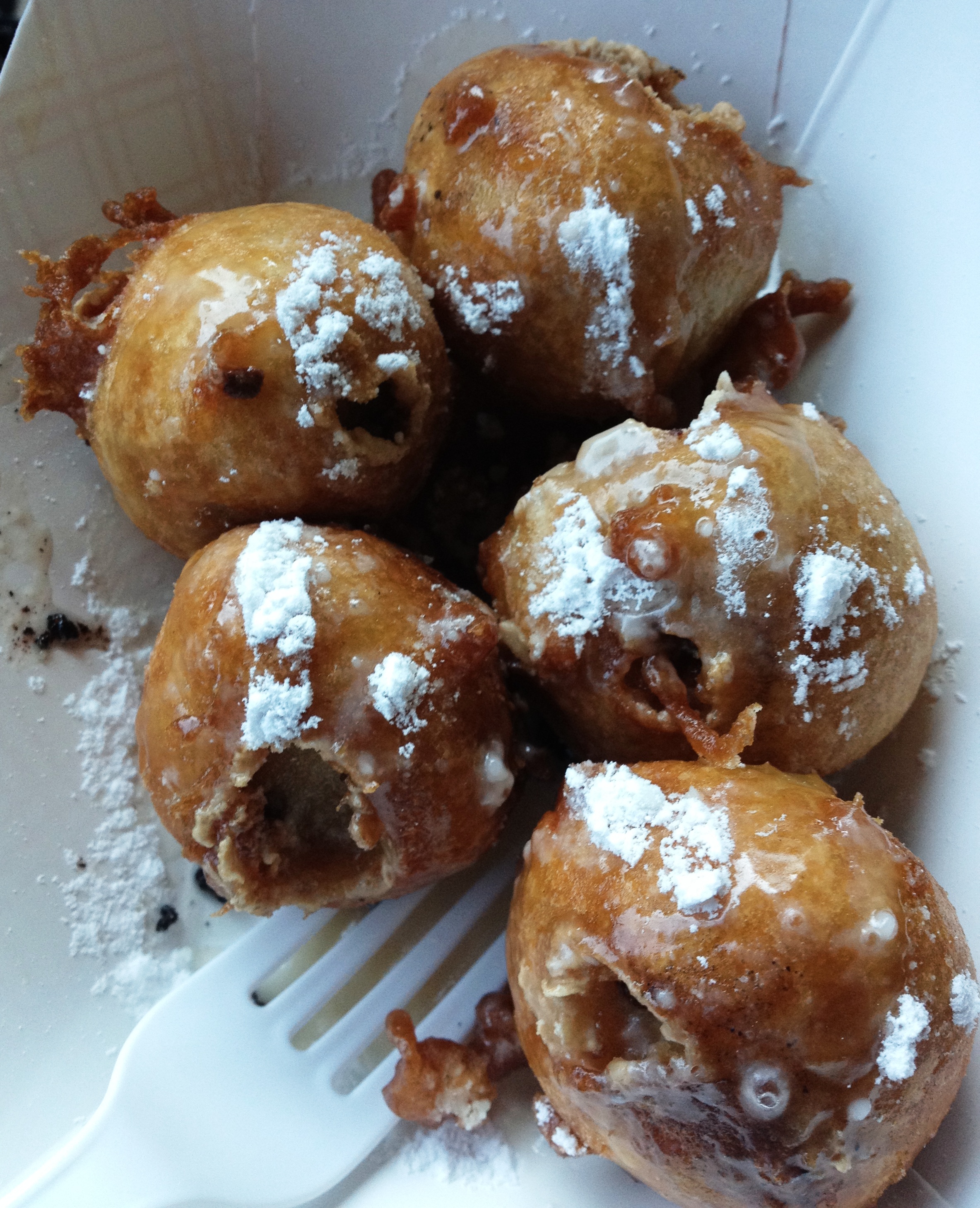 Recipe: tablespoon.com
9. Deep fried avocado
You know that you can fry vegetables but did you think about frying avocado? What you might not also know is that there are many avocado recipes online to where you can make it even more delicious. One of my favorite things to do is fry avocado and then put shrimp on it. You can even make the shrimp spicy or non-spicy depending on how you like it.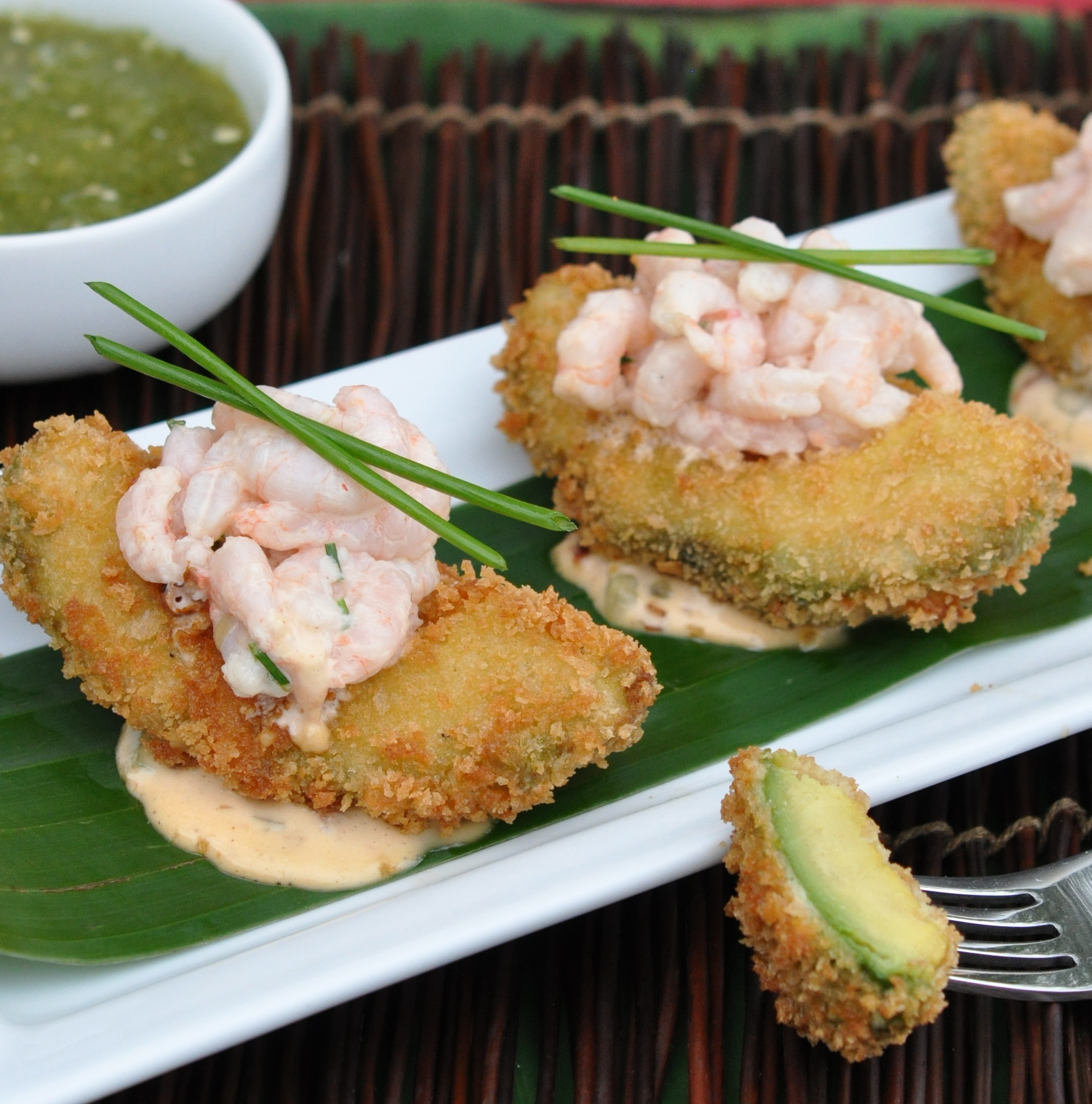 Recipe Link: everydaysouthwest.com
8. Deep Fried Olives
I am very picky when it comes to olives. I think that I am even more picky with them now after having them deep fried. If you've never had deep fried olives before then you're missing out on a treat. I had them for the first time at the fair. The good news is you can easily do them at home. Fried olives might just make the perfect appetizer for a party.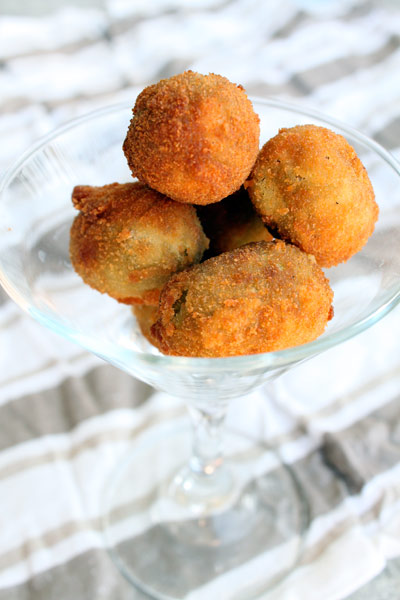 Recipe Link: simplecomfortfood.com
7. Fried Mac and Cheese Balls
I was at a restaurant when I saw the option for fried mac and cheese balls. I was not at all disappointed when I picked them. Fried mac and cheese balls just melt in your mouth. They are also perfect for the kids. If you are a mac and cheese lover then I think that it will not disappoint you. You can put cheese on them if you like to make it extra tasty.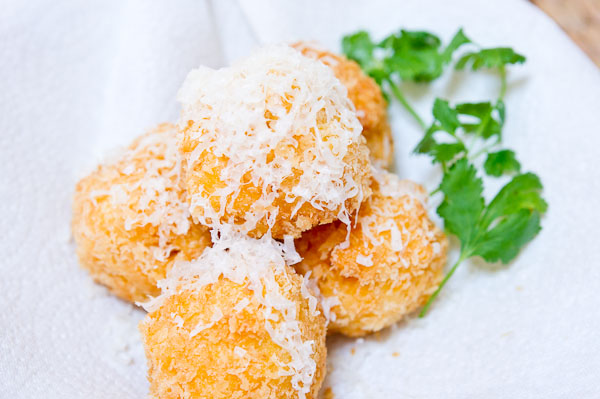 Recipe link: norecipes.com
6. Deep fried turkey
Turkey just by itself can taste plain and boring. A stuffed turkey might add in some flavor but still not come out as a good. If you're looking to change the way you do your turkey then you might want to try deep frying it. You can even deep fry the vegetables with it to make it even more yummy. There are many deep fried turkey recipes available online so you'll just have to find the one that's perfect for you.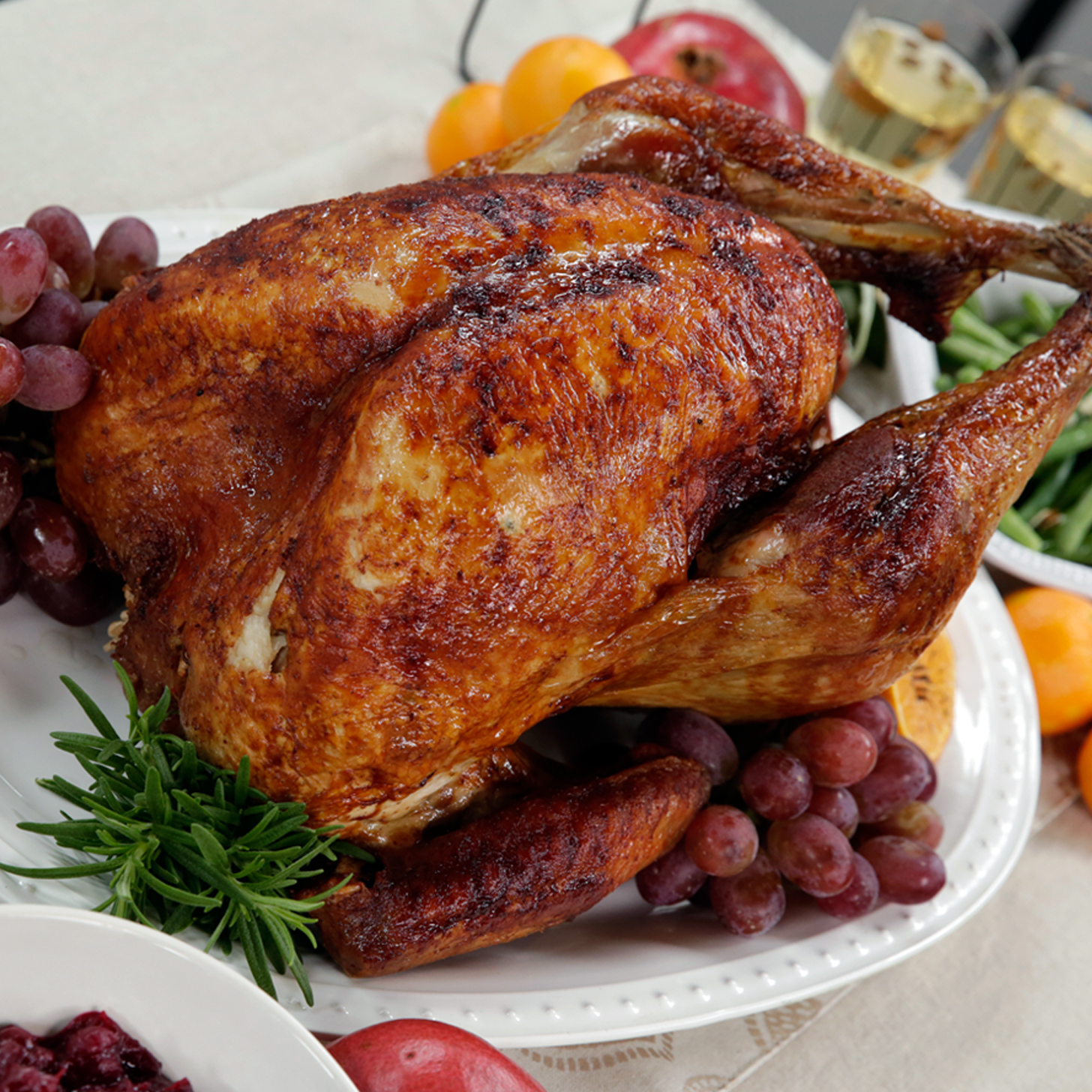 Recipe Link: foodnetwork.co.uk
5. Deep-fried Bagel Sandwich
I love bagel sandwiches. There are so many things that you can do with bagel sandwiches. One of the things that you can do is deep fry them. You can also deep fry it with ham or with almost any kind of meat you would like in it. Some also deep fry their vegetables and have a bagel sandwich that's completely deep fried. I also like adding in onions depending on what else is in the sandwich.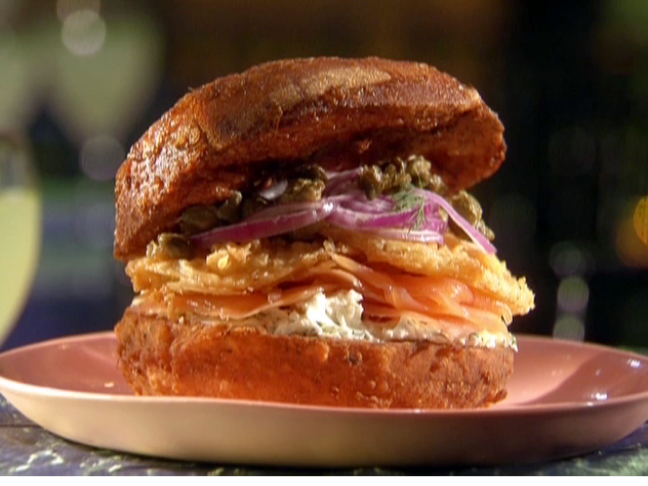 Recipe link: foodnetwork.com
4. Deep fried Tortellini
Tortellini might not be as weird as some of the other foods that you can deep fry. Tortellini can be a great snack, appetizer or dinner. This is another one of those foods that I've tried out in a restaurant before and just loved it. I loved dipping it in sauce but you don't have to dip it in sauce in order to really enjoy the taste of it.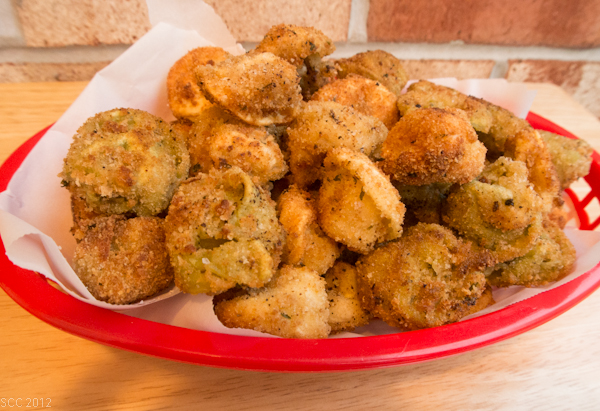 Recipe link: thesmartcookiecook.com
3. Southern Fried Quail
If you're in the south and you've never tried quail before then you've gotta try it. However, just don't settle for plain quail. Make sure that the quail you get is deep fried. You're missing out if you don't have it deep fried. I am sure if the restaurant doesn't offer it deep fried that it's still good but there's just something about deep fried quail that makes it even more amazing.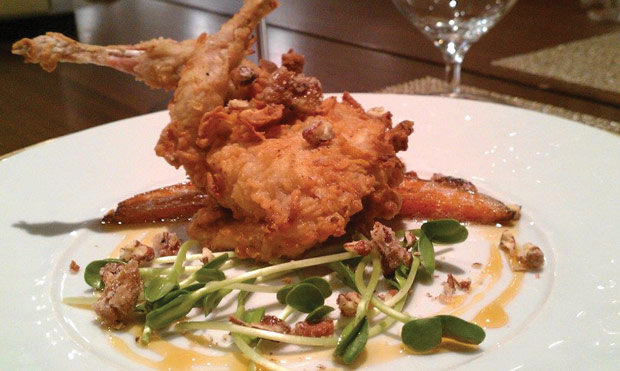 Recipe link: virginialiving.com
2. Deep-fried Strawberries
I love strawberries. However, having strawberries deep fried is just amazing. You can still pour chocolate over deep fried strawberries or your other kind of favorite sauce. I am disappointed that more restaurants don't have deep fried strawberries as a dessert option. They are so good and they don't take near as long to make as some of the other deep fried dishes.

Recipe link: kitchenencounters.com
1. Goat Cheese
If you're not a fan of goat cheese then maybe you're having it wrong. Try having goat cheese fried. Many don't even know that they can fry goat cheese. Your view of goat cheese might change after having it fried. Just don't take my word on it. However, you might have to actually fry it yourself since it's hard finding fried goat cheese in restaurants.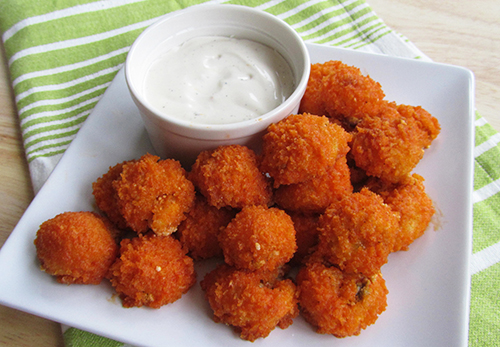 Recipe link: fortunegoodies.com
Conclusion
Almost any kind of food can be fried these days. If you have a favorite food then just Google and see what recipes might come up. You could be in for a very nice treat if you find a recipe that you love with your favorite food. You might also want to look up videos on YouTube for fried foods.